Three Tiered Water Fountain Details:
This beige three tiered water fountain consists of three parts. The first thing that attracts attention is the three pots, followed by a few majestic lions. Then there are the platforms around us. The overall shape of this fountain is very harmonious and distinctive. Especially these lions, their shapes are the same, looking into the distance. The most distinctive feature is that the water from this fountain would not only spray from each basin, but also a jet of water from the lion's mouth.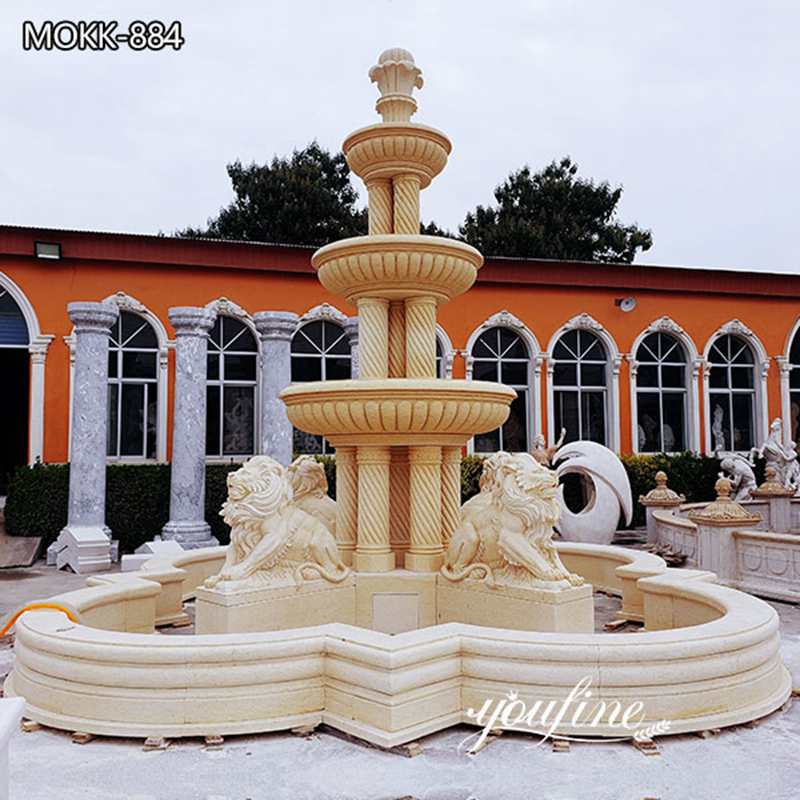 Excellent Designer:
YouFine factory's three tiered water fountain design has always been a leader in this industry. We have drawn many types of fountains that our customers like. Moreover, many factories choose to imitate our style. But none of them imitated our essence. This is because we at YouFine factory have an unsurpassed design team. They have deeply studied the innovation of fountains for 30 years. Among them, our chief designer is the inheritor of the royal garden designer. You could completely trust and choose our factory, and we would provide you with a unique and beautiful fountain.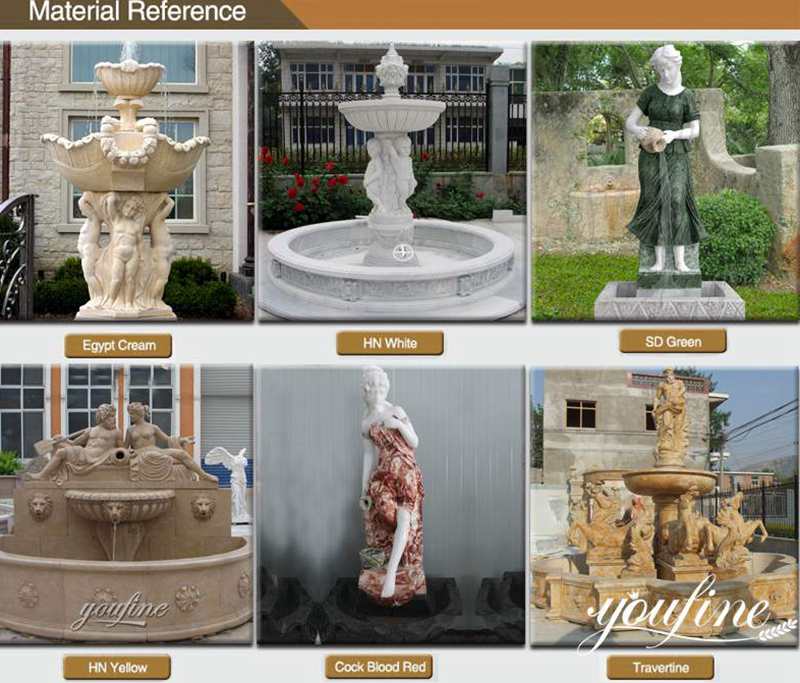 Exquisite Carvings:
We not only pay attention to the overall beauty of the three tiered water fountain and the perfect structural layout. We also pay great attention to the beauty of the details of each decoration. For example, you could clearly see that the hair of our lion is very lifelike. The size of the lion's paws and tail are carefully designed. Let's look at it again, the thickness of the column base spiral between each basin is the same proportion. Only by paying attention to the beauty of every detail could the overall beauty be constructed.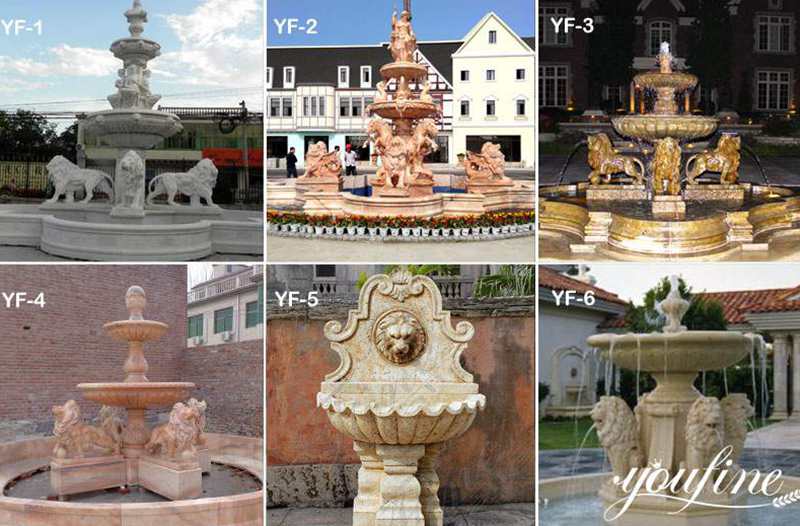 Natural Marble:
YouFine factory has a lot of excellent marble raw materials. In particular, we would choose different marble materials according to the structural characteristics of each fountain. Our three tiered water fountain uses imported Egyptian beige. Of course we also have various materials such as Hunan White, Sunset Red, Martha and Greystone. Our marble is absolutely natural, and we guarantee the unique high-quality material of the marble fountain.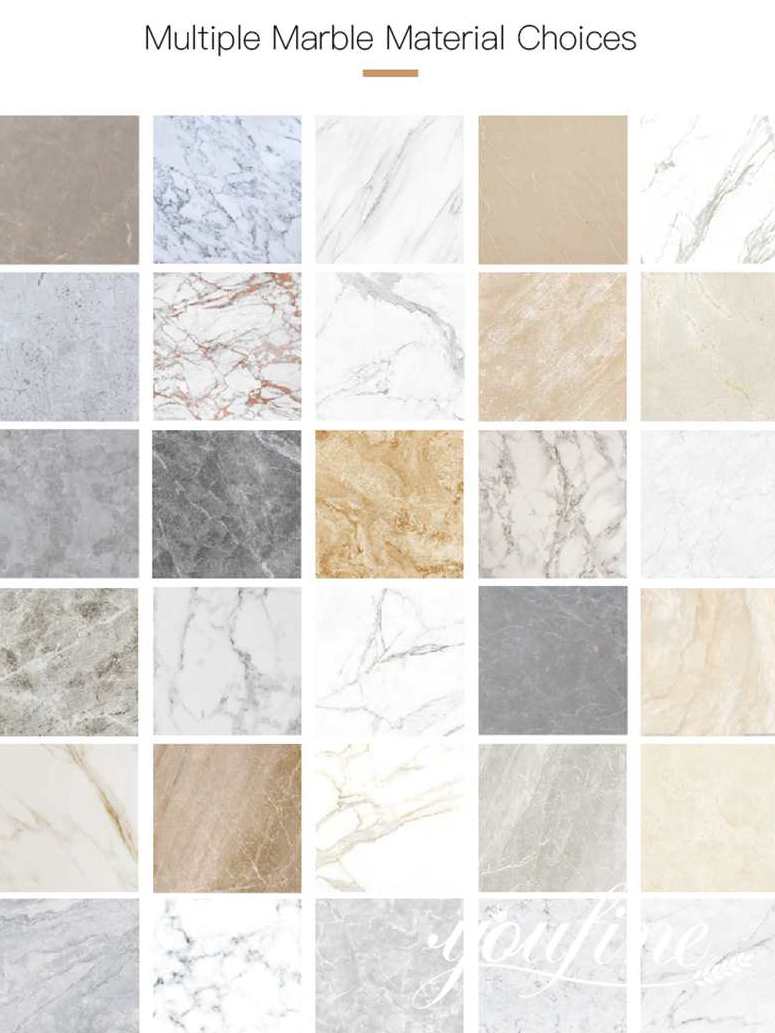 Safe Packaging and Transportation:
A perfect marble fountain needs safe and reliable packaging and transportation. Therefore, YouFine factory attaches great importance to the packaging of the fountain. First of all, we would wrap each part with soft foam. Secondly, we put it in a 3mm thick wooden crate. Avoid all collisions during transportation, so our fountain would not break.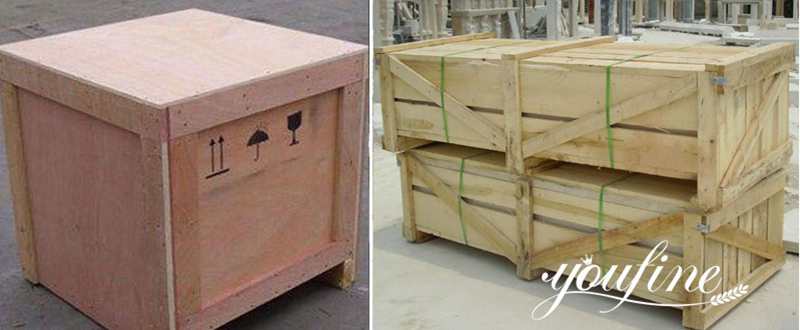 In the end we guarantee that you would receive a very perfect fountain. Of course, we could satisfy you with any style of fountain you want. We also accept customization. You could contact us at any time.