Stainless steel modern abstract sculptures are widely used in outdoor public places as iconic sculptural architecture. This abstract stainless steel sculpture was custom made by renowned artist Hunter Brown specifically for the city's neighborhoods.
His stainless steel modern series of sculptures have common characteristics. These stainless steel sculptures are mostly combined with zigzag lines and round stainless steel. And what he uses is marine-grade stainless steel material, with full safety performance.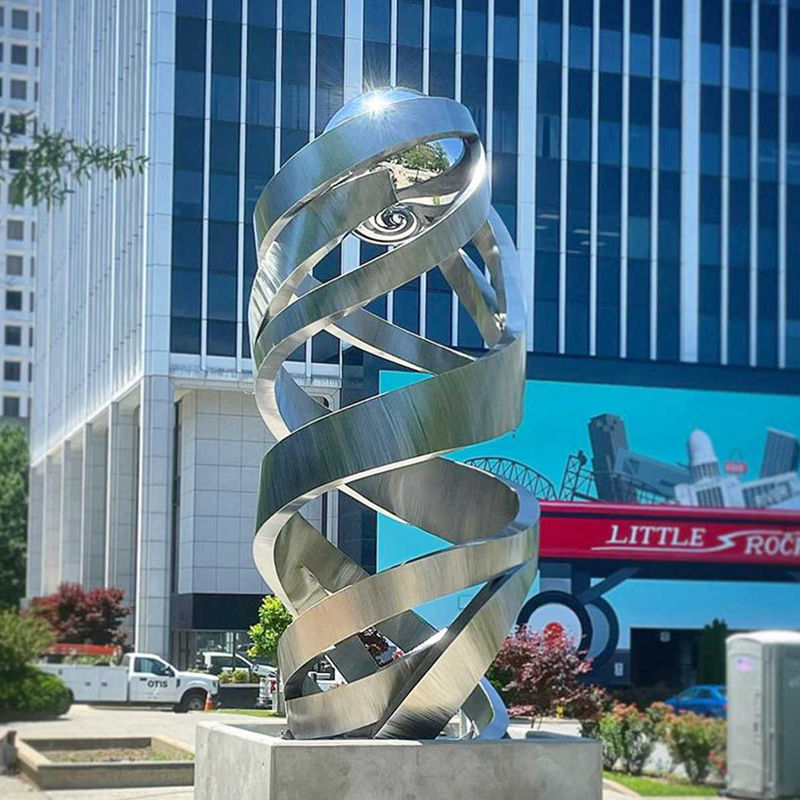 More Stainless Steel Modern Sculptures Display:
Hunter Brown outdoor sculptures emphasize the visual effect brought by lines, geometry, and space. His works fully demonstrate the plasticity and creativity of stainless steel. Most of the works are based on abstract lines and geometric combinations, demonstrating the design sense of contemporary stainless steel sculpture art.
If you are looking for a contemporary stainless steel sculpture with character, then Hunter Brown's work will show you more possibilities.
YouFine has reproduced the artist's sculptures for many public occasions. Although contact YouFine to offer the style you want.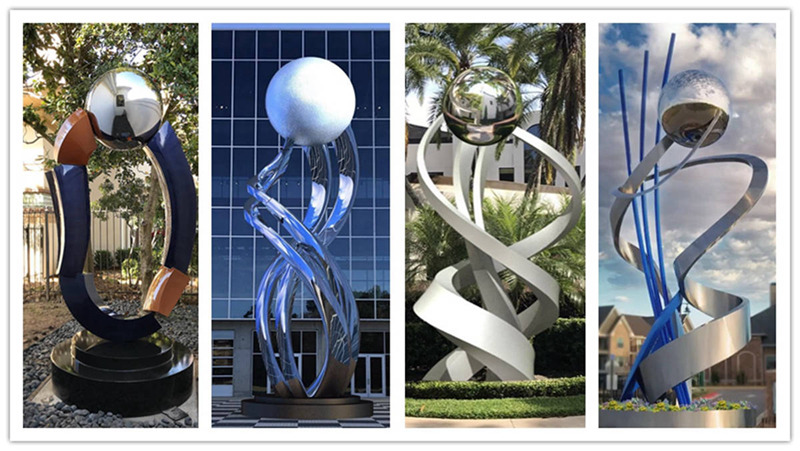 The Appeal of Public Sculpture:
Many city blocks and squares need an iconic stainless steel sculpture as a landmark. First, why choose a stainless steel modern sculpture? Most urban styles are moving toward modernization, and stainless steel is gaining attention for its silvery appearance and variety of finishes.
First of all, the mirror stainless steel sculpture will reflect the surrounding landscape and passers-by very well. This will attract people to stop to appreciate and take pictures. Secondly, the matte stainless steel sculpture has beautifully drawn lines, bringing a unique decorative effect.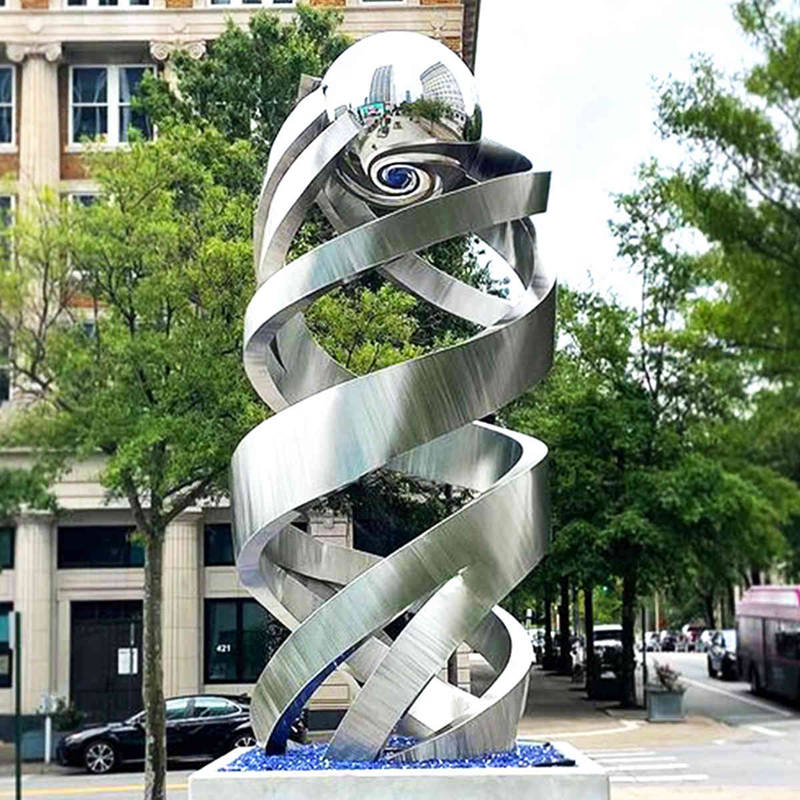 The Lighting Effect of Outdoor Stainless Steel Sculpture:
If you want to provide a better decorative effect for outdoor stainless steel sculpture, then the lighting installation is your first choice.
Lighting fixtures will cost you less to bring a surprising decorative effect.
Among them, you could install white or colored LED lights in the interior space of the
stainless steel sculpture
. Or, you could install spotlights on the ground so that the sculpture could also bring a fascinating decorative effect at night.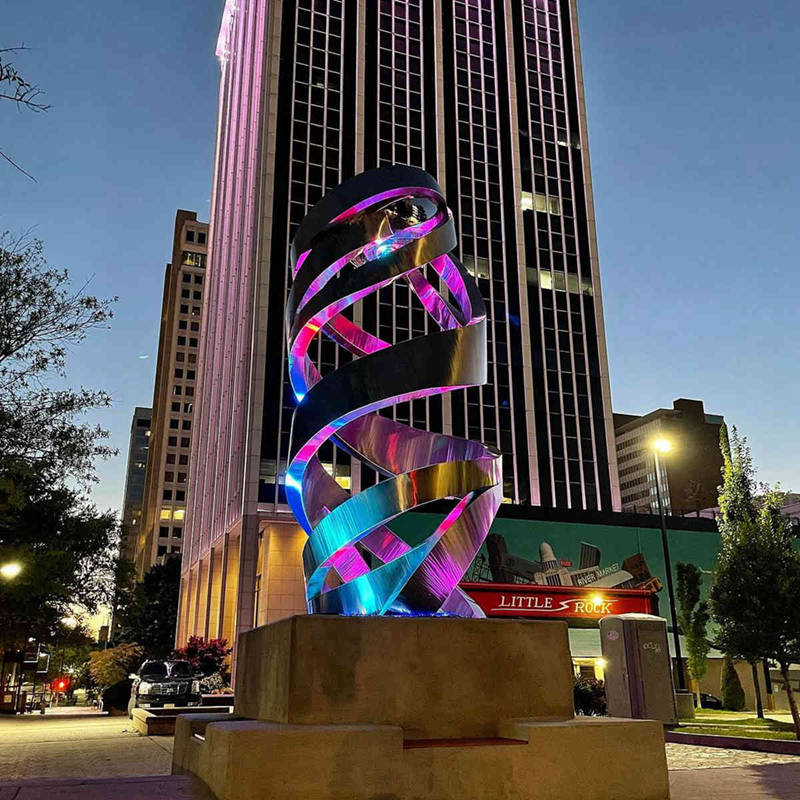 If you need an eye-catching sculpture as a landmark, contact YouFine to create a stainless steel sculpture artwork that meets your needs.