We have done many sculptures of stainless steel globes and books, and this is one of them. Our customers want to see a colorful globe, and of course we could meet his requirements.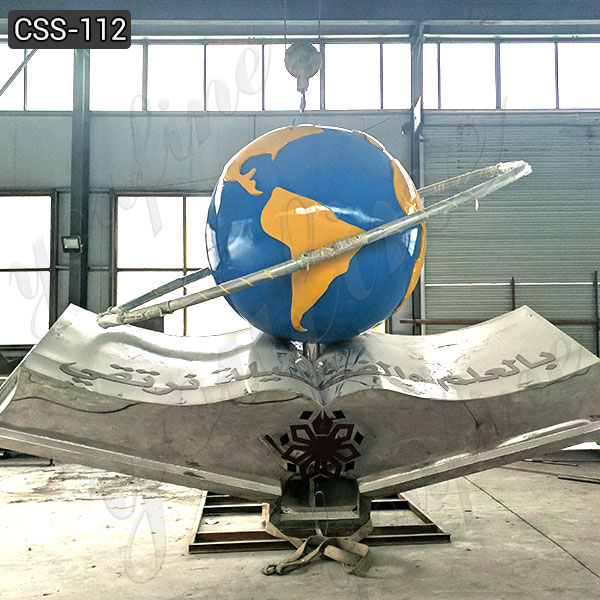 See The World From The Book
We have customized this stainless steel globe and book sculpture for many schools or government agencies, and we kindly call it "see the world from the book"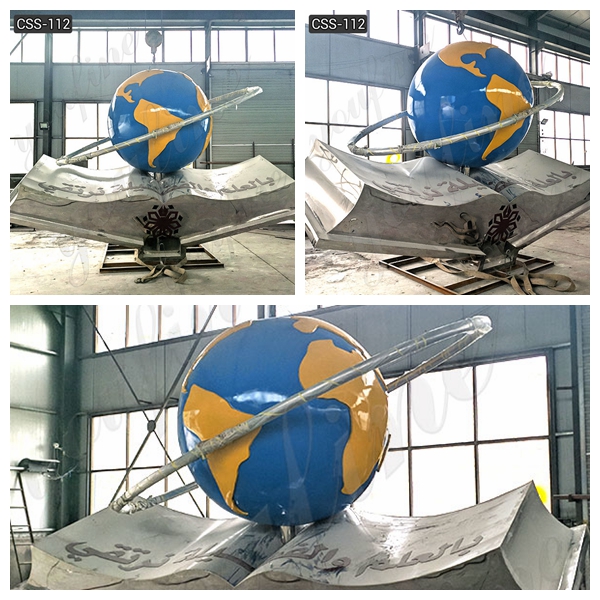 Professional Stainless Steel Carving Factory
We have a professional stainless steel carving factory, professional engraving masters and many years of engraving experience. We could customize stainless steel sculptures according to your requirements, both in size and color.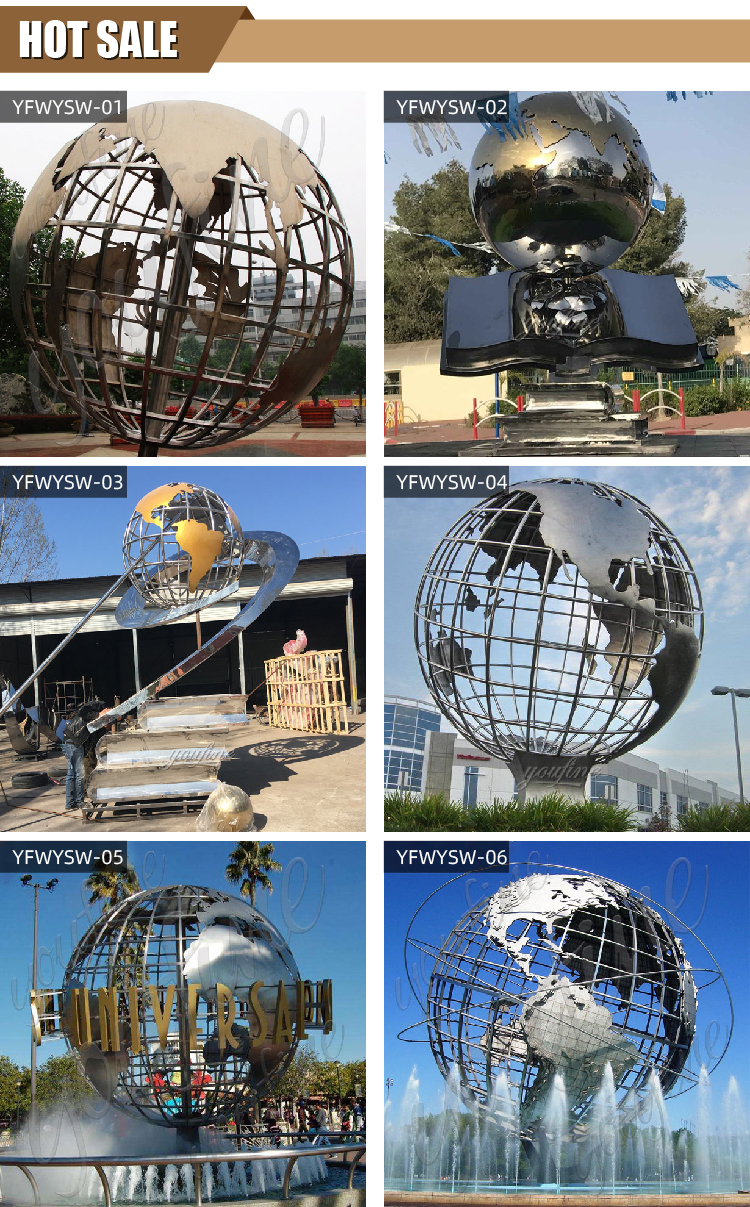 Adapt to The Environment
Stainless steel sculpture
 has a strong ability to adapt to the environment. No matter how bad the environment, stainless steel sculpture could maintain his original appearance, and can become a city center, a garden focus, a school learning mark.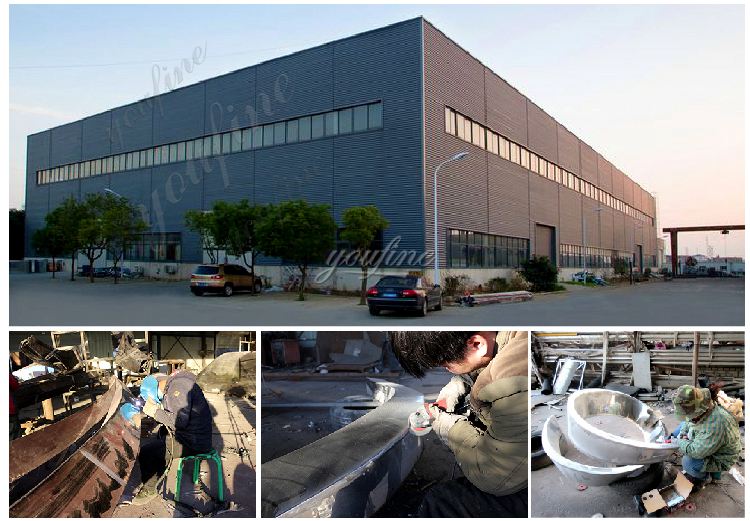 We have been operating sculpture for 30 years. Our products are sold all over the country. We support wholesale and also accept custom. If you also need a stainless steel globe book sculpture, please leave us a message or send an email, we will reply you in time.