Details of Metal Water Feature:
A large outdoor metal water feature is installed in the pond. Since it is two unclosed circles, the end of either ring could be designed as a spout. In addition, the orientation of the two devices could be freely adjusted and combined. Therefore, you could control the number and direction of the spouts.
The reason why it could be placed in the middle of the pool is that YouFine's stainless steel fountain sculpture is made of high-quality 316 material, which could effectively prevent water and rust.
If you want to customize a beautiful metal fountain water feature for your garden and outdoor place, YouFine would meet your wish very well.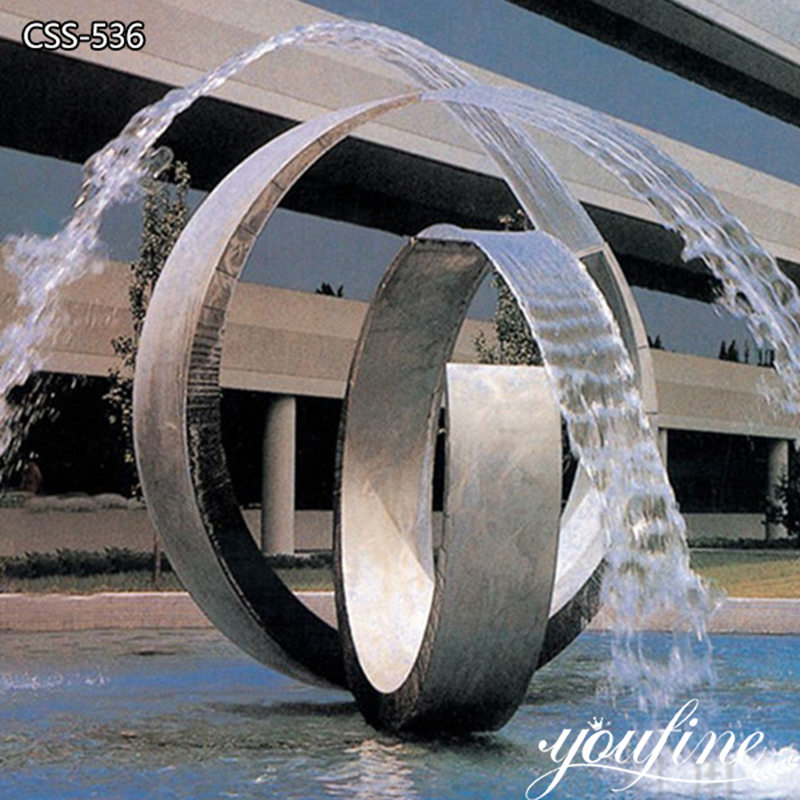 Custom Design of Water Features:
YouFine is a
stainless steel sculpture
supplier that supports the custom design, and our biggest feature is our professional design capability for sculpture modeling.
Take this large metal water fountain as an example, the customer could choose the number of rings and the way of water discharge, including the direction of water flow, water speed, frequency, etc. according to their needs. You could also choose the matte or polished effect of the metal fountain, all the requirements YouFine could try to achieve.
It is worth mentioning that the shape of the metal water feature is also free to design, a customer has requested that the fountain be designed as his last name letter R, and YouFine designers and casting artists eventually succeeded in fulfilling his wishes.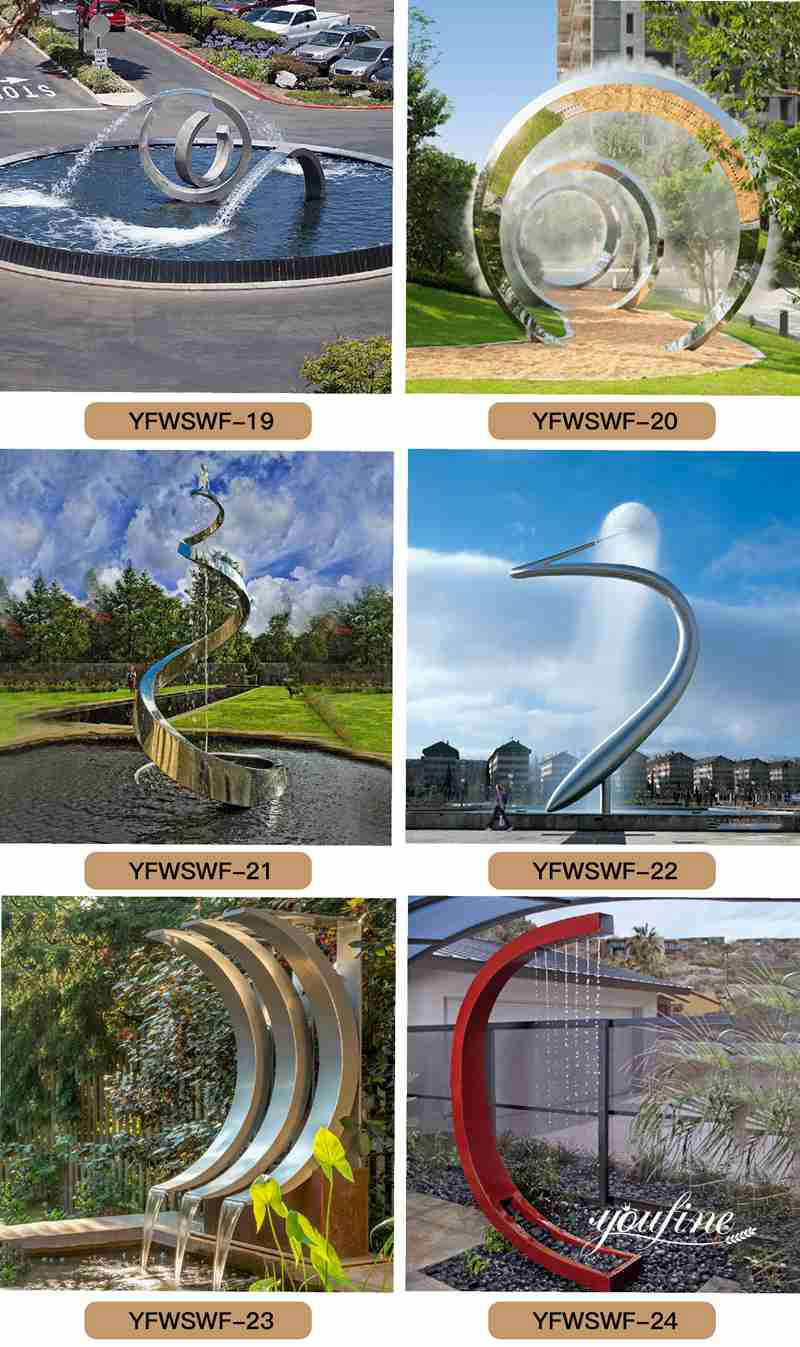 A Variety of Shapes Metal Fountain Display:
YouFine has decades of experience in making metal fountain water features, and our artists are often personally involved in the design and modification. We are committed to the innovation of the fountain style and the improvement of the water device.
So far, there are some metal water fountain styles has been widely welcomed by customers, you could use these styles as a reference. Of course, YouFine could also design a unique outdoor metal water fountain for you.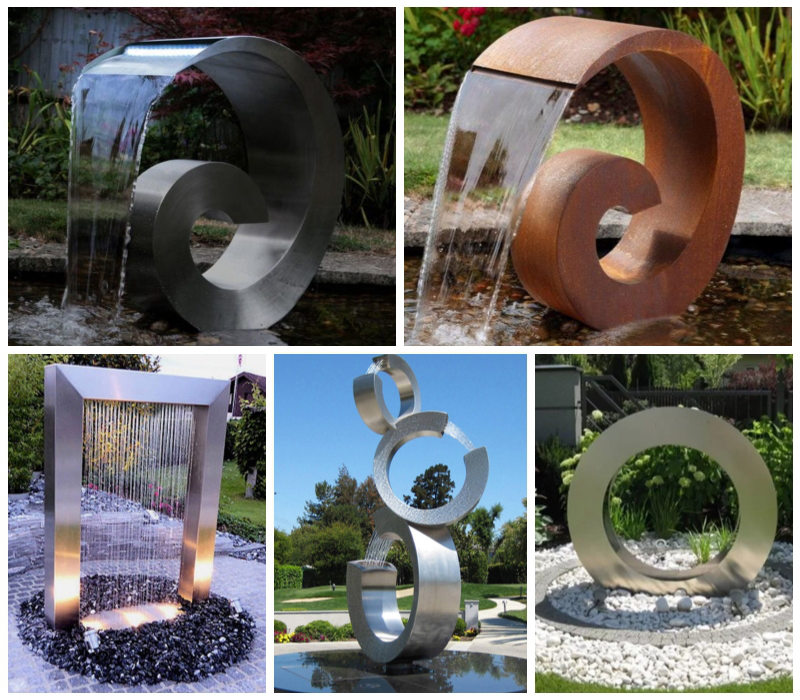 316 Stainless Steel is Recommended:
YouFine recommends customers choose 316 material stainless steel to make metal water fountains.
This large outdoor metal water fountain, usually need to be placed in the pool or the sea to facilitate access to water. And could be with the pool to produce an attractive dynamic effect.
But you should know that the water is easy to cause corrosion of metal, especially seawater. In addition, if your area belongs to a strong acid climate, also easy to have an impact on the metal sculpture.
And 316 and 304 stainless steel price difference is not much, but 316 stainless steel has a higher resistance to corrosion characteristics, to ensure that the metal fountain sculpture maintains its original appearance for a long time.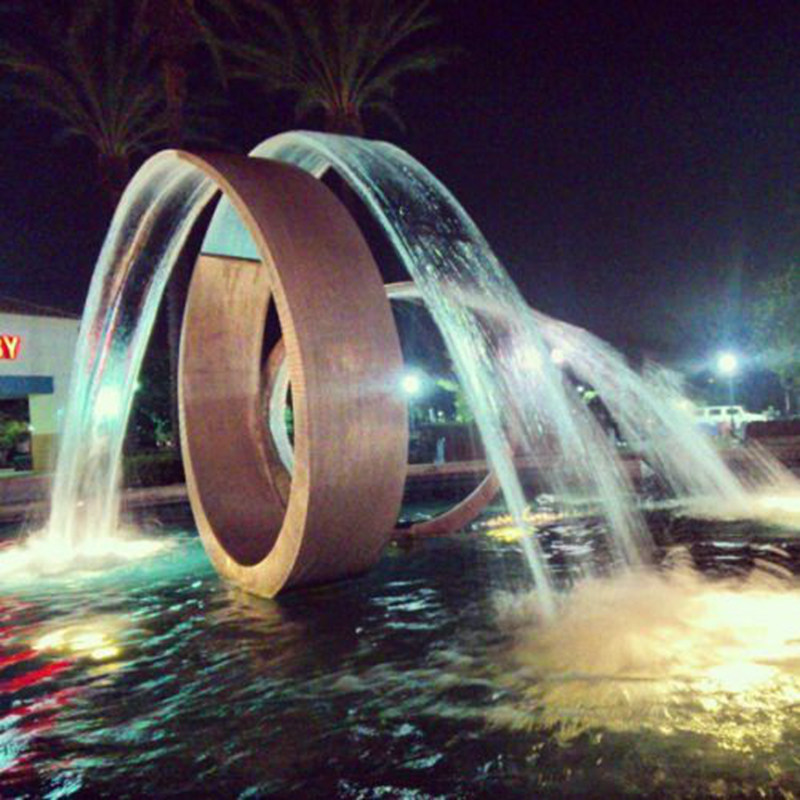 If you need outdoor metal water fountains, please contact YouFine for exclusive customization. We believe YouFine's design and professional production capabilities could meet your every imagination.