The Statue of David is one of the ten most famous statues in the world. People love it because of the amazing external beauty combined with inner beauty. Before Michelangelo, most sculptors choose the image with Goliath's head under David's feet, the scene of victory. It is turbulent age when Michelangelo sculpt the statue, David is the hero Michelangelo imagined.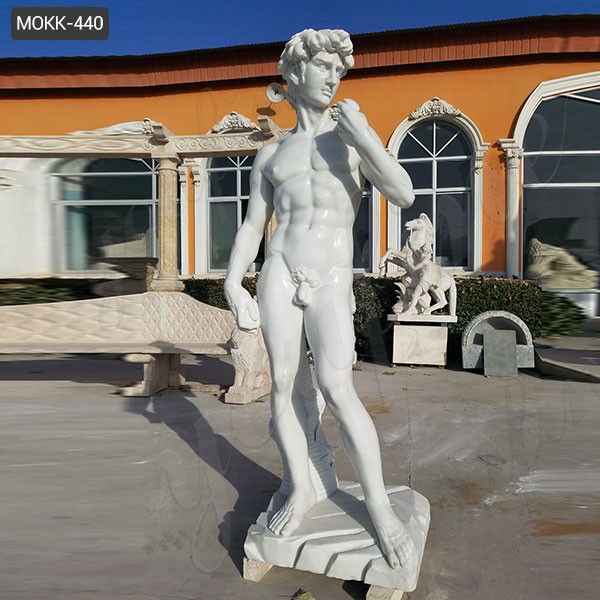 Exquisite Outlooking
He stands confidently, with his left hand grabbing the sling, his right-hand drooping, and his eyes looking far. The body is strong and beautiful.
The expression is full of preoccupied nervousness and strong will, and the great power accumulated in the body seems to break out at any time.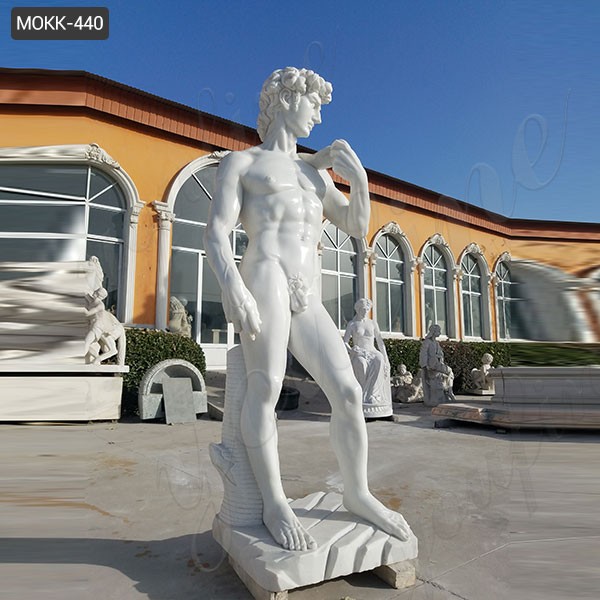 Professional Factory
The statue of David is beloved by people so much, we have sculpted many replicas in life-size and customized sizes. We are 35 years a factory since 1983, located in a sculpture hometown in China, Quyang. The factory is a family workshop sculpting decorations for home in the beginning. With China's reform and opening up, we start international businesses and expand the workshop to a comprehensive factory.