Inspired by twisted rubber balloon flowers, the Stainless Steel Balloon Tulip Flower Sculpture is a highly reflective stainless steel sculpture. Our stainless steel balloon tulip sculpture, made of mirror-polished stainless steel, is available in a variety of colors.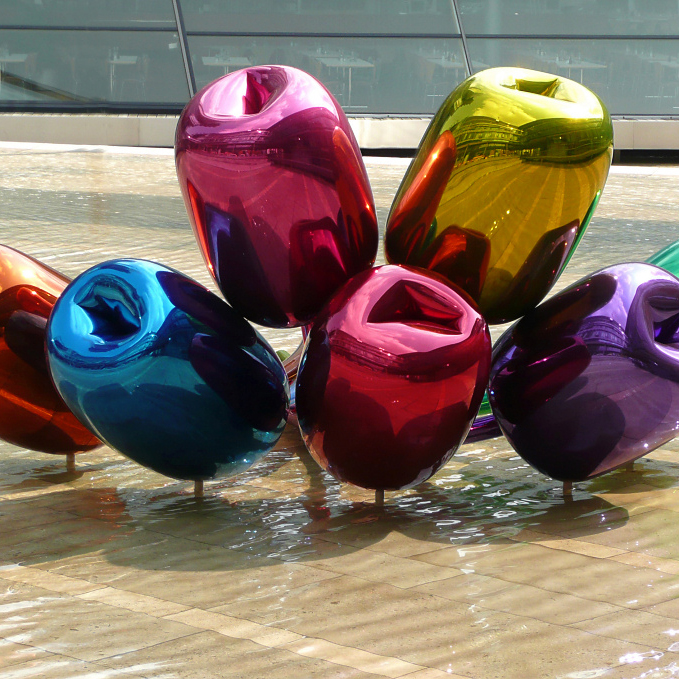 Weightless Lightness
The specular nature of the stainless steel material weakens the volume and contour of the sculpture due to the mapping of the surrounding environment. Therefore, when sculptors use mirror stainless steel materials for their creations, they mostly focus on abstract shapes. When the light is projected on the mirror stainless steel, it will not produce obvious dark, gray and bright light and shadow effects, so that the work produces a weightless lightness.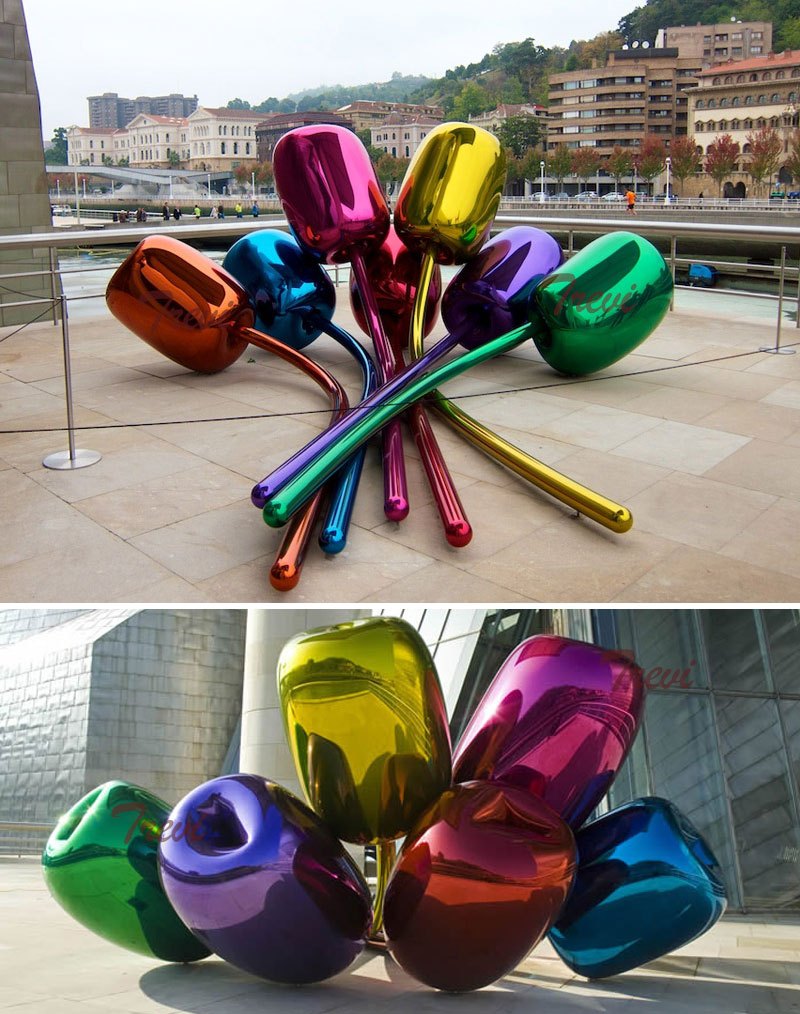 Polished into A Mirror Surface
In the process, it could be polished into a mirror surface, which can be sanded and colored. When the surrounding environment is projected on a distorted mirror sculpture, it also produces a distorted object scene, which in turn reinforces the abstract meaning of the sculpture.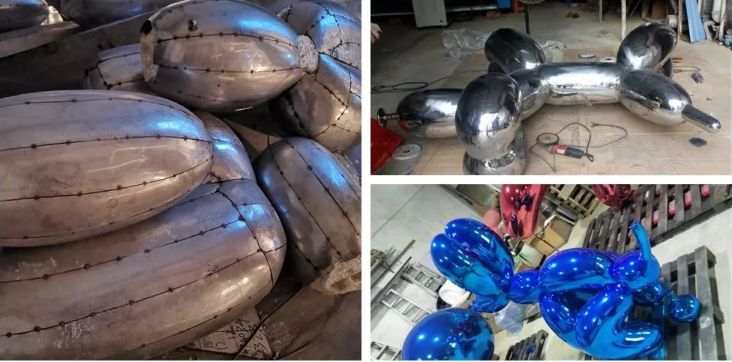 Customized Services
Our Stainless Steel Balloon Tulip Flower Sculptures could be custom-sized and coloured and can be placed outdoors, in the garden, in the square, or indoors. Because this is a very interesting sculpture, it is very suitable and eye-catching wherever it is placed.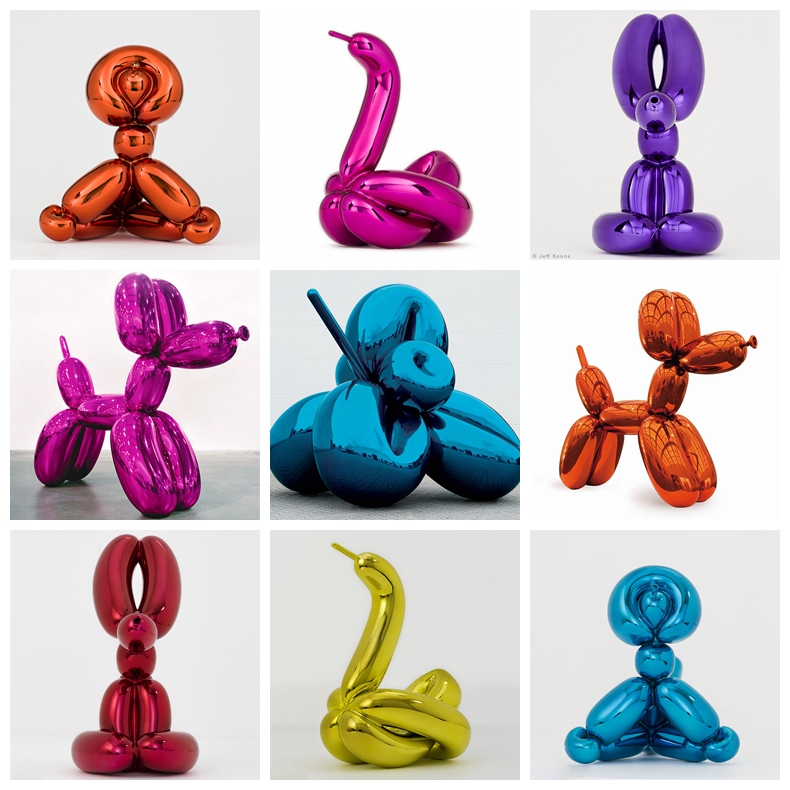 Good After-sales Service
We specialize in making and customizing stainless steel sculptures. We support multiple payment methods and ship to the world. We will purchase full insurance for each product. If the sculpture is damaged during transportation, we will make a new one for you free of charge. Of course, we will pack in a sturdy wooden box to reduce accidents.