Soldiers are a sacred and great profession. In order to commemorate the soldiers who brought us peace in the defense of their homes and the country, we often customize military sculptures to commemorate them. These
outdoor military statues
 are customized by a customer of the YouFine factory before American Veterans Day. And YouFine paid much attention to this order and invite both customization team and military sculpture team to finish this statue together.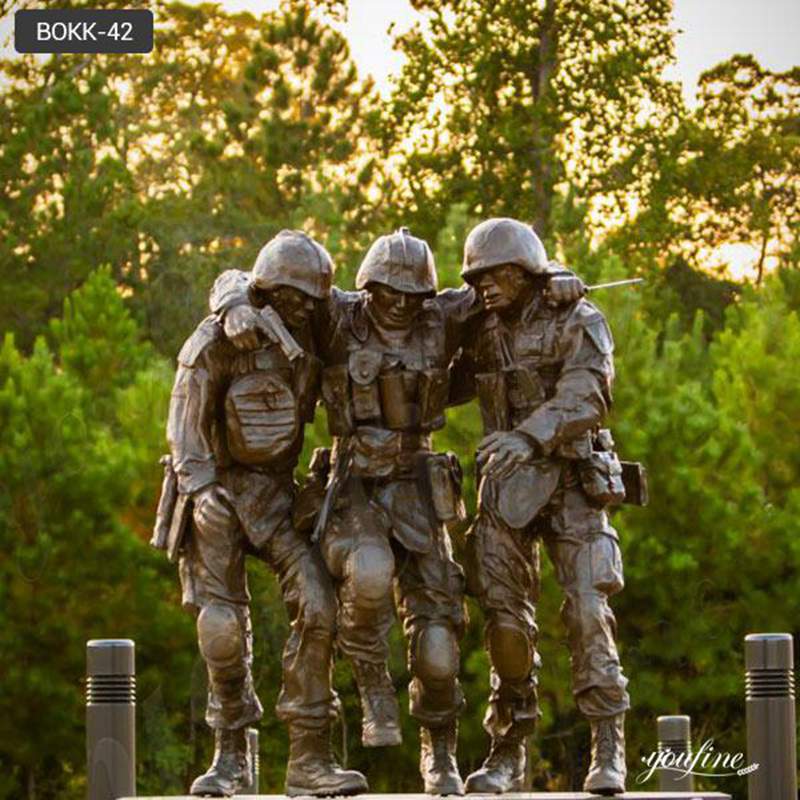 Touched Story
Our client is a veteran, and the experience on the battlefield has left him a deep impression. The inspiration of this bronze statue is comes from his personal experience. He told us that a leg of him get injured in the war and his other two comrades was his legs at that time. The moment at that time is close to this statue, and he was deeply moved by the behavior of this comrades. Luckily, all of them finally survived in that war and our customer regarded the two comrades as his best friend from then on.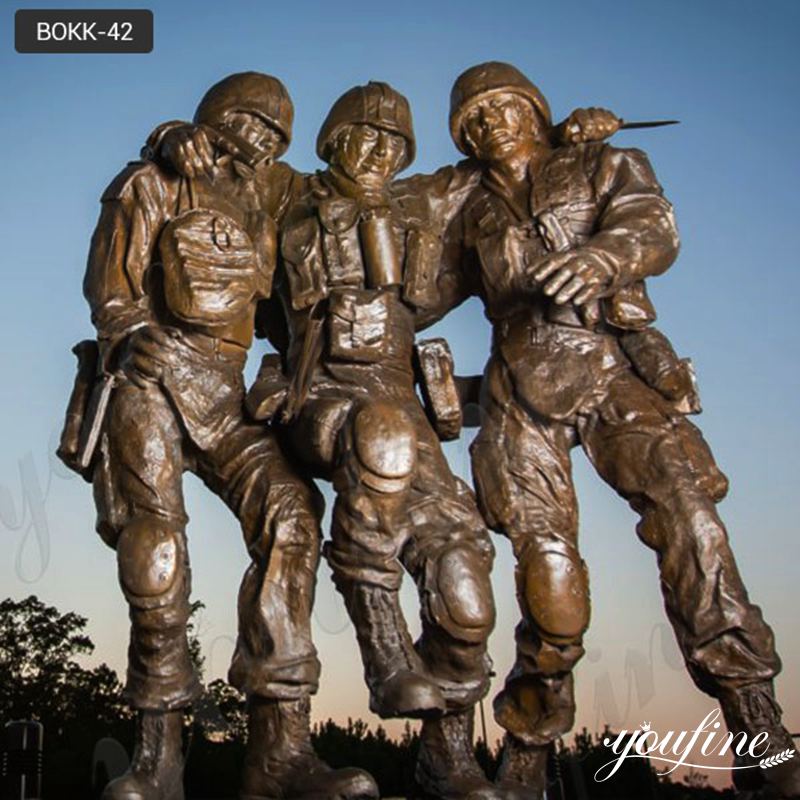 Professional Team
It is a touched story and all of us desire to give him a satisfied statue to be a memorial of this precious friendship. Thus, both customization team and military statue team work together and try their best to produce this statue. Designers of YouFine made professional design drawings according to the requirements of our customers. We also invite top-level modeling masters to make a lifelike 1:1 clay model for this statue and modeling masters would carve the face of statue in accordance with the pictures of the three veterans.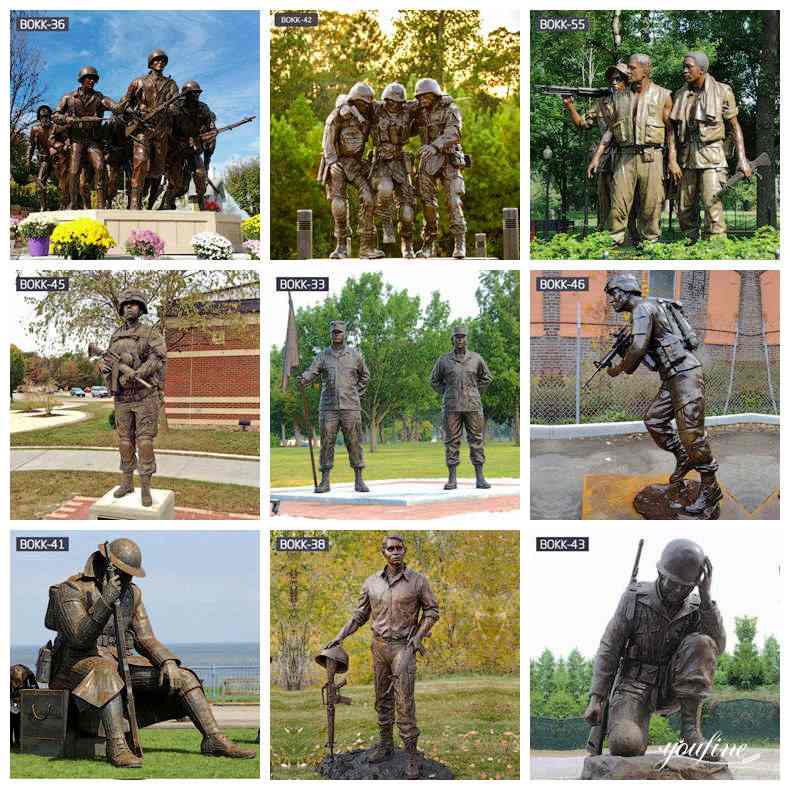 Traditional Lost Wax Method
The manufacture of this
bronze solider statue
would ap
ply the traditional lost wax method wh
ich include as many as 33 steps. All of those procedures would be operated by a group of professional bronze casting masters. Those masters have had more than 25 years of practical experienced and could masterly apply the traditional lost wax method to cast any statue. There is no denying that the final effect is stunning and our customer is satisfied with it.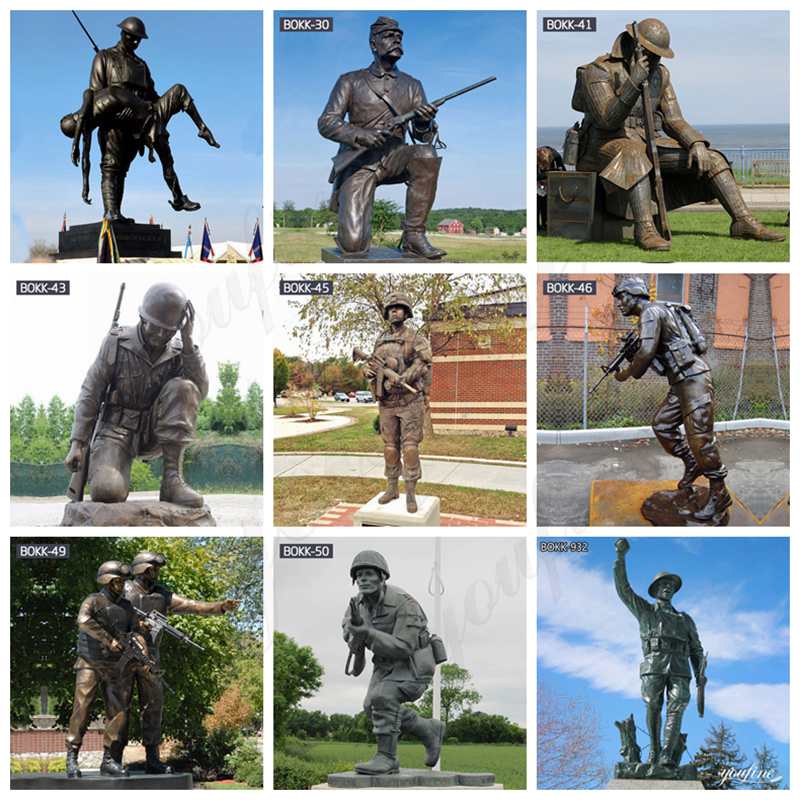 Thus, the YouFine factory must be a good choice for you if you want to customize statues or buy our existing products, too. Please contact us immediately.