About Modern Abstract Bird Stainless Steel Sculpture
This is really a super cute stainless steel bird sculpture. Each small sculpture is strictly polished and beautiful. It is very beautiful and cute. At the bottom of the sculpture, we have added a metal bracket. You could place it anywhere, whether it is The garden, the lawn and even the interior are very nice.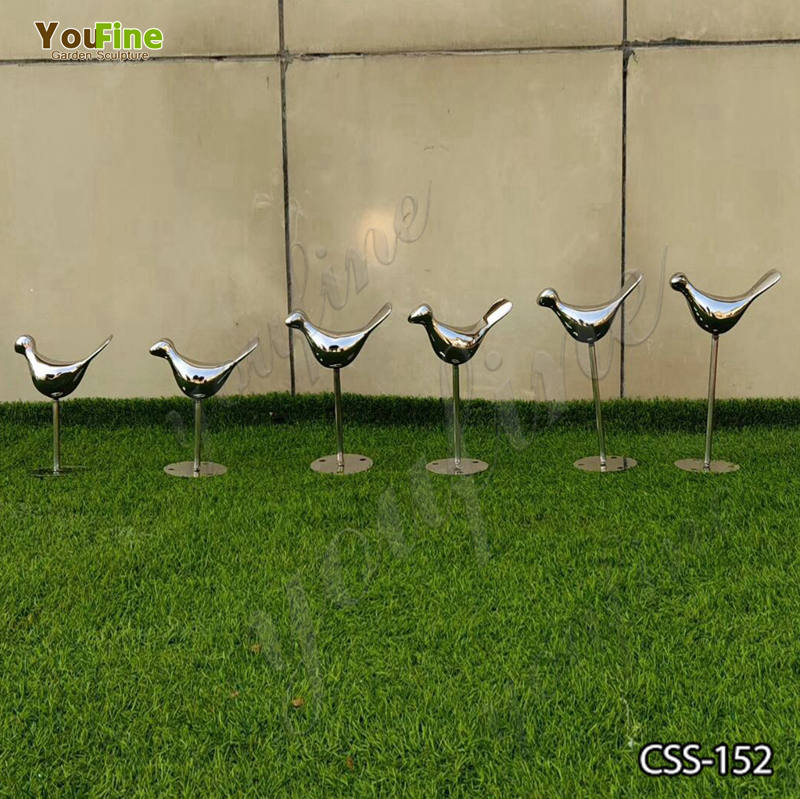 Advantages of Stainless Steel Bird Sculpture
Modern
stainless steel sculptures
are often used for gardens, squares and interior decoration. Its smooth surface is a perfect match for any other statue. Its elegance is timeless, the color is like delicate silver, and the stainless steel sculpture has unique characteristics of corrosion resistance and high temperature resistance, which is more suitable for modern style venue decoration.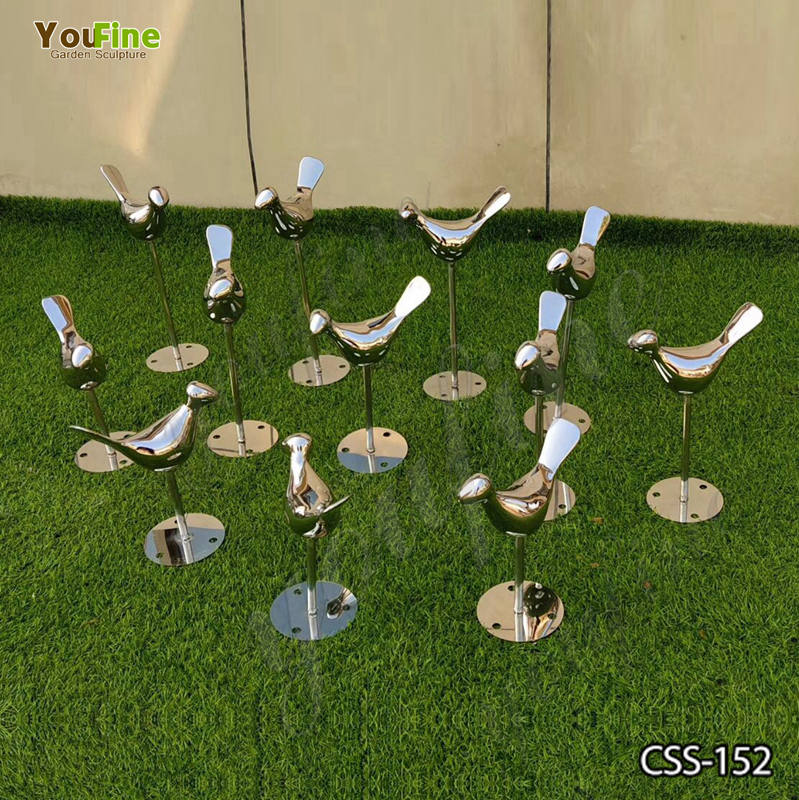 Material Classification of Stainless Steel Sculpture
The common stainless steel classification is 304, 316, we could choose the most suitable stainless steel material according to your needs. Different stainless steel materials also have some differences in price and use effect. We will recommend the most suitable products for you with a professional service attitude.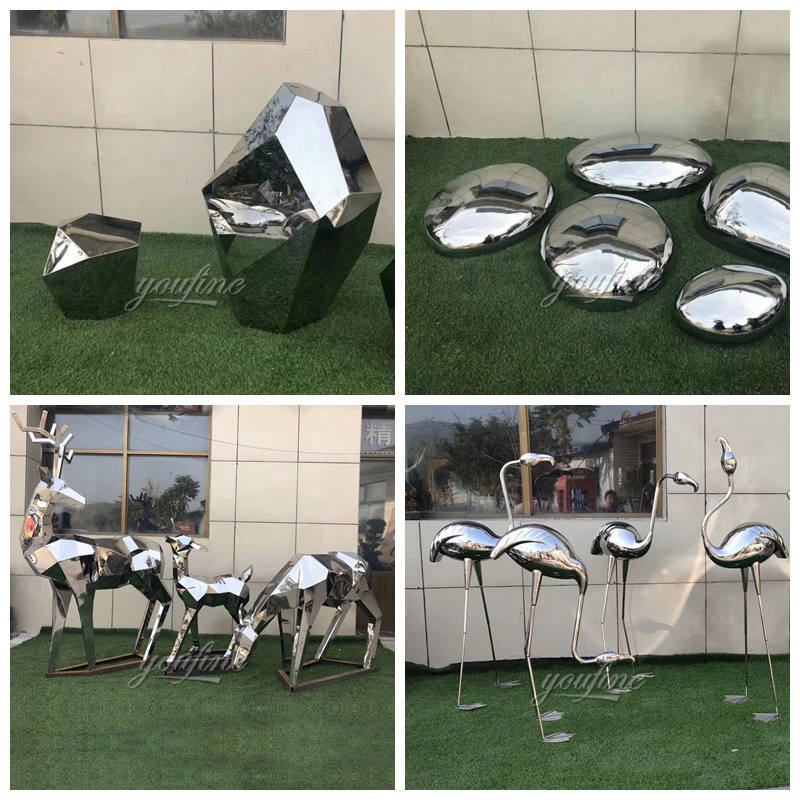 Accept Custom Design
We have more than 30 years of history in the production of sculpture, and we could provide you with a full range of sculpture decoration services. To undertake various stainless steel engineering design, have more than 100 stainless steel product design and manufacturing experience, professional custom production of various stainless steel sculptures, and we could customize the size according to your requirements to meet your environmental decoration requirements.
What could I do to get your detailed quote?
Before quoting, we usually have to gather relevant information, such as your favorite design, its size and color. It would be even better if you could provide us with all relevant information. If not, that's fine.
There is a message board and contact information below our website. You could leave us a message telling me the style you like, or you could call us: + 86-17772520029 or send an email: info@you-fine.com, we The sales team will either decide based on your usage or send you a detailed quote and our recommendation information directly.