This is a modern and simple marble fountain popular in recent years. The top of the fountain is in the shape of a flower and could spurt out of the water. We have a variety of shapes to choose from, please contact us if you need it.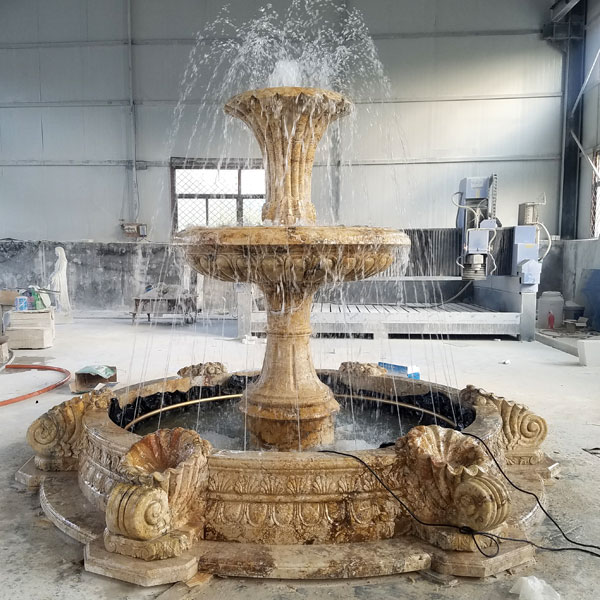 Wise Choice
It is a wise choice to install a marble water fountain in the garden or courtyard. First, the fountain can show the quality of life. Secondly, the fountain could add vitality and vitality to our garden. Each splash of small water can moisten the environment and purify the air.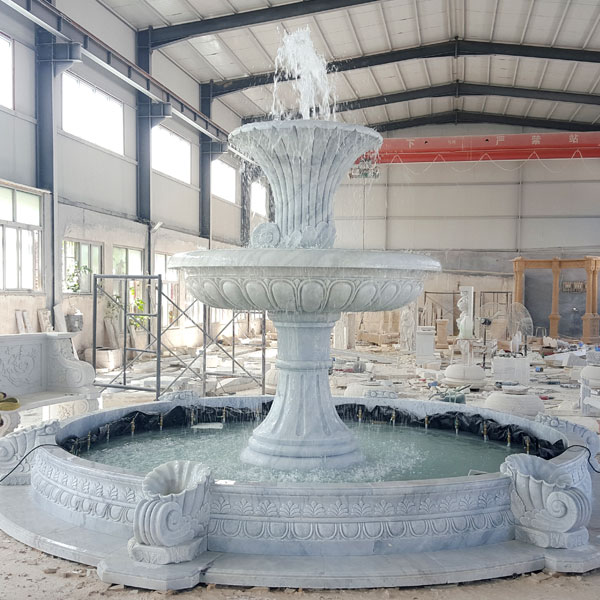 Professional Marble Carving Factory
We are a professional marble carving factory and we could accept wholesale and custom marble fountains. We have many types of fountains to choose from, such as marble statue fountains, marble animal fountains, cascading fountains and wall fountains. You could contact us if you have any needs for this.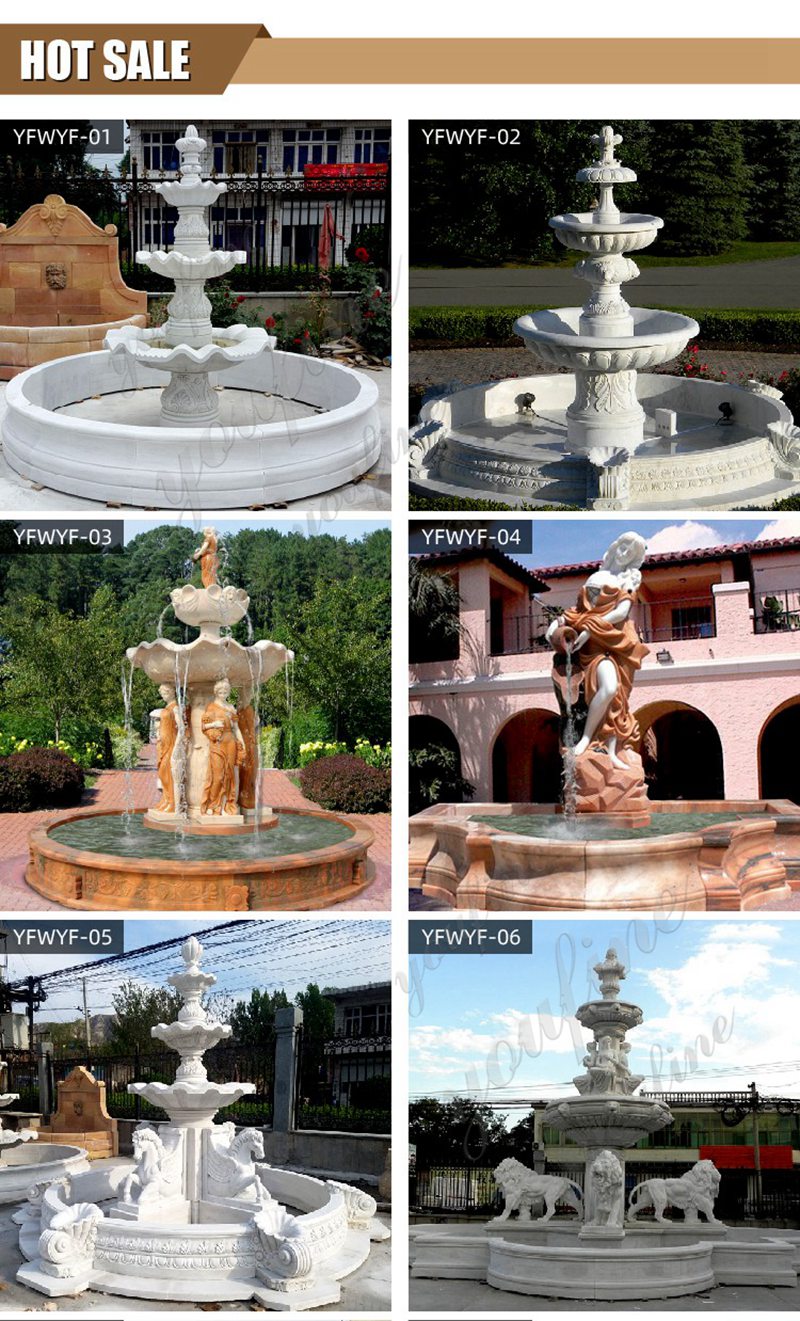 Complete Installation Drawings
Due to the large size of the fountain, we will pack it in a separate package. But don't worry, we will provide complete installation drawings and installation videos to ensure the correct installation after receiving the goods.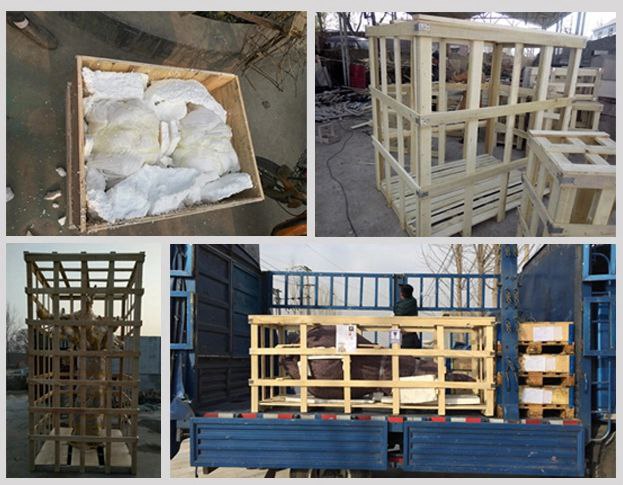 Our factory has a variety of fountain types to choose from, we also have our own designers, could provide you with the design you want, if you are interested, please leave us a message or send an email, we will promptly reply you