Metal Harp Fountain Introduction
The shape of this metal fountain sculpture has been widely liked by customers since its production. Its shape is a fine musical instrument a harp, the design of this metal fountain is so clever. When the fountain operates, the harp on the spout would flow out of a neat curtain of water. The most exciting thing is that the water curtain looks like the harp's strings, the shape is so realistic and clever. What's more, our factory artist also designed the nozzle that would rotate and could change the direction of the water at would, which looks like playing a piece of light music.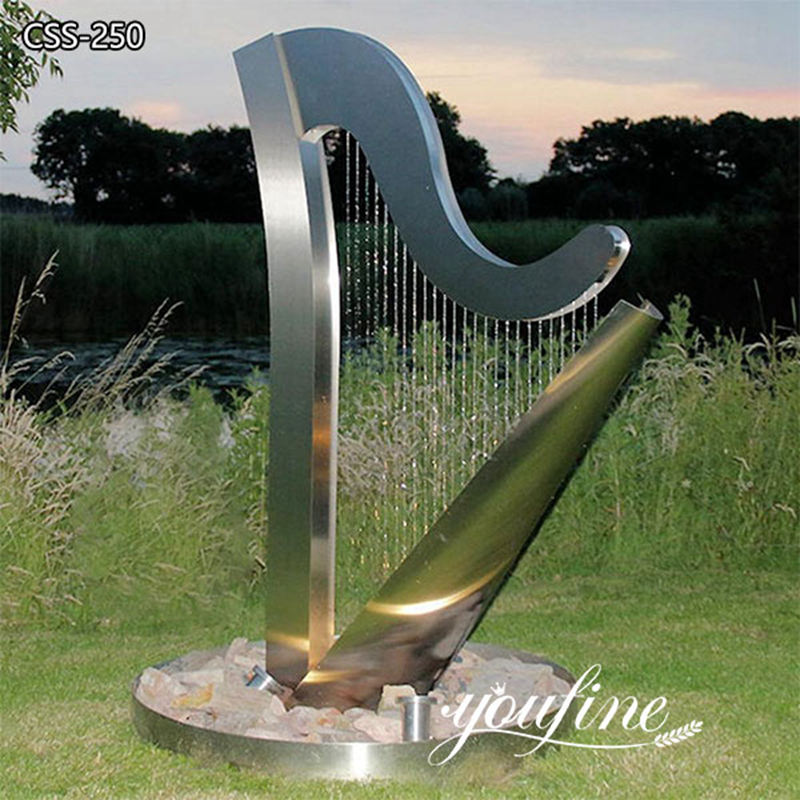 304 and 316 Stainless Steel Material
YouFine's stainless steel sculptures are of very high-quality, and we always use the best 304 and 316 stainless steel materials. These two materials are now widely used in the production of modern outdoor metal fountains. Firstly, these two materials could be adapted to the various requirements of the sculpture processing process for ductility and compression resistance, and therefore could produce more strange shapes or responsible sculptures. Secondly, these two materials are corrosion-resistant and rust-proof, so they are the best choice for making metal water feature fountains.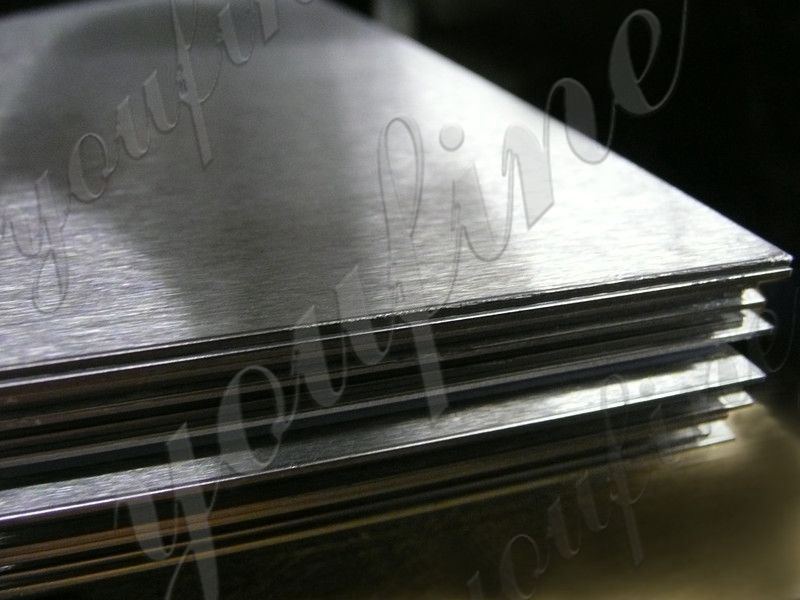 Shipping Safety and Security
YouFine's stainless steel fountain sculptures are one of the most popular products, and we export a large number of
metal fountain sculptures
all over the world every year, especially during the hot summer months. By now we have a lot of export experience to guarantee the safety and quality of our sculptures. First of all, we use thick sponge and plastic foam to wrap the sculpture, which could be good for the sculpture's shock absorption. Secondly, we use the 3cm thick wooden box to pack the metal sculpture, which could protect the sculpture's transportation safety to the greatest extent. If you have more concerns about overseas shipping, please feel free to contact us for consultation.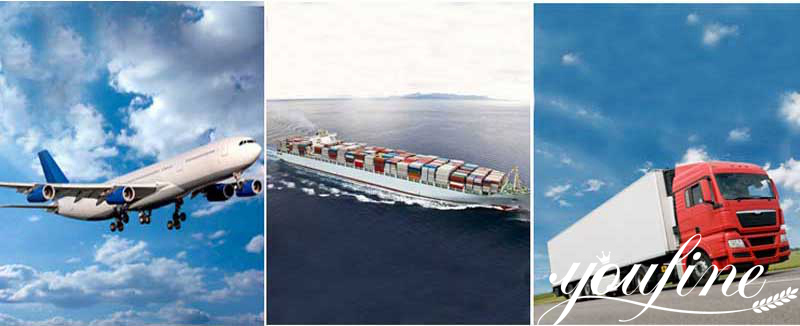 More Choices for You
YouFine is a creative sculpture supplier, basically every quarter we design a new product, to bring more freshness and new artistic experience to our customers. Take this
metal water fountain
, for example, we make hundreds of models, so we could make any sculpture you like. Because YouFine has a professional designer and design team, we would design according to your needs and design ideas, and we believe we could create a sculpture for you that meets your needs.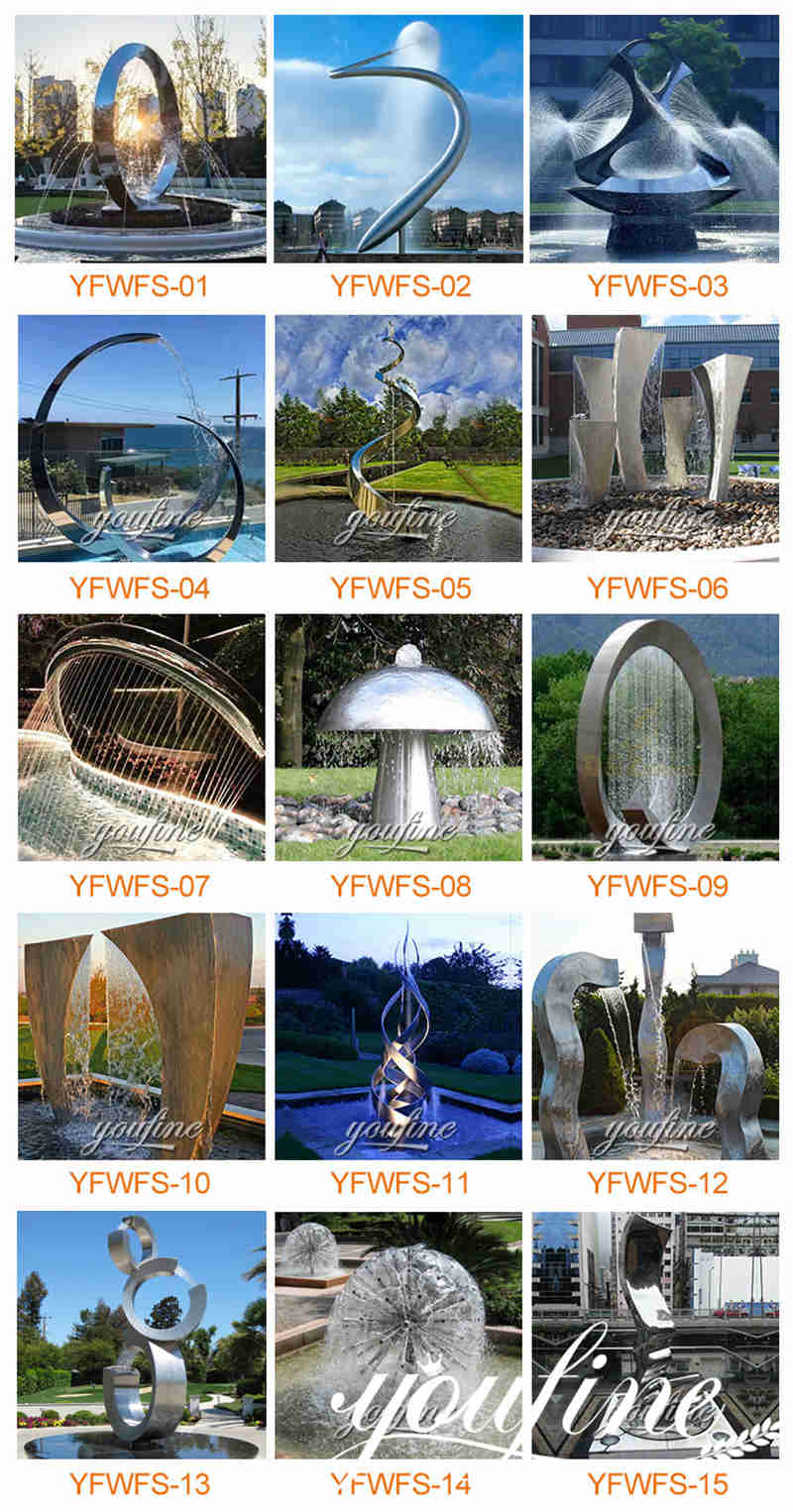 YouFine's stainless steel sculptures are very beautiful and of excellent quality. If you need one of these
metal fountain sculptures
, please feel free to contact us for more information.