Stainless Steel Garden Sculpture:
YouFine's designers show pictures from different angles of this stainless steel garden sculpture. Regarding the design of modern abstract stainless steel sculptures, YouFine has a leading position in the industry.
This stainless steel abstract sculpture is suitable for outdoor gardens and decoration of any public place. The highly polished mirror surface brings a more surprising effect to this sculpture. The curved lines stretch upwards like ribbons, showing a kind of exploration and vitality.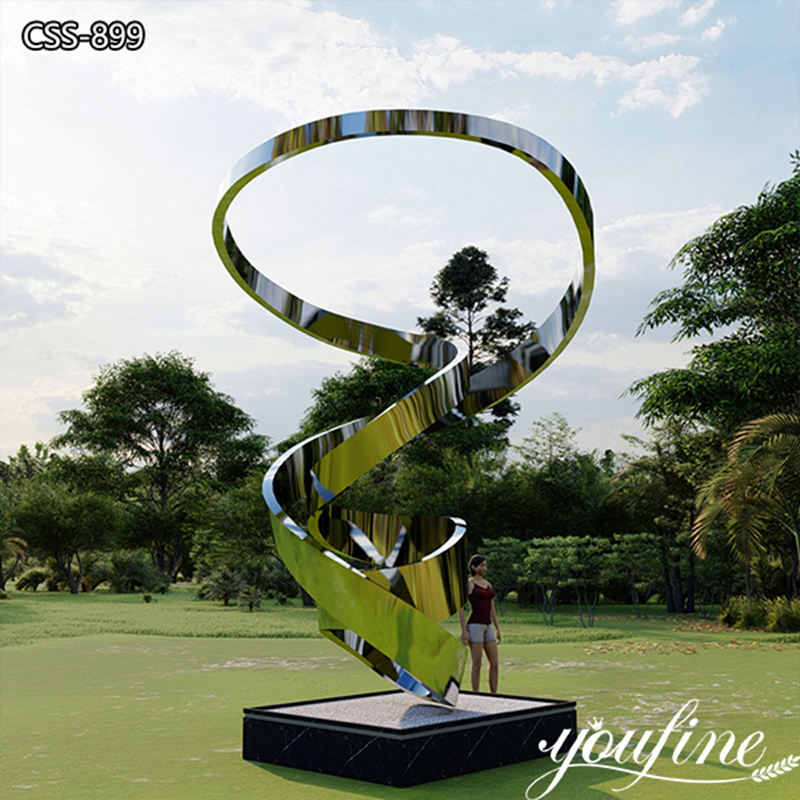 Hand-drawn and Original Designs:
Designers have mastered a common hand-painting ability, 3D drawing, and 3D rendering skills and could provide professional design drawings and schemes according to the needs and creativity of customers.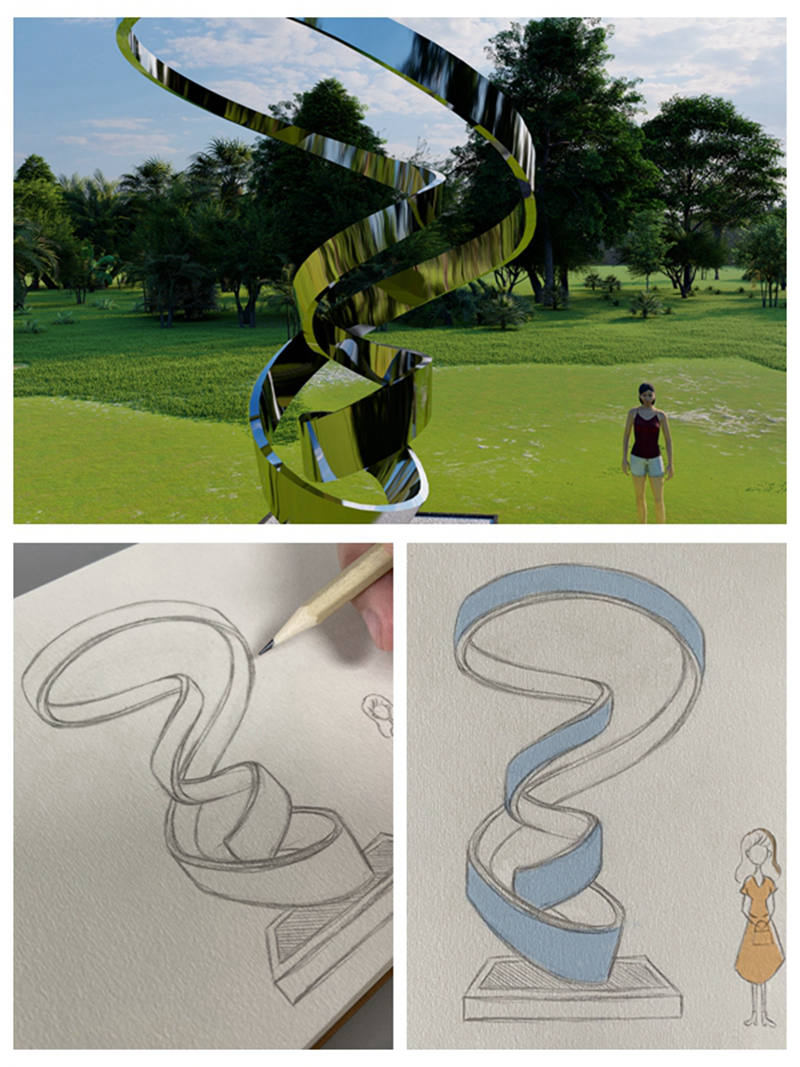 More Metal Abstract Sculpture Displays:
If you need an exquisite stainless steel abstract sculpture to decorate your garden or any scene, then YouFine is your best choice. We are good at designing stainless steel outdoor sculptures and reproducing artists' works.
We grasp the fashion trend of stainless steel sculpture, and we could create all kinds of sculpture types you like for you.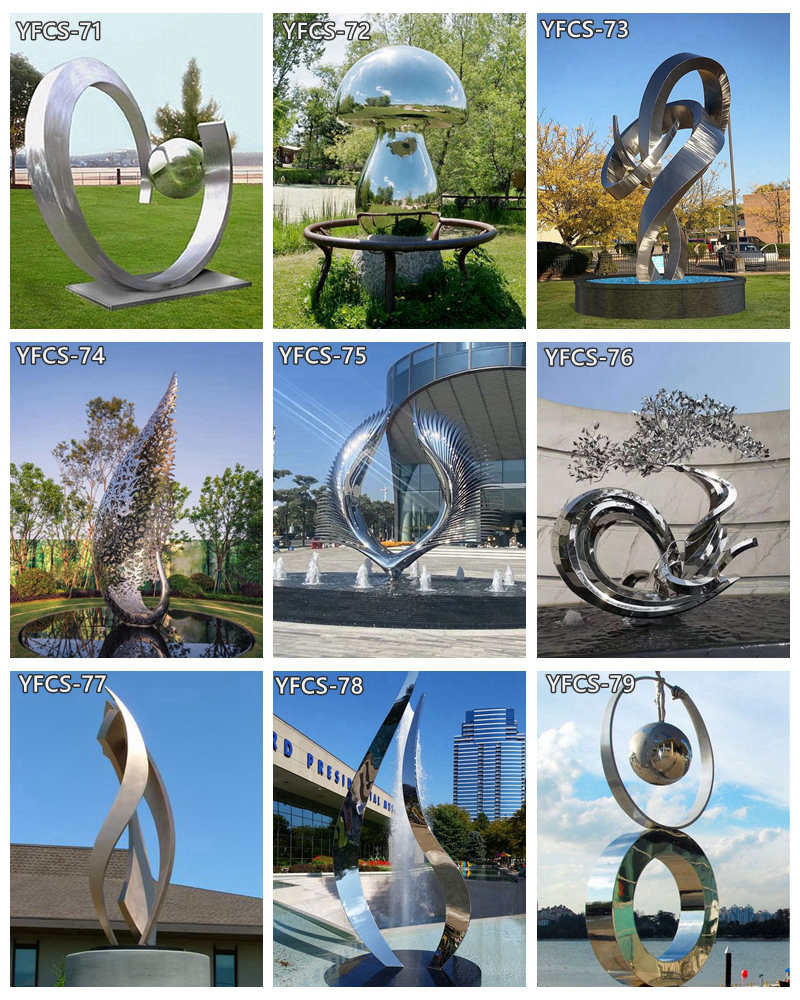 Selection of Stainless Steel Outdoor Sculptures:
How choose the most suitable stainless steel sculpture is very important for your garden decoration. First of all, regarding the material of the sculpture, YouFine recommends choosing 304/316/316L stainless steel.
YouFine has always used the highest quality stainless steel sculptures. This material has strong high-temperature and corrosion resistance, so it could well meet outdoor decoration needs.
In addition, the flexibility of stainless steel itself is also convenient for artists to create more varied shapes and styles.
I hope that every piece of stainless steel sculpture you choose is the most suitable for you. YouFine would sincerely create the best sculpture artwork for you.