The cross in life often makes us breathless, and it makes us feel annoyed and complains. But, you know? Jesus did not say a word, and has been willing to carry the most heavy cross for us.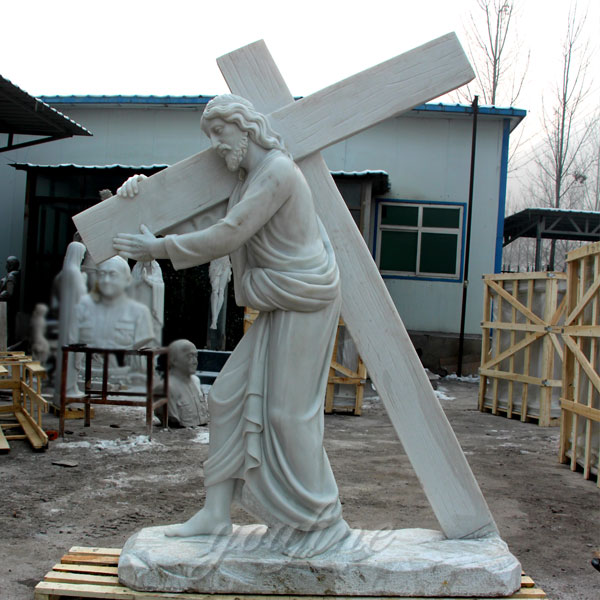 A Good Reminder
Whenever we complain that the cross on our back is heavy, look at the crosses that are terminally ill and poor and helpless. Isn't that heavier than us? What are we still complaining about? This Marble Sculpture Jesus Carrying a Cross is a good reminder to us.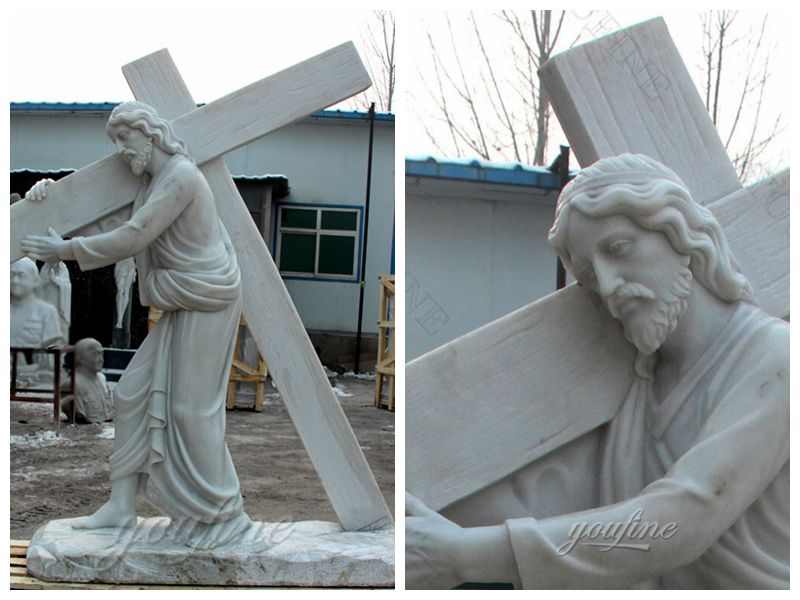 The heavy cross in life is the best time for us to practice Christian faith. Are we willing to carry the Father's will in the same way as Jesus, with a calm and calm attitude, carrying the cross in daily life?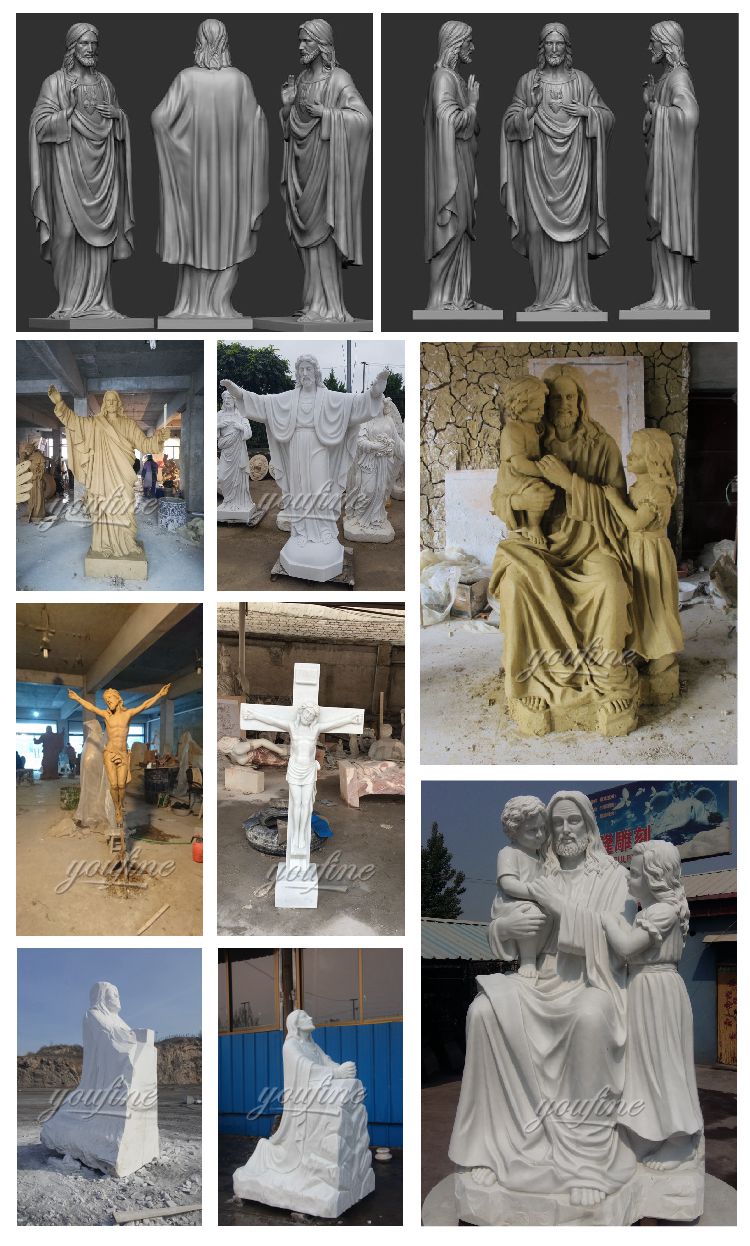 Throughout the ages, marble has been used to display different abstract art forms from different cultural backgrounds. Due to its translucent qualities, marble is the ideal choice for people.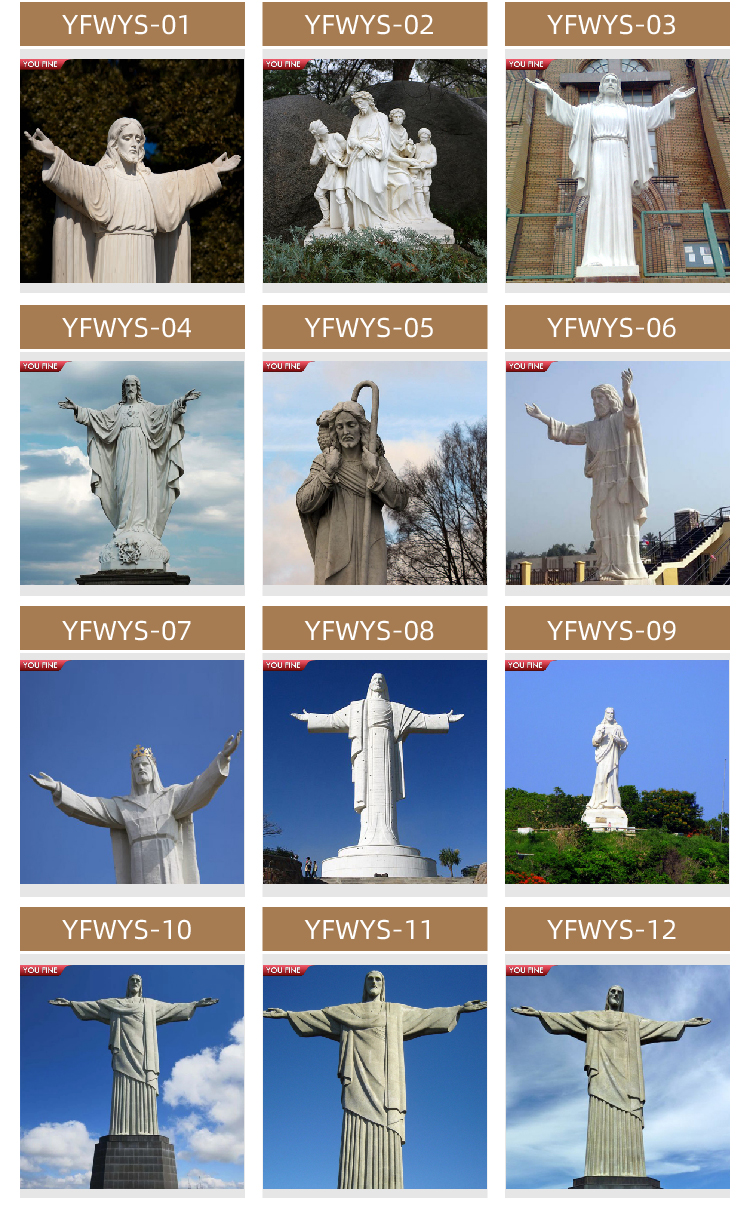 We make the advantages of Marble Sculpture Jesus Carrying a Cross:
1. Our engraver has been carving all the year round, which can perfectly show the details and essence of the sculpture. Professional personnel are engaged in their own work.
2. Special custom or real-life sculptures, we all make 1:1 mud molds for customers to confirm, modify the mud molds until the customer is satisfied, then make sculptures, the quality is particularly high.
3. Marble is finely selected, we all use the best materials to make character sculptures.
4. The characters are polished strictly and the quality inspection requirements are high.
5. Packing is tight, wooden strips are packed with soft padding and wooden frame support.
6. Purchase full insurance for each customer's products to ensure the safety of the goods.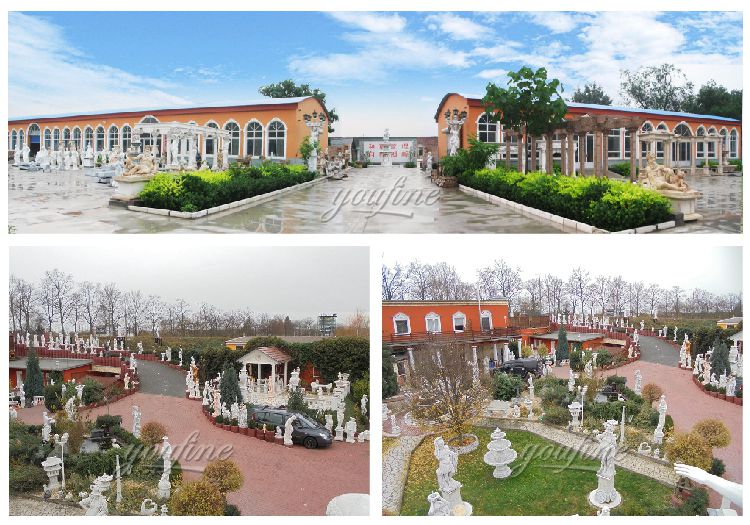 This exquisite Marble Sculpture Jesus Carrying a Cross reminds us to continue to pursue holiness in our daily lives. If you are also a devout believer, you are welcome to consult us to order marble Jesus carrying a cross sculpture.