Details of Marble Sacred Heart of Jesus Statue
This marble life-size Jesus statue for sale is a collaboration between YouFine's sculptor and patina artist. This marble sculpture of Jesus of the Sacred Heart is a classic outdoor religious sculpture that shows the resurrection of Jesus after his crucifixion. We could see the blood of the crucifixion flowing from the palms and heart of this life-size Jesus statue. The Sacred Heart of Jesus is also dyed red with blood, all of which look very realistic. What's more, the surface of this life-size Jesus statue has been carefully painted to make the whole piece of sculpture look more vivid.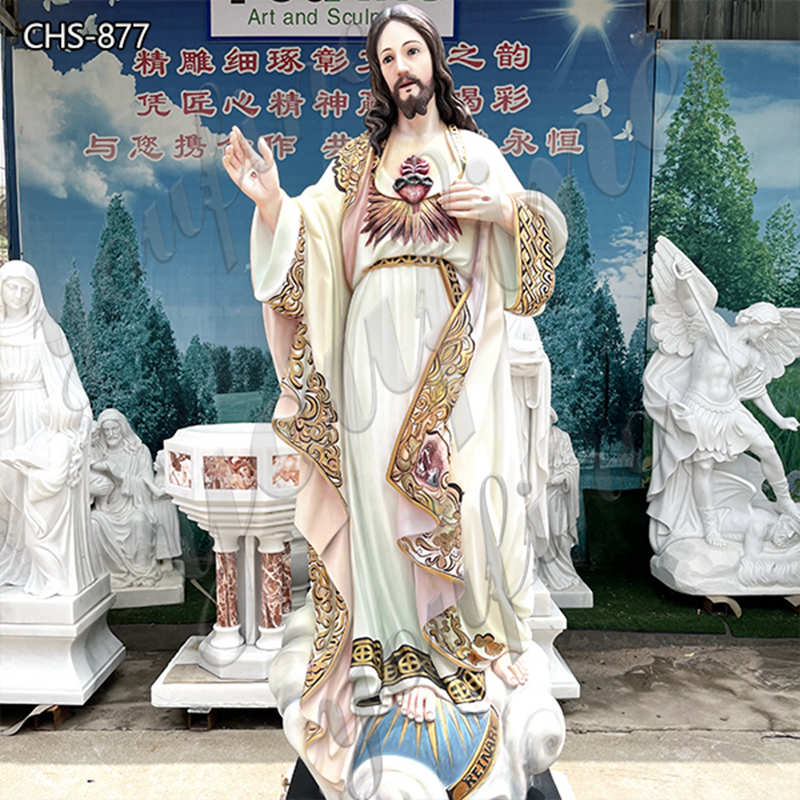 Marble Sculpture Artists
YouFine's marble sculptures are specially designed by professional marble carving artists. These artists have more than ten years of carving experience and could accurately portray the essence of the figures as well as other things. It is worth mentioning that the YouFine factory has a top carving master, Master Yuan, who is not only the most famous religious sculpture artist in Quyang, the hometown of Chinese carving but also the uncle of YouFine's director. YouFine entrusts the carving of marble religious sculptures to this uncle for completion. Mr. Yuan is also a religious believer who knows religious figures and biblical stories very well and could grasp the characteristics of religious figures more precisely, so he could carve the best quality marble Jesus sculpture.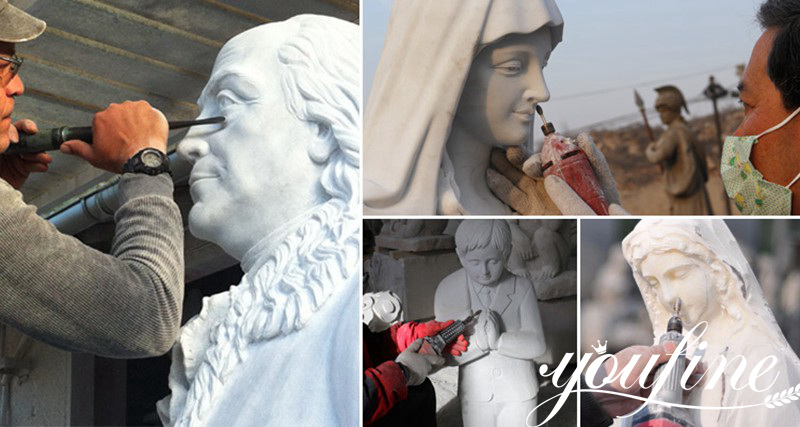 More Options for Painted Marble Religious Statues
YouFine specializes in marble sculpture, and our factory has been innovating and improving marble sculpture for 39 years. Not only do we carve natural marble sculptures, but we also offer painting options for those who need them. Our factory has the best patina artists who could add more vivid and realistic colors to the sculptures of the Sacred Heart of Jesus in natural marble. Besides the marble Sacred Heart Jesus sculpture, YouFine also makes many styles of marble religious sculptures, including marble virgin Mary sculpture and various marble saint sculptures. As long as it is a sculpture that you like, YouFine's artists could create the ideal sculpture for you.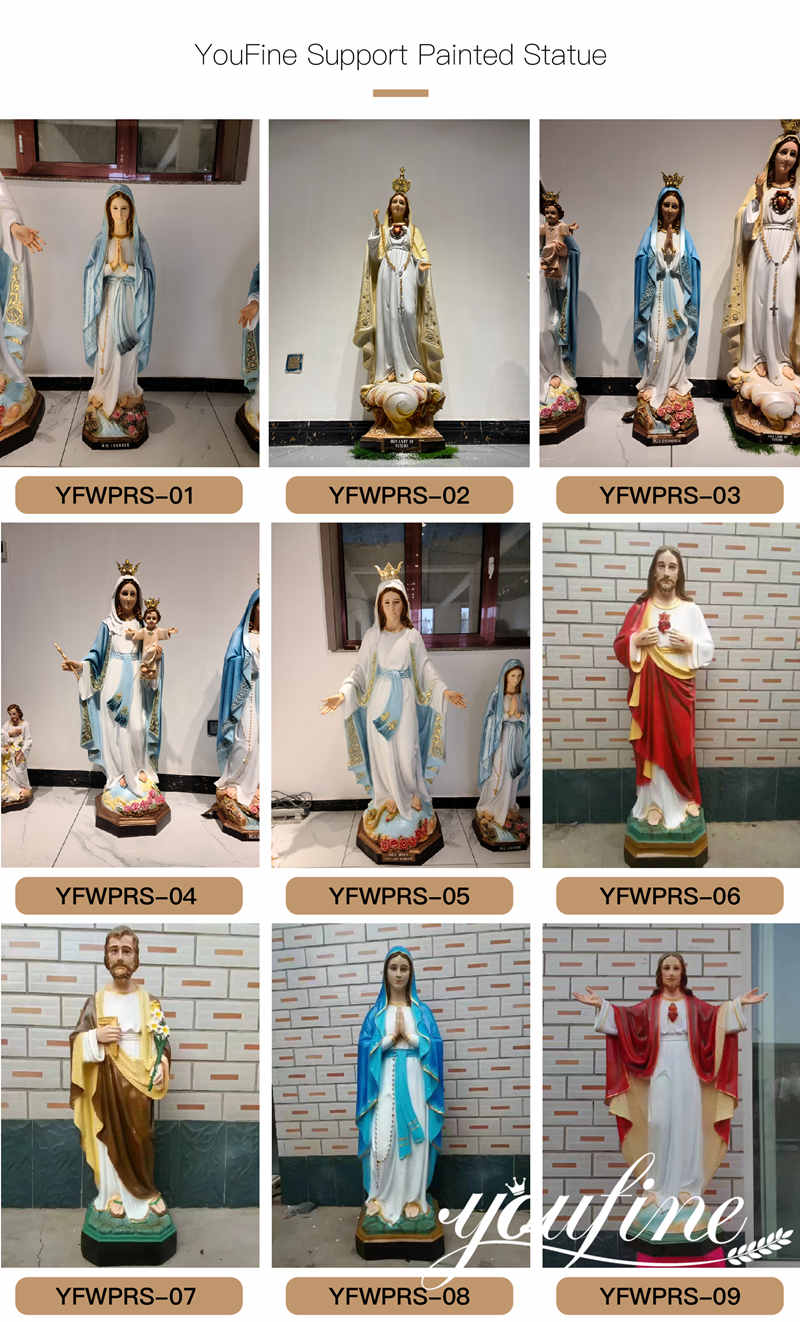 Packaging Guarantee
YouFine's marble sculptures are our best sculpture category, and we export a large number of marble sculptures to bring all over the world every year. We pay great attention to the safety of our sculptures for shipping, and YouFine takes the strictest measures to protect them. Firstly, we use the thickest sponge and plastic foam to pack the sculptures. Secondly, we use 3cm thick wooden boxes for the outer packaging. This packaging measure could guarantee the safety of the sculpture to the greatest extent and reduce the probability of damage to the sculpture. What's more, we would buy full insurance for each sculpture, which could protect the interests of customers to the greatest extent.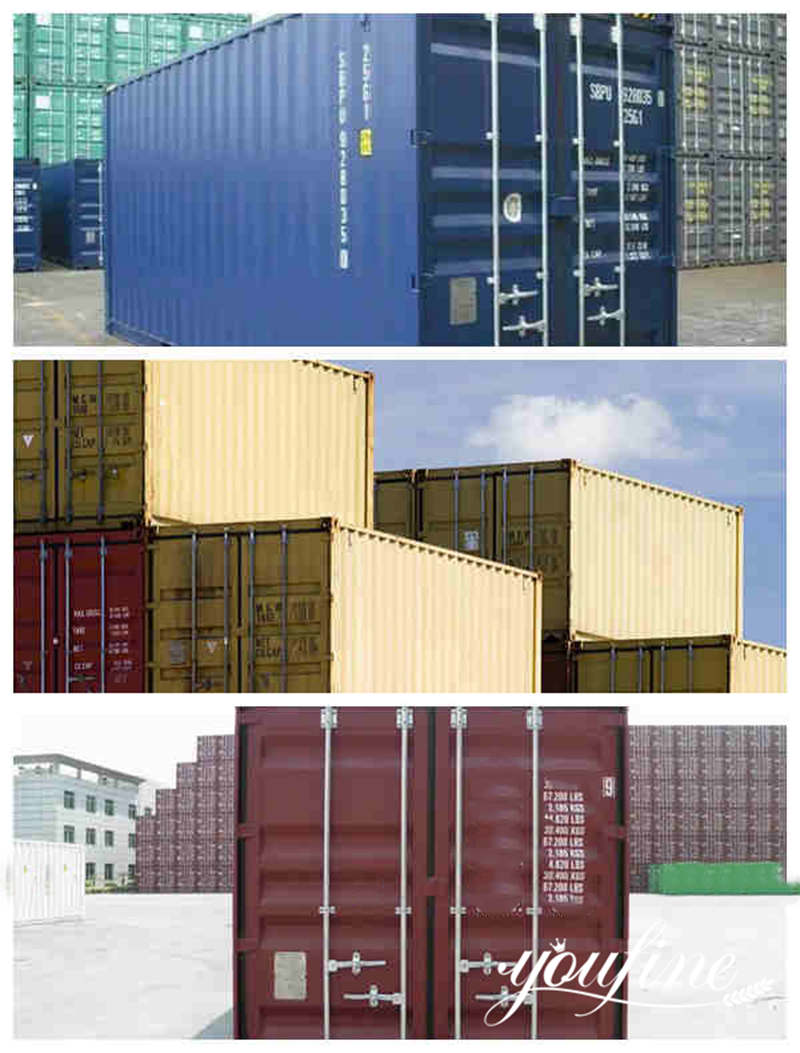 YouFine's marble sculptures are the top sculpture artworks in the industry. Trust YouFine to meet all your requirements, we are always ready to serve you.