Winged Angel Statue Details:
As you could see, this is a beautiful marble angel statue with a pair of large wings. The graceful winged angel closes her eyes, just like she is feeling the world. The whole statue is 100% hand-carved by top-level artists and each detail is realistic. From the hair to the fold of her dress, all of them are lifelike and close to a real person. You could place this angel statue in your private garden. And we believe that this angel could be a beautiful view of you garden.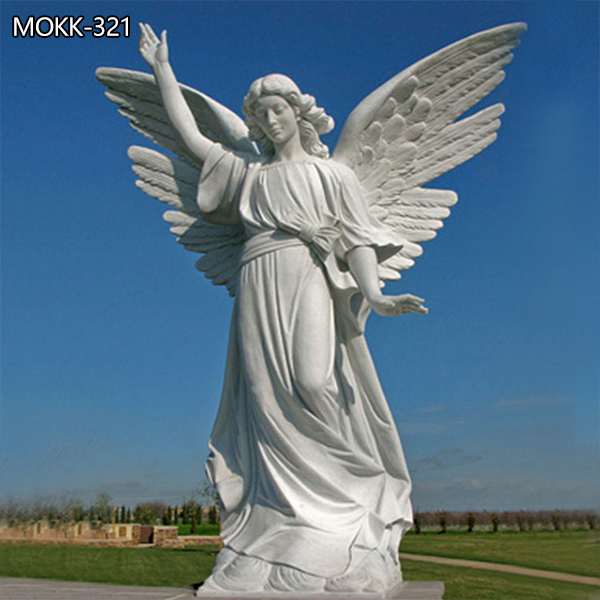 Use A-grade Raw Material:
Different from factory that choose artificial marble as their raw material, the YouFine factory insist on using natural marble to carve our marble statues. In this way, our statues could have a high value and long service life. Even 30 years later, there would seldom be any damage on our products and the value would not decrease while sculptures that are made of artificial material are not durable and there would be a sharp decrease on the price.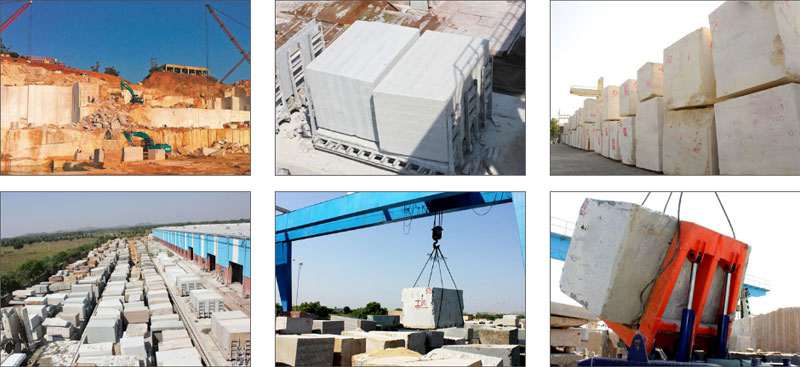 Exquisite Carving Details:
A group of top-level carving masters guarantee the exquisite details of our products. All of our carving artists have had st least 20 years of carving experience and they never stop learning the latest carving techniques in order to carve perfect details. In the past a few decades, sculptures carved by our professional masters have been sold to all over the world. And our products and exquisite details have gained much praise and recognition from our customers.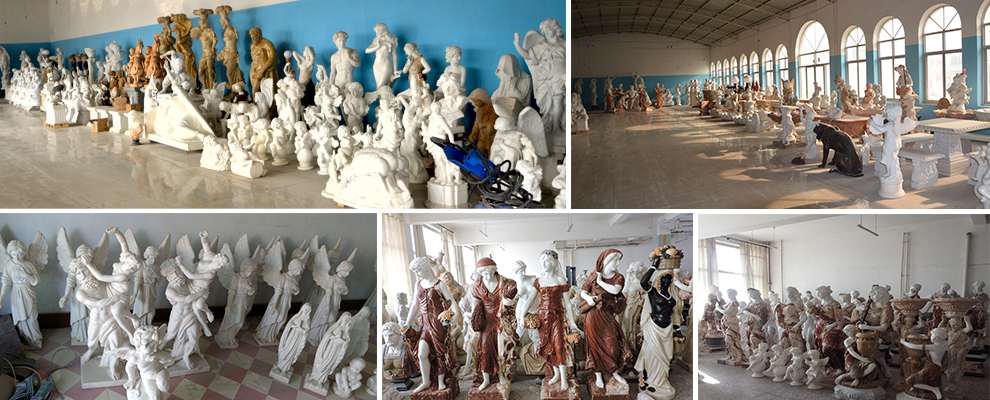 Find Out More Products:
Apart from this marble winged angel statue, you could also find out various well-designed marble figure statues on our website. All of those marble statues are designed by a group of professional designers and finished by experienced carving artists. Decorating your private garden with high-quality and well-design sculpture could make your garden be stunning. And they could also symbolize you good taste.
If you are interested in these marble statue products, please do not hesitate anymore and contact us as soon as possible