A beautiful marble sculpture, the mother of Jesus, Mary, holding Jesus in her babyhood, she is a saint and mother of the world. From birth to suffering, Jesus' character as a mother shows piety, compassion, compassion and deep love. This beautifully carved figure gracefully expresses these virtues.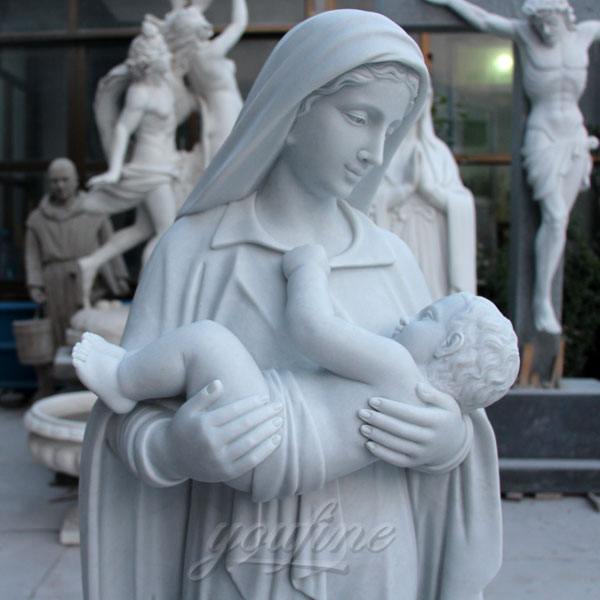 One of the Most Popular Statues
The Marble Virgin Mary and Baby Jesus Sculpture is one of the most popular statues of our religious sculptures. As the mother of Jesus and the most sacred lady, she is a symbol of kindness and purity, and we often place her in the garden as a symbol of devout faith.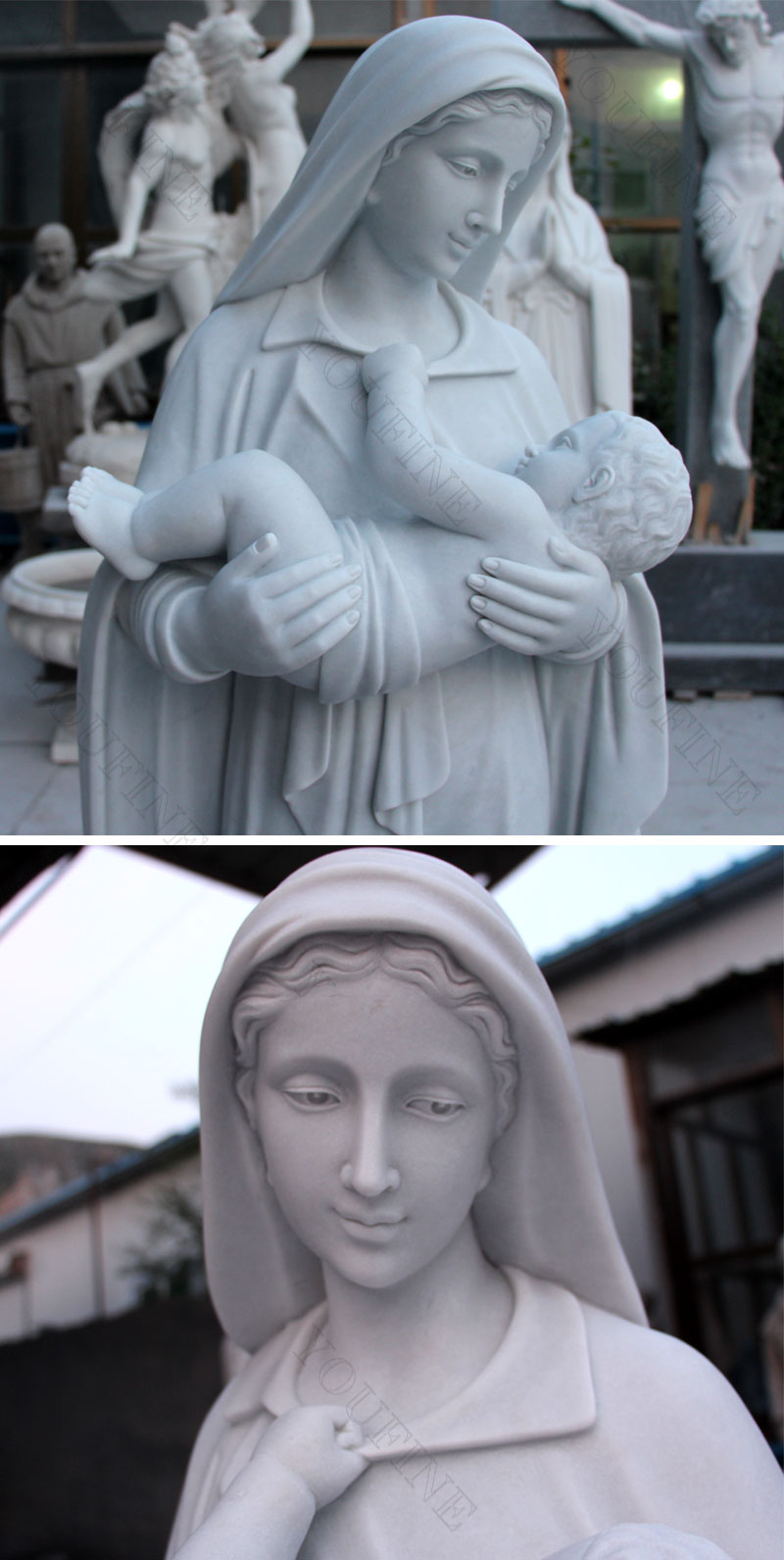 High-quality Marble Material
Our marbles are carefully selected. We use the best materials to make character sculptures. The Marble Virgin Mary and Baby Jesus Sculpture are very strict and the quality inspection requirements are high. Please rest assured that our quality inspection team strictly controls every detail of the sculpture. To ensure the quality of the product.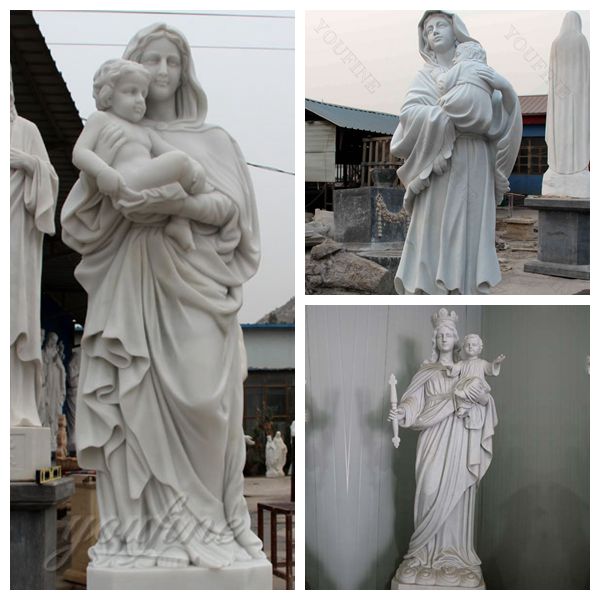 A Large Number of Stocks
Our factory has a large number of stocks, and you can also customize the size and color you like. We are a sculpture factory with 36 years of experience and we love sculpture very much. And willing to work with you. Whether you are a single purchaser or a wholesaler, we are happy to serve.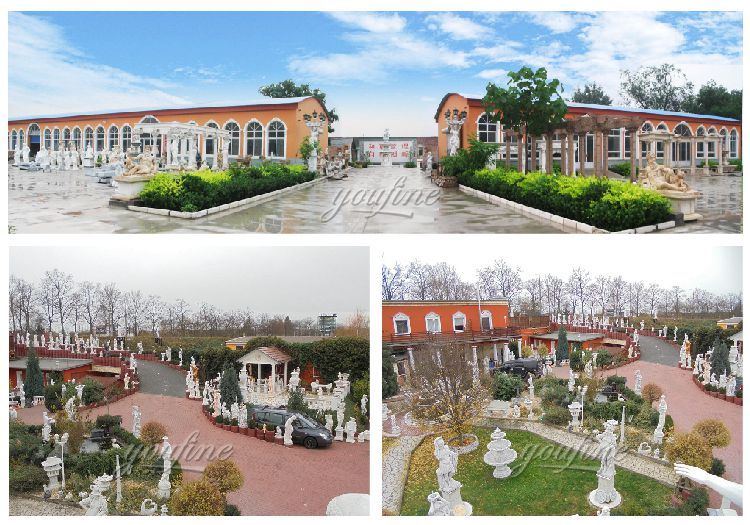 If you are still hesitant to choose which Marble Virgin Mary Sculpture, please leave a message or send us an email and we will provide you with a solution.