Detail of the Marble Multi-layer Fountain
The natural marble carved marble multi-layer fountain is a standard in modern garden architecture and could be a unique sight to behold. The natural white marble is meticulously carved by our master sculptors and what we could feel is that every pattern and every petal on the edge of the marble are the hard work of the master carving. Each marble sculpture is more than just a fountain, it is a work of art in the garden.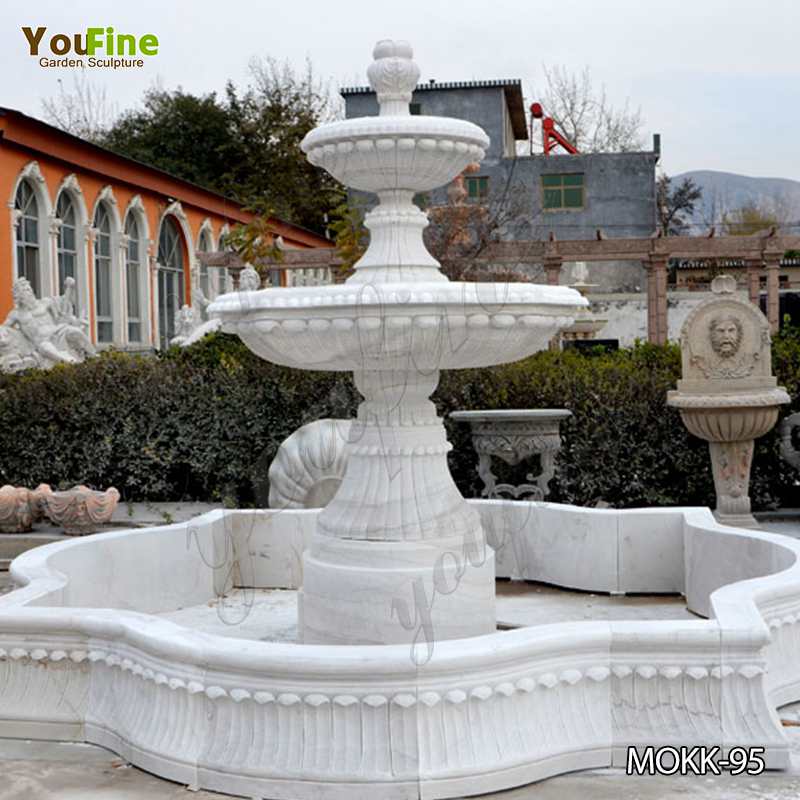 Application of Marble Fountains
Many of our clients use our fountains in a variety of places and place large fountains in hotels, office buildings and outdoor garden venues. Not only does it decorate our environment, but it cleanses the air and the flowing beads of water colliding with each other will make the person who sees it feel joyful.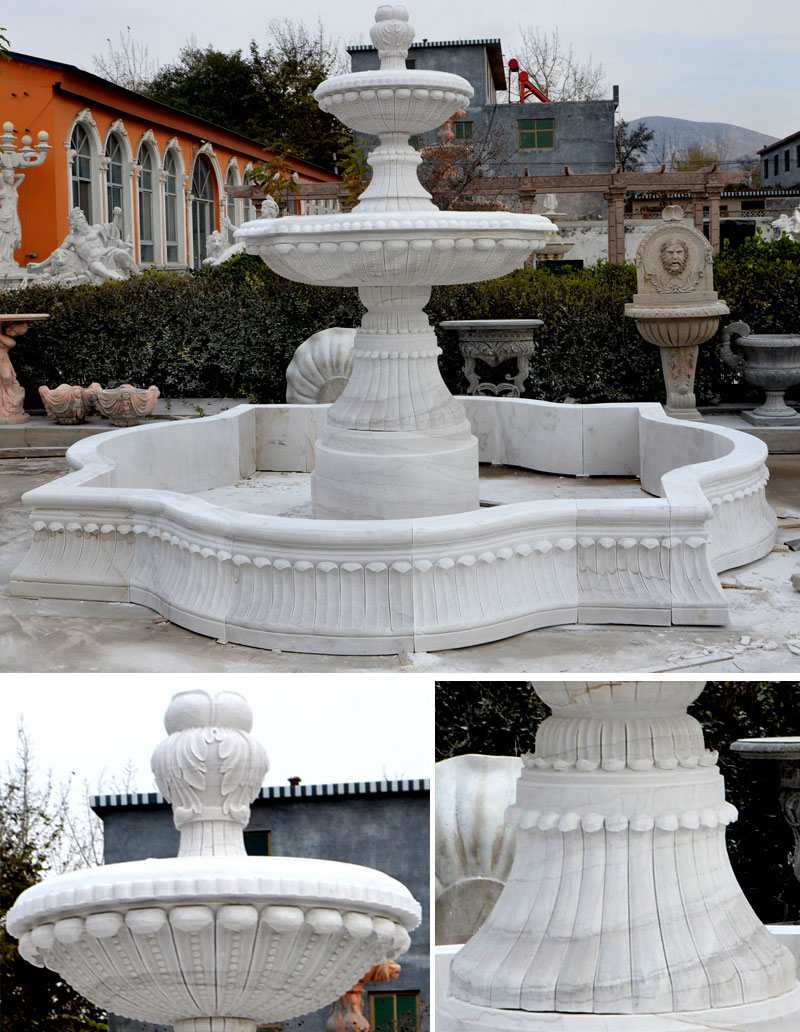 Sturdy Packaging
Due to the large size of the marble water fountain, we will package it separately and provide details of the installation to ensure your perfect installation. We will share installation drawings and water test videos with our customers to ensure a successful installation. Since the fountain is larger.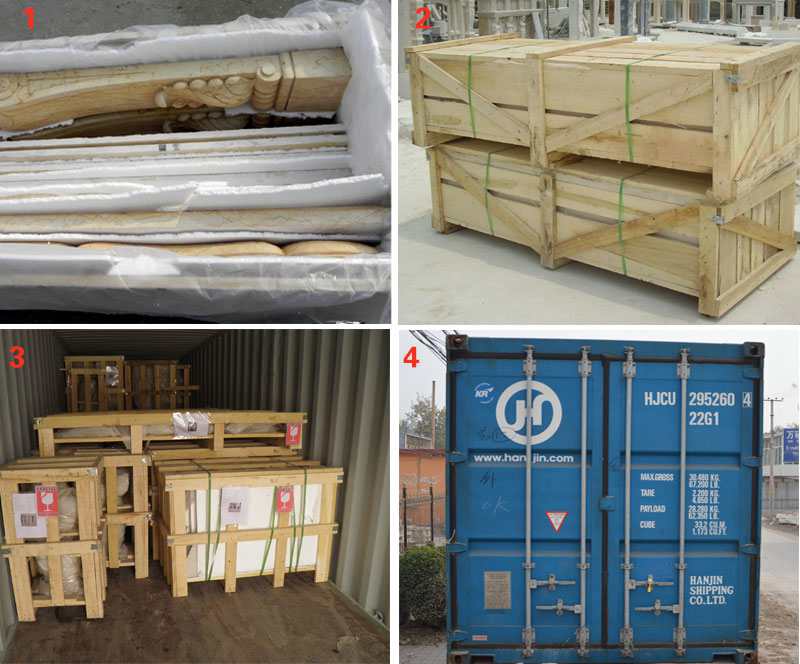 Supports Custom Design
Either the size of the marble fountain or the material of the marble could be chosen according to your requirements. If you too would like to have a beautiful marble fountain,contact us please.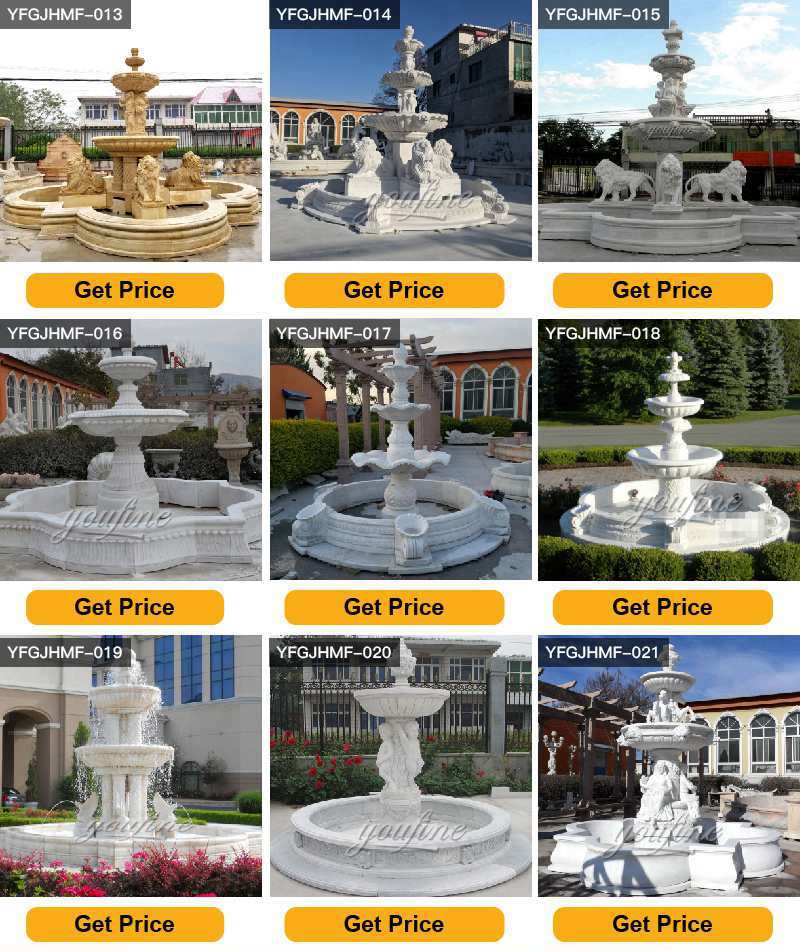 How to contact you for prices?
You could call us directly or add whatsapp:
+86-13938480725/+86-17772520029
You could leave us a message telling me what you like, or send us an email:
info@you-fine.com/sales@you-fine.com