Bronze Hippo Bust Details:
This is an interesting bronze large hippo statue that could be used to decorate many places like private gardens, public parks, theme parks and etc. It looks like the hippo is climbing out from a large whole and could attract much attention of the passersby. Top-level bronze casting masters use the traditional lost wax method to cast this statue and each detail are fine-cast and perfect. Such a lovely bronze statue must be a wonderful decoration, please do not miss it.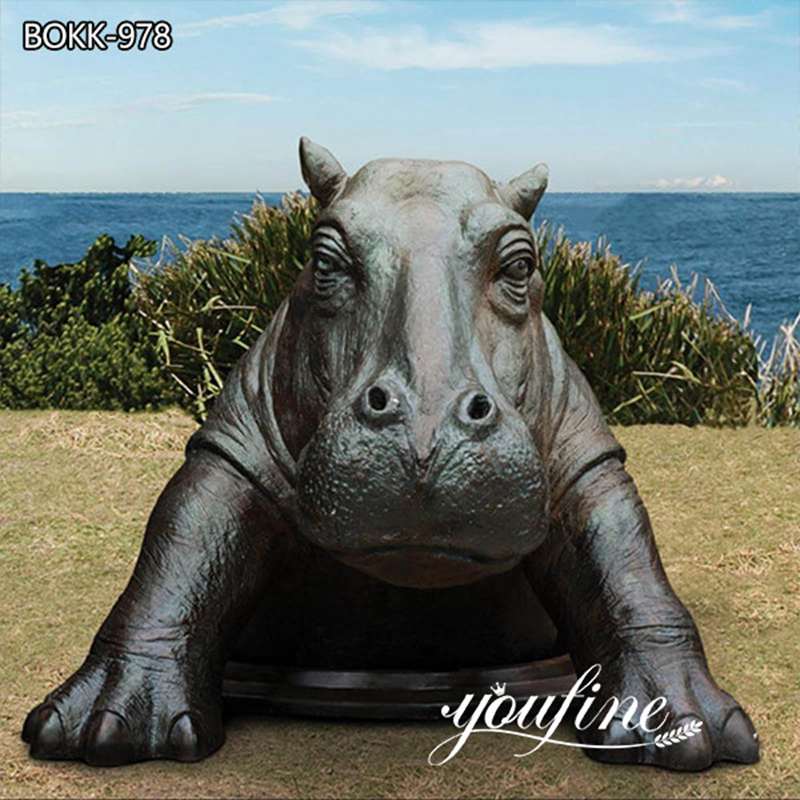 Making Lifelike Clay Models:
An important step of sculpture manufacture is to make a 1:1 clay model for the targeted statue. The clay model are close to the final effect of finished statues, and it is the reference to later bronze casting process. All of models would be carved by masters of a specialized team and the details are perfect. In the YouFine factory, we have make clay models for many existing designs, and those lifelike model could show you the final effects of our products directly.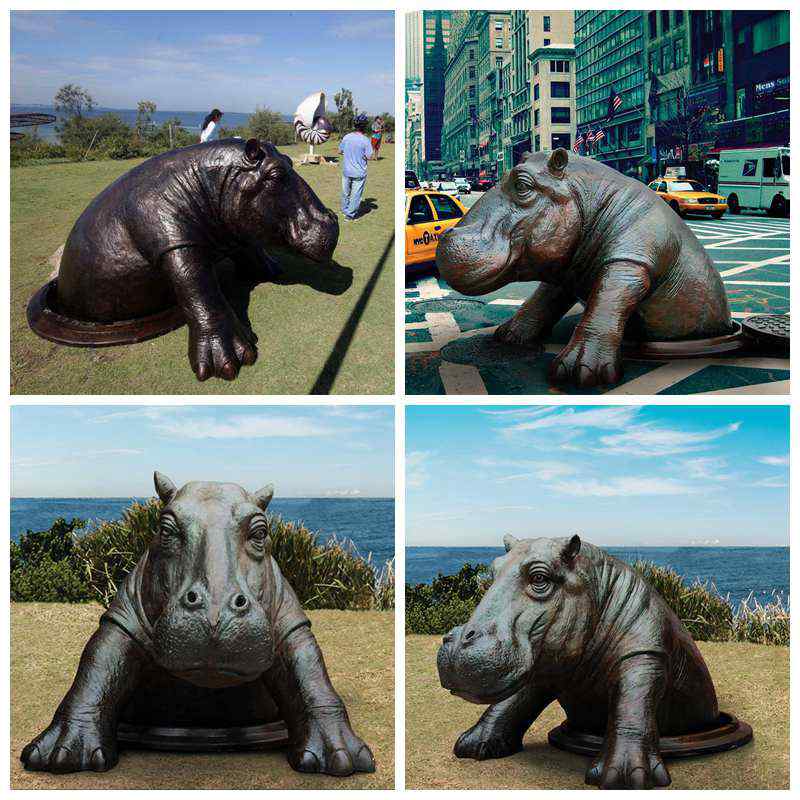 More Animal Statues for Sale:
The bronze hippo statues are just a branch of our large
product structure
and you could also find out extra impressive
bronze statues
of
other animals
. The most common designs are bronze horse statues, bronze lion statues, bronze bull statues and bronze deer statues. There are also some unusual designs about large elephant statues, tiger statue, giraffe statues and etc. Each category has various designs that could cater to different needs.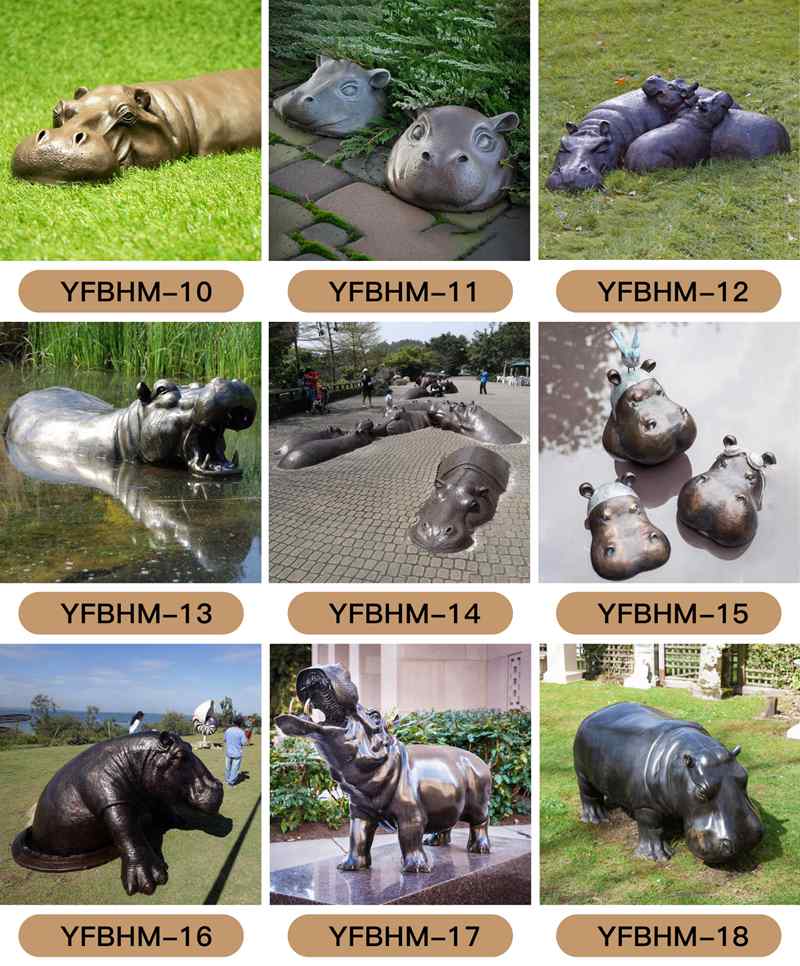 Installing Support:
It might be a difficult task to install these bronze statues if you have never install sculptures before. In the YouFine factory it is no a big deal. Professional installing videos would be shared with you for free after you receive sculptures you ordered. These videos are made by a group of professional installing experts and are easily to understand. If there are also problems you could not solve, our installing experts would provide you professional guide online.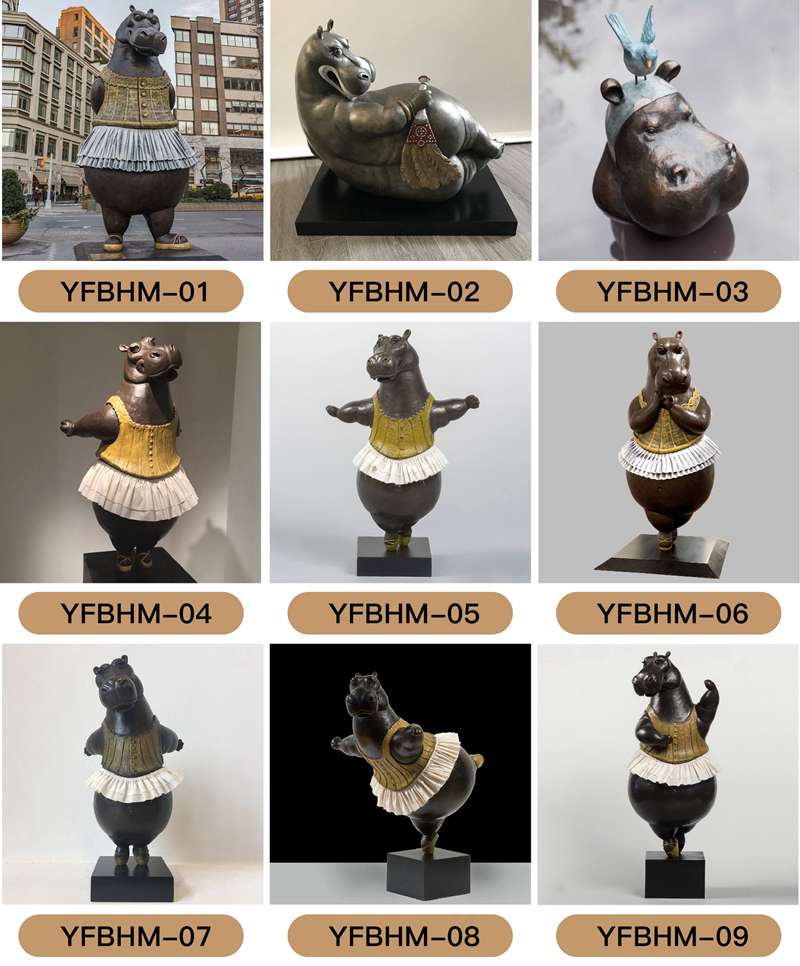 Real Feedback from YouFine's American Client