Marble Trevi Fountain Details:
The large marble trevi fountain is one of the most famous water fountain designs in the whole world and is favored by many people. The original design is so large that could not be used to decorate private gardens. The YouFine factory uses high-quality marble material to carve a smaller one based on the original artwork. No matter figures, winged horses, or tiny decorations, each part of the fountain is purely carved by professional masters. And the final effect is stunning.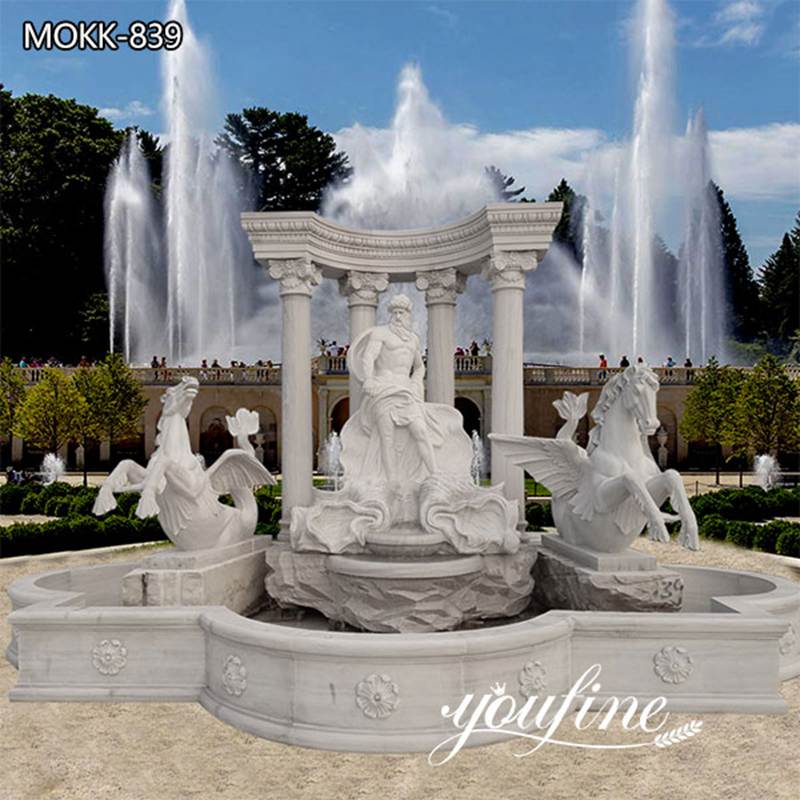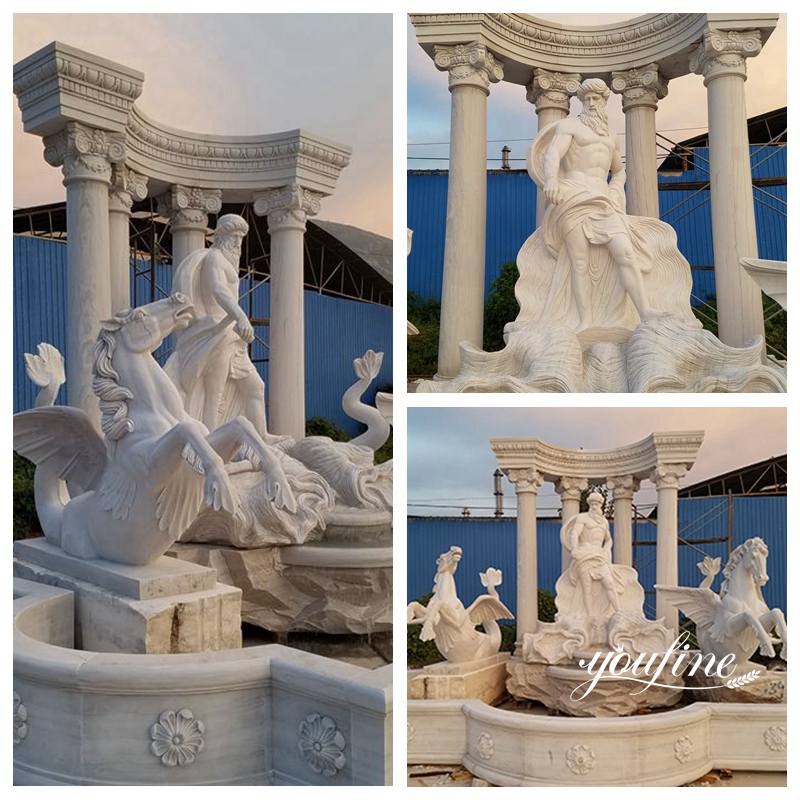 Top-level Design Teams:
Since there are some many customers of us consult the factory this trevi fountain, professional designer of YouFine decided to create a smaller one that could satisfy our customers' need. The design drawings are the basis of sculpture manufacturing, our designers took several days to make research about the original design. Finally, our professional design team finish the design of this smaller trevi fountain and the final effect is stunning.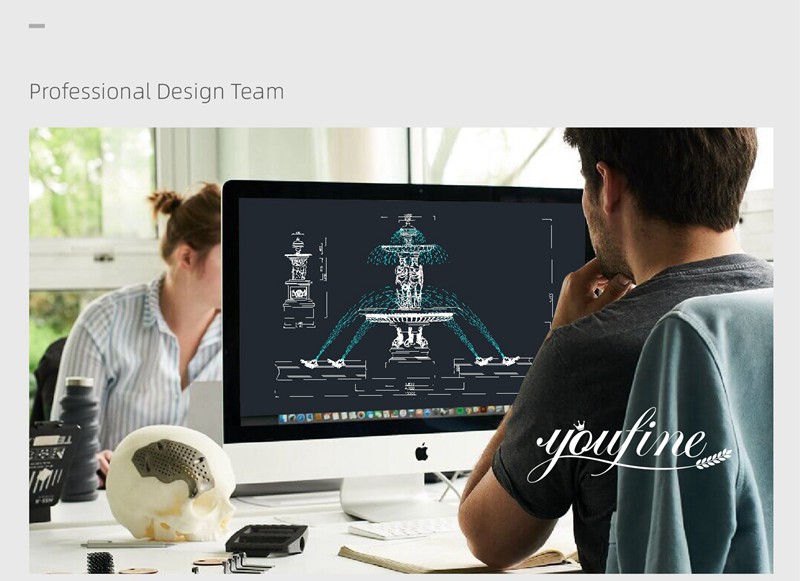 Why Buy Trevi Fountain:
If you own a large private garden and want to make your garden be stunning and special, you should buy this trevi fountain to decorate your garden. Such a beautiful could not only make your garden unusual but also fresh the air of your garden because the flowed water could reduce the dust in the air. Besides, the raw material of the fountain is A-grade natural marble and all the details are purely hand-carved. The raw material and hand-carved details make this fountain as valuable as an artwork.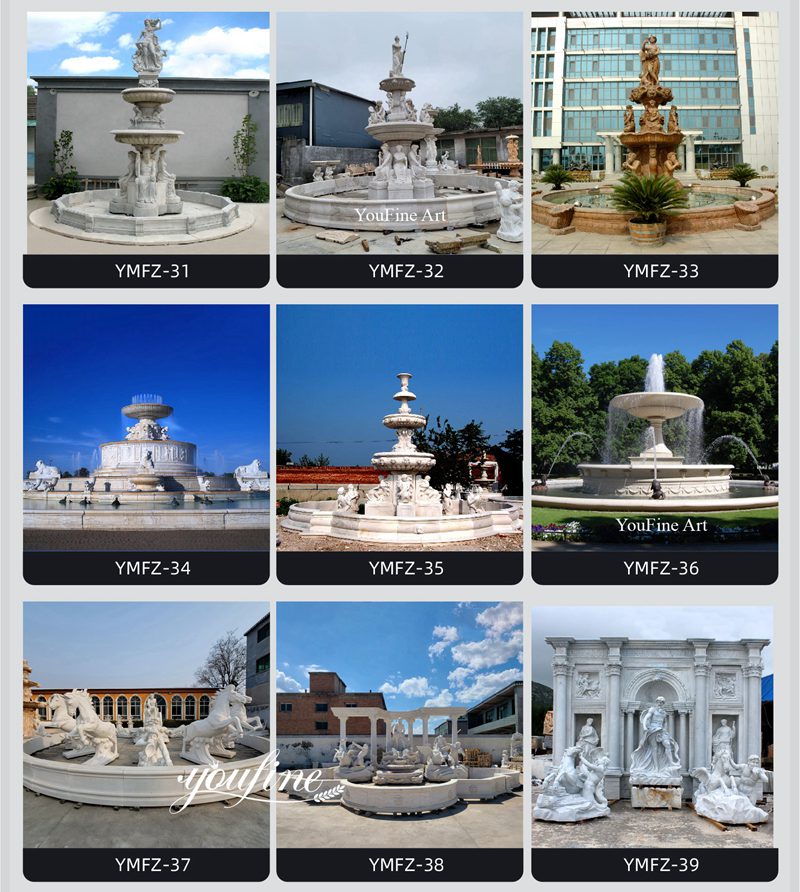 Real Feedback from Customers:
The most powerful evidence to symbolize our capability must be the real feedback from our customers. Because of the high-quality and beautiful details of our statues, our customers always say that this trive fountain is the most amazing fountain they have ever seen. And our customers can not wait to share the pictures of fountains in their private garden with the factory. All of these fountains gain feedback comes from customers from different countries and regions. The pictures of this fountain in different gardens all have amazing effects.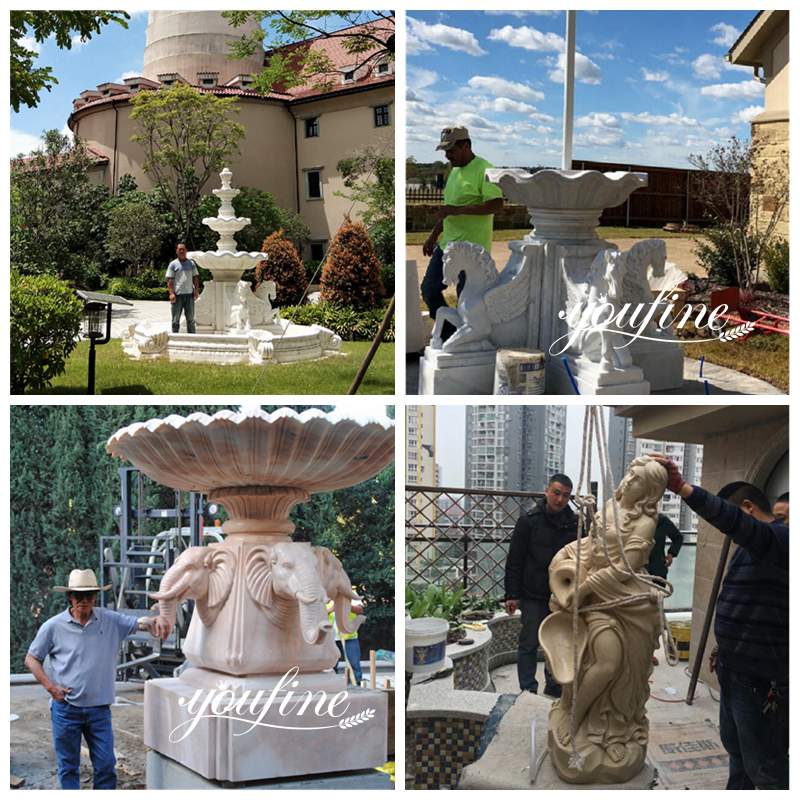 If you like this design, please contact us immediately and do not miss this amazing artwork.If you want to know more
marble fountains,
please ask us for the catalogue.