About Marble Flower Pot :
This marble flower pot involves a square marble base and a round marble pot. The exterior of the pot has consummate and facile lines and the succinct design looks like a blooming flower. There is not much extra decoration on the surface of this statue, but the succinct makes the pot suit to a lot of applying situations.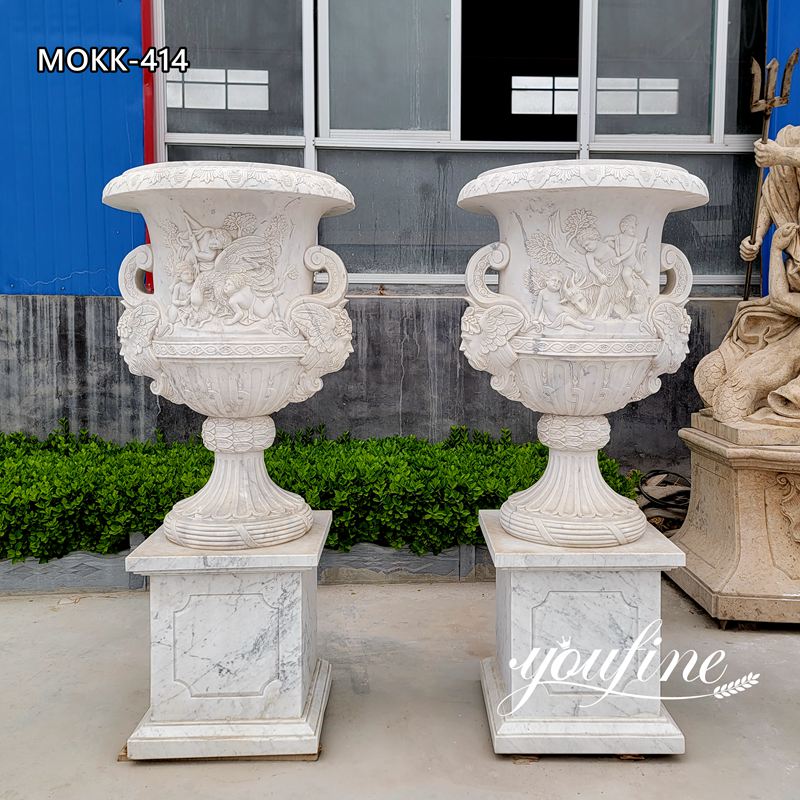 Value of Marble Flower Pot:  
These outdoor
carved flower pots
have both decorative and applying functions. Firstly, the most direct function is to grow flowers or plants in the pot. If customers tend to regard this pot as a container of plants, the YouFine would provide drill hole service. Secondly, this fireplace must be a great decoration for customers' houses, because of the succinct design.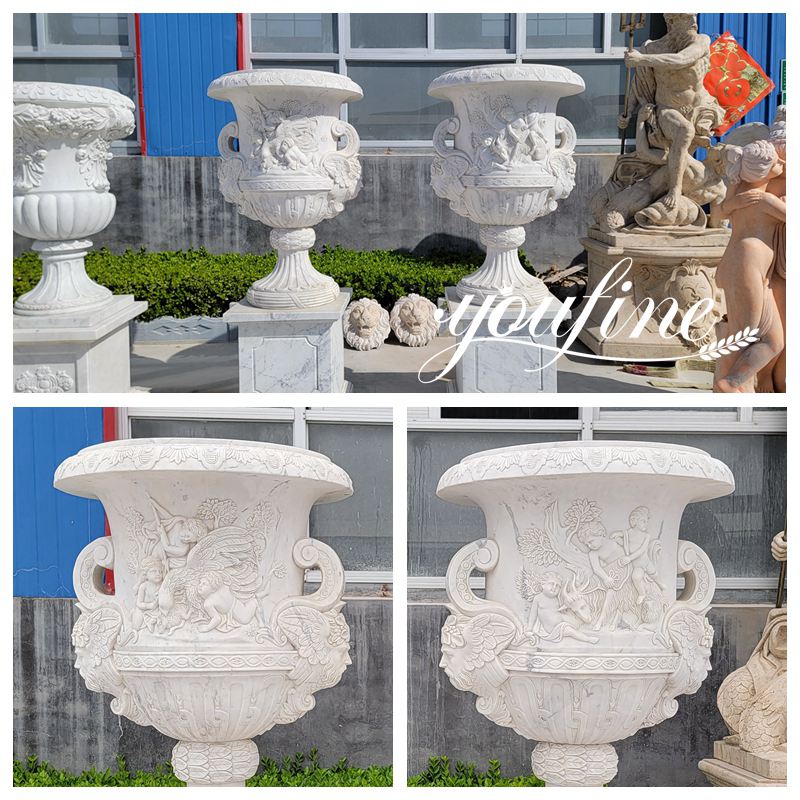 Choose the Proper Raw Material:
The raw material is important to the result of this marble planter. Thus, for a wonderful sculpture, choose the proper material for it is a decisive part of the sculpture manufacture. This flower pot is made of natural marble and is more hard and durable than that of artificial material. And all the raw material comes from reliable marble suppliers.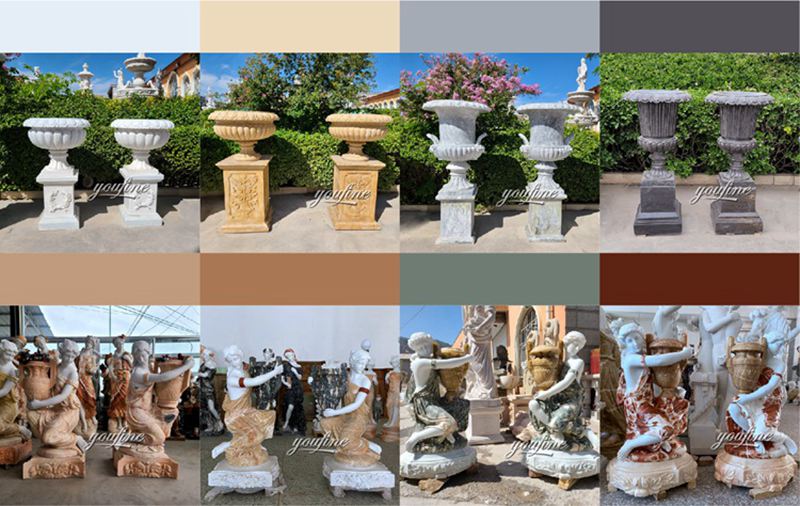 Professional Artisans to Carve:
Professional carving masters are the guarantee of high quality. This pair of outdoor planters have a lot of detailed design on the base and only experienced carving masters could finish those details well. Besides, our artisans not only focus on the existing technology but also continue to improve their carving skills. In this way, they could make sure the quality of the statue and make more exquisite and fine artworks for customers.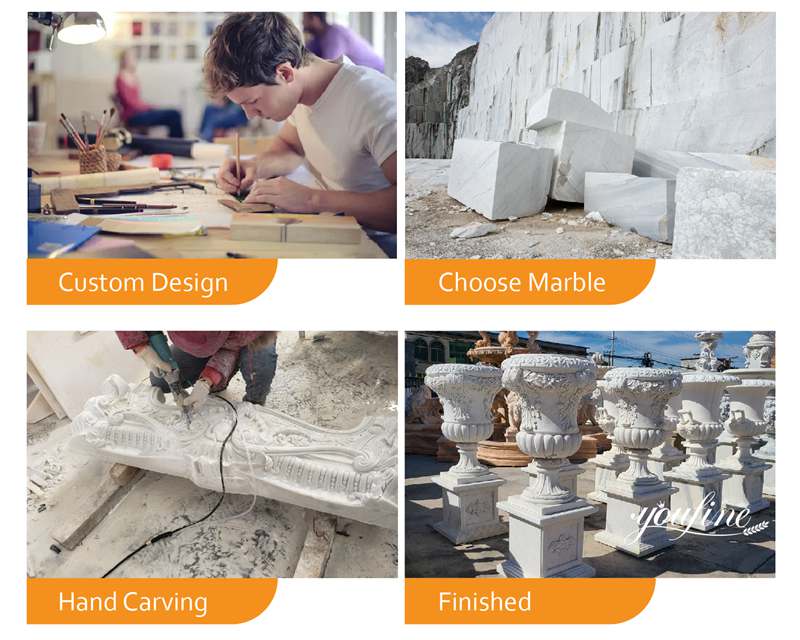 Find Out More Options:
The YouFine factory is expert at marble statue manufacture and export. Customers could find out all sorts of statues on the website. There are a series of flower pots of different sizes, raw materials, colors and styles. Or customers could customize a unique sculpture. There is an experienced team that could help customers realize their unique design.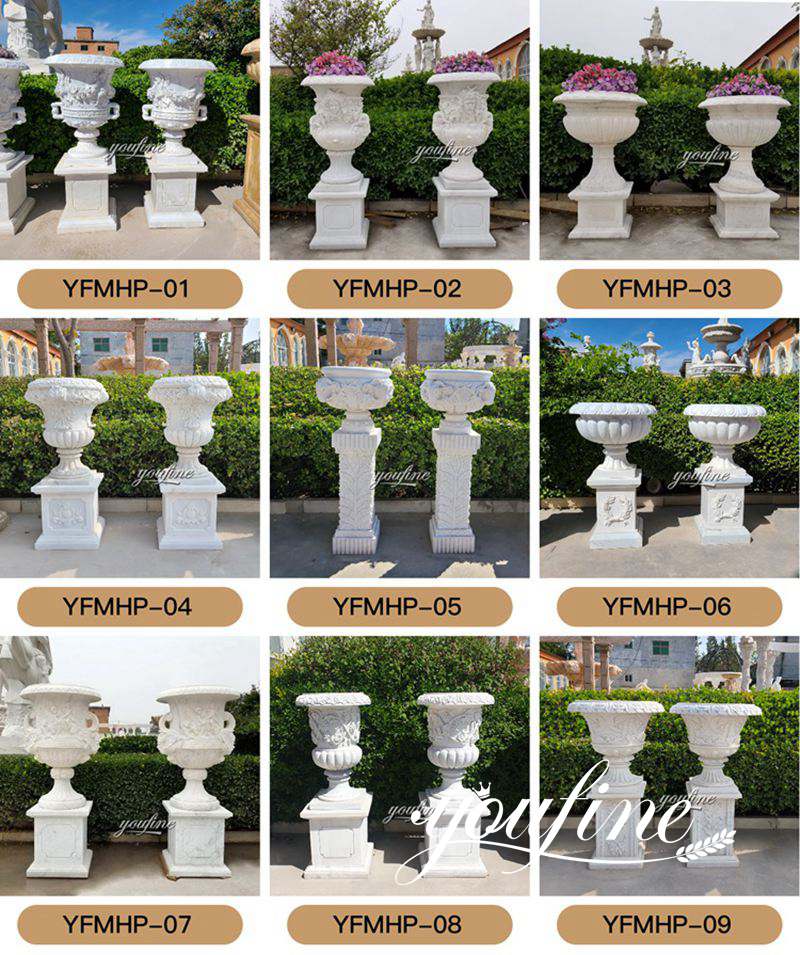 If you have interest in this marble flower pot, please contact us and know more details about it.