Outdoor marble planter has always been the first choice for people to decorate the garden. The luster of marble and exquisite relief design could bring eternal beauty to the garden at home. YouFine's artists carved the front of this pair of classical style garden marble flower pots into the faces of men and women with their exquisite carving techniques. The bold design is deeply loved by people.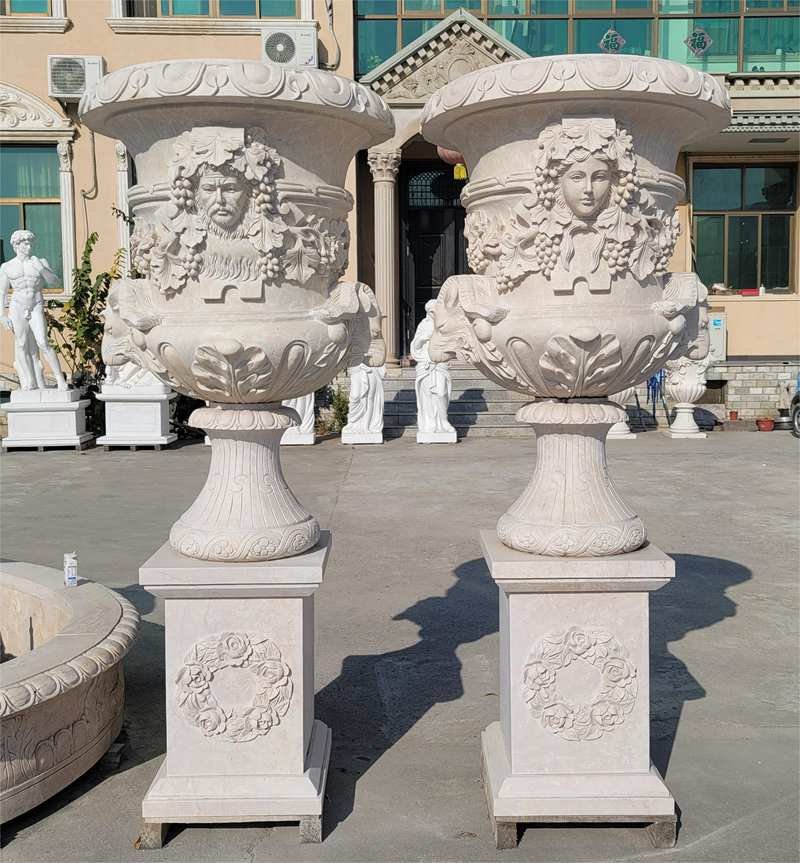 Proven Carving Technique
Many of YouFine's outdoor marble planters have exquisite relief designs, which really test the artist's carving skills. Each of YouFine's artists has an average of more than 20 years of carving experience, and they have shown interest in carving art since teenager, so they are full of passion in the carving process.
Many customers from different countries have visited YouFine's factory. When they observe our marble flower pots closely, they would be shocked by the artist's superb carving skills.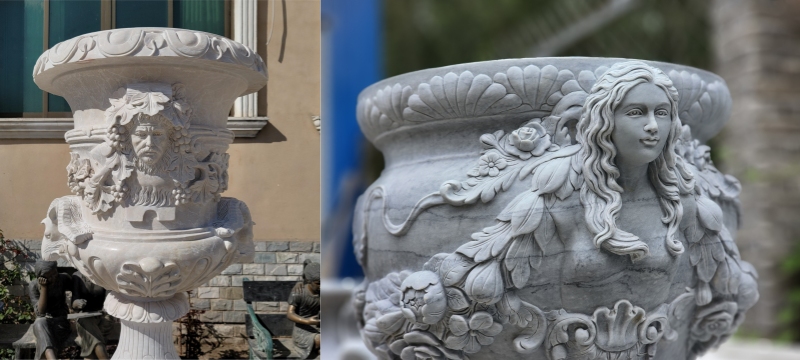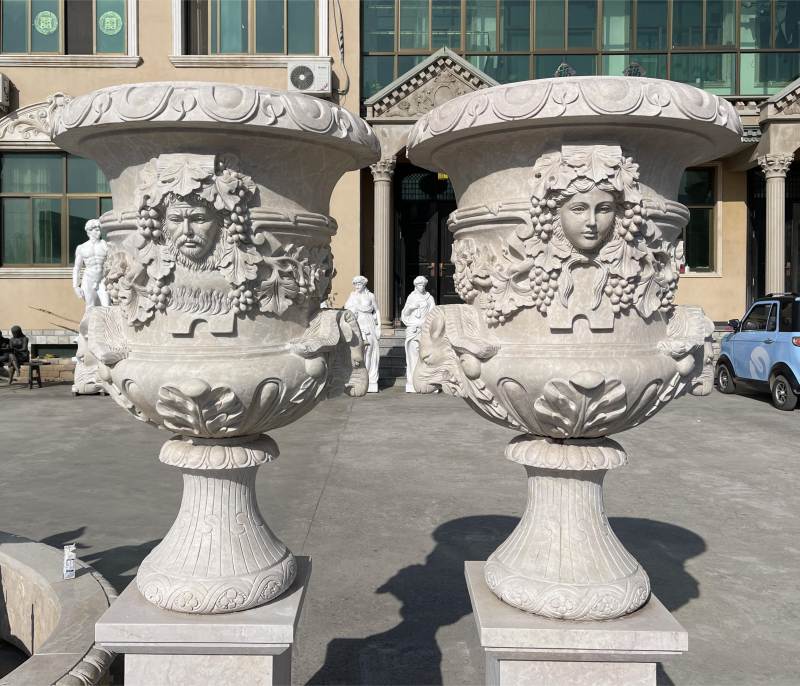 High-quality Natural Marble
In order to provide customers with high-quality outdoor marble planters, YouFine chooses grade-A natural marble. The nature of marble is very suitable for carving detailed lines, so YouFine's artists are able to carve detailed figures and flower vine reliefs.
Marble is an extremely durable material and therefore a very cost-effective garden decoration. In addition, as a non-renewable resource, marble would gradually increase in value.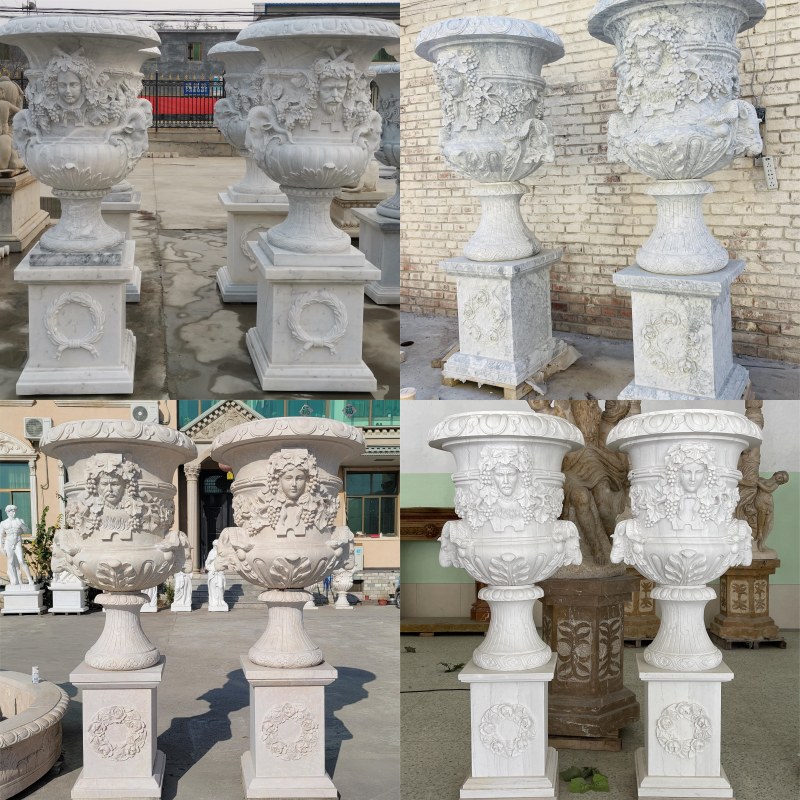 A Large Number of Stock for Client to Choose
YouFine has our own factory, and there are a large number of marble flower pots in stock for you to choose from, which could save your precious time.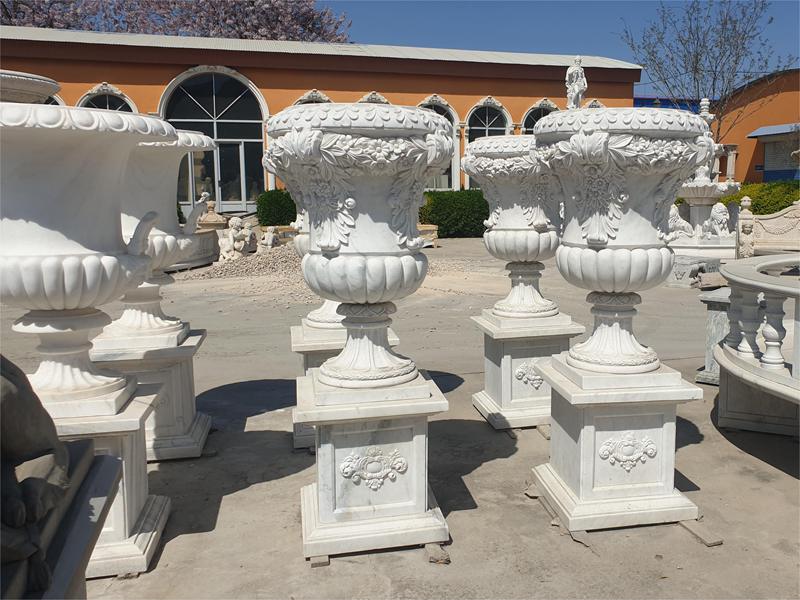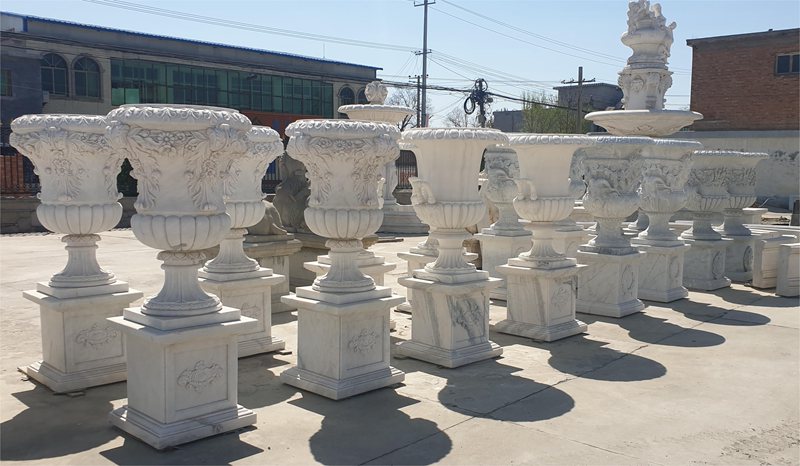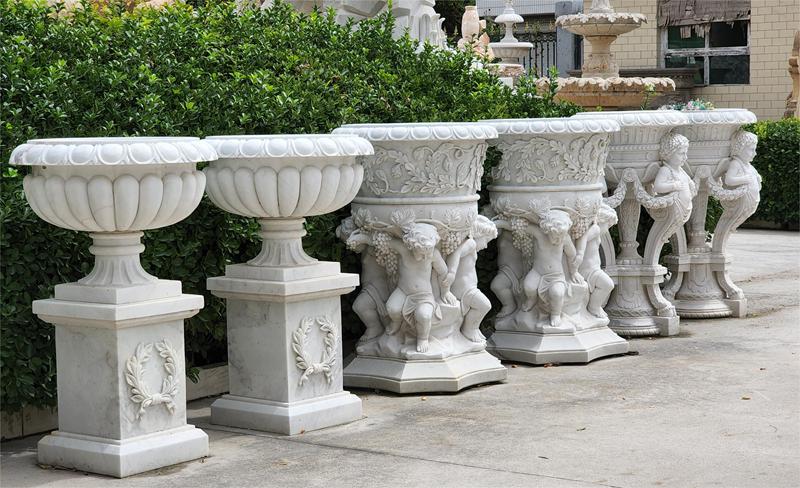 If you want to know more about YouFine's garden marble flower pots, please feel free to contact us. YouFine professionals would provide you with catalog and price information, and provide you with exclusive customized services.