Rolling Ball Sphere Fountain Features:
A marble rolling ball water fountain to add more fun to the garden and interior. This is a marble ball fountain with a difference. it is made of high-quality granite, which would make it very hard and hard-wearing, the best choice for a water rolling ball fountain.
More notably, the surface of the rolling ball is cleverly composed of a map of the world, which looks like a globe. This is thanks to the design and expertise of the YouFine carving artist.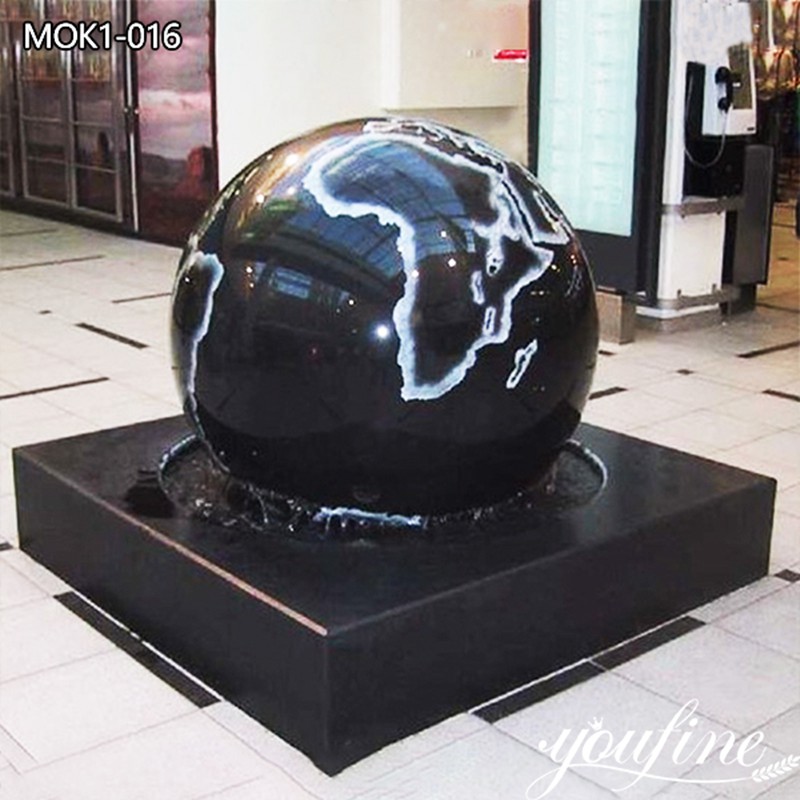 Source of the Water Ball Fountain:
This small rolling ball water fountain is usually placed in the home, not only to add natural beauty but also to regulate the humidity of the indoor air.
In addition, in public places to place feng shui ball fountains could create a good decorative effect, such as villas, hotels, and shopping malls. It could add momentum, and the constant rolling of the marble sphere brings a constant flow of water, also heralding the rolling of wealth.
More, from the feng shui ball fountain shape, the sphere itself represents a kind of perfection, which is also the common pursuit of people's goals.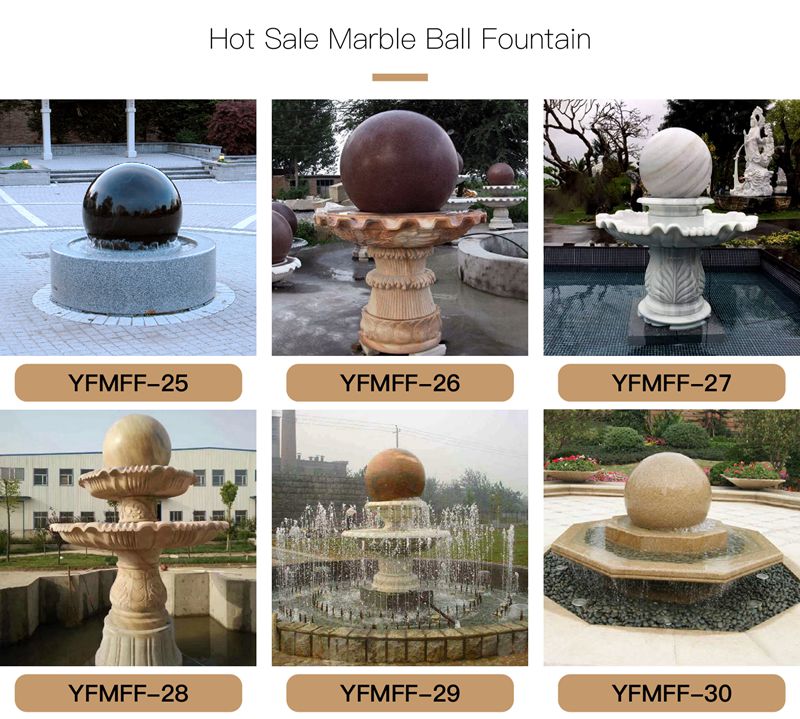 Operation Principle of Floating Sphere Water Feature:
Many customers are curious about how this
marble fountain
works, then I would take you to solve this question.
One of the most important things is that the marble sphere must be sufficiently polished and polished to reduce the friction of the surface. Only then could ensure that the heavy marble ball free rotation.
Next, the fountain's sump is filled with water and pumped upward to bring power to the rolling of the sphere above. The combination of the two contributes to the dynamic effect of the rolling ball fountain.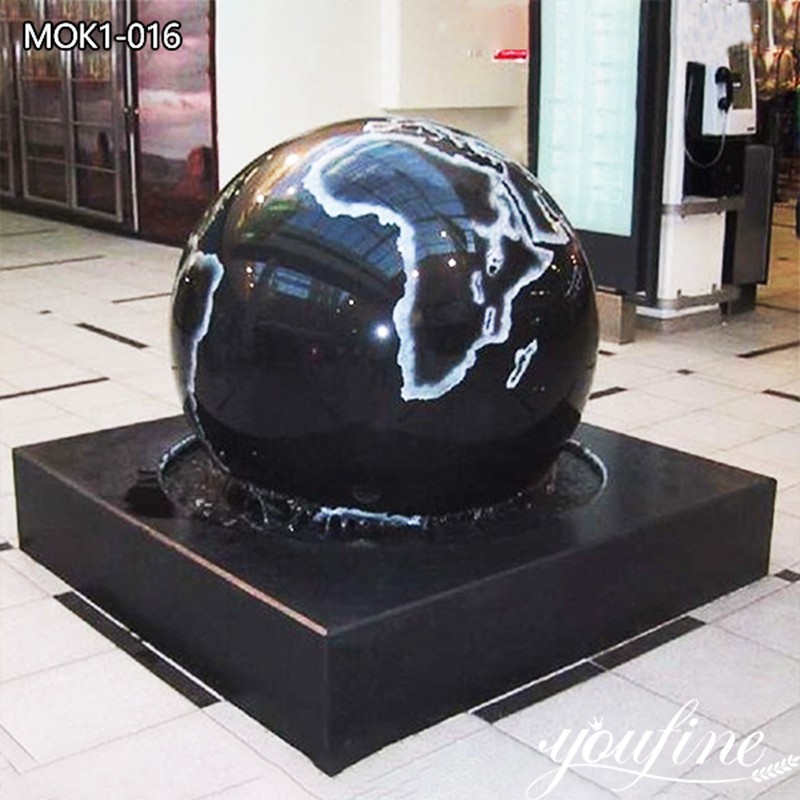 Professional Customized Service:
Our hand-carved marble fountain supports full customization service. Including the style of carving, fountain shape, size, material, color, base, etc.
YouFine uses natural marble materials of the highest quality and natural veins, so each piece is unique. In addition, our artists could design different shapes for you.
Our carved marble fountains are hard-wearing and suitable for many scenes. We believe there is always one that matches your imagination.
This rolling ball water fountain made of polished gray marble is one of the hottest-selling models this year. If your room or garden needs dynamic decoration, do not miss it.