This large marble planter is carved by YouFine's artist from Grade A natural marble with exquisite relief design. The upper end of the white marble flower pots resembles a blooming petunia, which could bring endless vitality to the garden. Placing several classic hand-carved marble flower pots in the garden of one's own home would make people feel that they have come to the back garden of ancient nobles.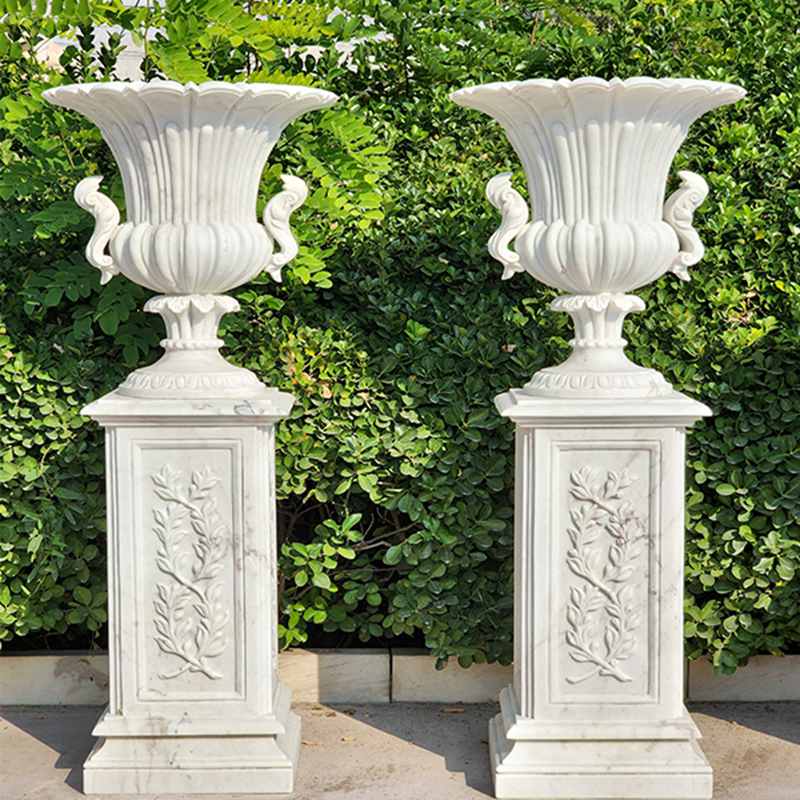 Excellent Garden Decoration
A garden is a place of relaxation and joy, so it requires careful design. Several large marble planters are an excellent choice in the garden. They could not only be used to plant flowers, but most importantly, they could enhance the atmosphere of the whole garden and bring exquisite beauty to the garden.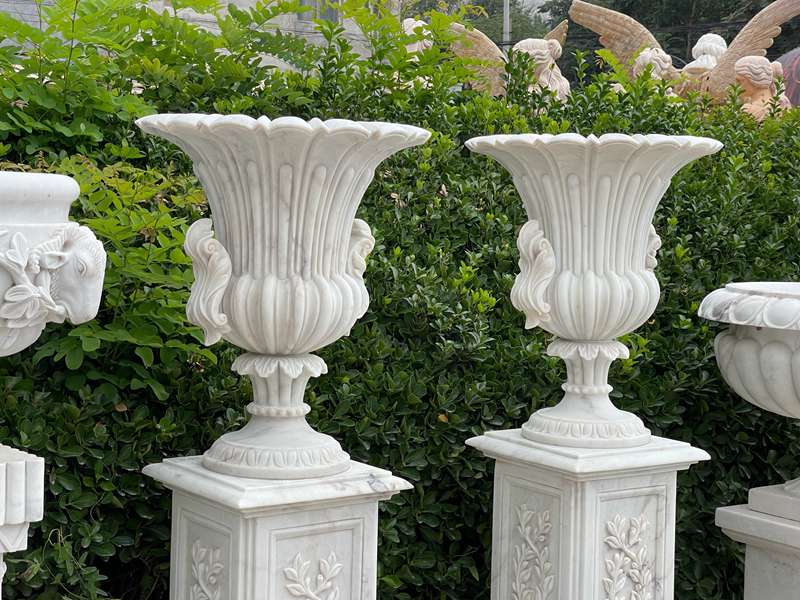 Professional Carving Technique
The artists YouFine cooperates with have more than 20 years of experience, so the large marble planter they carved has received recognition and praise from many customers. Whether it is flower vine relief or human face relief, the artist could perfectly carve a marble planter for garden.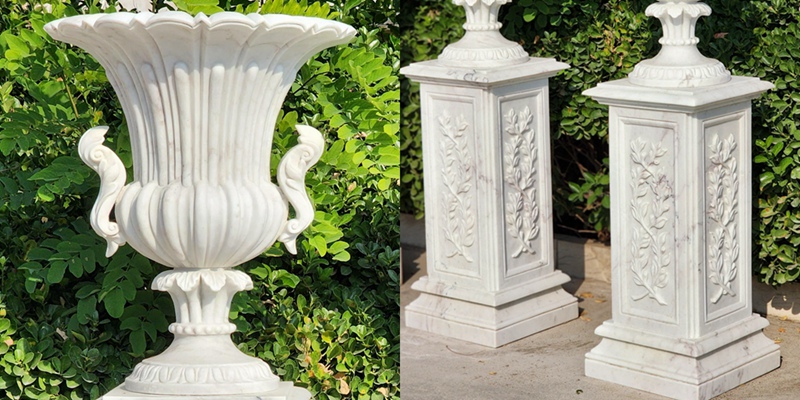 Customized Service
YouFine could provide you with a variety of hand carved marble planters in different styles, including simple flower pots, animal relief flower pots, human figure relief flower pots, female statue flower pots, peacock flower pots and children flower pots, etc.
Most importantly, you could also put forward your needs, and YouFine's artists could provide you with customized services. For example, a customer from the United States wanted to carve his bust statue on the front of the flowerpot, and YouFine's skilled artists met his needs.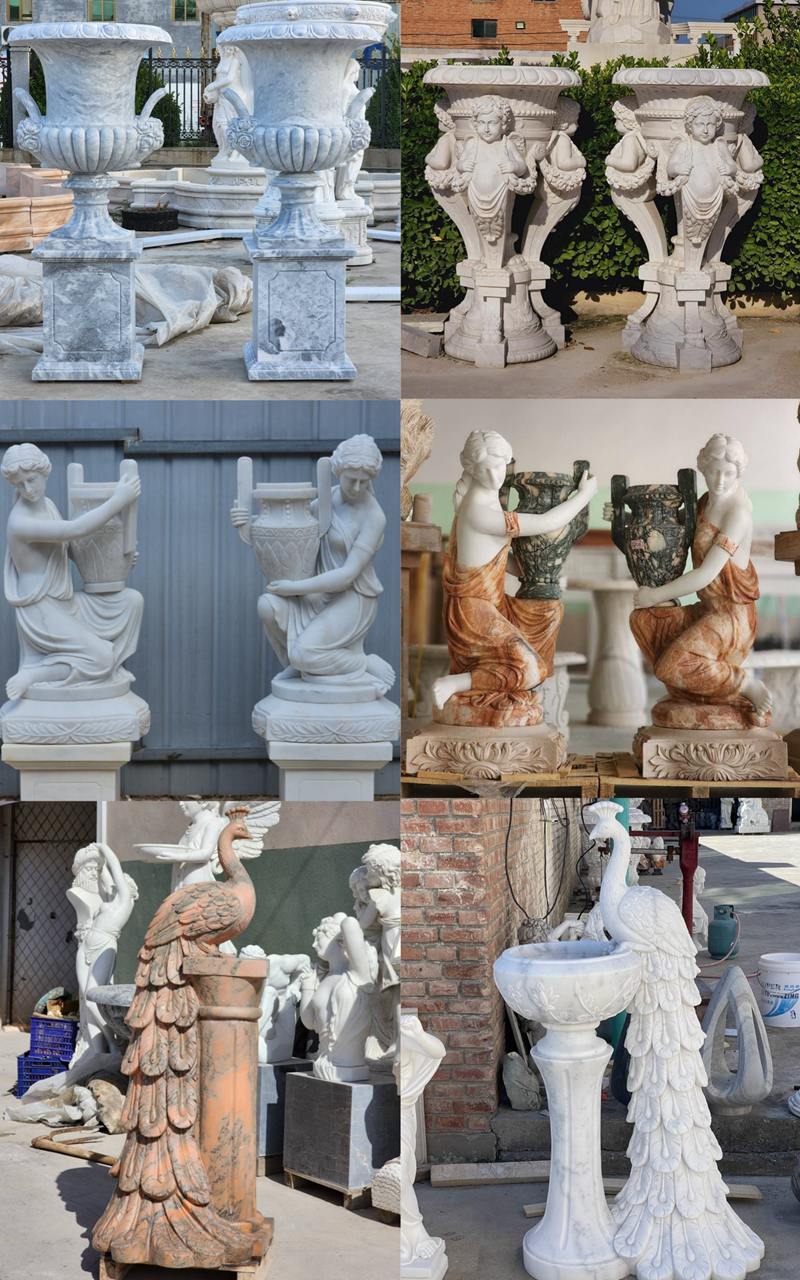 Lots of Stock
YouFine has a large quantity of large marble planter in stock, which is suitable for customers who don't want to wait too long.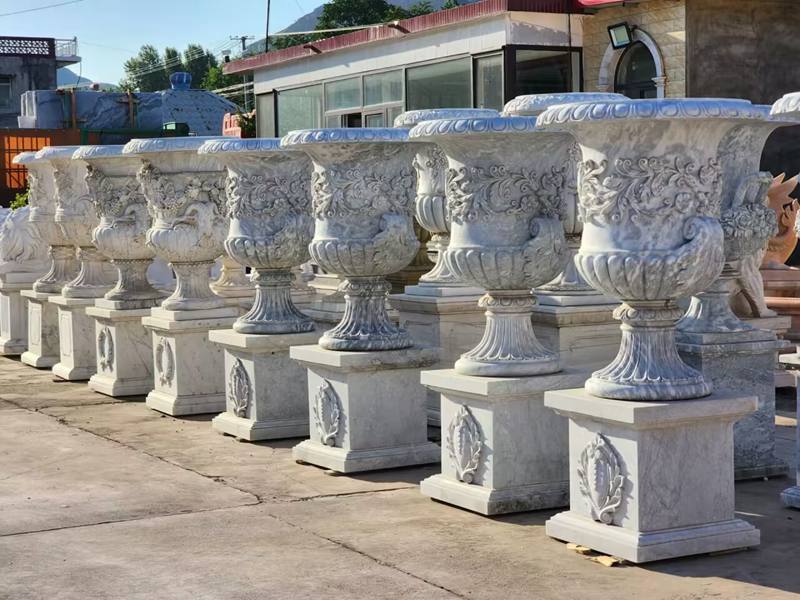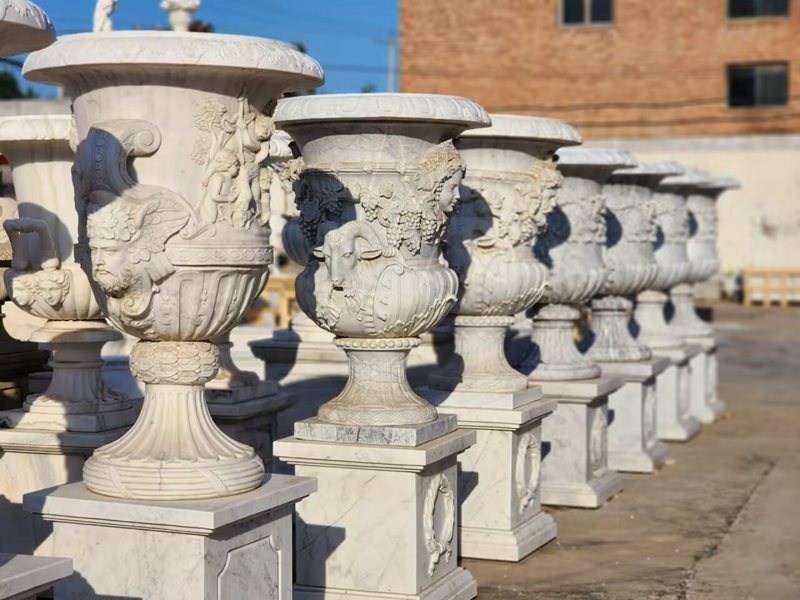 If you are interested in large marble planter, please leave your contact information below, YouFine professionals would contact you as soon as possible and provide 1-to-1 service.