Horse Head Bust Details:
The outlook of this marble horse head bust looks like a horse head woodcarving. It keeps the outlook and characteristics of woodcarving but overcomes the drawback of the wooden material. The statue shows a towering horse head. If customers scan this statue, they could clearly see the muscle on the facial area. And the flashing horsehair makes the statue spirited and splendid. There is no denying that this statue would make everyone that meets it full of energy.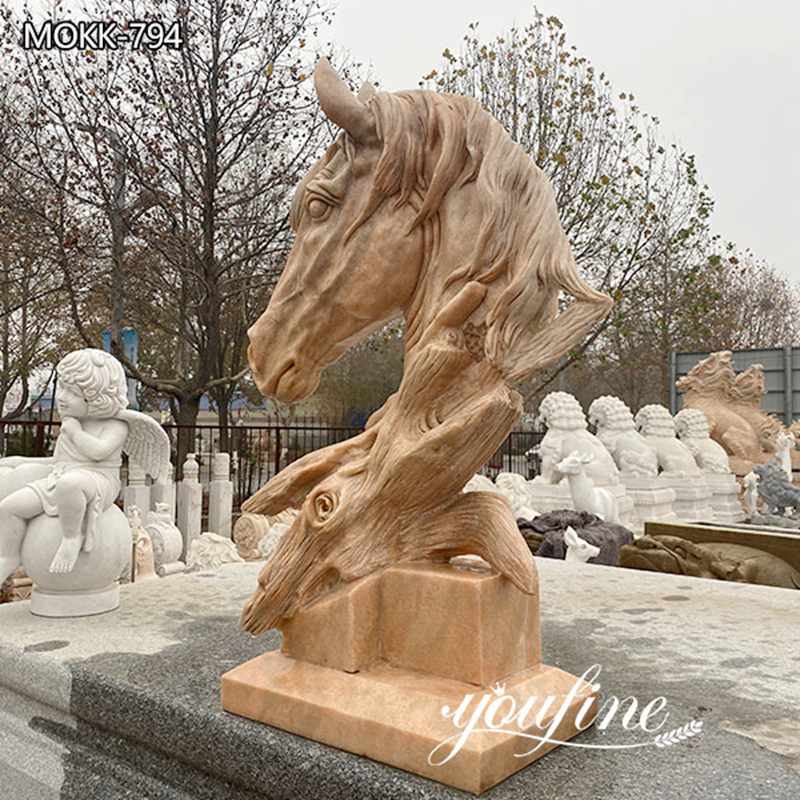 Marble Horse Head Statue Material:
The marble horse head statue is different from sculptures made of wood. The marble material is more durable than wooden material. In the same condition, there is no denying that marble statues could last longer than wooden statues and could be applied at outdoor places for a long period of time. If customers are fond of woodcarving statues but worried about the duration of wood, this marble horse head must be an excellent replacement.
Quality Control:
One principle in the YouFine factory is to provide high-quality and well-designed sculptures to every customer. In order to improve the quality of products and the result of finished products, YouFine's professional quality control department took several years to find the proper raw materials for different statues. And several top raw material suppliers have been selected to make sure the quality of every product.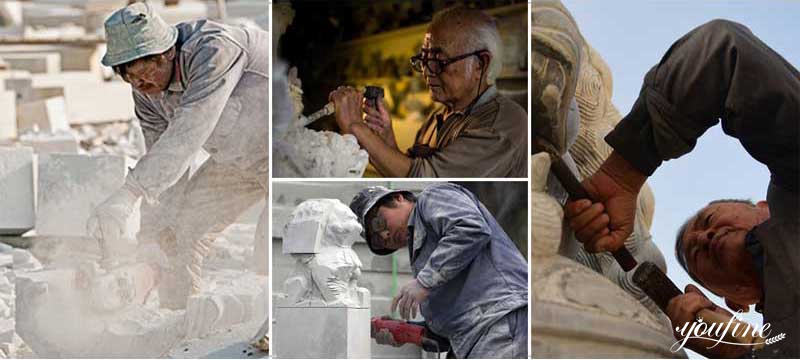 Our Factory:
YouFine is one of the famous statue manufacturers and enjoys a good reputation among the customers. The sculptures sold on our website have been sold to several countries like British, Sweden, and America, and always get positive feedback from customers. There are a group of talented designers and professional carving masters service for our sculptures. All the masters here have related carving experience of more than 30 years and every marble statue we sold has been finished by 100% hand carving. For customers, choose the products of YouFine is equal to choose the high quality and good taste.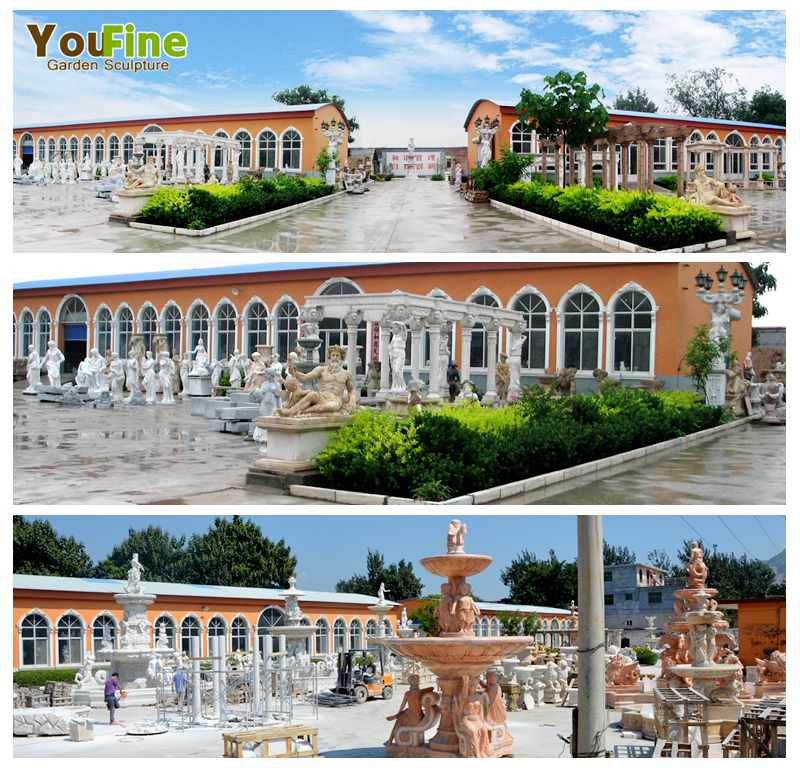 Do not have second thoughts, contact us immediately and learn more about this marble horse head statue.