The sculpture of the goddess of victory is the original work of a famous masterpiece that survived during the Hellenistic period and is regarded as a rare treasure. The author has no research. Also known as "Samothes Nai Ji". Now preserved in the French national art treasure house – "Louvre", is one of the three treasures of the town palace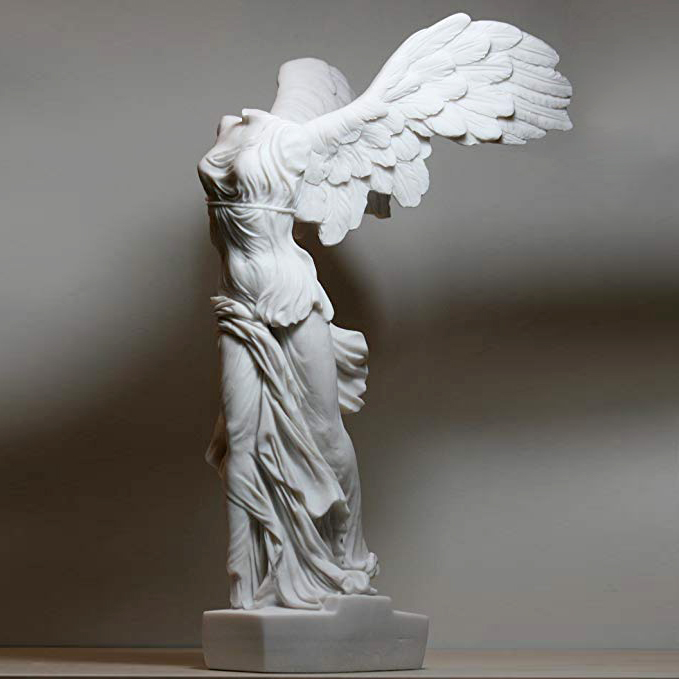 Naiji is the goddess of victory in Greek mythology. It is said that she helped the gods of Olympus to defeat the Titans and bring victory to people. In Western art, he often has wings, carrying olive branches, laurel branches, and holding a harp to sing poems.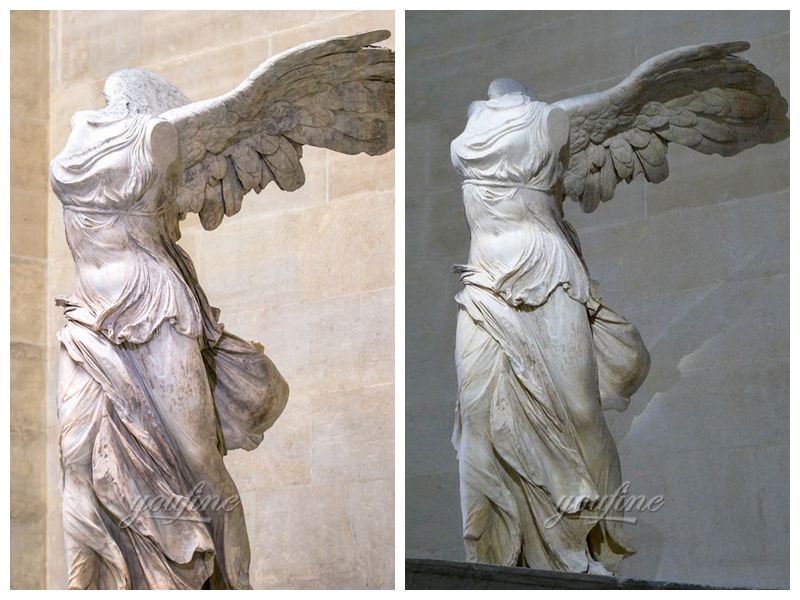 Perfect and Vivid Sculpture
The White Marble Victory Goddess Sculpture is perfect and vivid, and the carving skills are superb. The statue has been transformed into secularization, drama and image personality, and is characterized by the power of human psychology and passion. There are many choices to use this statue of Victory as one of your own collections.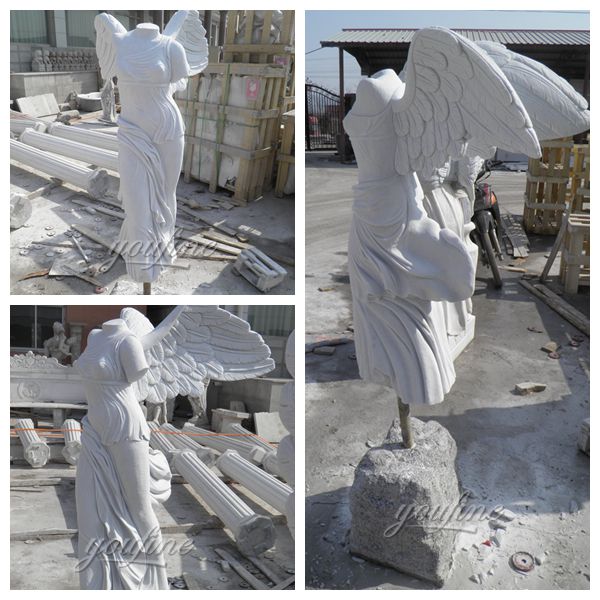 High-quality White Marble
Our White Marble Victory Goddess Sculpture chooses the use of high-quality white marble, the color is very beautiful and noble. And natural stone has many advantages that other materials can't reach, whether it is indoors or outdoors, it could maintain the quality for a long time.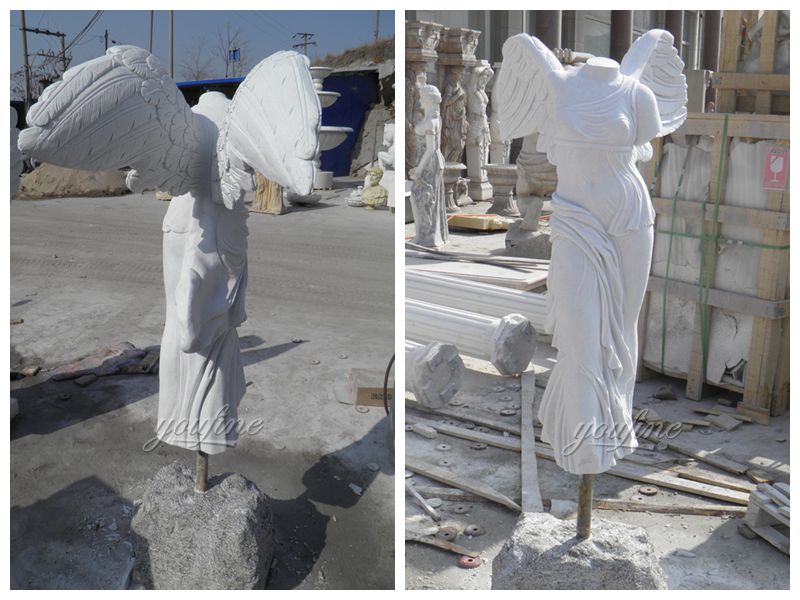 Support Multiple Payment Methods
We support multiple payment methods and ship them worldwide. The factory will choose the packaging method and logistics method according to the size of the sculpture. We usually wrap it in soft cotton and then wrap it in a wooden crates, which is very safe and secure.
Accept Customized Service
All products on our website support customization. Of course, if you want to wait for this White Marble Victory Goddess Sculpture goddess sculpture, you could also choose our stock products, and they will ship quickly.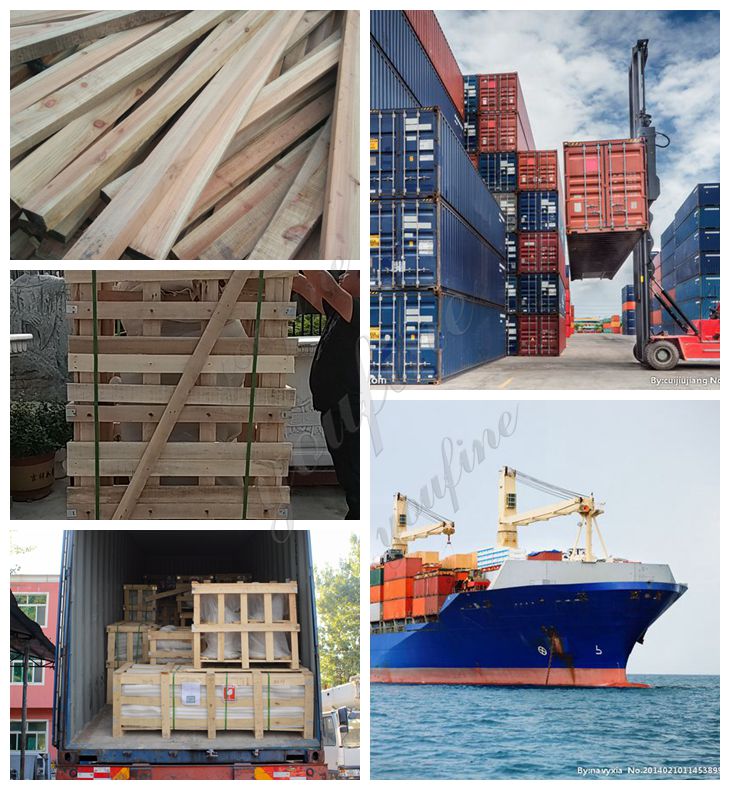 We still have a lot of stock products to choose from, please contact us for a quote.