The Kiss of Death Statue
is a marble sculpture in the Poblenou Cemetery in Barcelona. It depicts death in the form of a winged skeleton. An angel skull placed a kiss on the forehead of a young man. Excellent artists of YouFine have reproduced its charm with their decades of carving experience and skilled carving skills.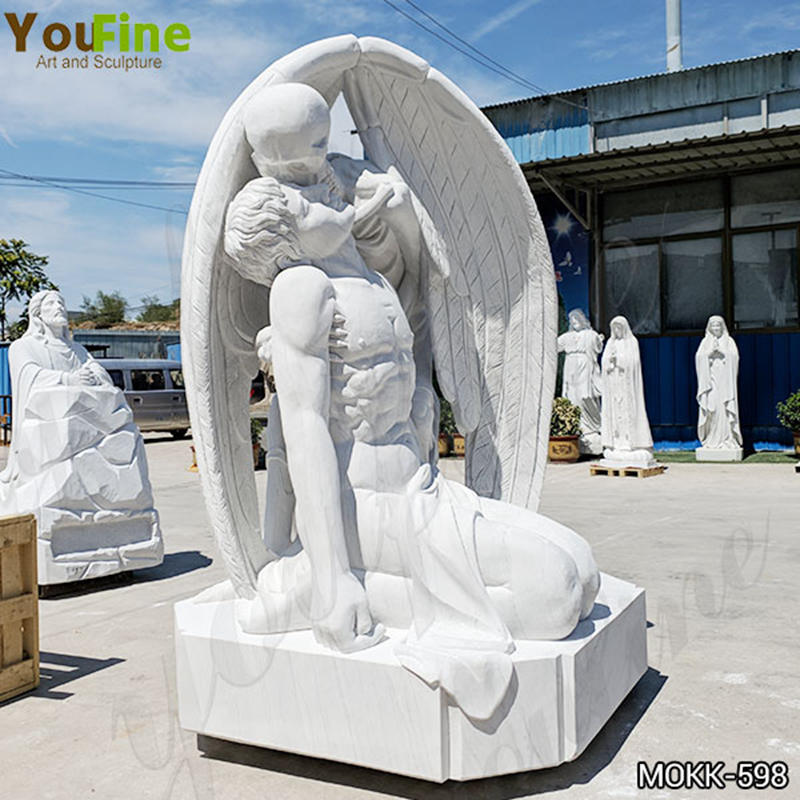 Inscribed on the base of this tomb sculpture is a verse from the Catalan poet Jacinto Vidague: "So was his young heart extinguished. The blood in his veins became cold. All power was lost. Faith is praised for his embrace of death. Amen." It seems that people could feel the dreary atmosphere of that time through these verses.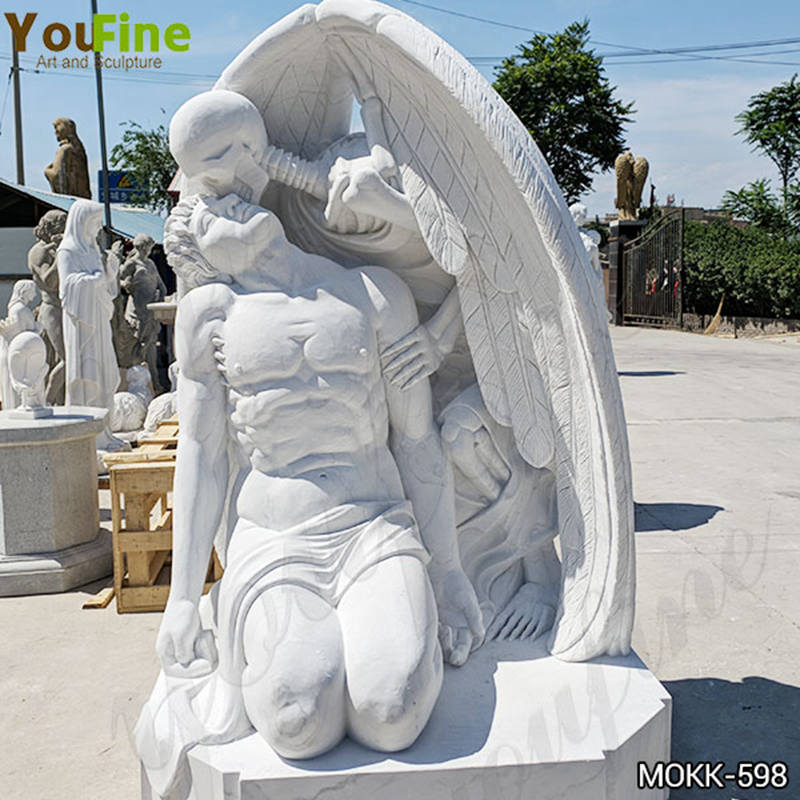 High-Quality Guarantee:
YouFine always pays attention to the quality of sculpture. Our marble kiss of death statue is made of A grade natural marble. Each marble block is unique. And natural marble is easy to carve, which would make the statue characters more vivid and realistic.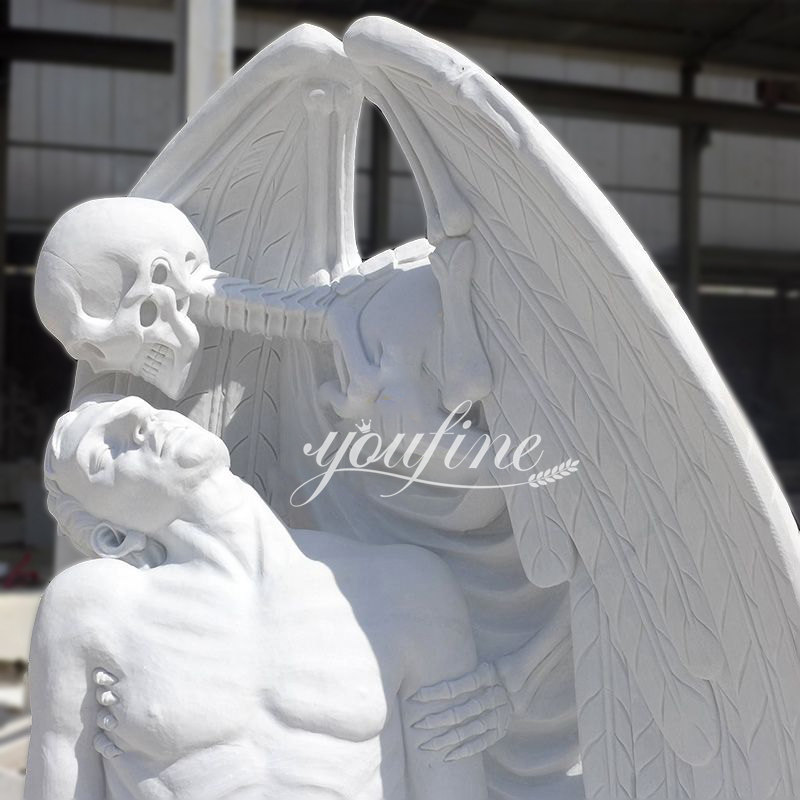 In addition to the raw materials, the details of our statues are also exquisite. The wings behind the skeleton man are obviously static, but we could feel its great power. So, simply by this sculptures, you're automatically brought into that scene.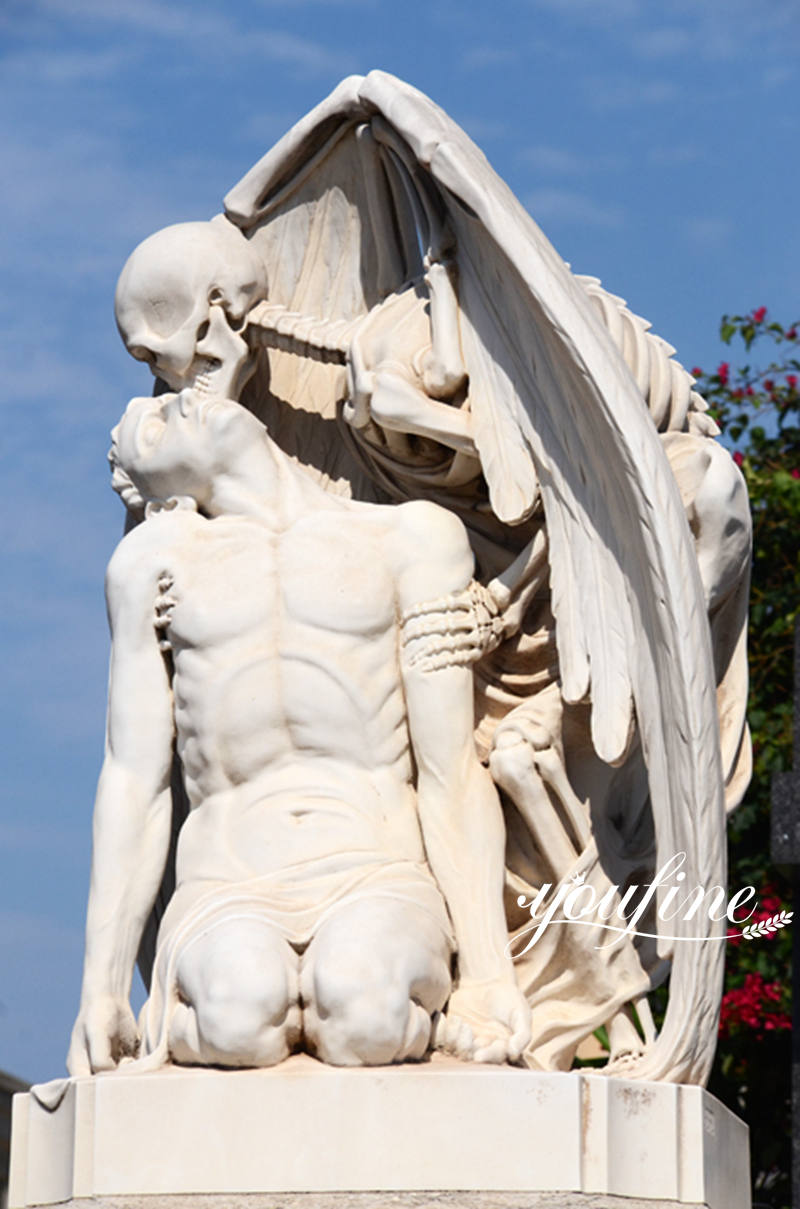 Why Choose YouFine?
In addition to guaranteeing the quality of
marble statues
, YouFine would also guarantee the rights and interests of customers. We would buy full insurance for every marble Kiss of Death statue. Don't worry if the statue gets damaged in transit. An insurance company would pay for your losses.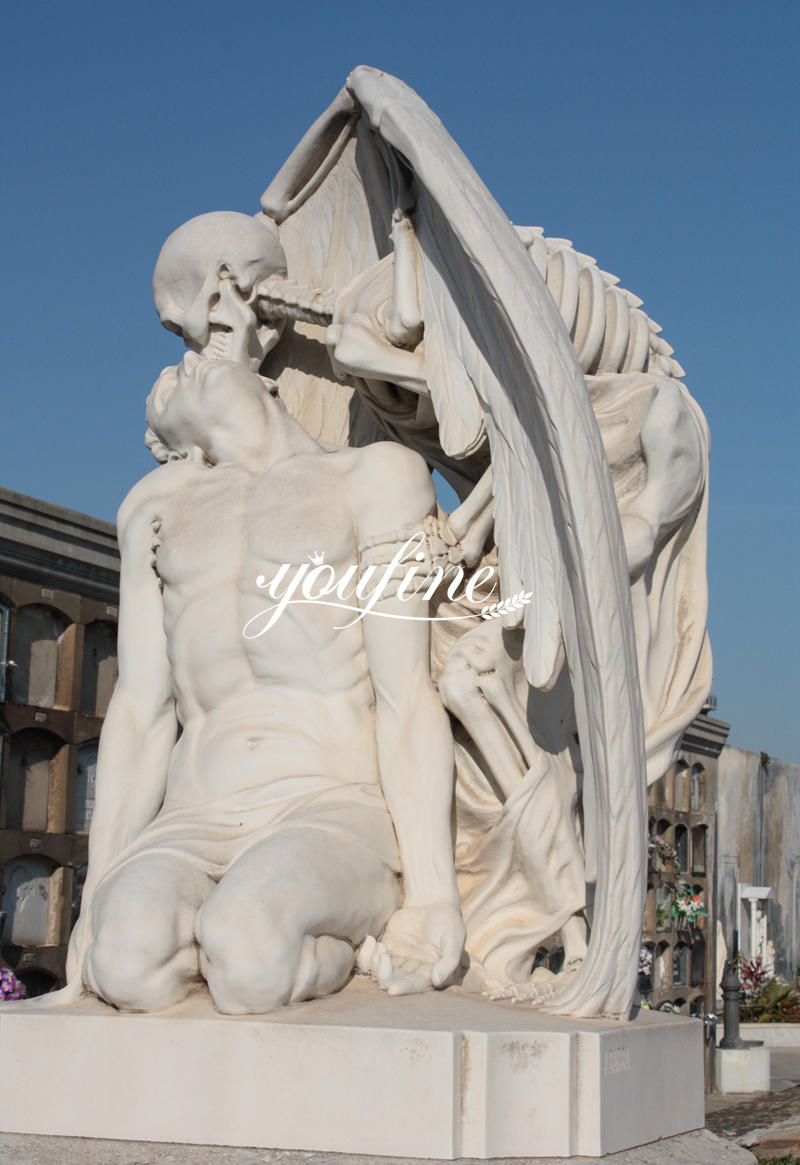 As a leading supplier in the field of marble sculpture in China, YouFine has the most professional and rich
marble sculpture
resources. We have the most professional sculpture artists in the Chinese sculpture field, a rich inventory of marble raw materials, and a complete set of transportation processes.
Professional factories are more trustworthy. Welcome to contact us to start a pleasant cooperation