Details of Bronze Female Sculpture
You'll love this bronze sculpture replica if you know Lynn Chadwick sculptures. YouFine's artists have carefully cast this famous bronze female sculpture artwork to the amazement of our customers. This sculpture, titled Maquette IV High Wind, depicts a woman standing against the wind in a gale. Her long hair and skirt are scraped to the side, and her face is completely covered. Although we couldnot see the form of the wind, the strength of the wind could be felt in this sculpture. This bronze sculpture reveals a wonderful tension.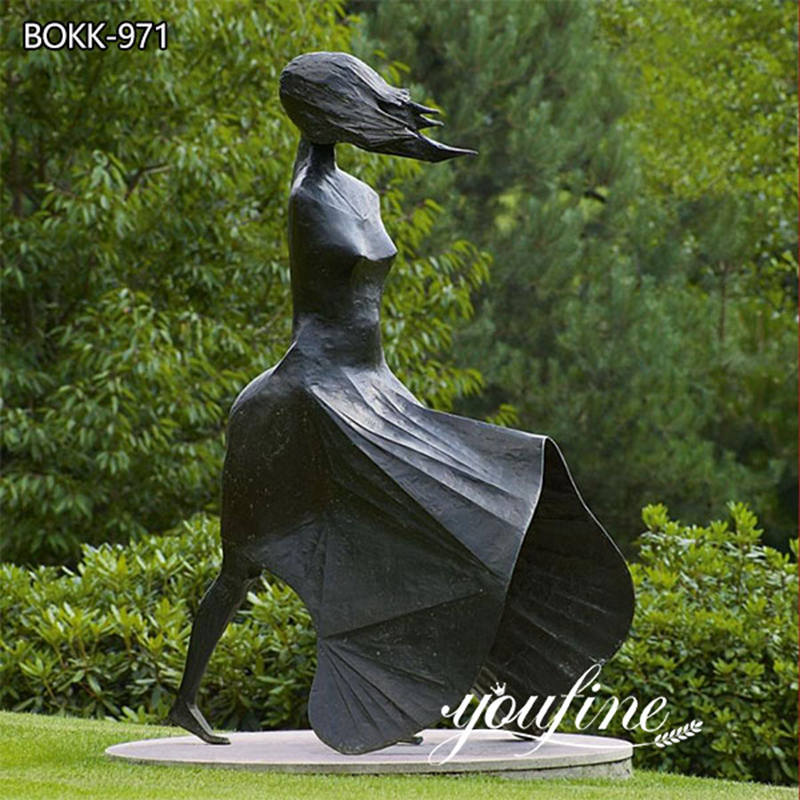 About Lynn Chadwick Sculptures
Lynn Chadwick's angular figurative sculptures pioneer a traditional approach to representation, incorporating geometric shapes into human and other biomorphic forms. His work often features iconic male and female figures. He uses rigid, straight lines and the geometric shapes of the figure's head. His sculptures appear more like origami, and it is worth noting that Lynn Chadwick creates many sculptures depicting couples, standing, sitting, and walking. They are clad in black cloaks, their dark, heavy bodies appearing to be armor.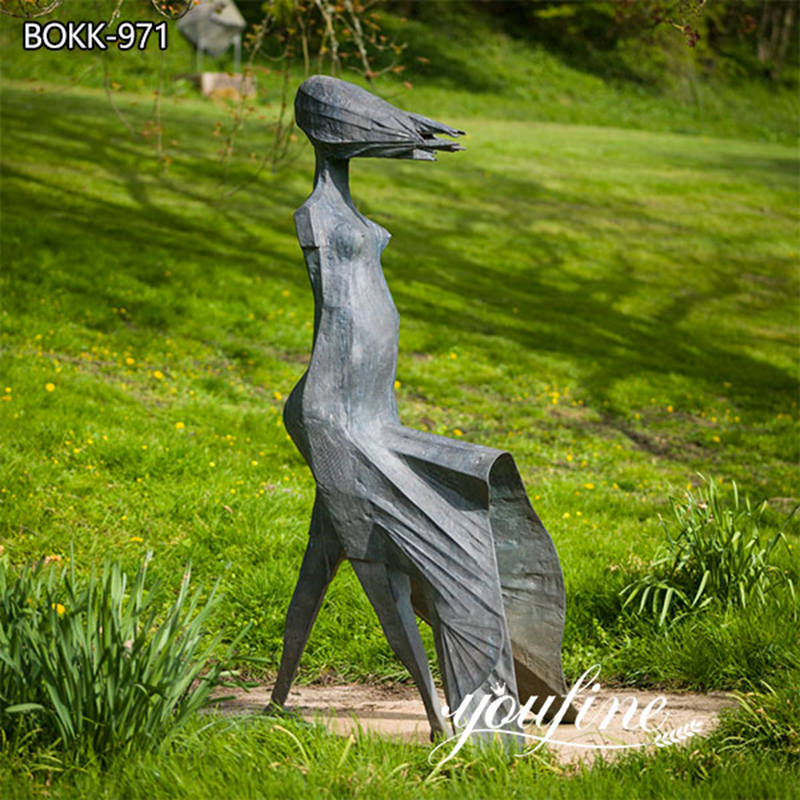 More Choices for Lynn Chadwick Sculptures
YouFine specializes in reproducing artist sculptures, and we could create the perfect
bronze sculpture
for you. If you like these sculptures, please contact us for more designs by Lynn Chadwick. YouFine supports a customization service, and you could choose the color, size and shape of the sculpture according to your needs. We would satisfy your every imagination of sculpture. What's more, if you have a favorite artist's sculpture, please feel free to contact us for customization. We have the best designers and clay model artists who could reproduce the same sculpture artwork for you according to your pictures.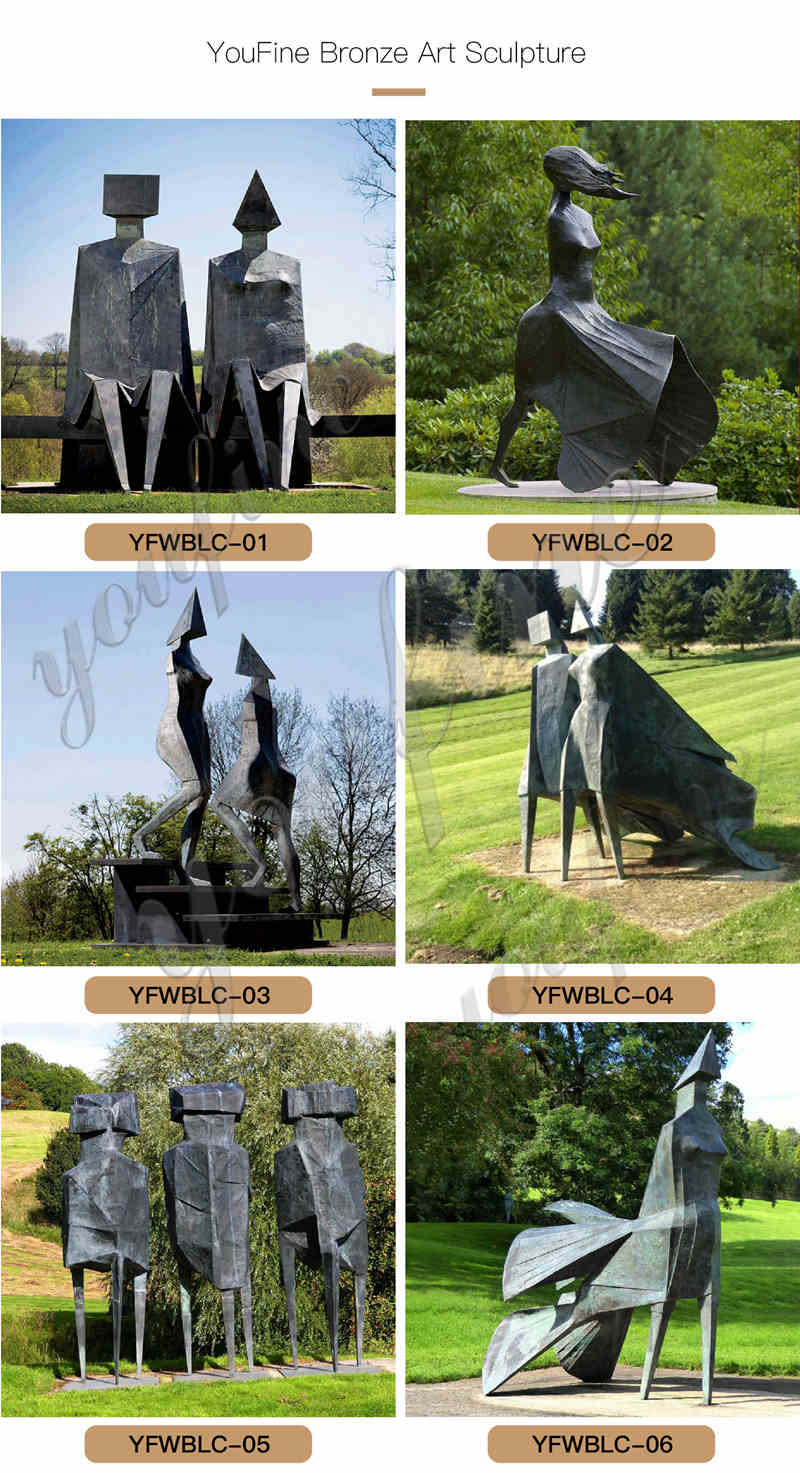 YouFine's QC Team
YouFine provides a one-stop service for our customers. We have a professional QC team to take care of the whole process of sculpture production and product packaging and delivery. First, our QC team could track the whole process of
sculpture
production. We could help our customers to confirm at any time if they need. Second, our partners would strictly control the packaging process of the
sculpture
. In addition to thick sponges and plastic foam, we use wooden boxes more than 3cm thick, and this method could protect the sculpture from harm to the greatest extent.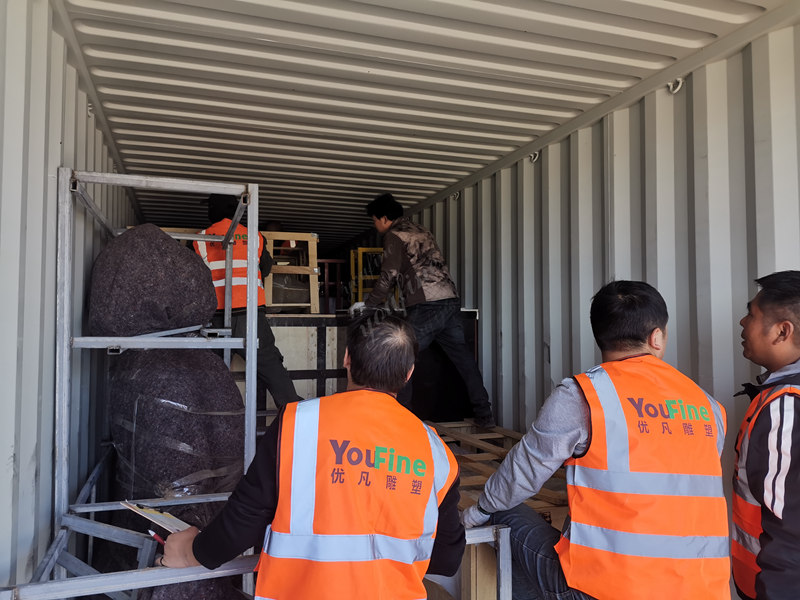 If you need, please get in touch with YouFine for consultation. YouFine team is always ready to serve you.