Hercules is the greatest hero in Greek mythology, the embodiment of strength, courage and wisdom. For a long time, artists from all over the world have created a large number of works about Hercules, many of which are classic masterpieces with extremely high artistic value.
This Farnese Hercules statue depicts Hercules at rest. The human body in the statue is curved, with the left leg supporting the weight of the body, the left arm leaning on the pillar, and the right arm placed behind the back. This change in posture creates a more relaxed atmosphere.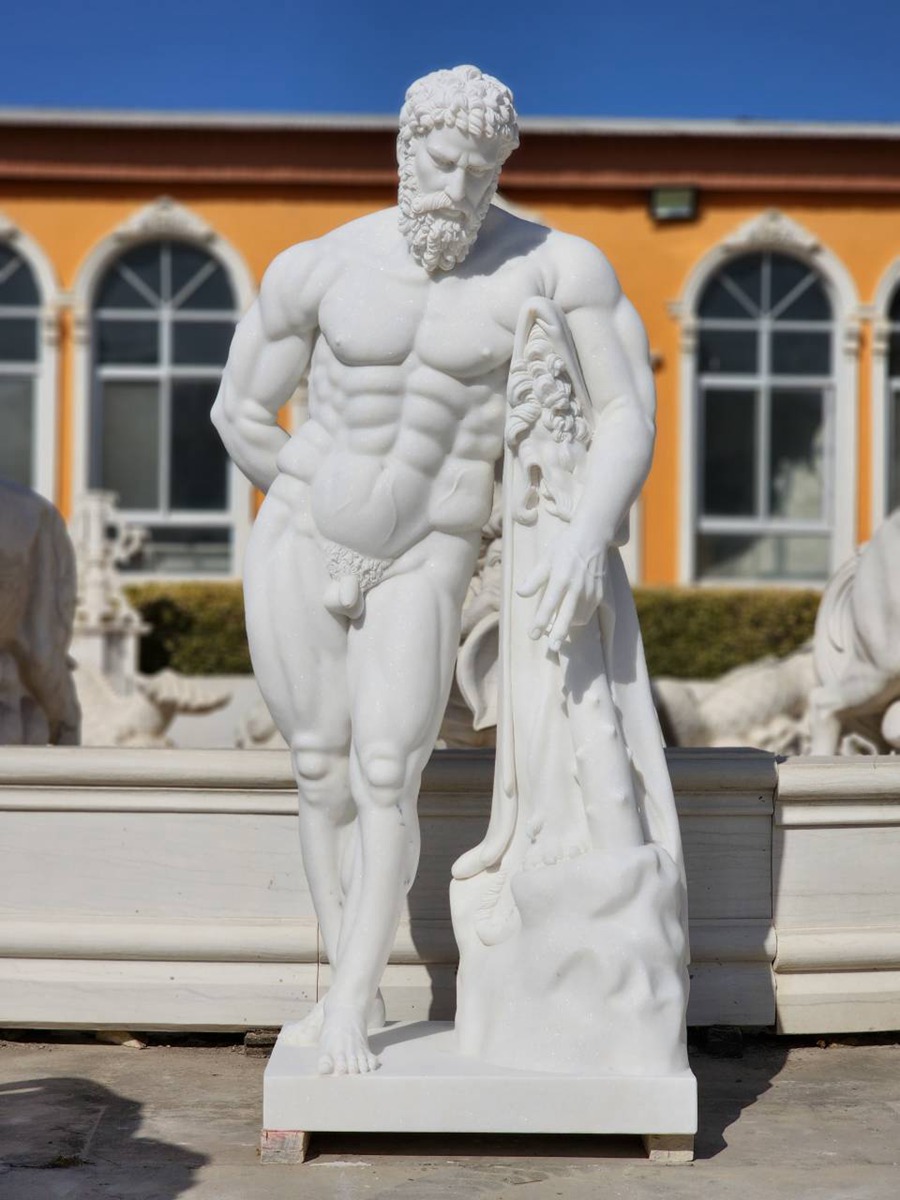 The Story Behind This Statue
Hercules is the greatest hero in ancient Greek mythology, a demigod. The son of the god-king Zeus and Alcmene, he was born with great power. Because of his birth, he was hated by Hera, the wife of Zeus, so he was cursed by Hera, which caused him to kill his children in a madness.
In order to atone for his sins, he completed 12 "impossible" tasks. On the way, he also rescued the bound Prometheus, hid his identity and joined Jason's heroic expedition team and assisted Jason in obtaining the Golden Fleece.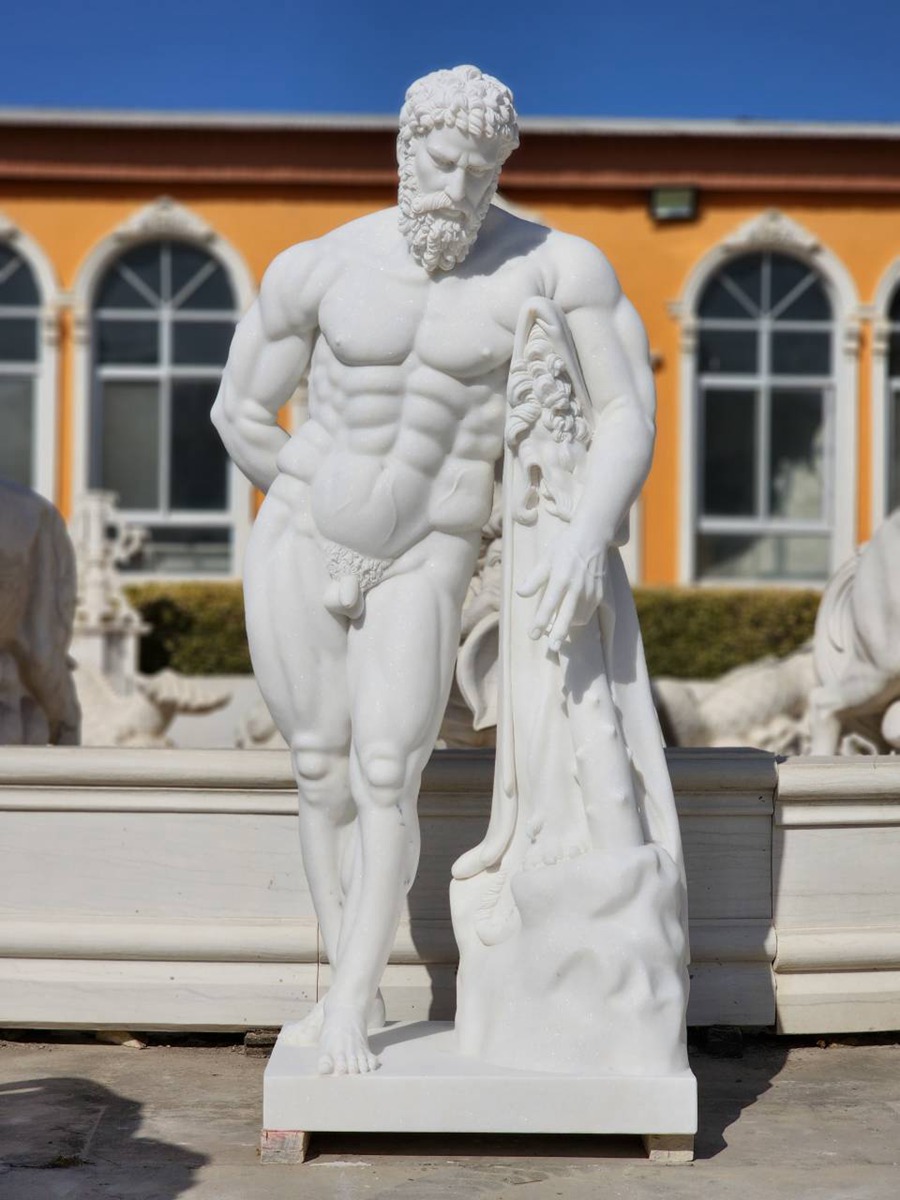 Grade-A Marble Material
When YouFine carves the statue of Hercules, it uses Grade A high-quality natural marble. Under the sunlight, it would emit the unique luster of natural marble, injecting soul into the entire hand-carved marble statue. High-quality marble has its own unique advantages, could be carved with exquisite lines, and could be preserved for hundreds of years.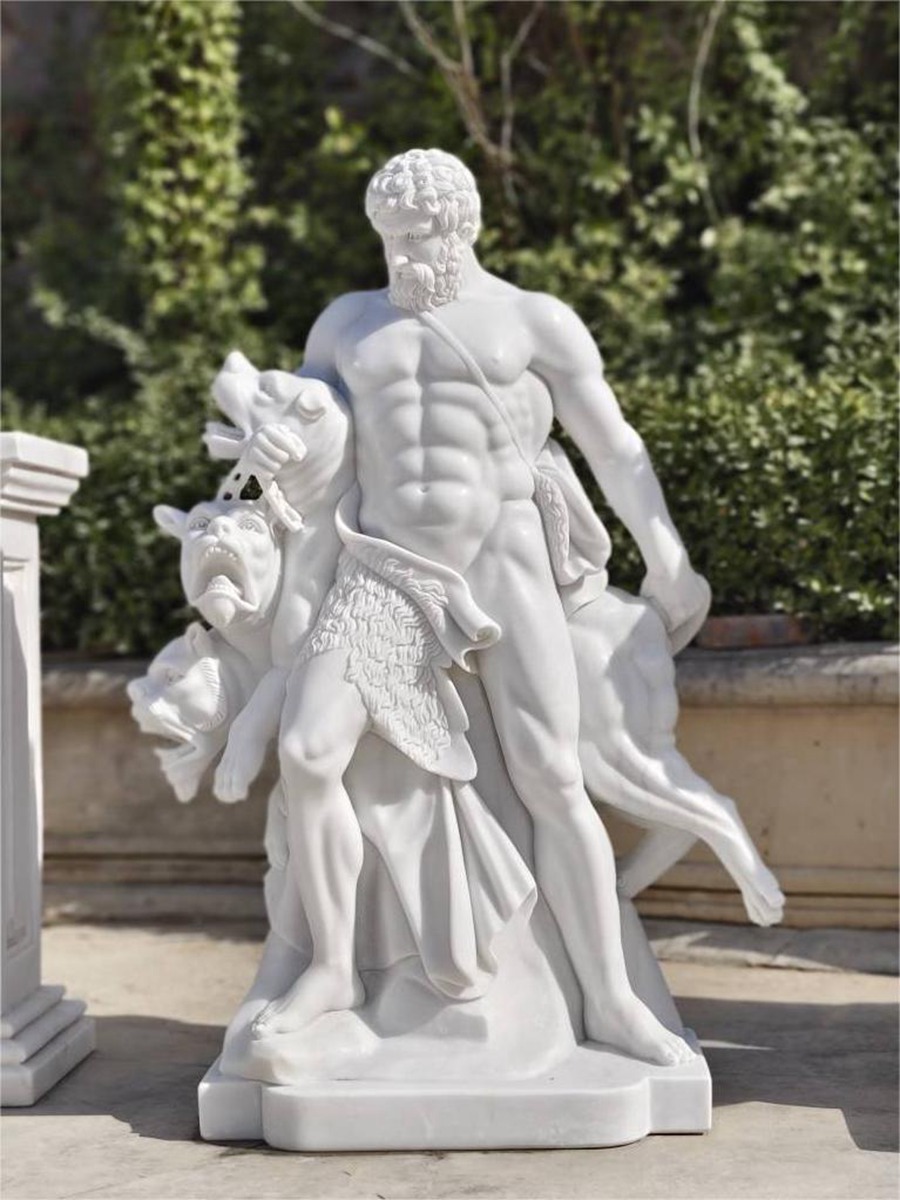 Artist with Superb Carving Skills
Each artist at YouFine has at least 20 years of sculpting experience. They have shown a strong interest in sculpture since childhood. Only with talent and continuous systematic practice could they eventually grow into professional sculptors.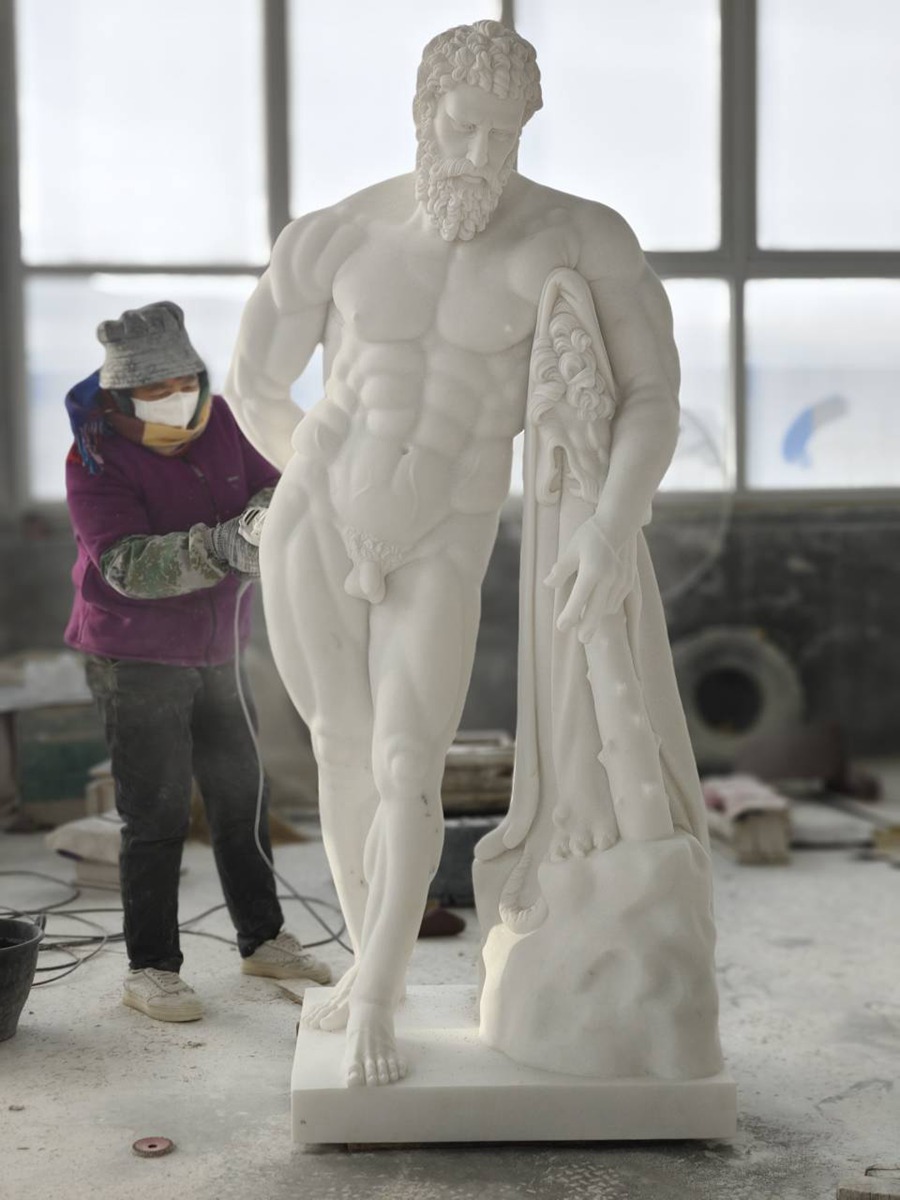 Therefore, the Hercules statue carved by the artists could restore 99% of the original work, providing customers with high-quality art to the greatest extent.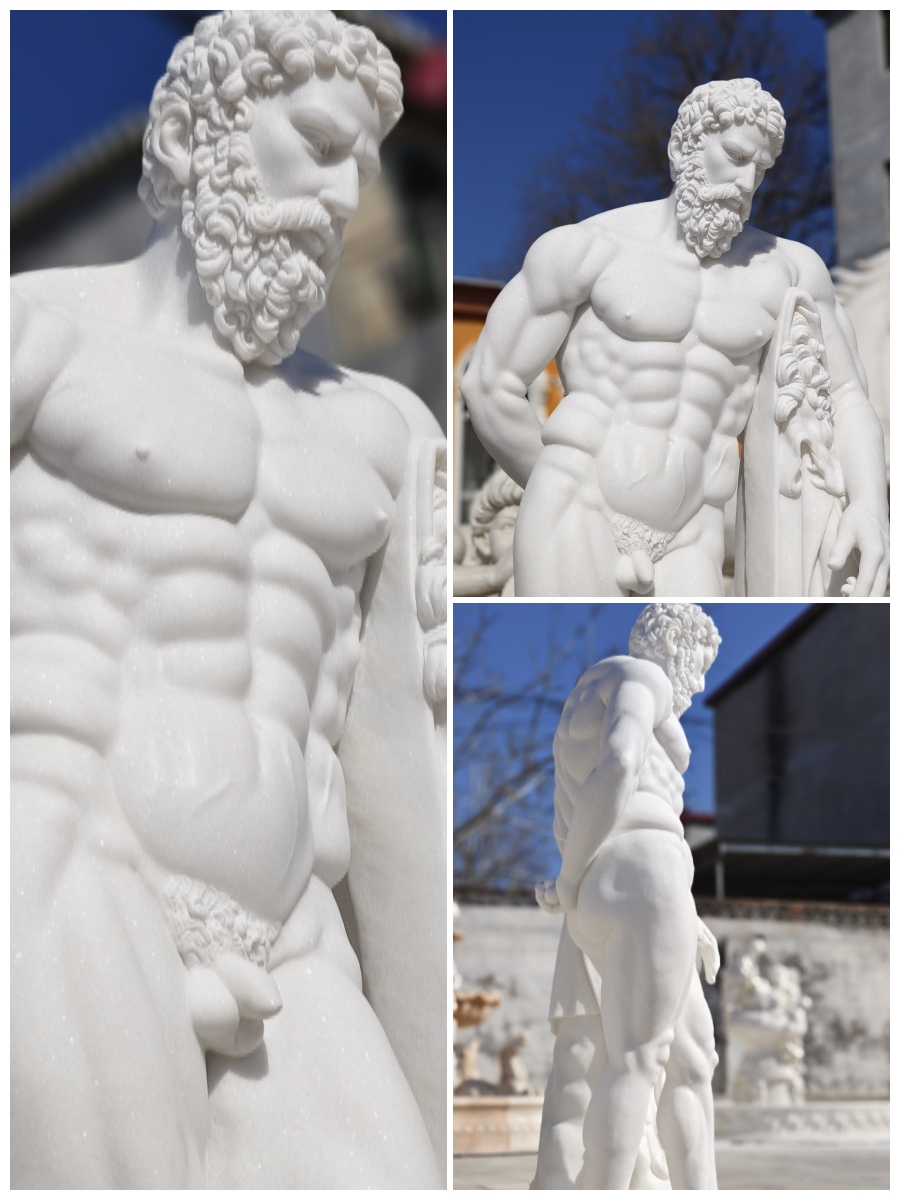 Different Design Choices
For the design of the statue, YouFine provides considerate customization services. The color, size and design of various details of the sculpture would be based on the customer's needs.
For example, an American customer wanted to collect a replica of the Farnese Hercules statue at home and give it a unique mark. Our artist carved a small mark requested by the customer in a corner of the sculpture.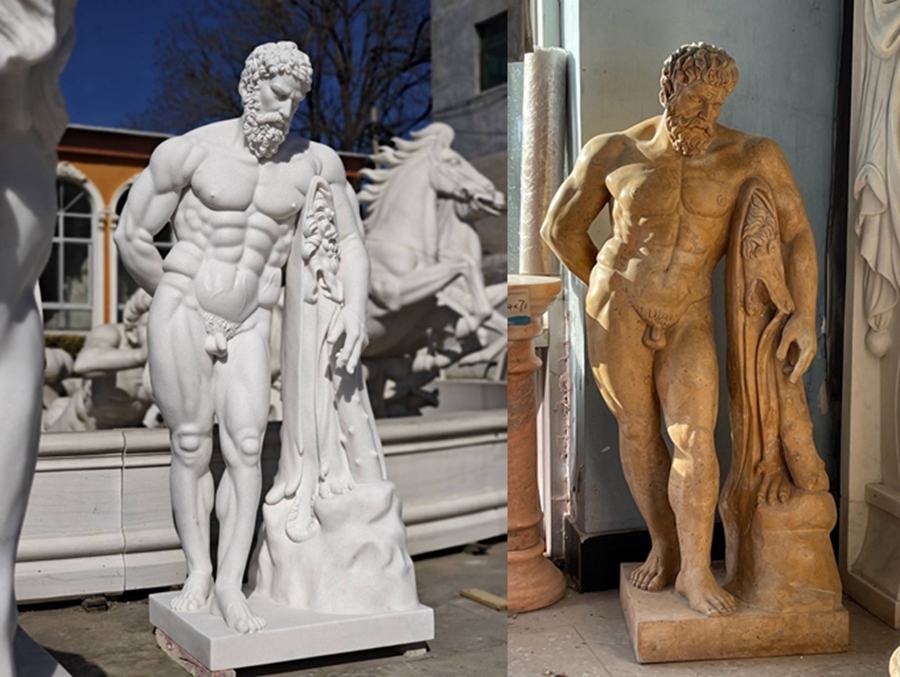 Rich Experience in Hercules Carving
YouFine has rich experience in carving statues of Hercules, and has them in stock at the factory, ready for shipment at any time. If you are interested in this classic character statue, please feel free to contact YouFine.