The original antique King Arthur Statue stands on the Cliffs of Tintagel, which is taken from the Cornish word for power. He held a looked like the Excalibur sword in his hand and is thought by most people to be the legendary King Arthur. This attractive bronze statue was inspired by the history of Tintagel Castle and the Legend of King Arthur. This bronze figure statue is so popular, and you could contact YouFine for an order.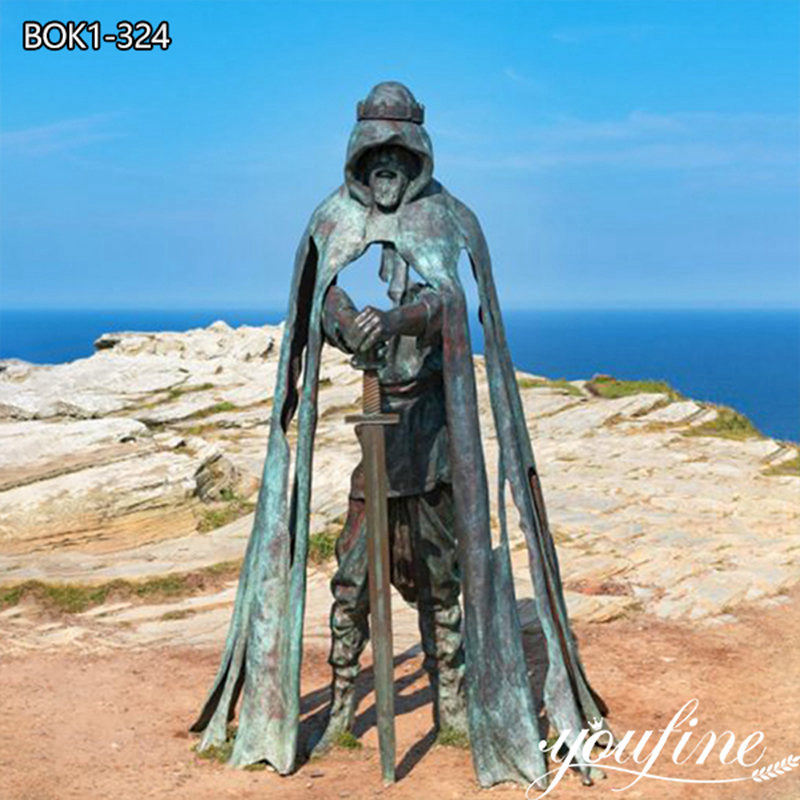 How Did King Arthur Become Popular?
Bronze King Arthur sculpture was specially cast by a master sculptor and looks full of ancient mystery and the weight of history. The sculpture has received a lot of attention since its appearance, and many people interested in medieval knight culture have expressed their preference for this sculpture.
The legend of King Arthur began to circulate in the book Geoffrey of Monmouth's Historia Regum Britanniae. Today the character frequently appears in movies, novels, and TV shows. King Arthur was a heroic English king who served as a leader of a knightly fellowship called the Round Table. People's reverence for heroism is also one of the reasons for the increasing popularity of King Arthur sculptures.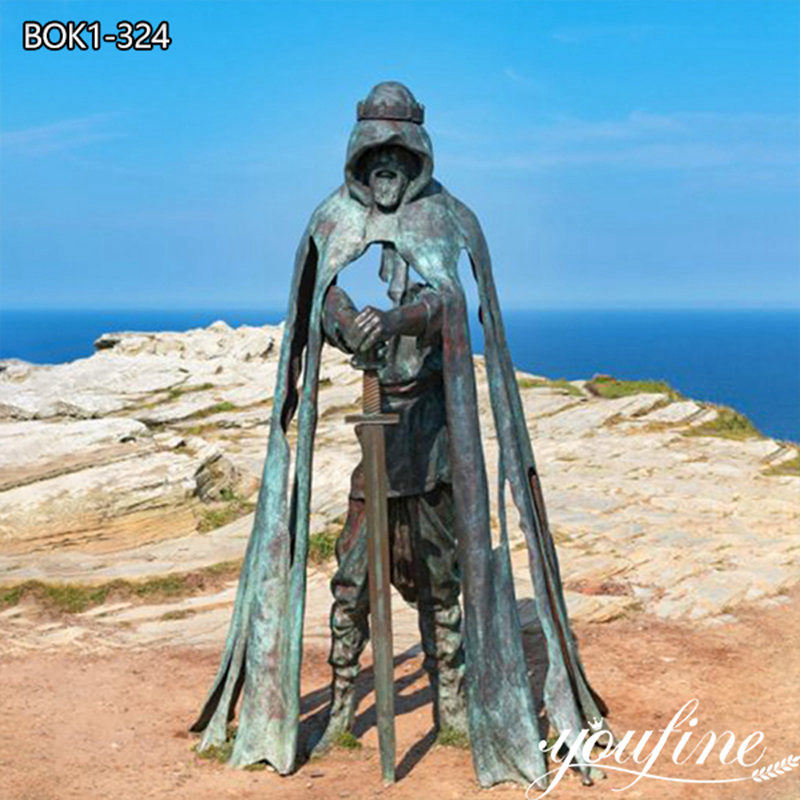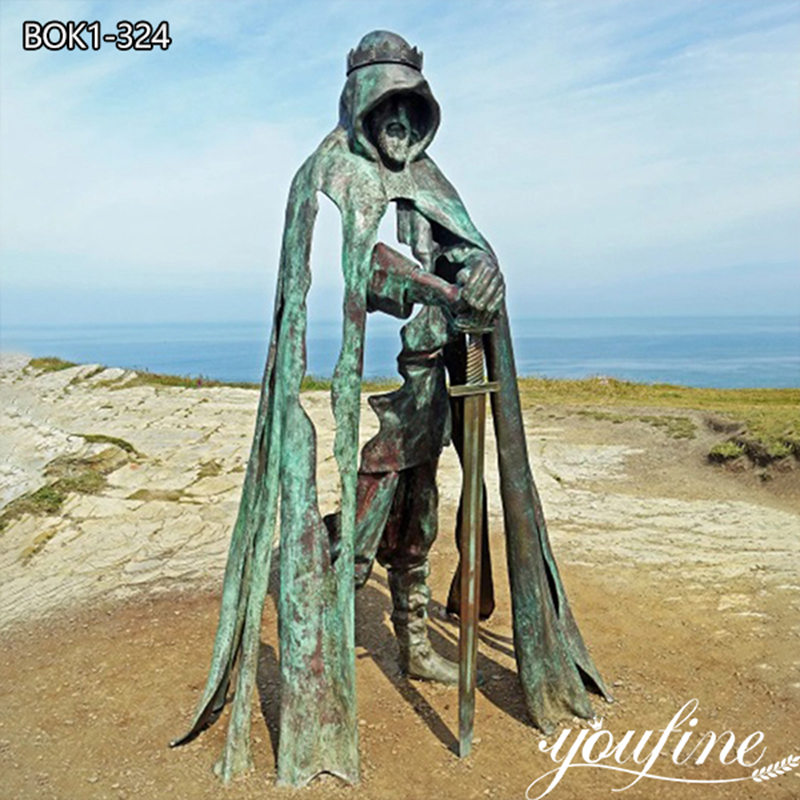 More Famous Bronze Statues
YouFine is the leader in bronze sculpture casting in China, and our biggest advantage is our ability to provide customized services to our customers. Moreover, we undertake all the reproductions of famous bronze figure sculptures and art sculptures. No matter what size, shape, color and material you need, YouFine could meet your sculpture imagination.
In addition, YouFine's bronze sculpture casting artists have decades of experience. We could reproduce the perfect artwork of famous bronze sculptures with the greatest possible restoration of the sculpture's essence. Choosing YouFine is choosing a guarantee of quality.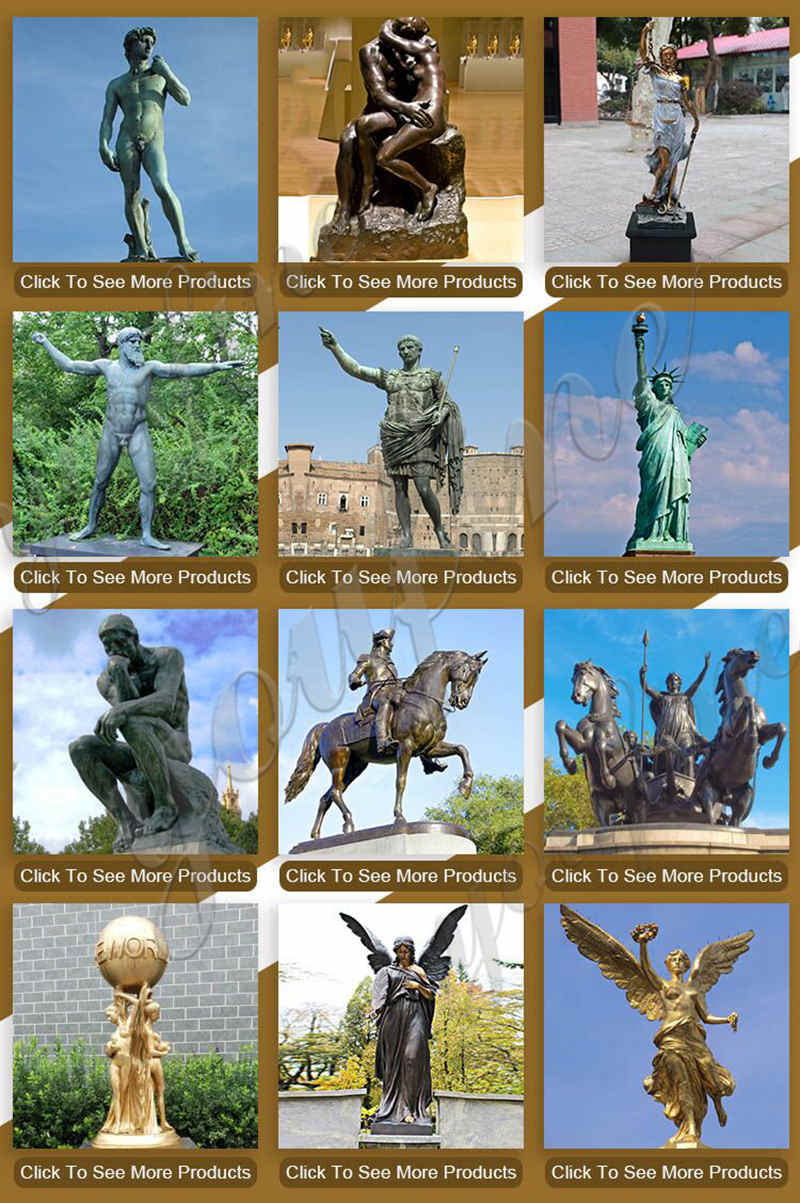 Professional Patina Technique
YouFine has always focused on the quality and beauty of the sculptures and has mastered every step of the sculpture casting process. It is worth mentioning that in the patina process of
bronze sculpture
, the patina method we often use is chemical patina, which requires the artist to have rich experience and precise judgment. Only the most appropriate ratio of chemical patina could produce the most suitable color. Our artist is the most professional color mixing artist in Qu Yang, only this artist could achieve all the special patina needs, and the sculpture's colour after their patina could be naturally blended into the sculpture and become more and more natural with time.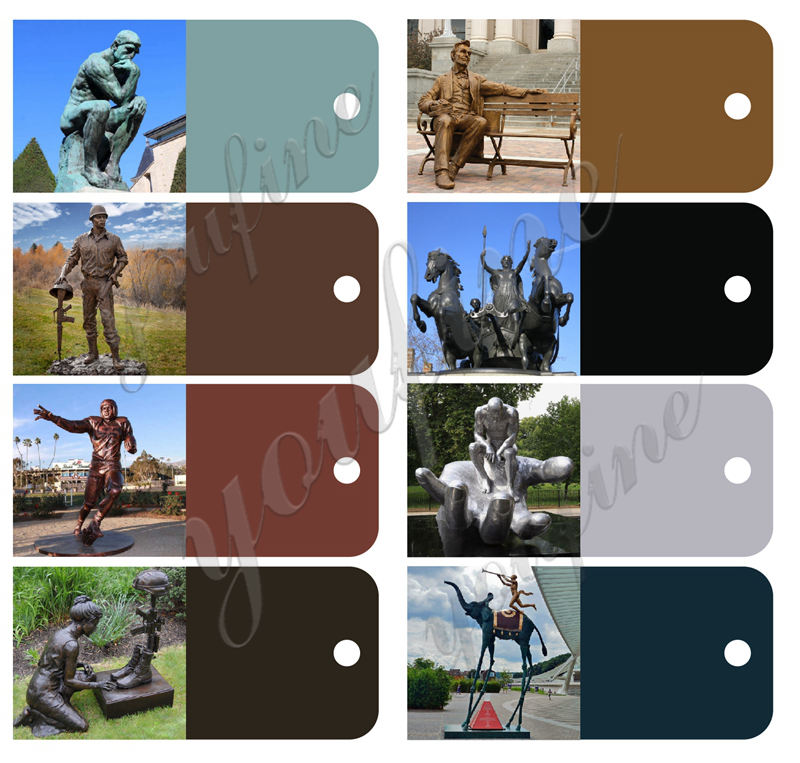 This large bronze figure sculpture would be promoted at a reasonable price and of the highest quality. If you are interested, please get in touch with us now for more information.