Details of Bronze Thinker Statue
The original bronze thinker statue is by Auguste Rodin, a famous European sculptor of the modern era, and shows a man of great strength with his strong body and firm muscles. But his expression is painful, as he sits with his head bent low and his jaw resting on his right hand as if gazing at the crowd at his feet. YouFine would cast the perfect famous bronze statues for you if you need them.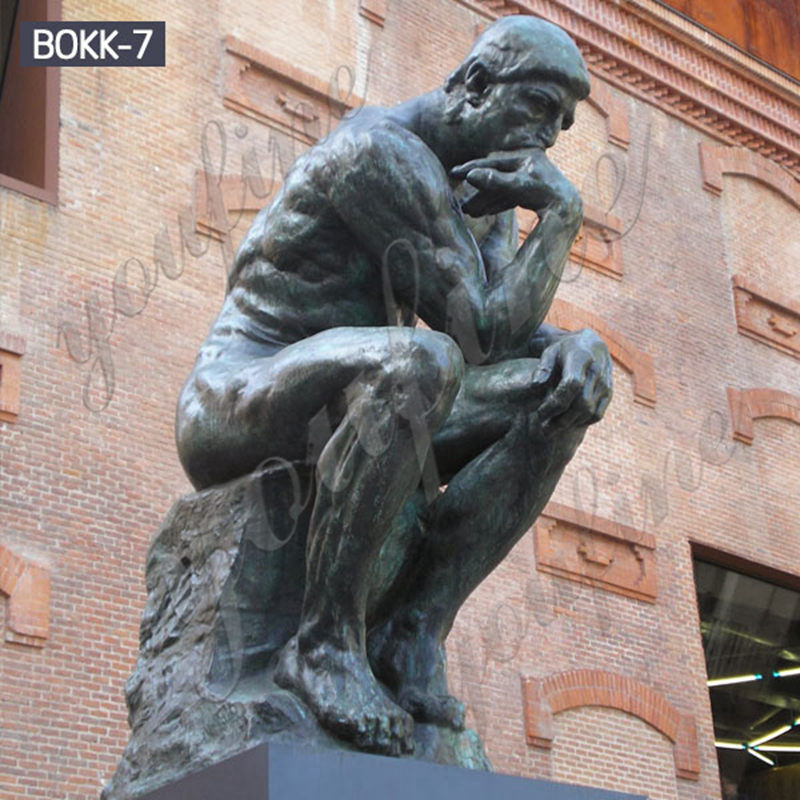 Background of Thinker Statue
The bronze thinker is a powerful laborer who seems to be in a very long and painful thought. He is not only concentrating on his thoughts but he is also immersed in some kind of painful emotions.
Auguste Rodin created this thinker man statue in the context of the struggles of the French working class. He had a sympathetic attitude toward the poor, and this bronze thinker statue was originally taken from the figure of the judge in the Inferno of the poet Dante's work The Divine Comedy. The author renamed the sculpture the Thinker. The Thinker has a strong body, but his strength is imprisoned as he ponders the fate of humanity. The work in general shows the attitude of resistance and struggle.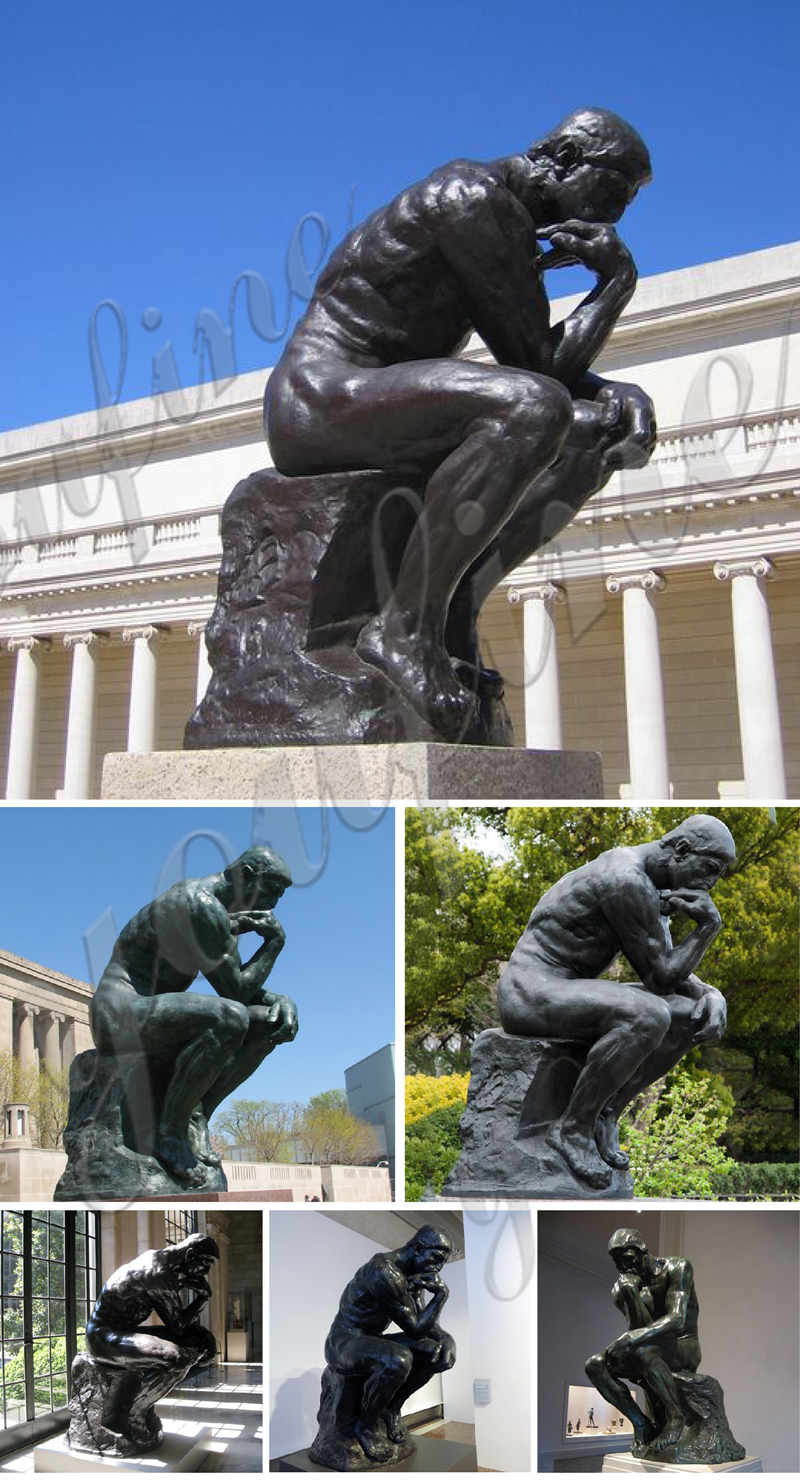 More Patina Choices for Sculptures
YouFine is a professional supplier of
bronze sculptures
. Our factory's top patina artists graduated from China's top art universities and have over ten years of experience in sculpting patina. It is worth mentioning that we use a professional chemical patina technique, which could restore the sculptures to their original appearance to the greatest extent. What's more, YouFine's patina artists have their exclusive secret recipe, and the ratio of chemical potion they configure is determined through their continuous experimentation and research. In other words, no factory other than YouFine could reproduce the colors of our sculptures. The colors treated by YouFine's artists last for a long time and could become more and more natural with time.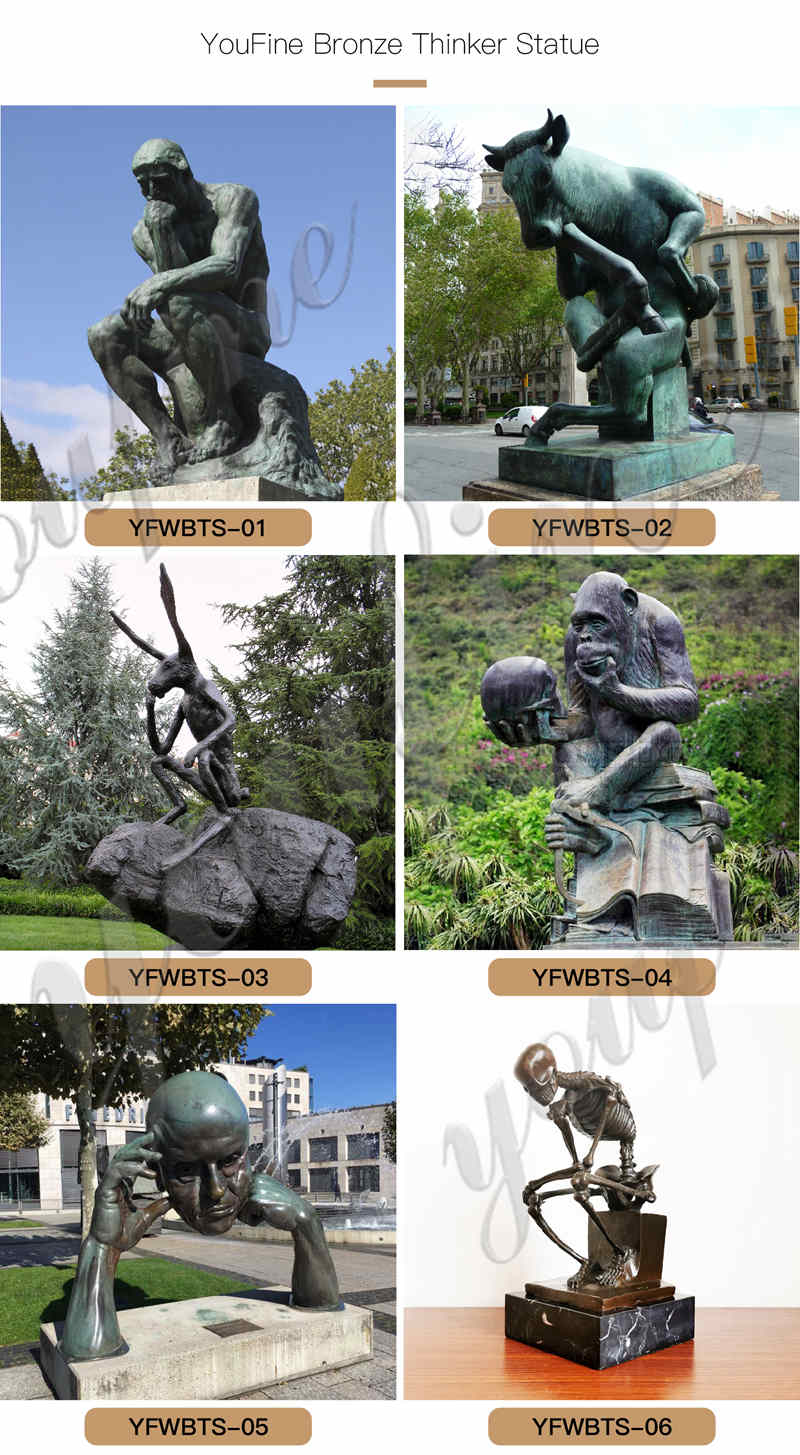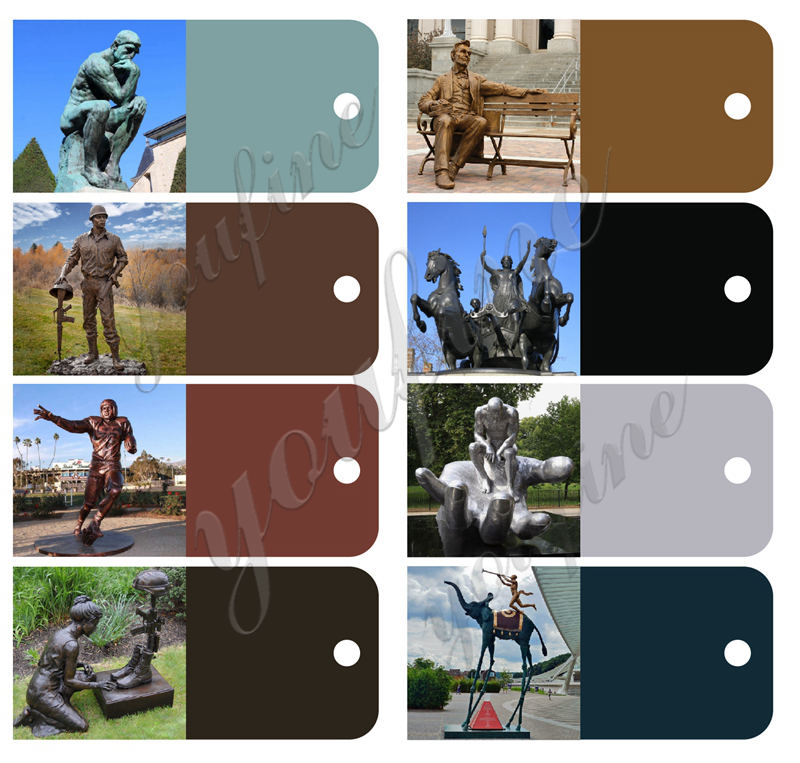 The Importance of Clay Model
YouFine sculpture casting places great importance on the creation of clay molds, which are a key step in restoring a sculpture to its original form. YouFine specializes in the creation of clay molds for
bronze sculptures
because we hire the best artists in Qu Yang. Many of them graduated from Tsinghua Academy of Fine Arts, one of the top art schools in China.
In addition, our artists focus on the creation of clay molds, and they take each piece of clay sculpture very seriously. Our artists each have their type of sculpture that they specialize in, including figures, animals, garden sculptures and custom sculptures, etc.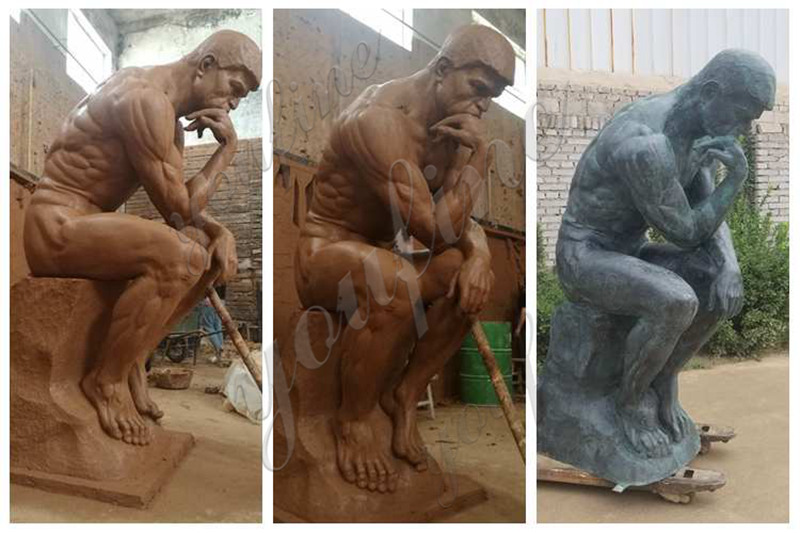 YouFine is a professional
bronze sculpture
supplier, if you have any needs about sculpture, you could contact YouFine for more information.