The Bronze Angel and Torch Sculpture
Glad our customer received his order for 5 bronze torch angel sculptures. I'm sure he was overjoyed when he saw the sculptures. Many of our clients are particularly fond of bronze sculptures that have a sense of historical age, and this textured bronze color will also add more age to our bronze torch angel sculpture.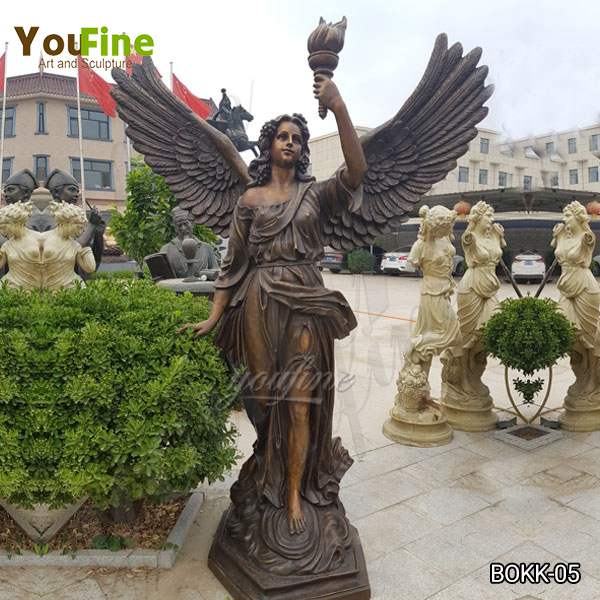 Application of Bronze Sculpture
If you visit some of the older buildings, you'll see that there are many
bronze sculptures
 in the buildings. These sculptures have stood the test of time, their glory will not fade, they are timeless classics, they are sturdy and not easily damaged. The bronze sculptures in the plaza and park are often intimate, and people of all ages and professions like to take pictures against them. If you would like a custom bronze sculpture, please contact us as soon as possible.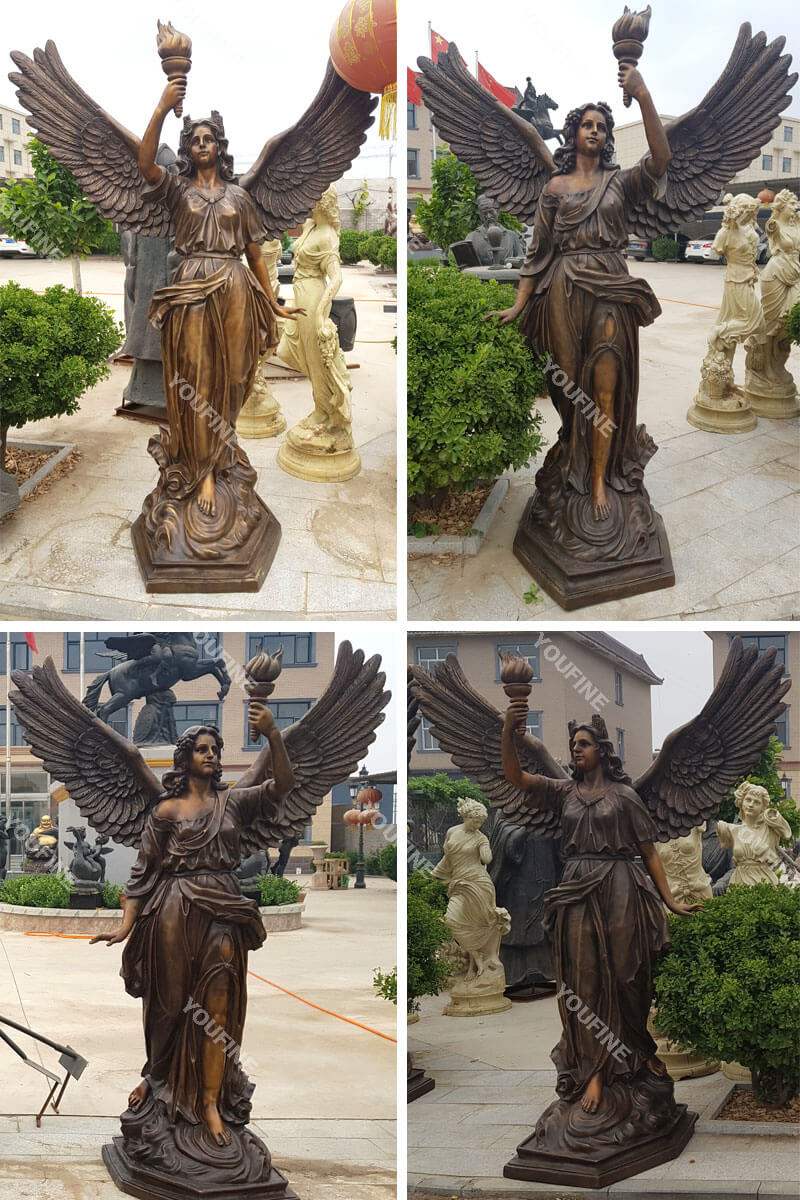 How to Make a Bronze Angel Sculpture
For bronze sculpture, the production process is more complex, generally divided into these steps: clay mold → plaster mold → wax mold → sand mold → bronze casting → welding → polishing → painting → packaging
Each product will go through so many steps, if not more, that we carefully guarantee the quality of each bronze angel sculpture.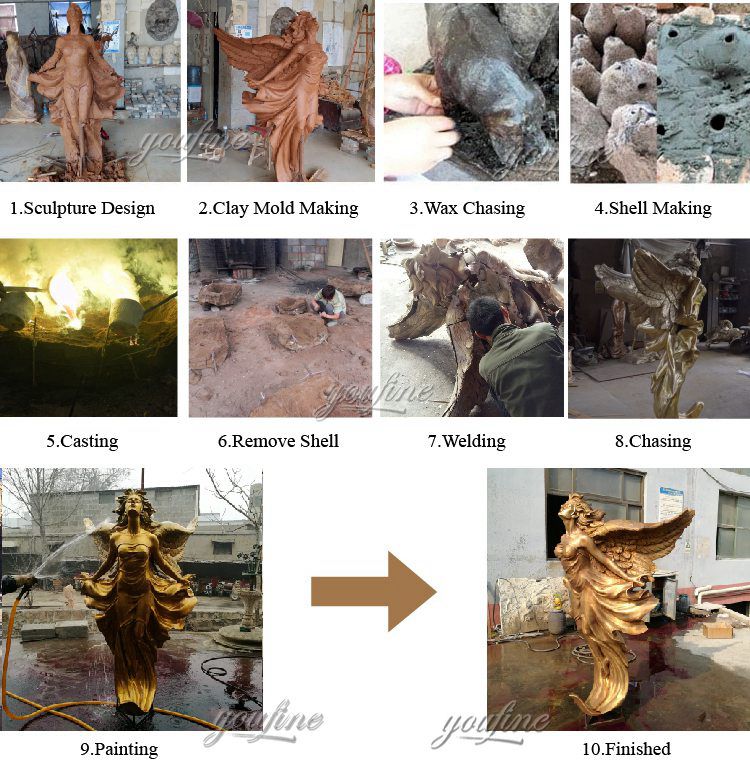 How to Maintain a Bronze Sculpture
When a bronze carving is left outdoors for a long time, it may show some scratches and dent marks. The durability of the bronze carving will also be good if it is properly protected. In winter when the temperature is below zero degrees Celsius, the bronze sculpture will not freeze, hail and snow will not damage the sculpture, thus reducing the construction cost of the urban landscape, in the urban landscape planning layout, the new and wonderful design concept shaped by the bronze sculpture has a good viewing ability.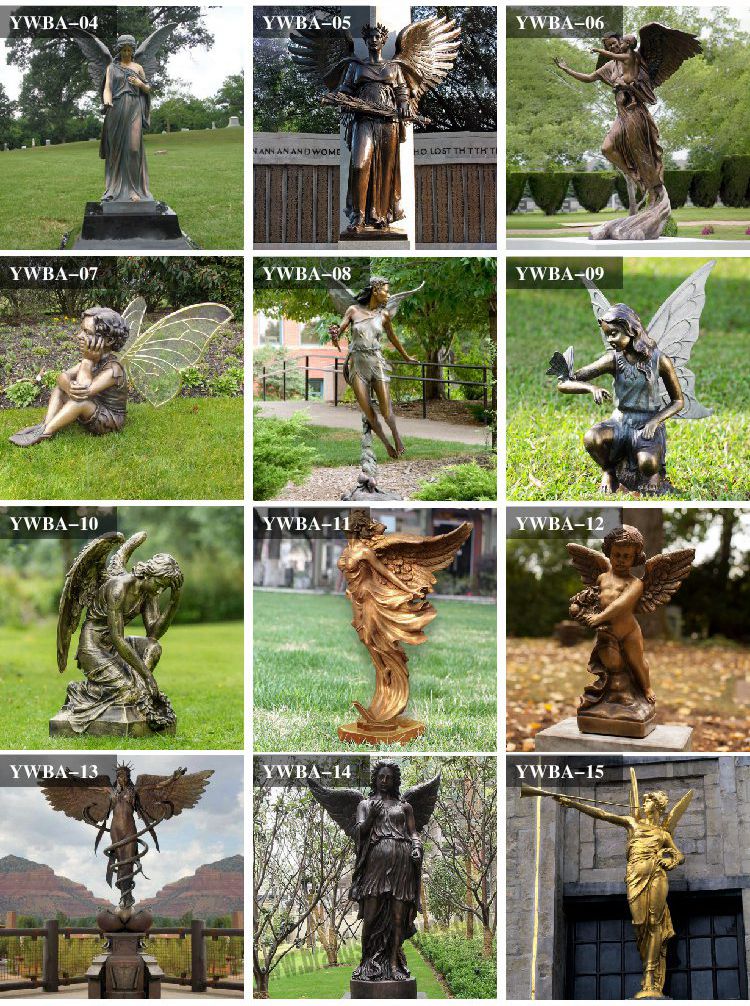 How to get prices?
There is a message board and contact information at the bottom of our page, you could leave us a message telling me which style you like, or you could give us a call: +86-13938480725 or send us an email: info@you-fine.com and one of our sales staff will communicate with you in time for a quote, we would love to hear from you.