About Bronze Our Lady of Fatima Statue:
The bronze Our Lady of Fatima sculpture is one of the most famous sculptures of the Virgin Mary. The classic story of Our lady of Fatima is that the Virgin Mary appeared to the three shepherd children. This bronze sculpture of Our Lady of Fatima is so magnificent and beautifully cast.  Our lady of Fatima statue has a magnificent crown on her head and beautiful drawings on her cloak, Our lady of Fatima statue has her hands folded in prayer.
The YouFine factory has many bronze religious sculptures, including the bronze sculpture of the Virgin Mary, each of which has a different story behind it and its own way of manifestation. Because YouFine's artists know the background of each religious figure, we can cast the most emotive bronze religious sculptures for you.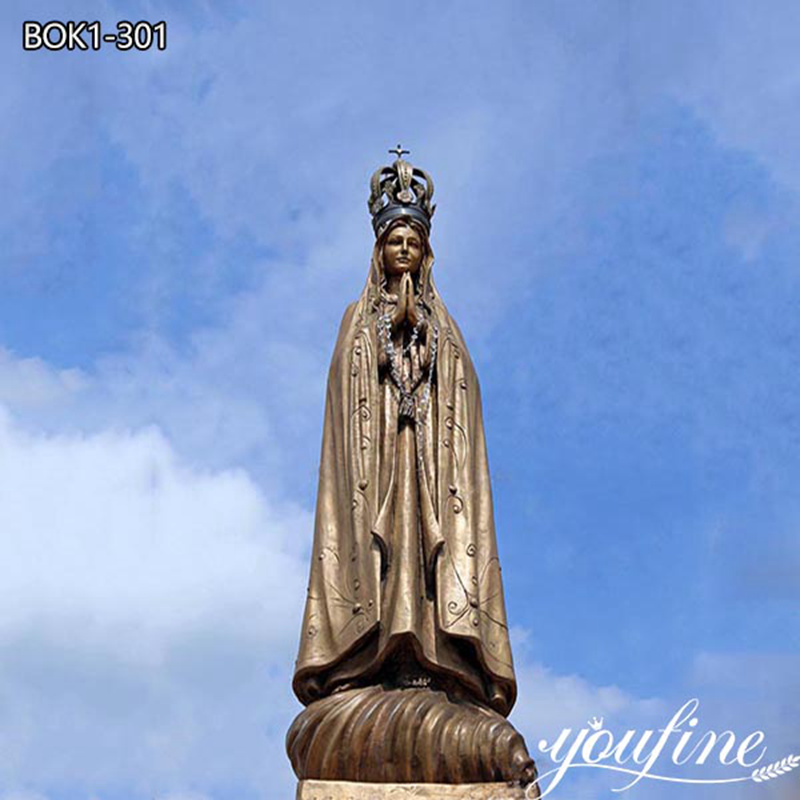 Advantages of Making Clay Models:
Sculptures cast from 3D printed models can be commonly found in the factories of many bronze sculpture suppliers. For many fine figures and animal sculptures, the sculptures cast by 3D printed models are missing many details.
For 40 years, YouFine has insisted on hand-cast clay models as the basis for casting, and YouFine clay artists first understand the story behind the sculpture and then put their heart and soul into each clay model.
What's more, the hand-carved clay model can perfectly reproduce every detail of the sculpture. In the case of the bronze religious sculpture of the Virgin Mary, you can feel her love from the corners of her smiling mouth and her downcast gaze.
The hand-carved clay model is therefore irreplaceable by machines and 3D printing.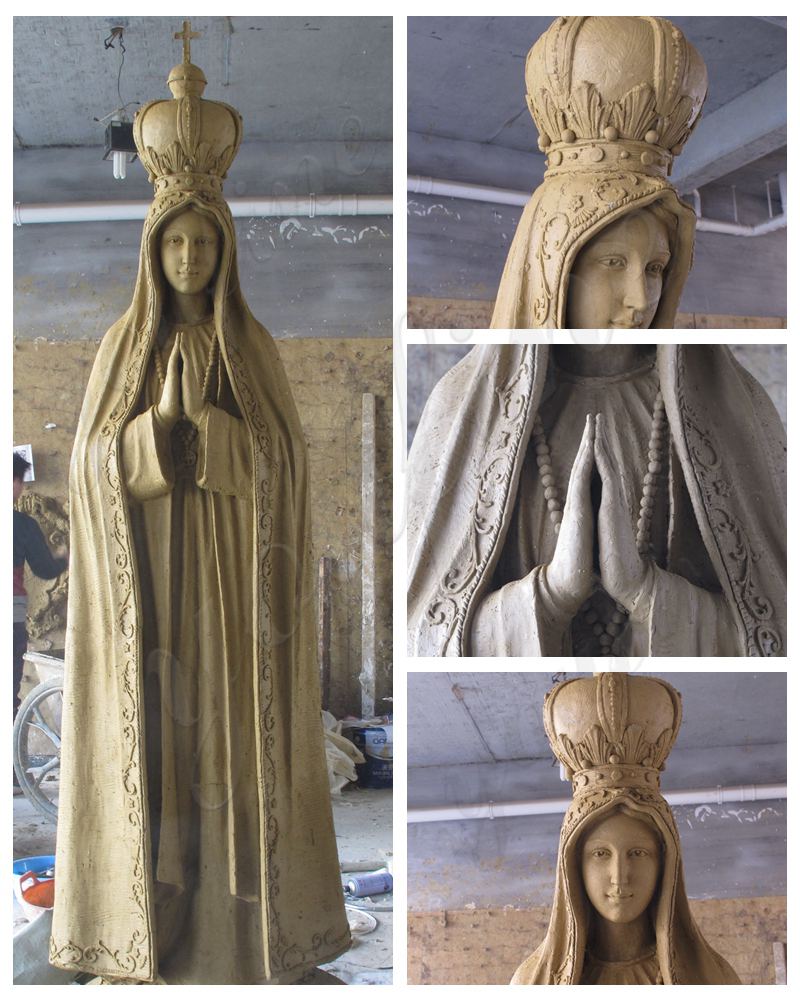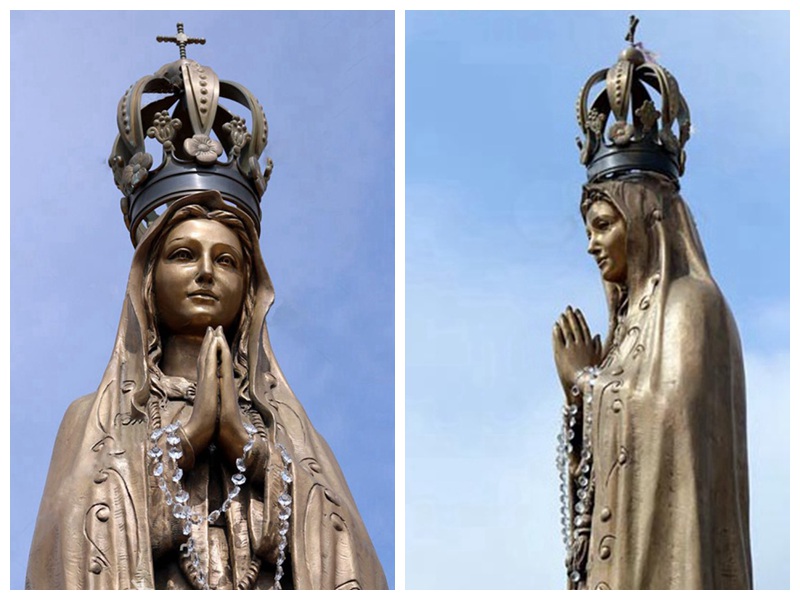 More Bronze Virgin Mary Statues:
The different bronze Virgin mary statues represent the Virgin Mary in its various manifestations. There is the our lady of Lourdes statue, Our lady of Guadalupe statue, and Our lady of Grace statue. Each bronze religious sculpture is cast with care by YouFine artists. We hope that these sculptures will bring more luck and relief to every believer.
If you need to order more bronze religious sculptures or special religious figure sculptures, contact YouFine to experience a one-stop shopping service.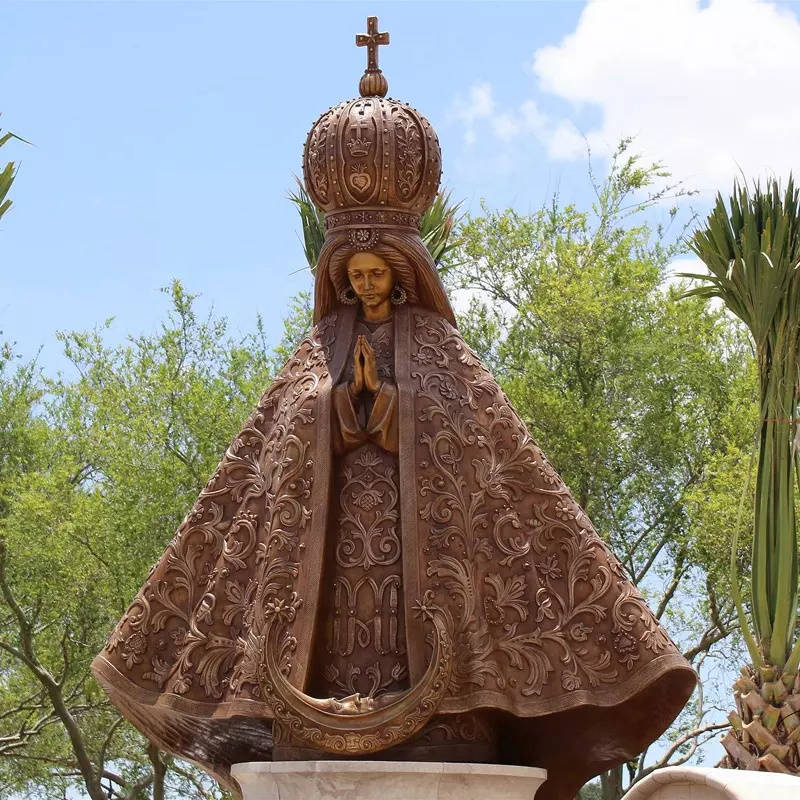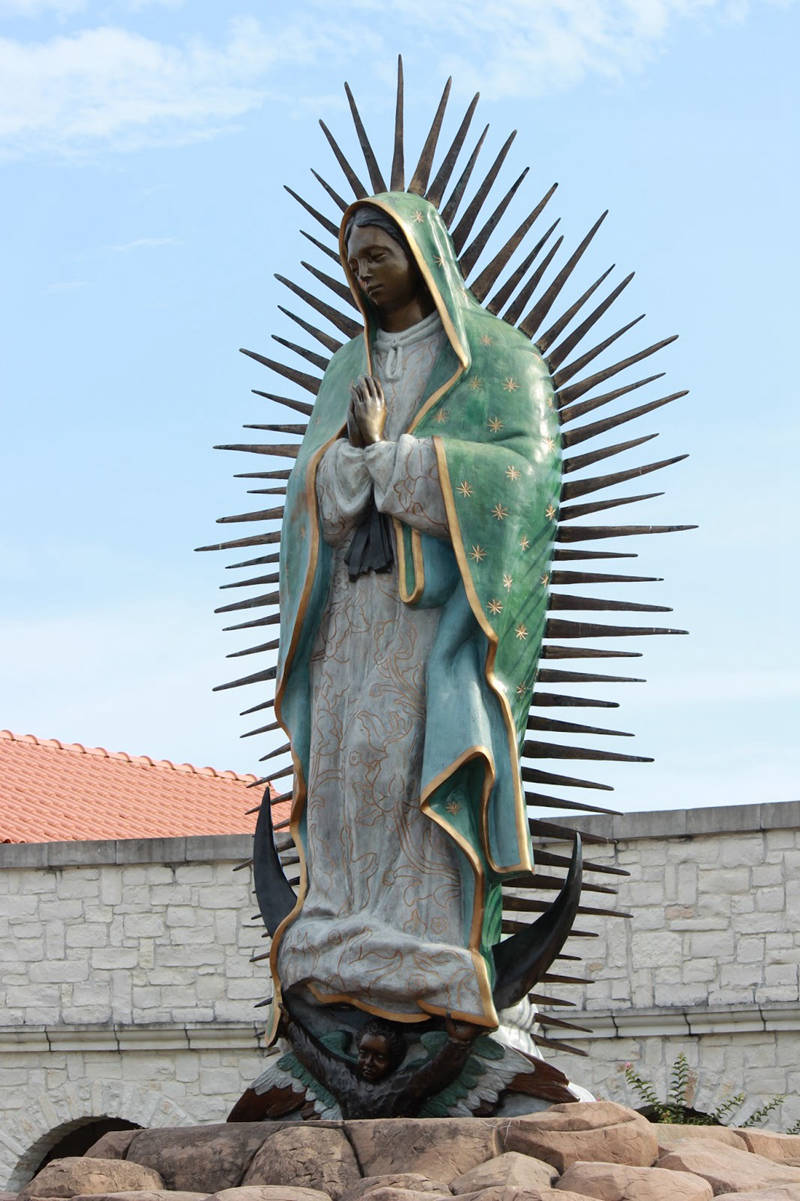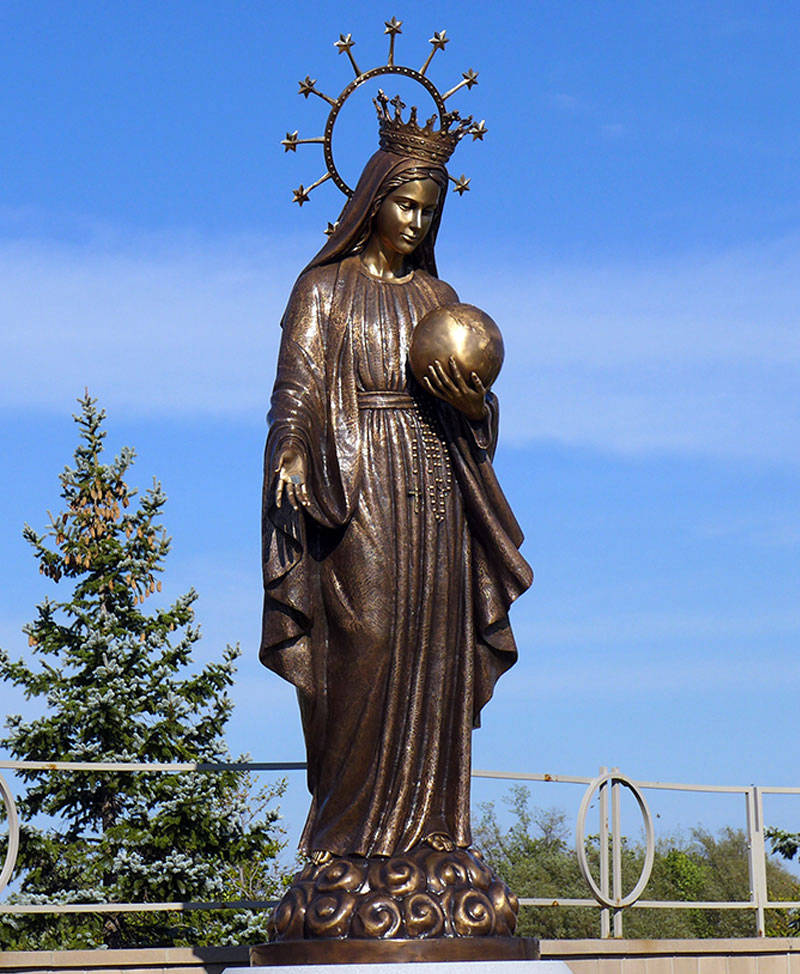 Cleaning and Maintenance of Bronze Religious Sculptures:
YouFine has a deep understanding of bronze sculptures and can answer any questions customers may have. For the post maintenance of bronze sculptures, a few suggestions will be given here.
1. The bronze sculptures cast by YouFine contain more than 85% copper, so we can guarantee the quality of the sculptures. We will use transparent varnish to protect the surface of the sculpture to prevent irreparable damage to the surface of the sculpture caused by artificial painting.
2. If your area has a lot of acid rain, try to place the sculpture indoors or in a place with a rain shelter. Even high-quality bronze sculptures have difficulty withstanding long-lasting acidic corrosion.
3. When cleaning the bronze religious sculpture, use a soft cotton cloth to wipe it. Avoid using sharp objects to scratch the surface of the sculpture.
If you have more questions, you can contact the YouFine team for professional advice and answers. YouFine will be happy to serve you.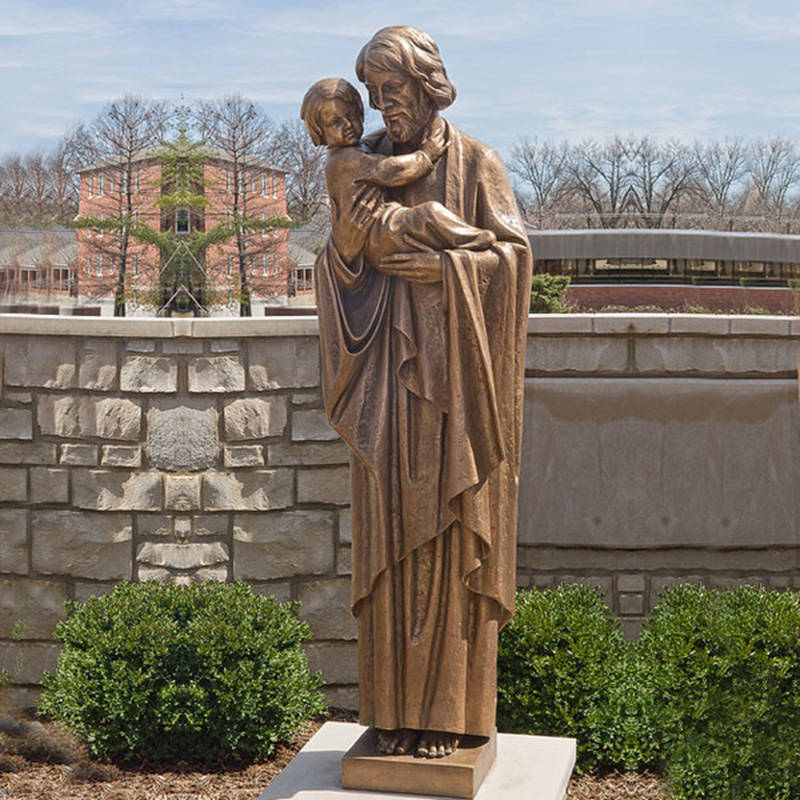 Bronze religious sculptures are a common decoration we see in our lives. If you want to order a bronze religious sculpture as a gift for your church or for yourself, YouFine is a great partner.