The horse has a strong and endless temperament, and it is very important in Feng Shui. It has a role in boosting people's minds. Due to the unconstrained nature of nature and the strong and endless amount of gas, the bronze horse sculpture has an exciting effect.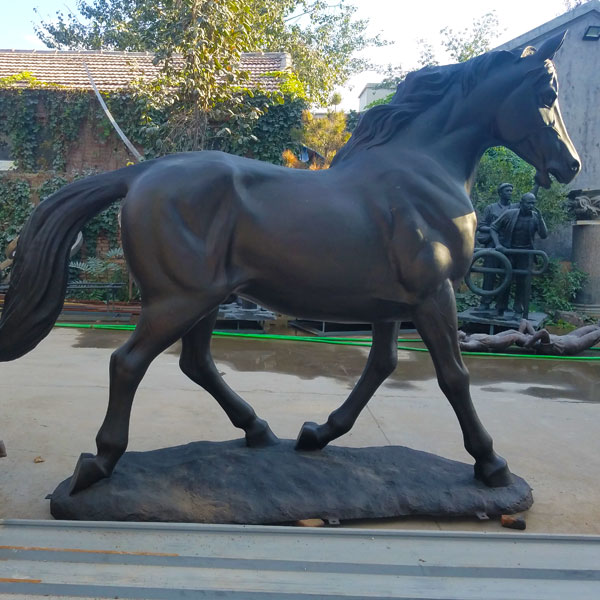 High-quality Material
Bronze horse crafts, 
bronze horse sculptures
 have a lot of shapes, but because of the many shapes, we could not describe the various shapes of copper horse crafts, but we could introduce the casting materials and process of copper horse crafts. Since it is a copper horse, it must be that copper is cast, but the copper has bronze, brass, and pure copper.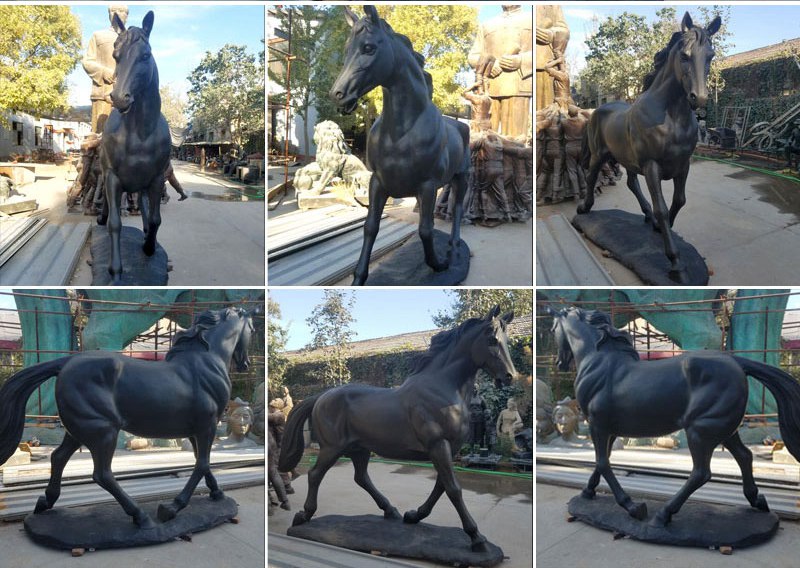 Bronze Horse Sculpture Production Process
1. Making small clay sculptures (the shape of the clay sculpture is good or bad, the expression of the charm or not, the expression of intentions directly affects the future product quality, so the excellent clay sculpture can not be separated from the excellent clay sculpture division.);
2. The large mud covers the sculpture shape;
3. Make a prototype of a mud sculpture;
4. The sculpture is completed in large scale, and Party A is notified to review and make comments or amendments to the large model;
5. Enter the re-stage, use the slice on the clay to divide the block mold design, and then spray soapy water as isolation protection;
6. After demolding, remove the residual mud on the block mold. After the completion, carefully repair the plaster mold and make up the grinding. Then polished with a metal copper mesh;
7. Casting;
8. Product castings are trimmed and treated (sanding and cleaning of the cast copper products, and cutting, grinding, heat treatment, shaping, machining, polishing, etc.);
9. Surface effect treatment and protection (the effect required for the surface treatment of cast copper, usually with cold color and hot color, and finally wax protection and polishing).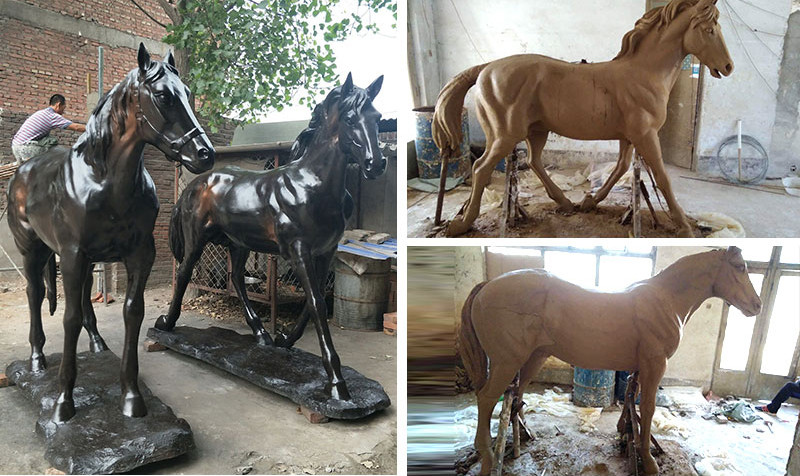 Rich Experience in International Trade
We support a variety of payment methods and are available for shipping worldwide. We purchase full insurance for each shipment, and we could safely deliver the goods to you wherever you are.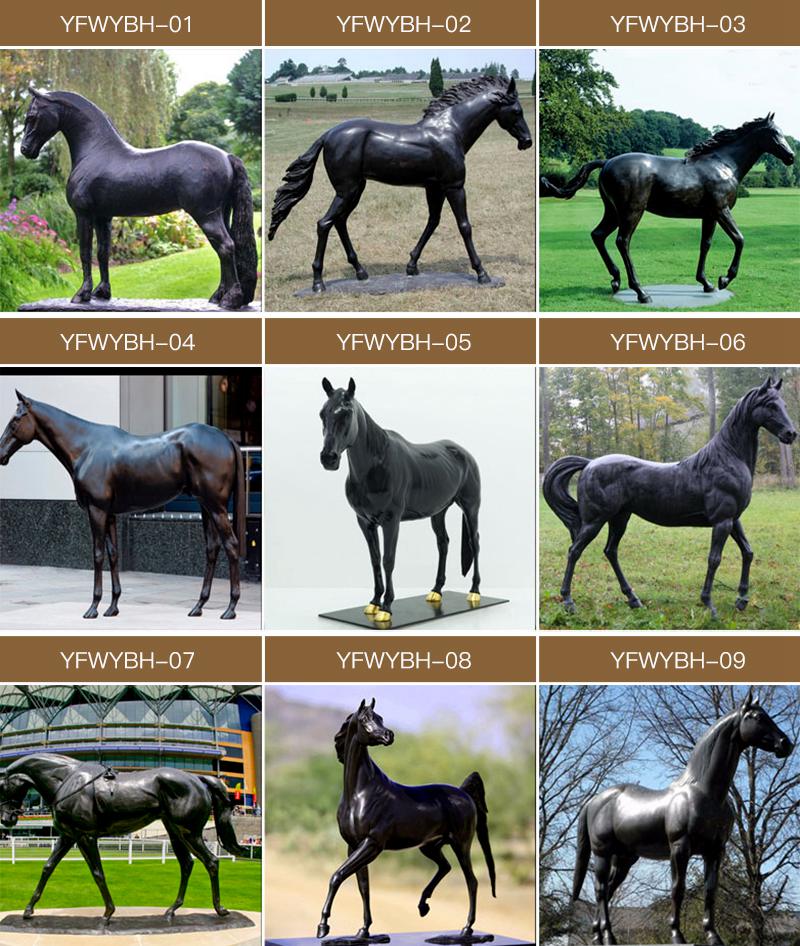 If you want to know more about the details and quotes of the bronze horse sculpture, please leave us your email and we will respond to you in time.