Several graceful lady statues standing around the bronze water fountain, they are in different postures and have been the most attractive decoration for the bronze fountain. On the top of the fountain, we could see three lifelike lion heads and water could flow out from their mouths. Both lion heads and figure statues are exquisite. We could clearly the solemn facial expressions of lion heads and exquisite decoration on the dress of those beautiful ladies. Every detail has been well-designed and it must be an attractive decoration for your garden.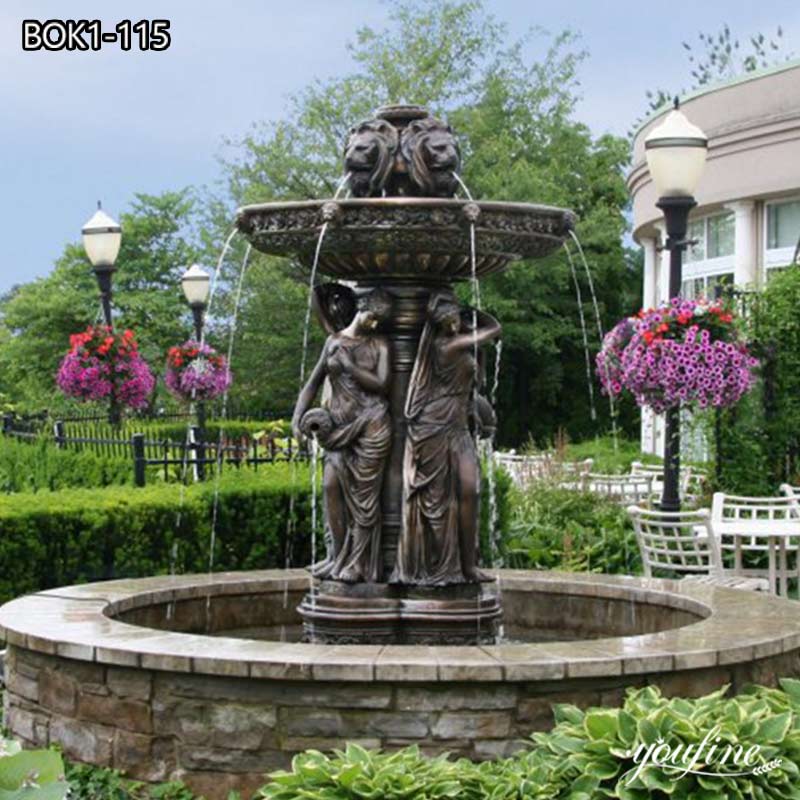 Why Choose a Fountain? 
For private gardens, an impressive fountain has been a necessary part. A beautiful fountain would be a wonderful decoration for your private garden and your guests would admire your good taste. Besides, a
bronze fountain
could wet the air around your house and the sounds of water would calm you down. After finishing the work, you could sit in your private, appreciate beautiful views designed on your own and listen to the sounds of water, birds and etc. There is no denying that such a wonderful view and atmosphere would relax you.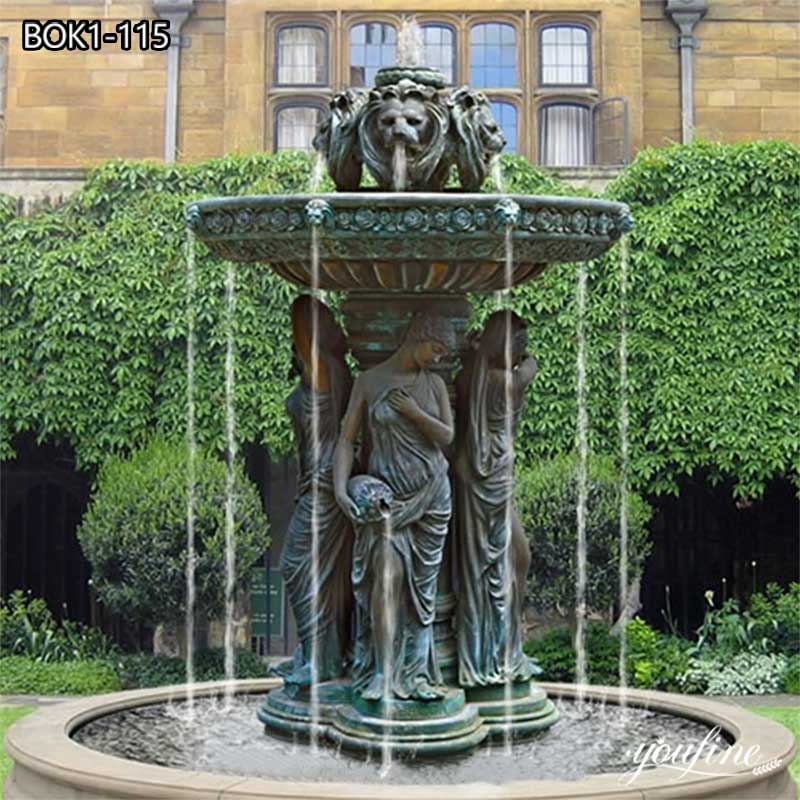 Accept Individual Customization:
Our existing design applies the original color of the bronze. If you want a colorful one, you could tell our consultants your requirements and customize a unique one for yourself. There are a group of professional coloring masters in the YouFine factory, they could color the bronze water fountain according to your requirements.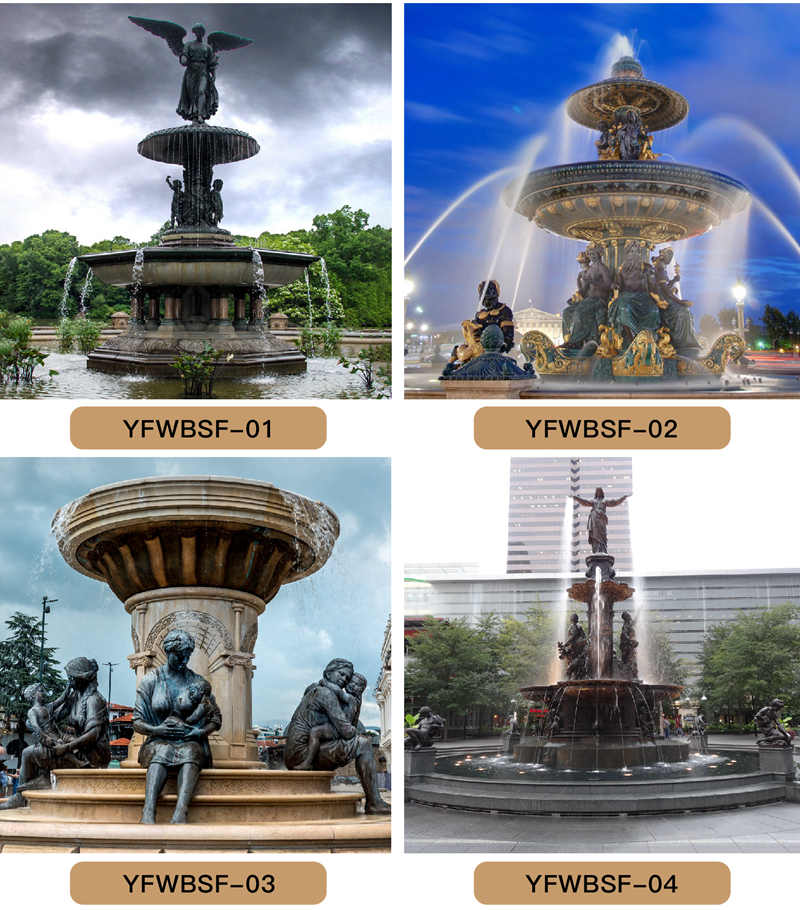 For the decoration of the water fountain, you could also change the existing design. For example, you could change the figure statues into designs you like, change the gestures of those lady statues or change the decoration of the statues on the fountain. No matter what idea you have, the YouFine factory could satisfy it as much as possible.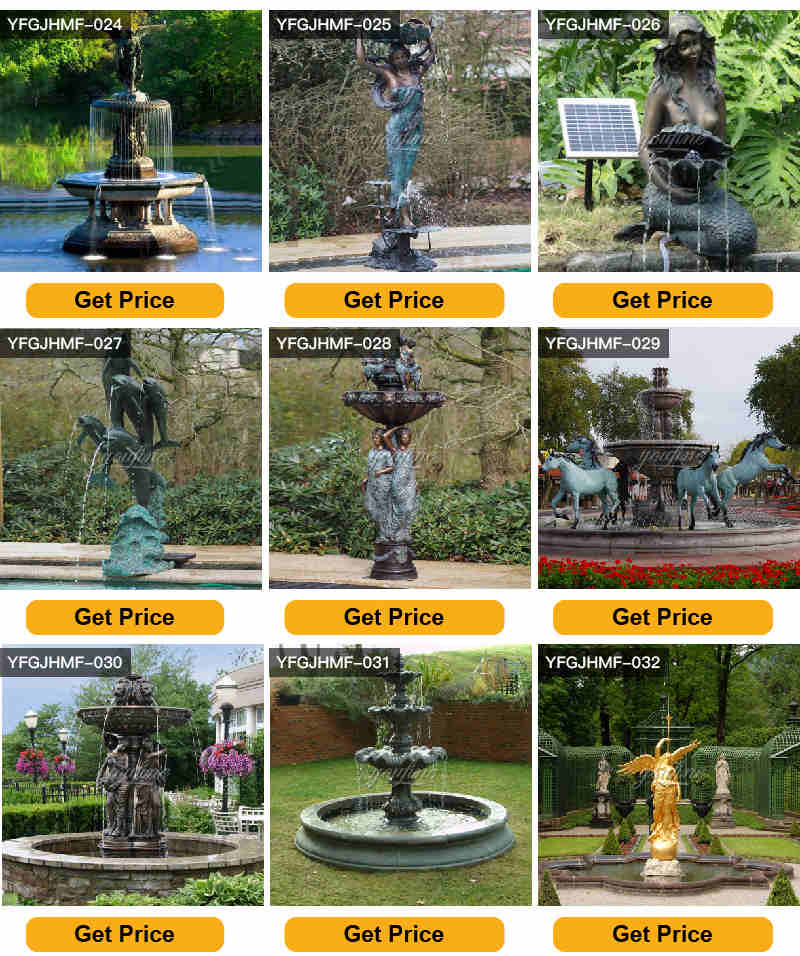 As a sculpture manufacturer with rich experience, YouFine could finish all sorts of designs perfectly and accept customization. If you need some sculptures, please contact us without a second thought.