Bronze Golf Statue Details:
This classic bronze golf statue is designed by talented designers and finished by top-level casting masters of the YouFine factory. Professional modeling masters have made a 1:1 clay model for it and our casting masters would apply the traditional lost wax methods to cast it. This figure has been well-designed and even tiny details are perfect. This must be a cool decoration for your private area.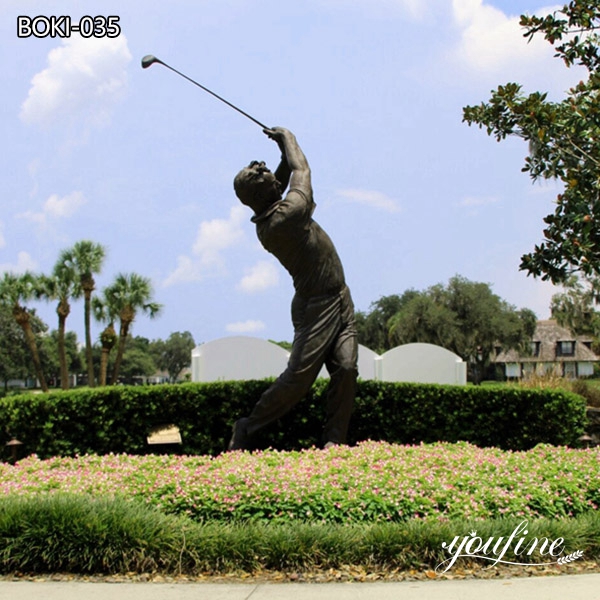 Make a 1:1 Clay Model:
Before casting a custom 
bronze statue
, it is important to make a 1:1 clay model in advance since the effect of the clay model is decisive to the final effect of an artwork. For this bronze golf statue, it is difficult to shape a vivid facial expression and natural shape of the clothes. But it is not a big deal for modeling masters of YouFine. All of them have started to learn modeling techniques with top-level modeling masters at a young age and have had many years of modeling experience and superb techniques. Every model made by them is an artwork.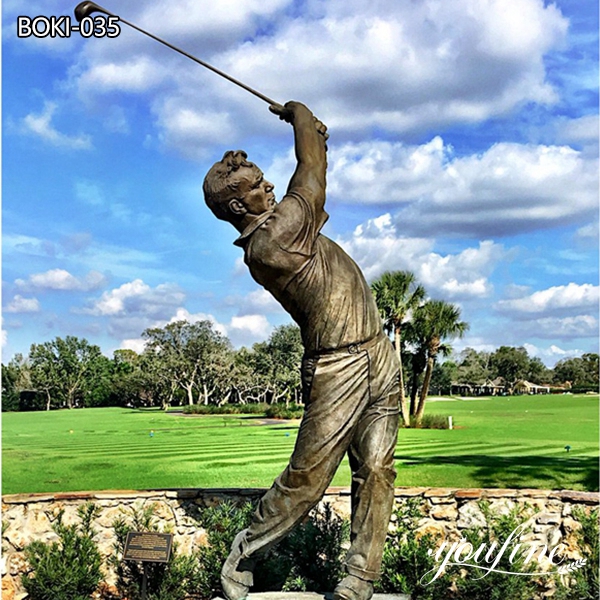 Why Choose This Statue?
This golf statue is made of high-quality bronze which is a mixture of 80% copper and 20% other materials. That means this figure statue has characteristics of both bronze and other materials. It would be hard and could be placed outdoor without erosion for many years.
It is a complex process to casting a perfect bronze statue. For this statue, it would experience 33 steps and every step must be operated by experienced casting masters. Or the final effect would not be as perfect as expected. The YouFine promise every statue would be flawless.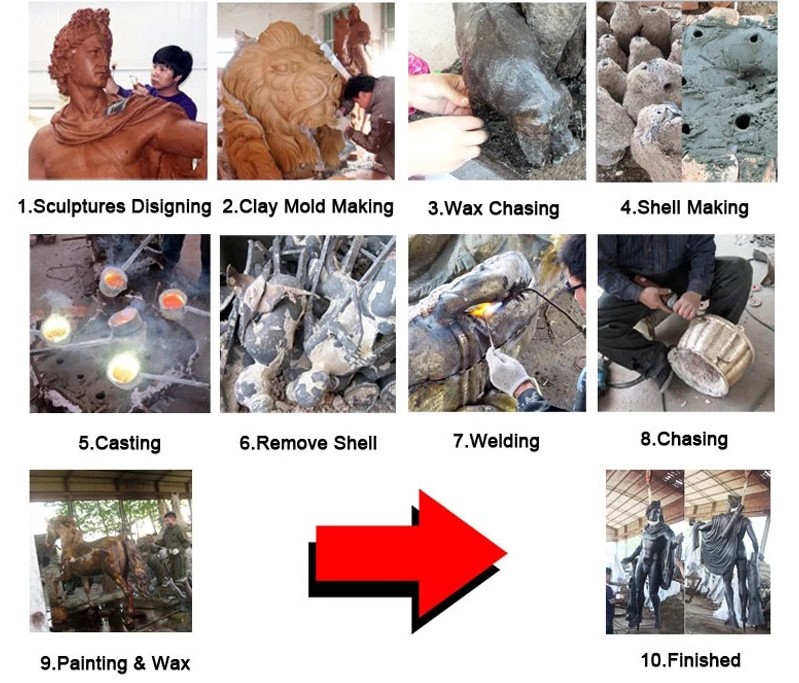 The lifelike facial expression and exquisite make this statue be a wonderful decoration that could be applied at many places. For example, golf clubs would buy some figures to decorate their club or street corners, parks could set this on the lawn and people who like playing golf could decorate their home or garden with it.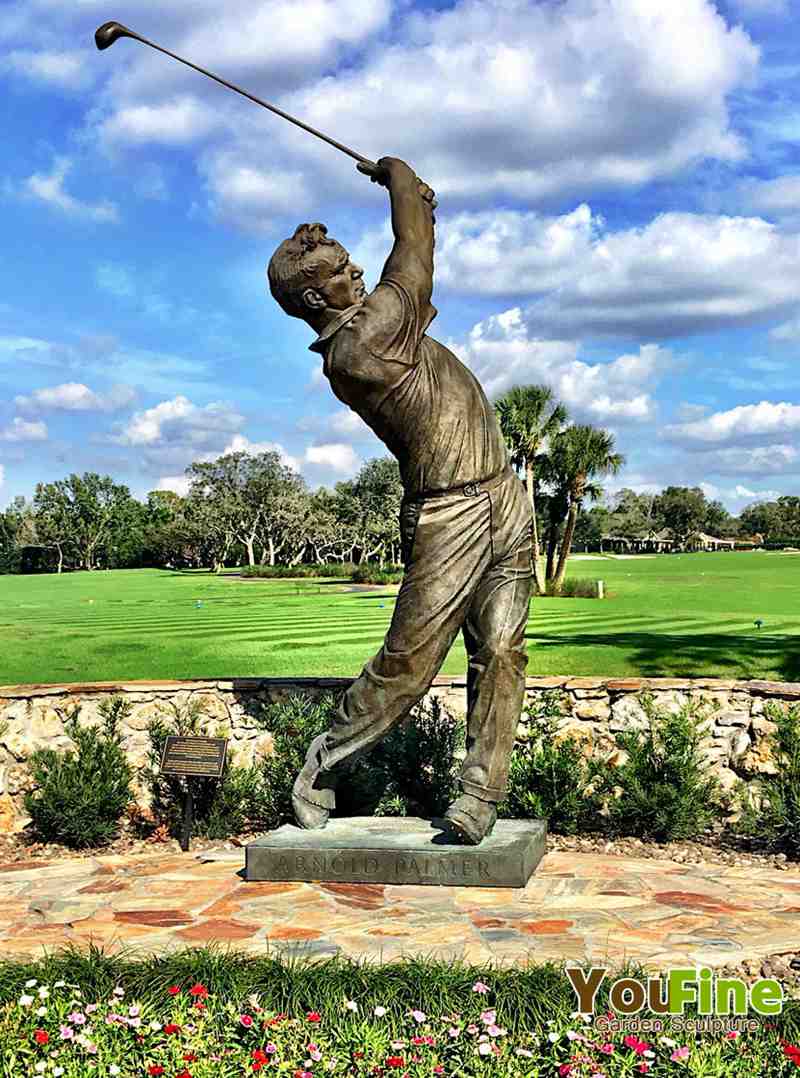 YouFine's Customized Service:
YouFine focuses on the customization of sculptures. We not only support the modeling design of sculptures, but also support customized sculptures for real people.
Whether you want for your family, favorite stars, athletes, or people and animals that are memorable to you. YouFine could satisfy your wish.
It is worth mentioning that as long as you provide the photo you want to customize, YouFine's clay model artist could create a realistic model for you. At the same time, you could put forward your amendments, and we could meet your requirements.
Trust that you and your family would be delighted with a realistic custom bronze sculpture.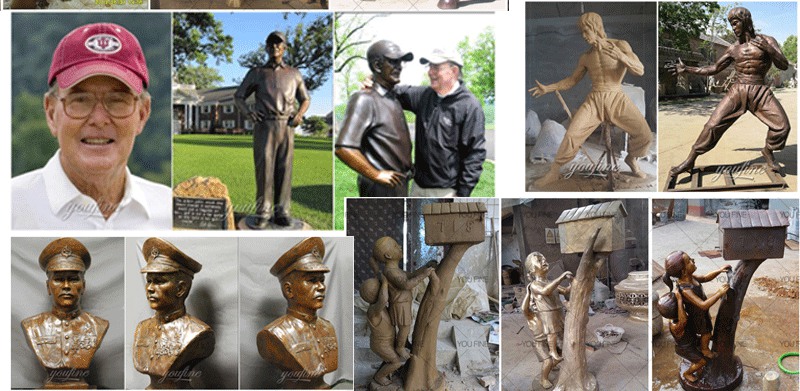 No one would like to miss such a well-designed bronze sculpture, please contact our consultant and tell them what you need. Our consultants would give you some purchase suggestions according to your budgets and requirements.