Details of Metal Leaf Sculpture
This metal leaf sculpture is the latest creation of YouFine's designers and has been widely praised and welcomed since its release. The main thing is that it presents our exquisite level of craftsmanship. Its shape simulates the shape of a real leaf, and we have highly reproduced the root and veins of the leaf. In short, every detail demonstrates the exquisite and high-quality features of the YouFine stainless steel sculpture. Moreover, this sculpture has a unique mirror effect that could change with the surrounding environment.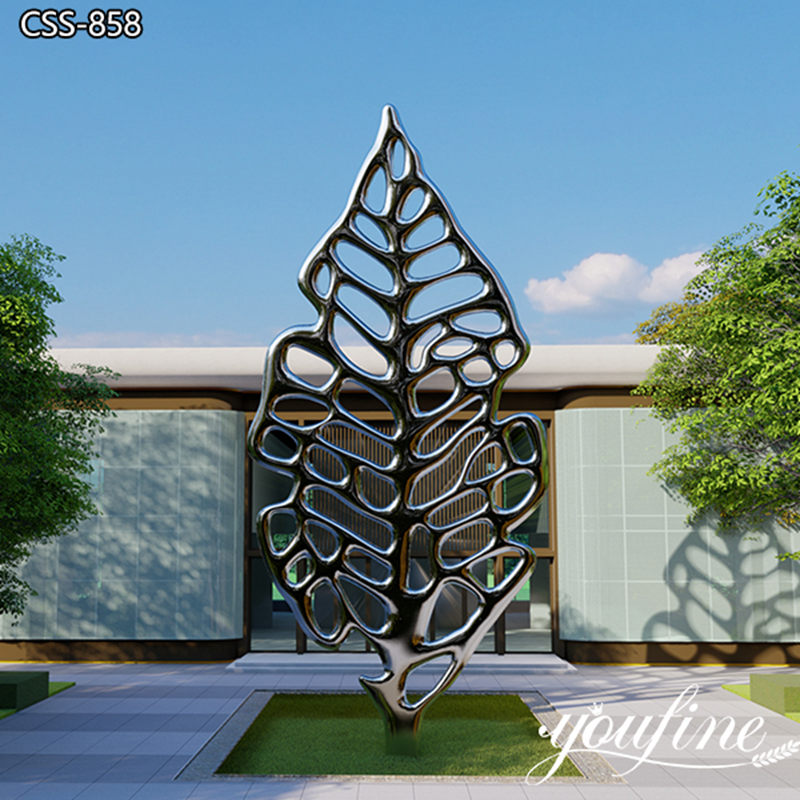 YouFine's Design Team
YouFine has an independent design team of its own. We have a team of professional designers responsible for the styling and improvement of the sculpture. Up to today, YouFine has designed countless pieces of stainless steel sculptures, and many hot styles are being copied in the industry.
On the one hand, we could help you realize your design ideas, and our professional designers could draw hand sketches, 3D rendering drawings, and other design drawings. If you need, we could help you simulate the effect of a sculpture placed in a certain scene to help you better choose a sculptured artwork.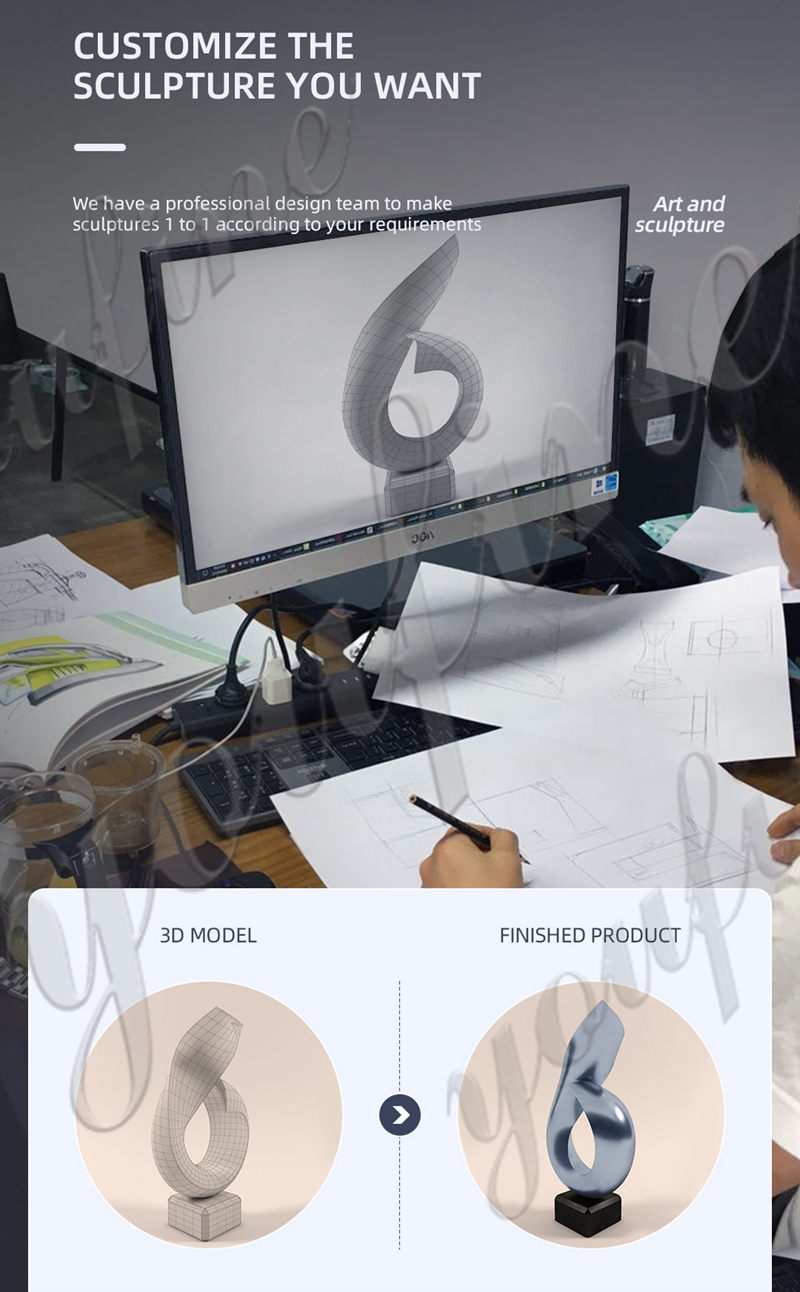 More Choices for Metal Sculptures
This stainless steel garden sculpture is one of YouFine's newest sculptural designs. This mirror stainless steel sculpture has many special designs, including stainless steel tree sculpture, stainless steel animal sculpture,
stainless steel abstract sculpture
, and colorful, stainless steel sculpture. Each sculpture is the result of careful research and creation by our designers. In addition, YouFine offers a custom sculpture service; you could choose the size, shape, color, and process of the sculpture according to your needs, etc. YouFine would meet the needs of customers well.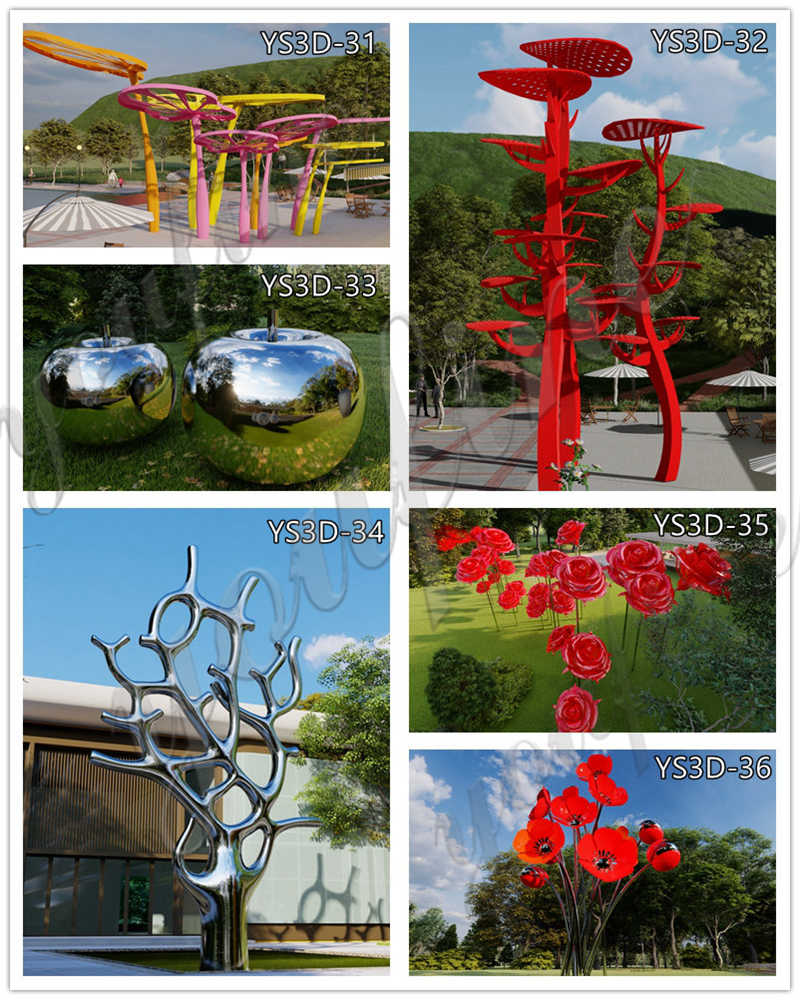 Unique QC team
YouFine is a responsible sculpture supplier, and we take each sculpture artwork creation very seriously. To ensure that the sculptures meet the needs of our customers, we have a dedicated QC team member who follows the entire process of making the
sculpture
s. We also provide timely feedback to our clients on the progress of the sculptures and make timely adjustments according to their comments. In addition, after the sculpture is completed, YouFine's QC team would inspect it, and only quality sculptures would begin to be packaged and shipped.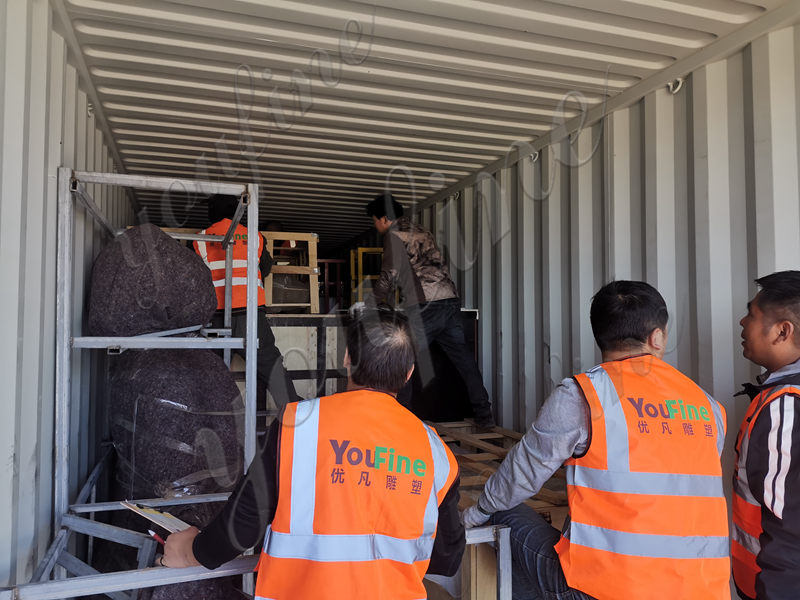 Every service of YouFine is designed to let our customers experience the care and exquisite artwork of our sculpture making. Please feel free to contact us for more information.