With the improvement of artistic taste, more and more people pay attention to the interior decoration when decorating their house. They would also spend time and energy decorating their private gardens with some marble statue for garden. This article would introduce some commonly used garden decorations. If you are planning to buy some sculptures to decorate your garden, this article would give you some helpful suggestions.
1. Marble fountain
Beautiful and exquisite marble fountain is an excellent garden decoration. Most of the fountains are made of pure natural marble, which has high hardness, wear resistance and long service life. In addition, natural stone has some special natural patterns which are elegant and unique and suit to various garden styles. The well-designed marble fountains could show the your good artistic taste and status, and is an indispensable decoration in the garden.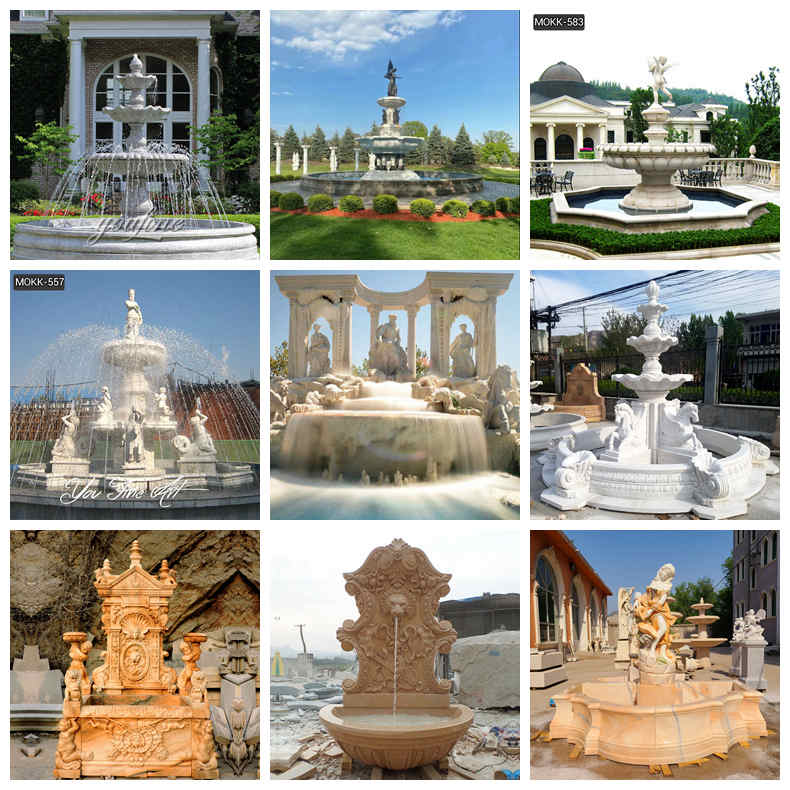 If your garden is large enough, you could order a large outdoor fountain. After installation, the effect will be very stunning. If your garden does not have enough space for a large fountain, you can choose a small fountain or wall fountain with some simple designs. Hand-made artwork would be the most attractive view in your garden.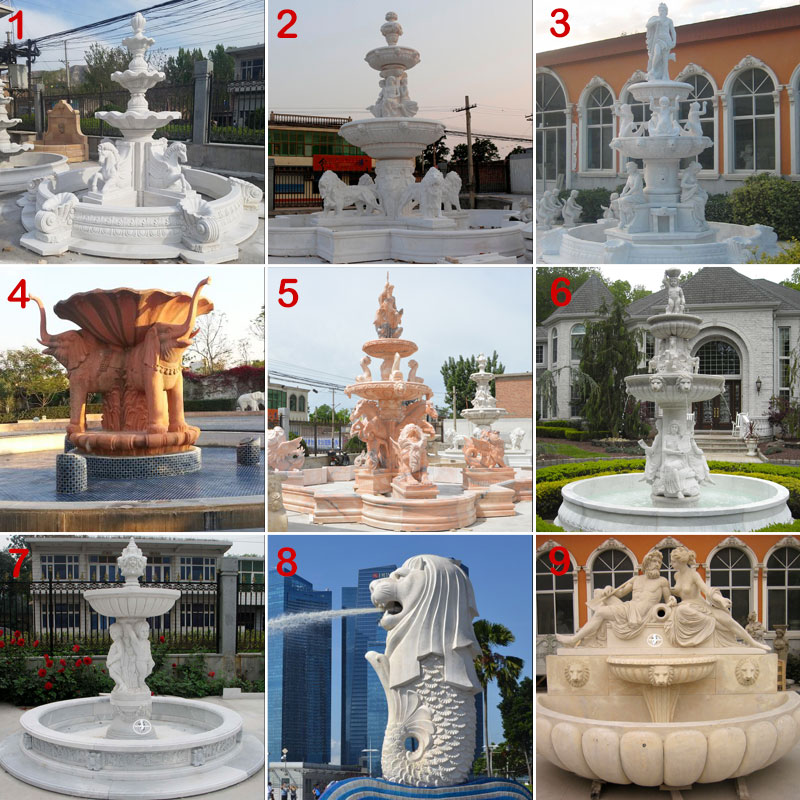 2. Marble Gazebo
If you want find a place to admire the beautiful views of your own well-arranged garden, placing a gazebo in the garden is definitely a wise decision. In the hot summer, you could sit in the gazebo to escape the heat; on a rainy day, you could sit in the gazebo to enjoy the beautiful view of rain; in your spare time, you could sit in the gazebo to chat with your family and share interesting things in life.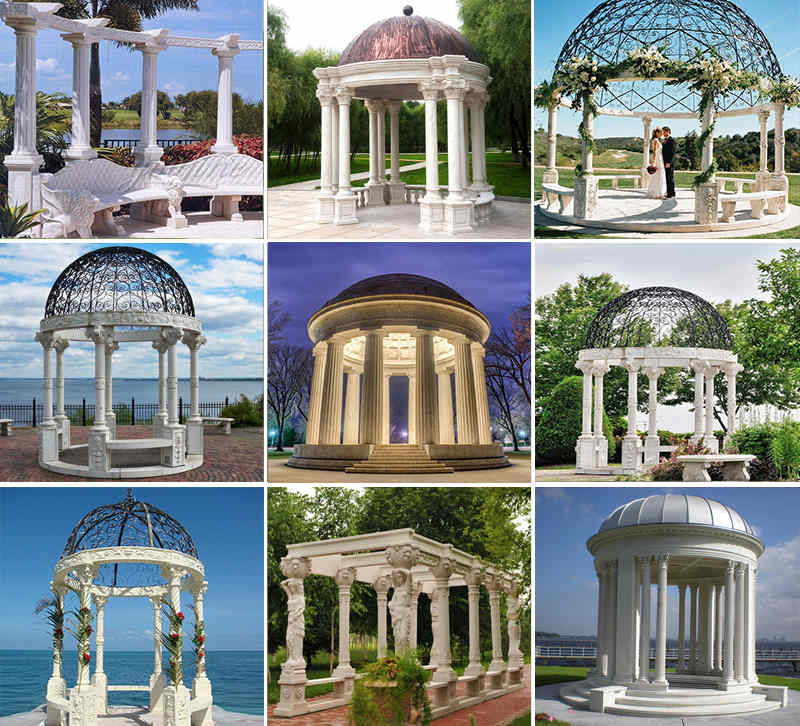 3. Marble flower pot
If you are a gardening enthusiast or plan to grow some plants in your garden, you could buy some marble flower pots, which have carefully carved patterns on them. Flower pots made by YouFine are both beautiful and practical. You could also directly use the flowerpot as an artistic sculpture to decorate your garden or grow some plants in the pots in order to make full use of the practical function.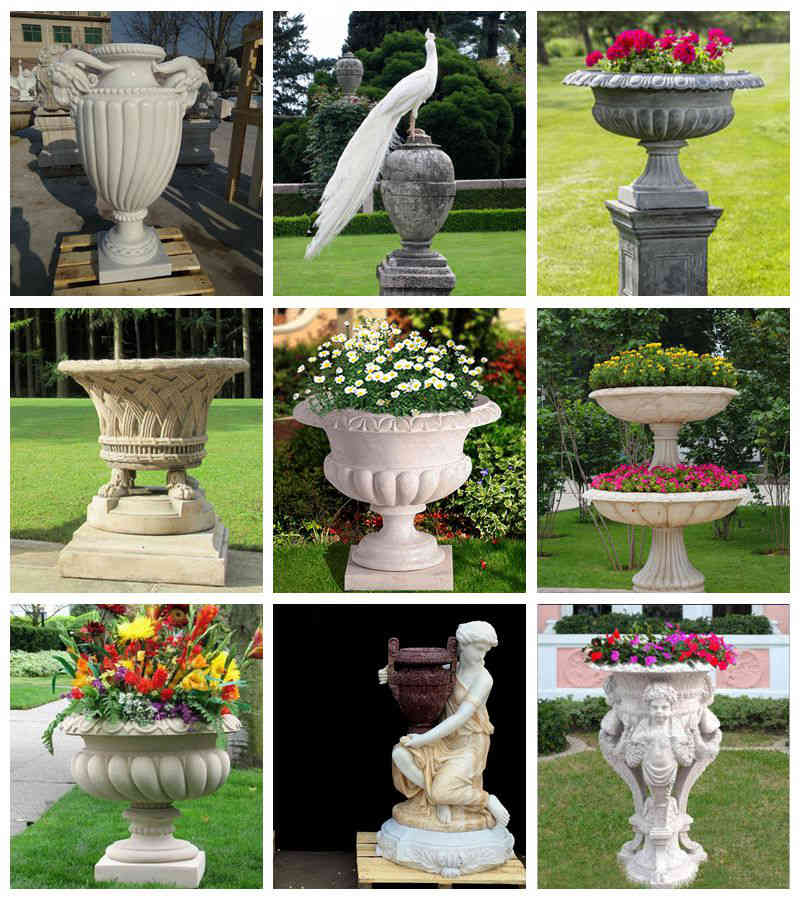 4. Statue
You could choose to use some statues of figures or animals statues to create a unique garden. If you admire a certain celebrity or like the work of a certain artist, why not put some sculptures you like in your garden? Or you can put some interesting animal sculptures, which your children would love.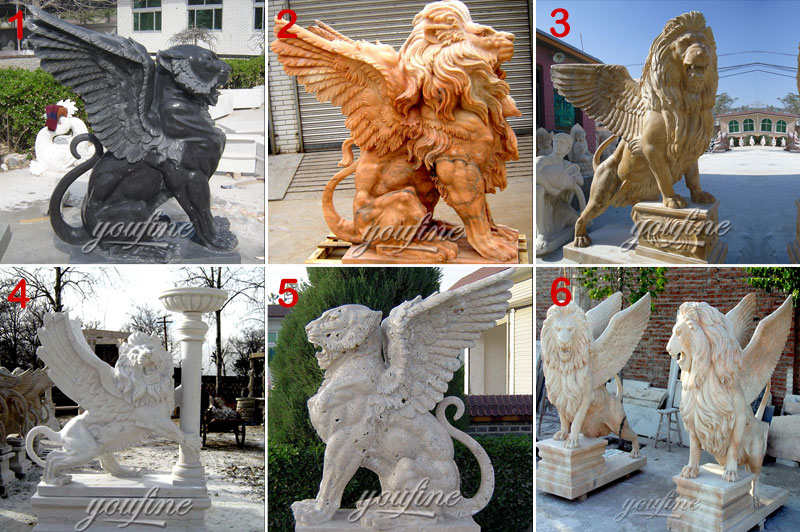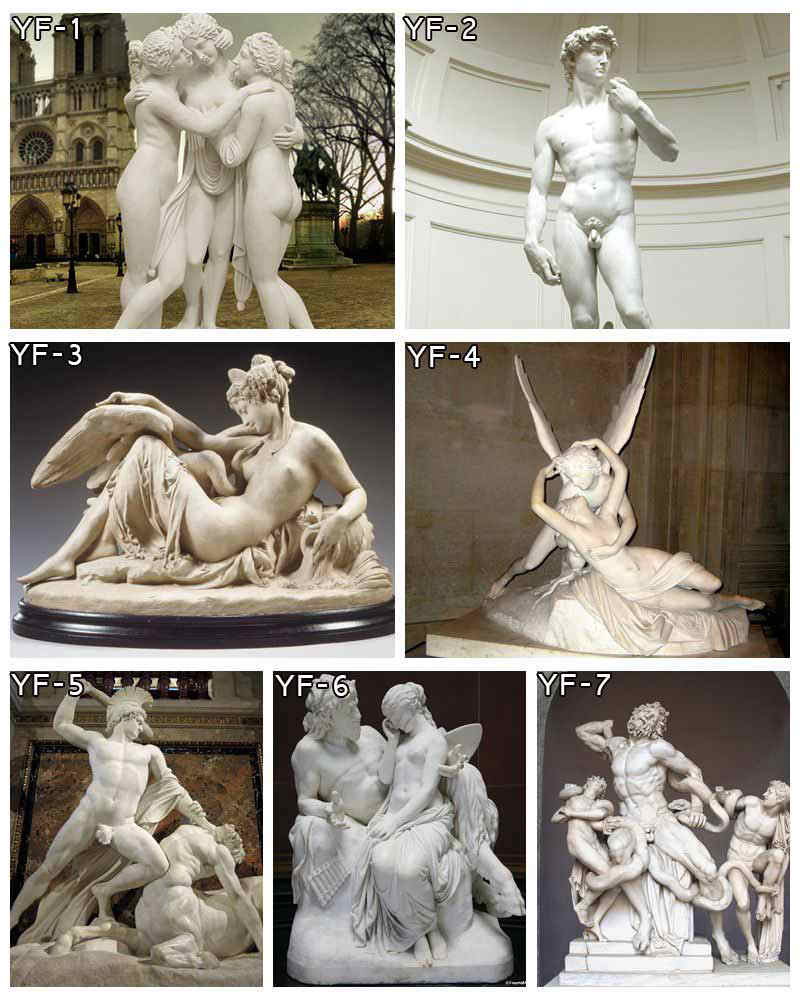 No matter what kind of marble sculpture you need, the YouFine factory could always provide high-quality and beautifully designed products. We promise that all marble sculptures are designed by a professional design team, made of high-quality natural marble, hand-carved by professional masters, and at reasonable prices. Please contact us, if you need some of them.