On Mar, 14th, one of our old client visited our factory to check his bronze horse sculpture. Why I said this time is the adventure? As the work we made previous was not approved by them. Both of us with big pressure to work with on this in a short time. Because we don't know what will happen tomorrow.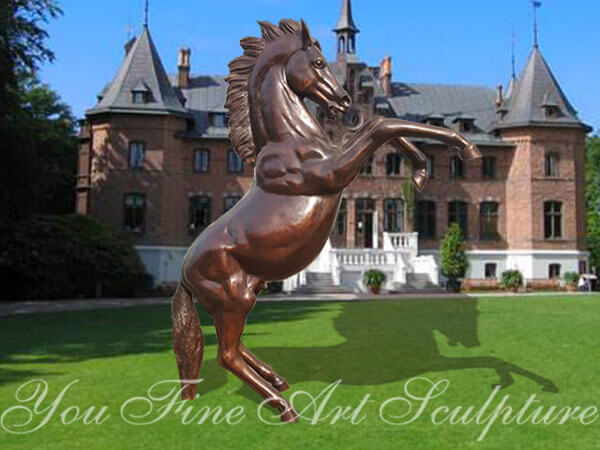 He stayed here for around 2 weeks, during that time, we fight side by side every day, we made a new head for the bronze horse all days. Finally, they said we make an amazing work, they approved it at the end. 
He is a great artist, and he has a high standard for his work and our work. But he is unfamiliar with our craft, some of his thoughts are idealization, there is no one could meet his requests perfectly. After he worked together with us, he understood our work, and realized his impossible requests. He said we are responsible for our clients, he couldn't live us any more, we are his only relative and friends in China. 
Before he left here, we accompany him to our local mountain, JiaShan. We climb the mountain and took some photos for memorial. He said he will do some painting according to these photos.