Seven maintenance skills of stainless steel sculpture
Stainless steel is one of the most popular material, it's one of our main metal material to make sculpture.
Many people think that the stainless steel is not rusty, only stainless steel has good corrosion resistance, the reason is that the surface of a layer of passivation film on stainless steel by the use of different conditions, the degree of oxidation is not the same, but in the end have been oxidized. so, usually also Need to be maintained in properly ways.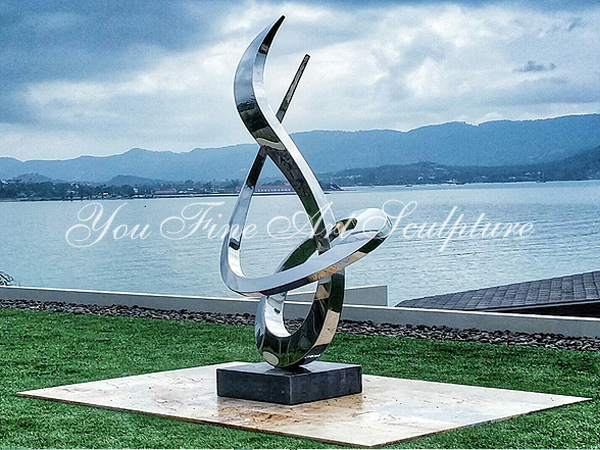 1. Regularly clean the stainless steel sculpture, use a detergent to clean on the surface of the sculpture, and then use a towel tp wipe it, for the larger stains, use spray gun to clean it, and then dry it with towel;
2. Some sculptures need to be placed in a non-ventilated environment, while the stainless steel sculpture is placed in a dry environment to protect it;
3. If your hand sweat when clean it, that will lead to the stainless steel sculpture rusty, therefore, it's had better to wear the gloves to clear it, one to prevent the stainless steel sculpture hurt the hands, the second is to prevent sweat from rust corrosion;
4. Clean the gap on the stainless steel sculpture, it is best to use cotton balls and then wipe the wet, along the cracks from scratch to the end of the tail to prevent omission, remember not to wet with a wet towel;
5. If the dirt on the stainless steel sculpture is too heavy, first blow with the cold air of the hair dryer, then use a soft brush to clean, do not use metal polishing agent and any other solvent;
6. For the scratches on the stainless steel sculpture, as long as it is not very serious, you can polish repair;
7.After cleaning the stainless steel sculpture, cast a thin layer of micro crystalline wax, basically, clean it once a year.