Whether on the Internet or in real life, you may have seen such an image: an angel lying on a tombstone, wings drooping, covering his face and crying. This is the angel of grief headstone. This classic marble angel tombstone is different from traditional tombstones in that it expresses more of the sadness of the loved ones left behind. A feature in The Guardian called the design "one of the most copied images in the world." Next, I will lead you to explore the story and meaning behind this marble angel headstone.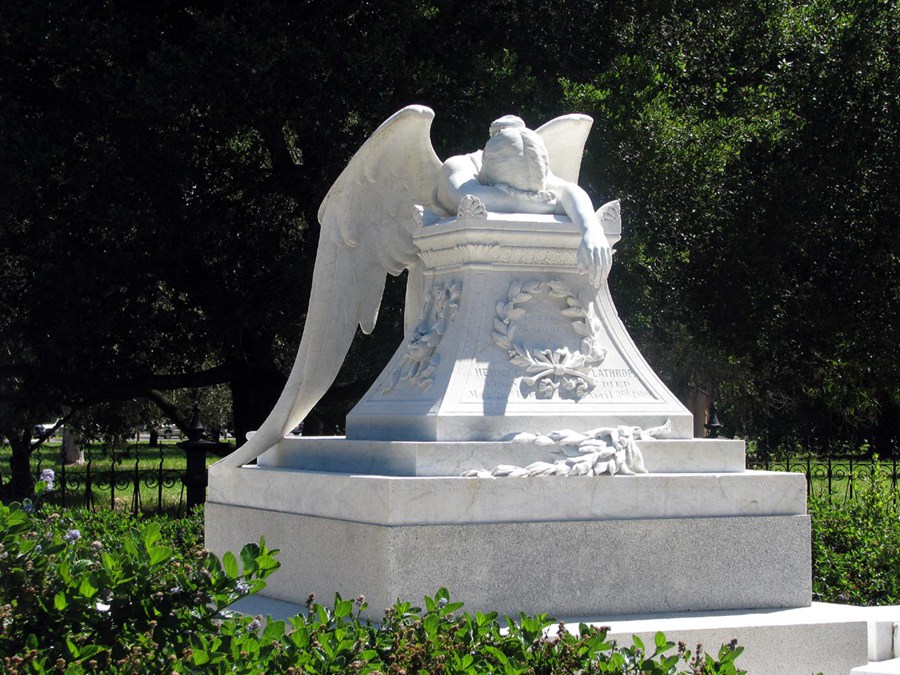 Who created Angle of Grief Headstone?
William Wetmore Story, a very outstanding man. He was a noted sculptor, practiced law, composed poetry and other literary works, and was an art critic. He has a happy family with a wife who loves each other deeply. Unfortunately, his wife Emeline died in 1894 at the age of 73. After that, Story failed to recover and suffered a huge blow. He lost interest in sculpture and stopped his work. A year later, in 1895, Story also died and was buried with his wife.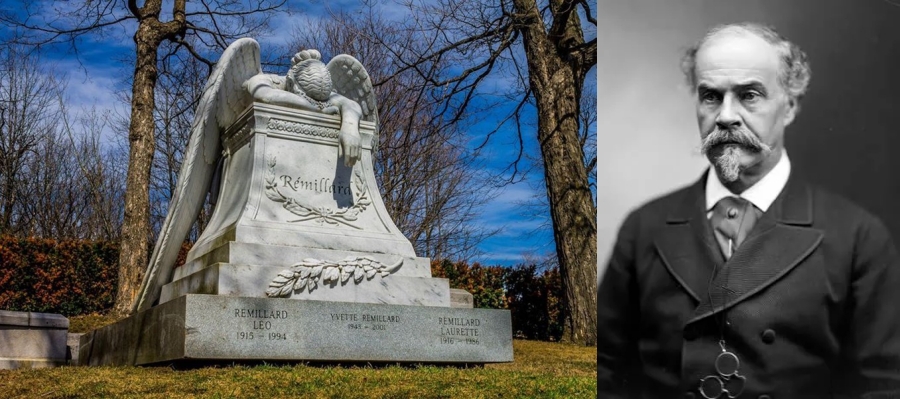 What is the Angle of Grief Headstone?
The Angle of Grief Headstone is the last marble sculpture of William Wetmore Story. It is obvious that it is in memory of his beloved wife. The depressed Story was inspired by his children and decided to commemorate his lover through sculpture, so this classic marble angel headstone was born. Story said: "It represents the angel of Grief, in utter abandonment, throwing herself with drooping wings and hidden face over a funeral altar. It represents what I feel. It represents Prostration. Yet to do it helps me."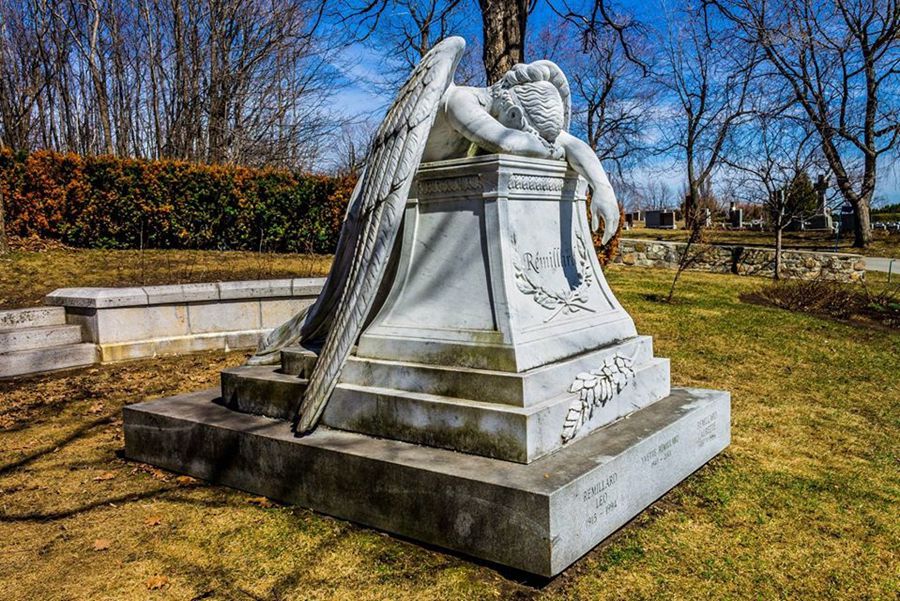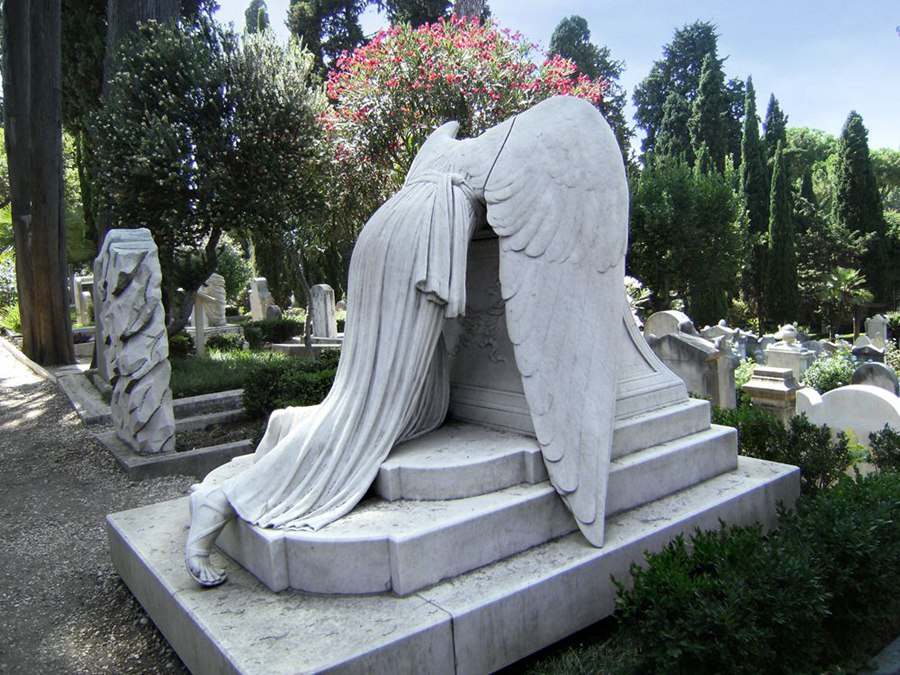 What do Angels on Headstones Mean?
Angel statue are often seen on tombstones, and they have beautiful meanings and blessings. Different angels and different actions may represent different meanings, but overall they are blessings and remembrances of the deceased, hoping that the angels can guide the deceased to heaven. If you want to know more about the difference, you can read my other blog: What Is the Meaning of the Marble Angel Tombstone?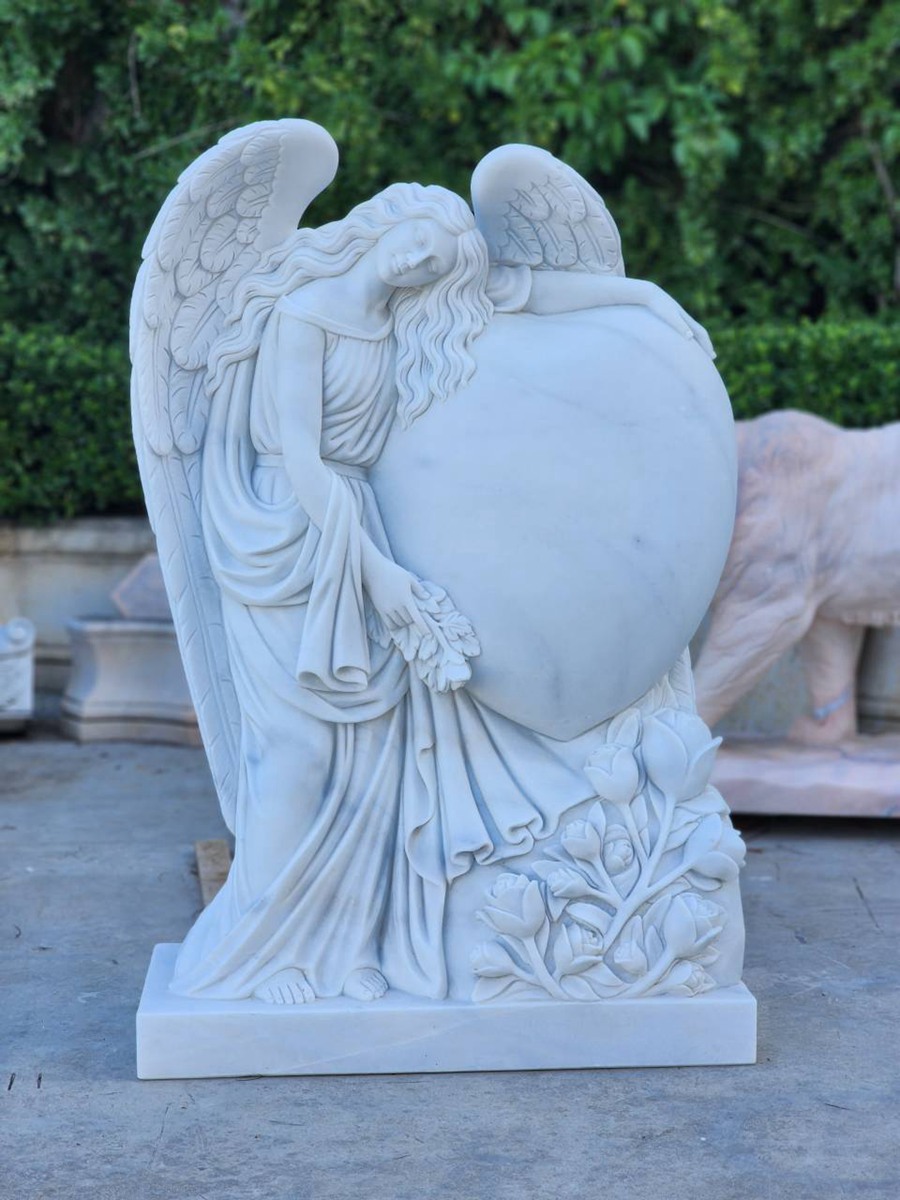 YouFine is a factory with 40 years of carving experience. It is located in Quyang, Hebei, the hometown of sculpture in China, and therefore artists carving technique that has been passed down for two thousand years. Therefore, YouFine can provide you with high-quality marble angel sculptures or marble angel tombstones, with one-stop customized services to meet all your needs. You can contact them anytime if you have any needs.