Choosing a marble tombstone for a departed loved one can be a heavy and meaningful undertaking, as you need to organize your mind and face a variety of styles to choose from. Perhaps you have seen such a unique marble tombstone – tombstone with an angel – among the many options. But did you know that angels in different actions have different meanings? After reading this blog, it may help you make a better choice.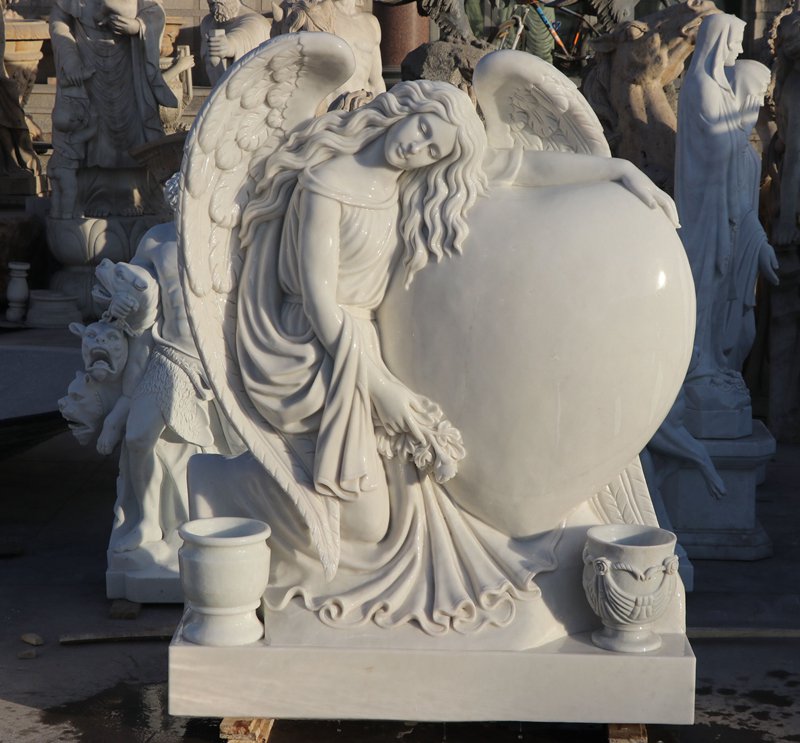 What Is The Angel Tombstone?
Angels are supernatural and powerful beings. Most religious beliefs have concepts similar to angels, but most of them represent holiness, goodness, integrity, communicators of God's will, spirits serving God, and sent by God to protect believers from demons Intrusion protector. It is a bridge to bring God's message to people into the world. 
They are widely believed to be intermediaries between God and humans, but the role of angels goes beyond simply passing information from one to the other. Primarily seen as guiding and protecting spirits, angels watch over humans in their daily lives.
Therefore, the combination of angel elements and tombstones is full of people's sincere blessings for the departed loved one.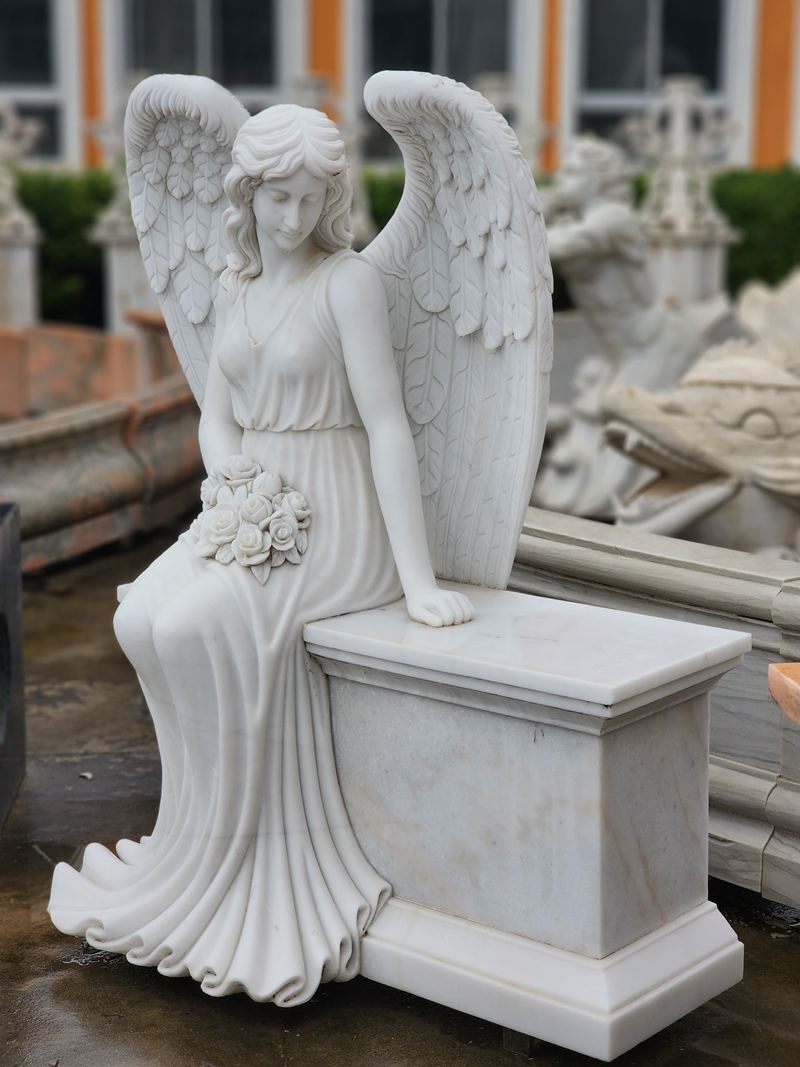 Meaning of Different Marble Angel Tombstones
Perhaps you have browsed various angel tombstones, yes, different actions of angels represent different meanings:
Weeping Angel Tombstone
The weeping angel tombstone expresses the sadness of the loss of a loved one and mourns the loss of a loved one. At the same time, the angel's wings on this tombstone spread out and surround the entire tombstone, implying the protection of the dead.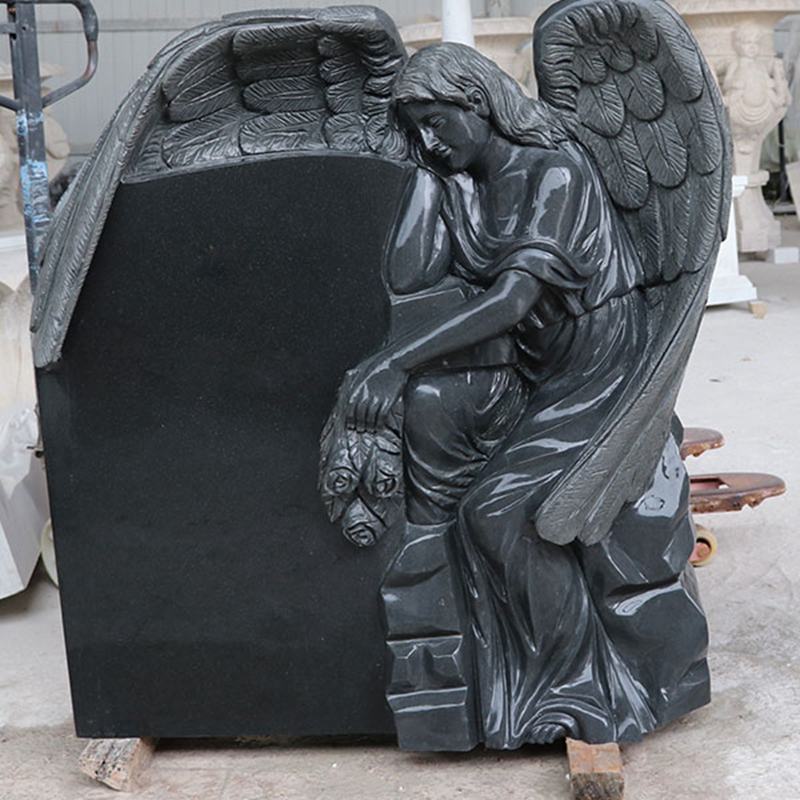 (High Quality Black Granite Marble Angel Tombstone )
Praying Angel Tombstone
Marble angel statue with folded hands as a symbol of devotion to God. At the same time, it could also bring people psychological comfort – angels pray for loved ones.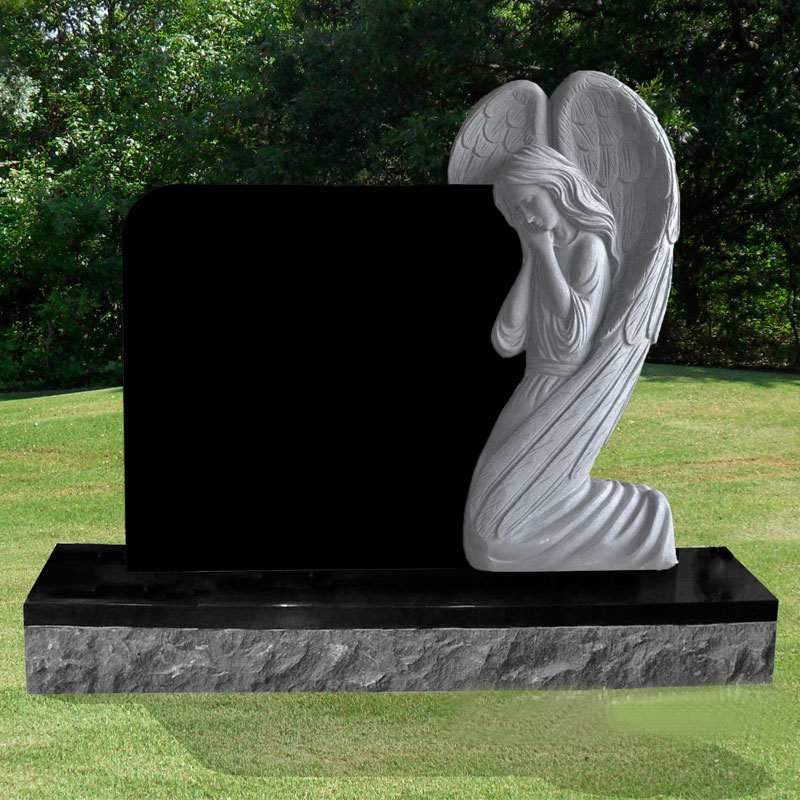 Angels with Their Hands Facing up
The angel tombstone with hands up represents that the soul of the deceased can lead to heaven through the guidance of the angel, which is the best comfort for people.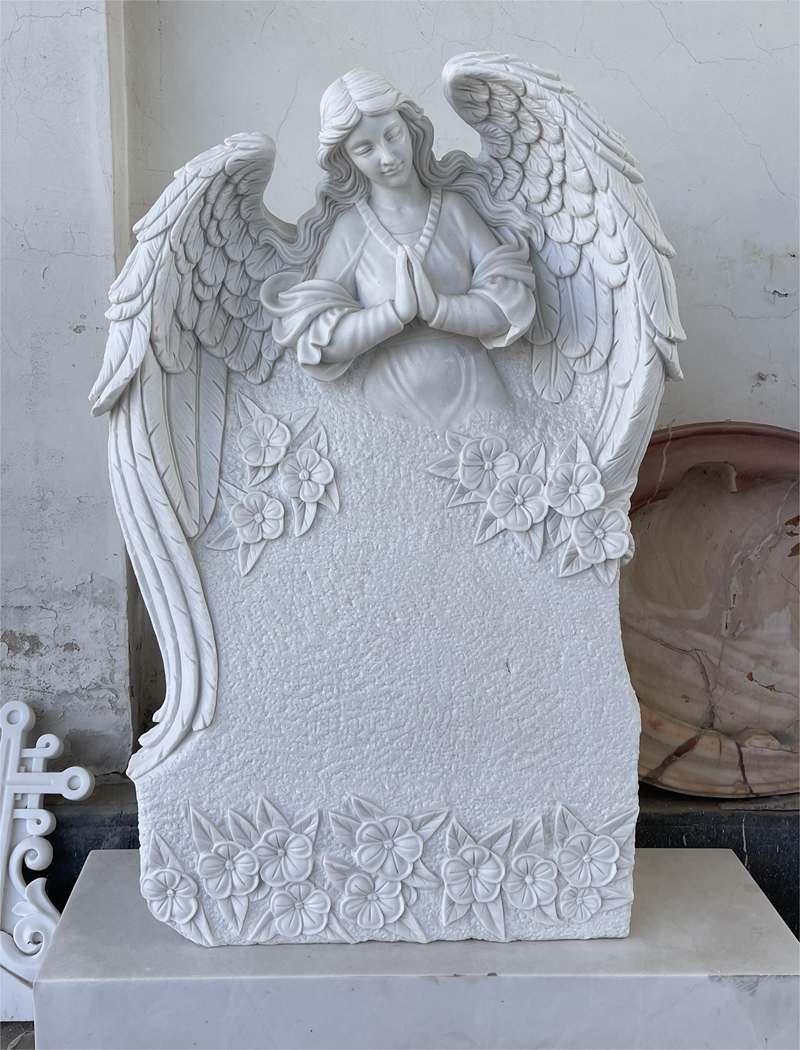 Angels with Their Heads Down and Bowing
The marble angel statue is designed with the head bowed, or facing down, to mourn the sudden loss or unexpected death of someone.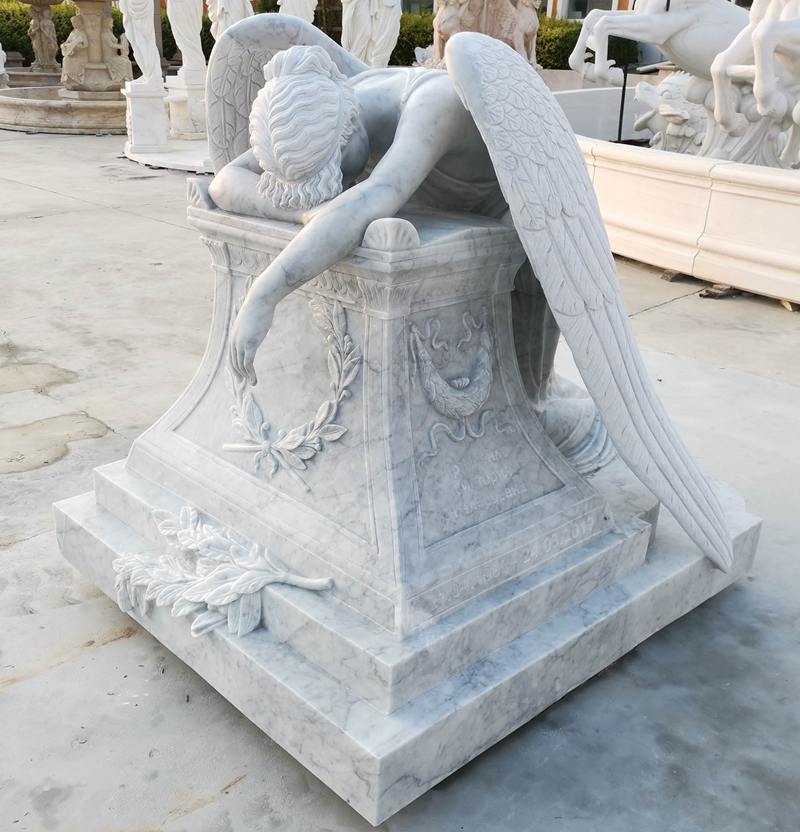 (White Marble Weeping Angel Memorial Headstone Cemetery )
The Greatest Respect for The Deceased–A High-quality Marble Angel Tombstone
Although angels are traditional figures in religion, they are also welcomed by people without religious beliefs because they can carry people's good wishes and blessings. Angels can guide loved ones to heaven and enjoy bliss. This brings great comfort to loved ones and cannot be underestimated, and it is also the greatest respect for the deceased.
With a sincere heart, YouFine provides marble angel tombstones to customers. We use high-quality natural marble as raw materials and cooperates with artists with a minimum of 20 years of experience. YouFine is confident in providing customers with a good shopping experience. Please feel free to contact them, professionals would provide you with one-on-one service.