I still remember clearly when I took part in work at the year of 2007.
I have two colleagues, and our manager. We need to write email and use PS tool to process picture every day.
But we do not have any train or class to learn how to do work, just stay and follow my colleagues.
One day manager said they have to go to take part in Canton Fair, so I need stay and reply all the emails about 10 days.  I am very nervous when I get this info, because I have not write any business email before, also I do not know our company email address and password.
Also I just know little about the PS.
The first day I check there is almost 40 pieces of email need reply, some about the specification 
Some about price, and some about the manufacture process. I almost do not have time to eat the three dinners, just working and go to factory to check, work until 1AM or 2AM during 10 days, sometimes could not sleep well because think of something suddenly.
The 10 days make me move forward quickly, but feel alone, not friendly accompany.
When we build You Fine Team, I hope You Fine is warm, and have the communication between hearts. The True feeling from inner heart, team members are not only colleague but also friends. We could work together, happy together, and move forward together, could get what we want in this big city. Not alone, not one person with big pressure.
6 years past, I have not get many from Substance area, the two apartments bought before I building the team. I just prepare one apartment for future office, and the half deposit I borrow from my Mom and Mom in law. I do not have time to company with my son, I got to Beijing airport to pick up clients when my son 30 days. I almost paralysis in Beijing, and cry in Beijing with my elder brother together. I still remember clearly my brother roar to me, he need one healthy sister, not related to Business. 
The passed 6 years is mixed with tears and sweats, but I am not alone.
Every important key point with colleague accompany.
I still remember just build the team during the year of 2013, we do not have inquiry, we stop all of our work, Learn together and work together until 10pm at our office, we still could not get our first inquiry, JIngjing and Gezi ect. We hold together and cry, where we made mistake why we could not get the first order? We invite Alibaba service, they are moved by our spirit, teach us, we get our first order during the second month, we success.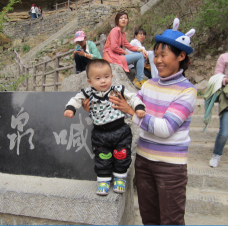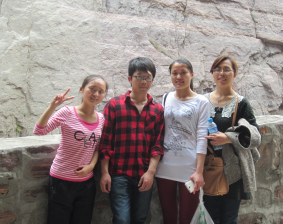 The spring of 2014, the total two month we do not have orders, all the team almost stop.
The big anxiety with me for two month, other Competitors with many orders but we are very 
Deserted.
I am almost could not stay clam in office. I ask panda go out with me together, she know me and tell me " sister, pls do not worry. We would be better very soon"
We come back and be concentrate to study our platform, we change our original plan to update more products. Finally we get our orders from July, then very consistant.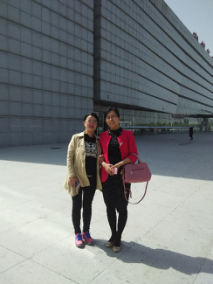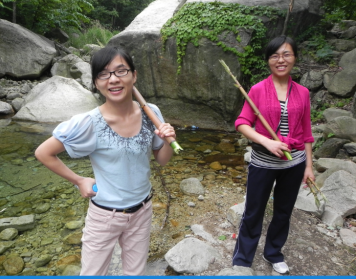 Now we still in one key point, we build one new department and some new members take part in our sales department, they still have not got the results, but with big Input, I am also anxiety and hope they could prove them, or my young colleague could not persist. 
Panda come to me again, she said do not worry sister, we would be better in future, 
They would be persist for future. I am not alone when I hear what she saids.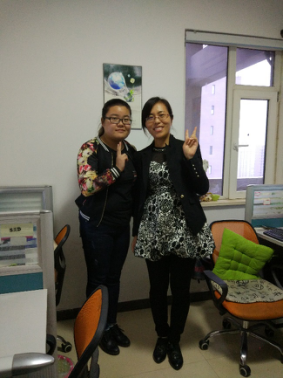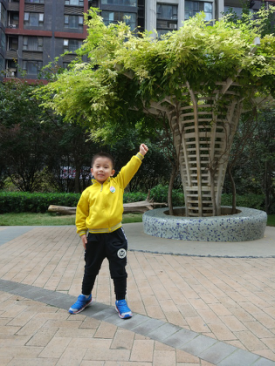 Venus come to me offer many good suggestion how to offer the better train for new sales members, how to offer more professional skills for them. 
I original think my team members are young, they do not have time or energy think of company future. I suddenly found they are so responsible they pay much attention to new colleagues and company growing, not just me. I am not one person I am not alone.
I love You Fine, and You Fine is really one family.
One only sit together, but really heart together.
I feel much appreciation for my colleagues, You Fine's Achievements is belong to these lovely colleagues.