As a component of culture, urban art represents the cultural level and spiritual outlook of the city, the region. The excellent urban sculptures in some cities use a permanent visual image to immerse everyone in their environment in a strong cultural atmosphere, feeling the artistic atmosphere of the city and the pulse of the city.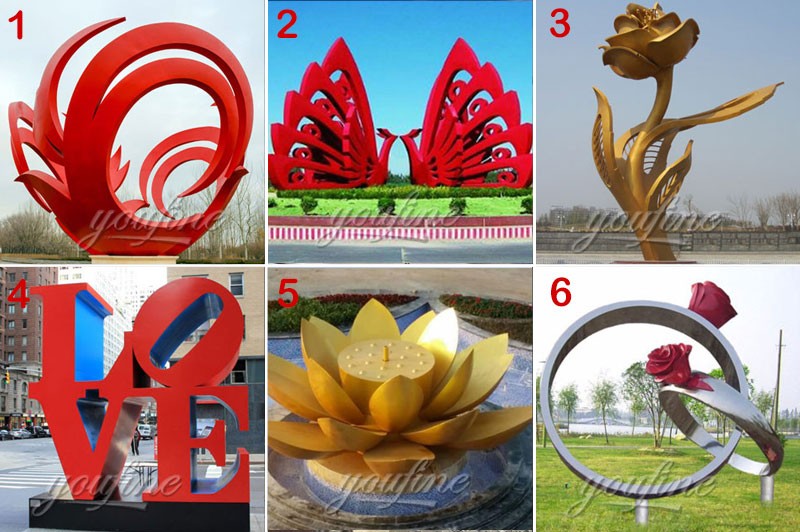 Stainless steel sculpture is a common kind of urban sculpture. Because stainless steel is resistant to corrosion by weak corrosive media such as air, steam, water, and chemically etched media such as acids, alkalis, and salts, many urban sculptures are made of stainless steel.
Now contemporary lawn sculpture,metal yard sculptures and metal outdoor sculptures are mostly made fo stainless steel.
Stainless steel sculptures have a variety of shapes, geometric sculptures, round sculptures, abstractions, etc., rich in content and strong in plasticity.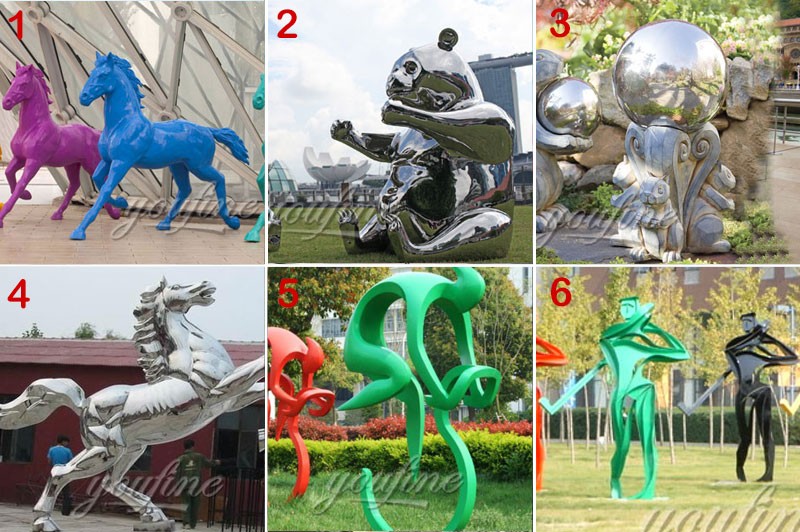 Urban sculpture, like the illustrations in our history books, records the history and civilization of different eras. Any city is a product of history and has a different historical tradition from other cities. Behind every city is a rich human history and allusions. So behind each sculpture there is a story of its own!