Customized Wrought Iron Fence come in two main styles, classical and modern. Classical fences often use complex decorations. The material used is also harder in texture. The colors are mostly antique and the lines are beautiful. The appearance of modern fences is relatively simple. The overall decoration is generally made of square tube or round tube material, which is simple and beautiful. No matter which style of fence, the quality is very good and durable.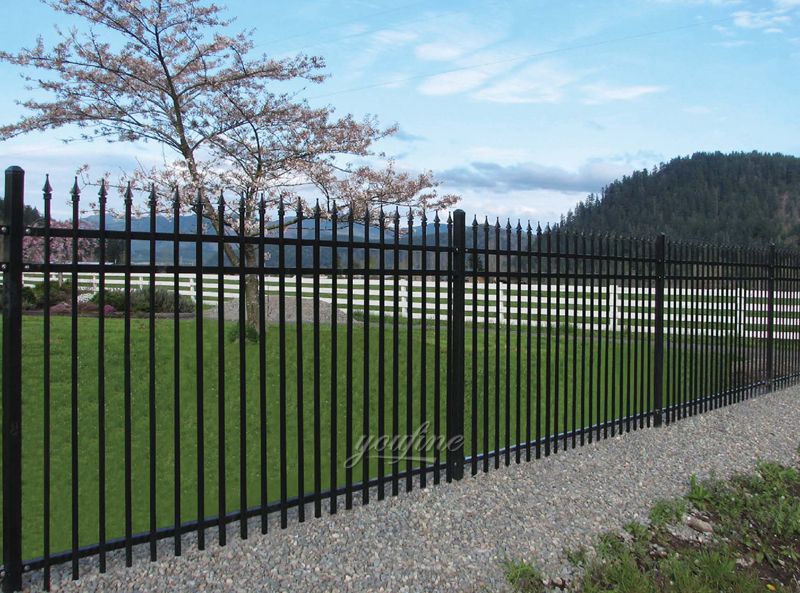 Cheap, Affordable, Recyclable and Environmentally Friendly
Customized Wrought Iron Fences are cheap, affordable, recyclable and environmentally friendly. The iron fence is made with precision, and the anti-theft function is strong, which could flect the beauty of the craft. Iron fences are widely used, and can be made into villa iron fences, European fences, luxury fences, courtyard fences, park fences, factory fences, and safe and environmentally friendly kindergarten fences.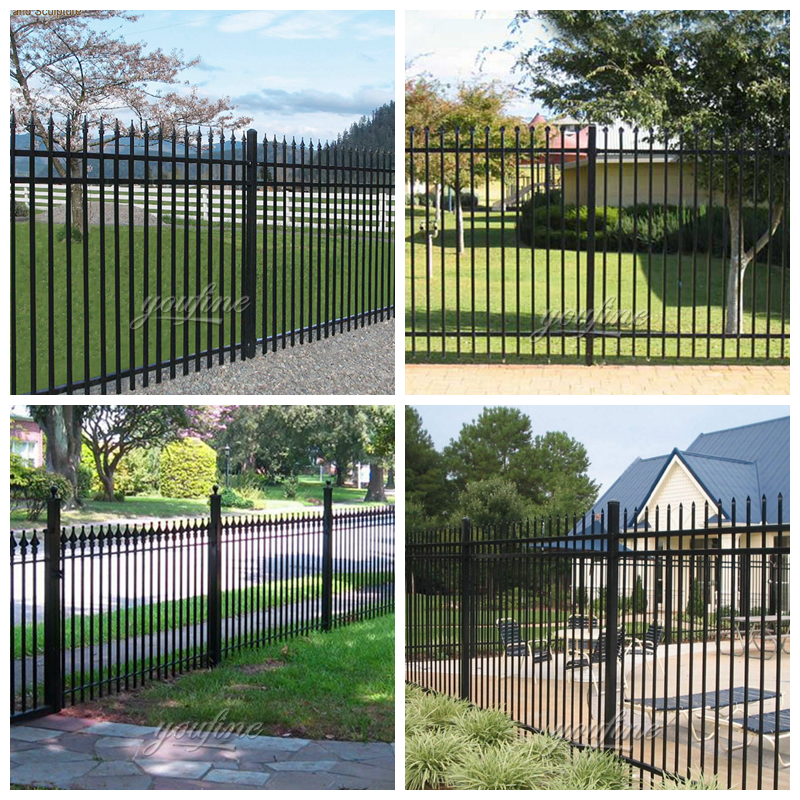 High-quality Material
The Customized Wrought Iron Fence is made of high-quality materials and is manufactured with advanced technology to ensure quality. practical. The wrought iron fence is beautiful in appearance and has a good visual effect. It has a very good artistic beauty, presents a classical atmosphere, makes people feel like a fairyland, and guarantees a good appearance.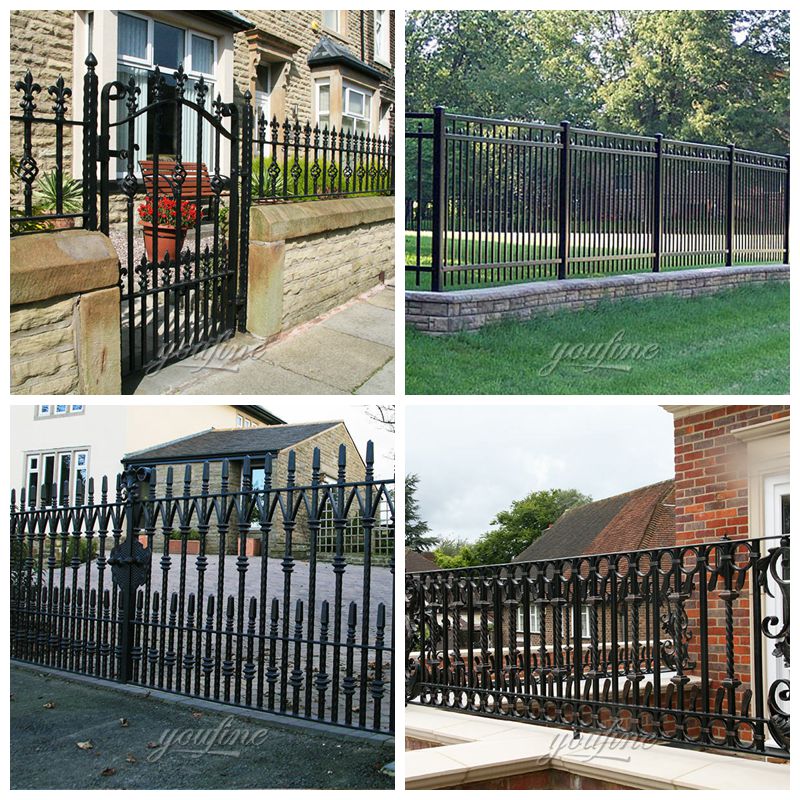 Customized Service
Our wrought Customized Wrought Iron Fences are custom made and could be tailored to your living style and perimeter. However, most iron fences are used in outdoor courtyards. We also considered this situation during the production process. Therefore, in the production process, high wear-resistant, high-resistance, high-rust-proof materials are used, which are safe to use. We specialize in wrought iron products and definitely let you buy your favorite products at the right price.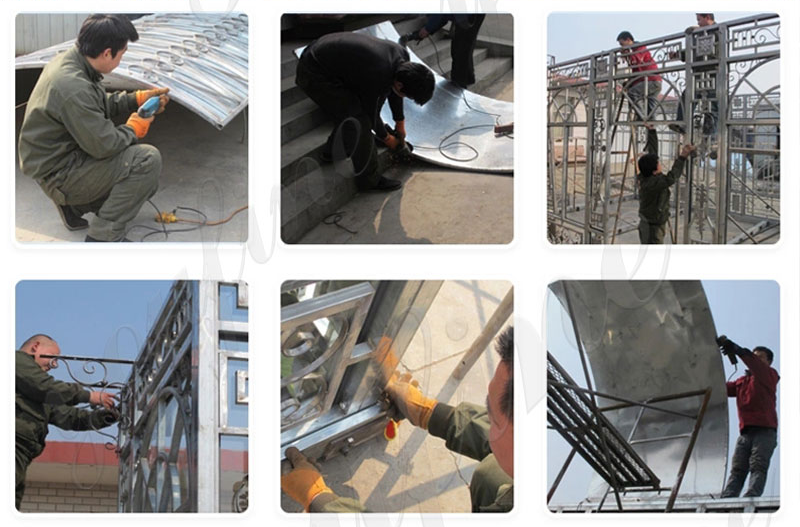 Installation Instructions
You could rest assured that our team has a clear division of labor. Talented designers could do CAD drawing and installation instructions. The quality inspection team strictly controls the quality. The professional sales team helps you choose the satisfactory products and solve the pre-sales and after-sales service. Quality and better service are our goals. Welcome your inquiry.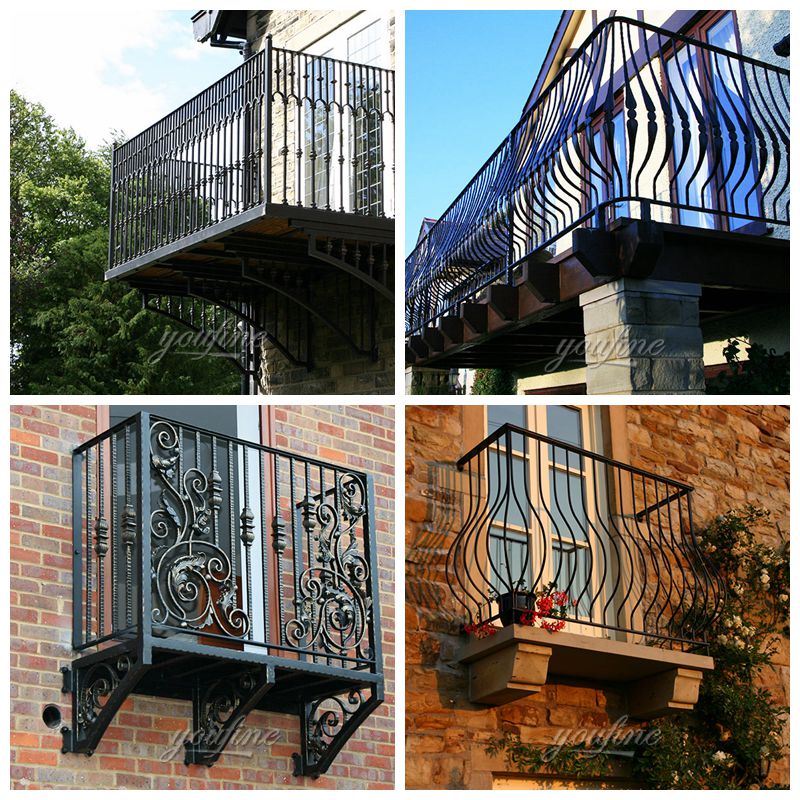 Iron fence is a kind of architectural decoration art. We not only have Customized Wrought Iron Fences, but also iron gates, iron window railings, iron lamps, etc. Our products are widely used in construction, home, gardening and other industries. If you are interested in our products, please feel free to contact us.
Specifications
| | |
| --- | --- |
| Item No | IOK-139 |
| Size | Customized Size |
| Material |  Iron |
| Package | Strong Wooden Case |
| Service | Customize Acceptable |
| Keyword 1 | Wrought Iron Fence Decoration |
| Keyword 2 | Customized Wrought Iron Fence |
| Payment | T/T, Credit, Western Union, Money gram,PayPal |