This life-size bronze rearing horse statue is highly detailed and wonderfully colored to give it a artistic yet realistic look and feel. Our artists have carefully depicted the handsomeness and majesty of the horse, with every muscle showing the horse's sense of power. It's a perfect addition to any park, zoo, ranch, or public setting and makes a great Mascot for your favorite equestrian theme sports team.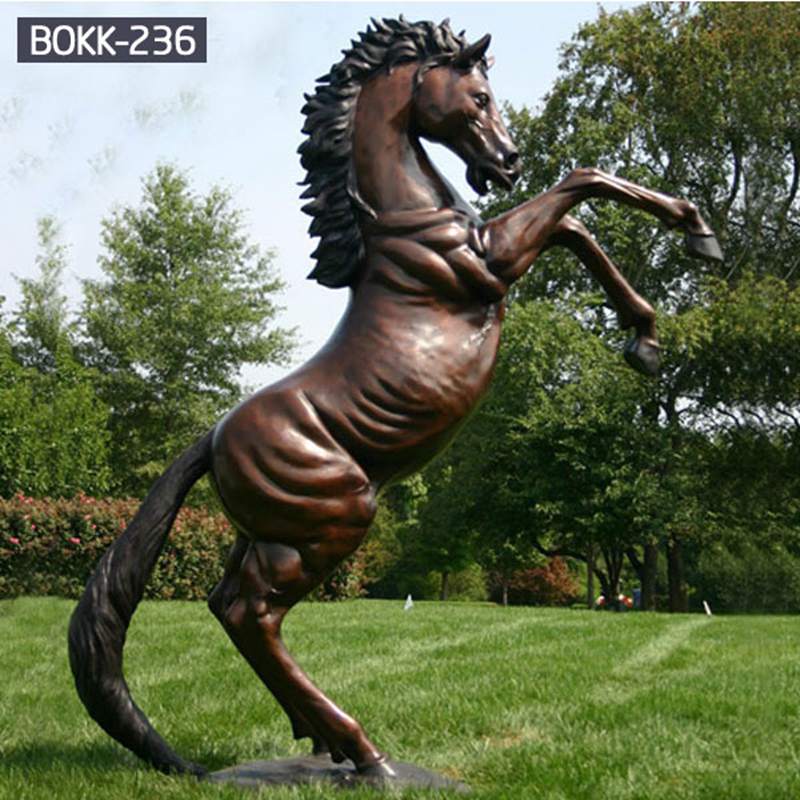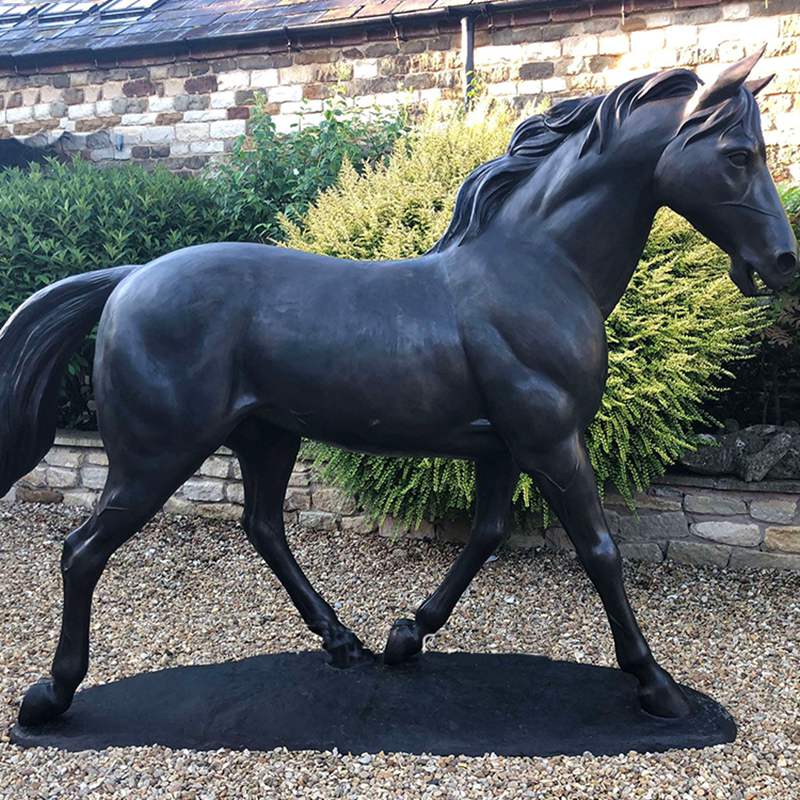 Why Do People Buy Horse Statues as Decoration?
The bronze rearing horse statue has a strong and endless amount of gas. In Feng Shui, the horse is not divided into a beast or a beast. Its gas cannot be easily grasped and controlled. Most people regard the horse as the beast of the official. What's more, it is suitable for any outdoor decoration, and your friends would be attractive by this reallistic bronze horse statue in life size.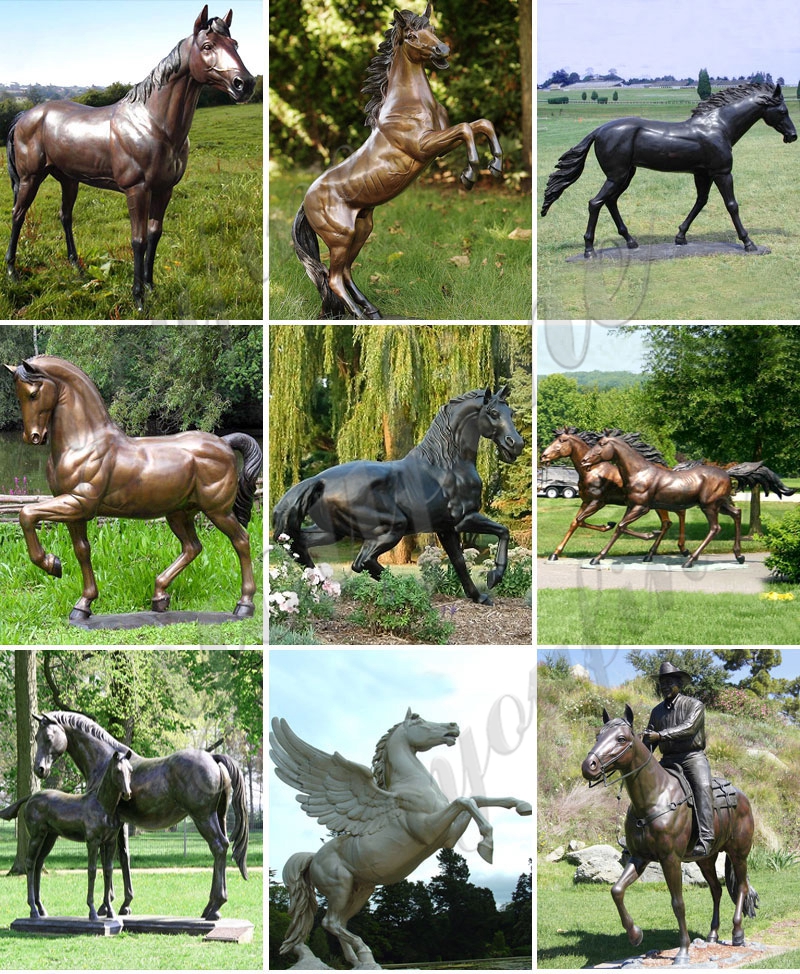 Why Choose YouFine?
The life size bronze rearing horse statue crafts are actually many in shape, including bronze rearing horse statue, racing horse statue, horse head statue, famous horse statue tarkov, and etc. These bronze horse sculptures were carefully cast by YouFine artists using the lost wax method, which involves a complex process from the carving of the clay mold to the casting of the bronze sculpture. But in pursuit of progress in craftsmanship and realistic sculptures, we are always improving the process and striving to bring the best artwork experience to each customer.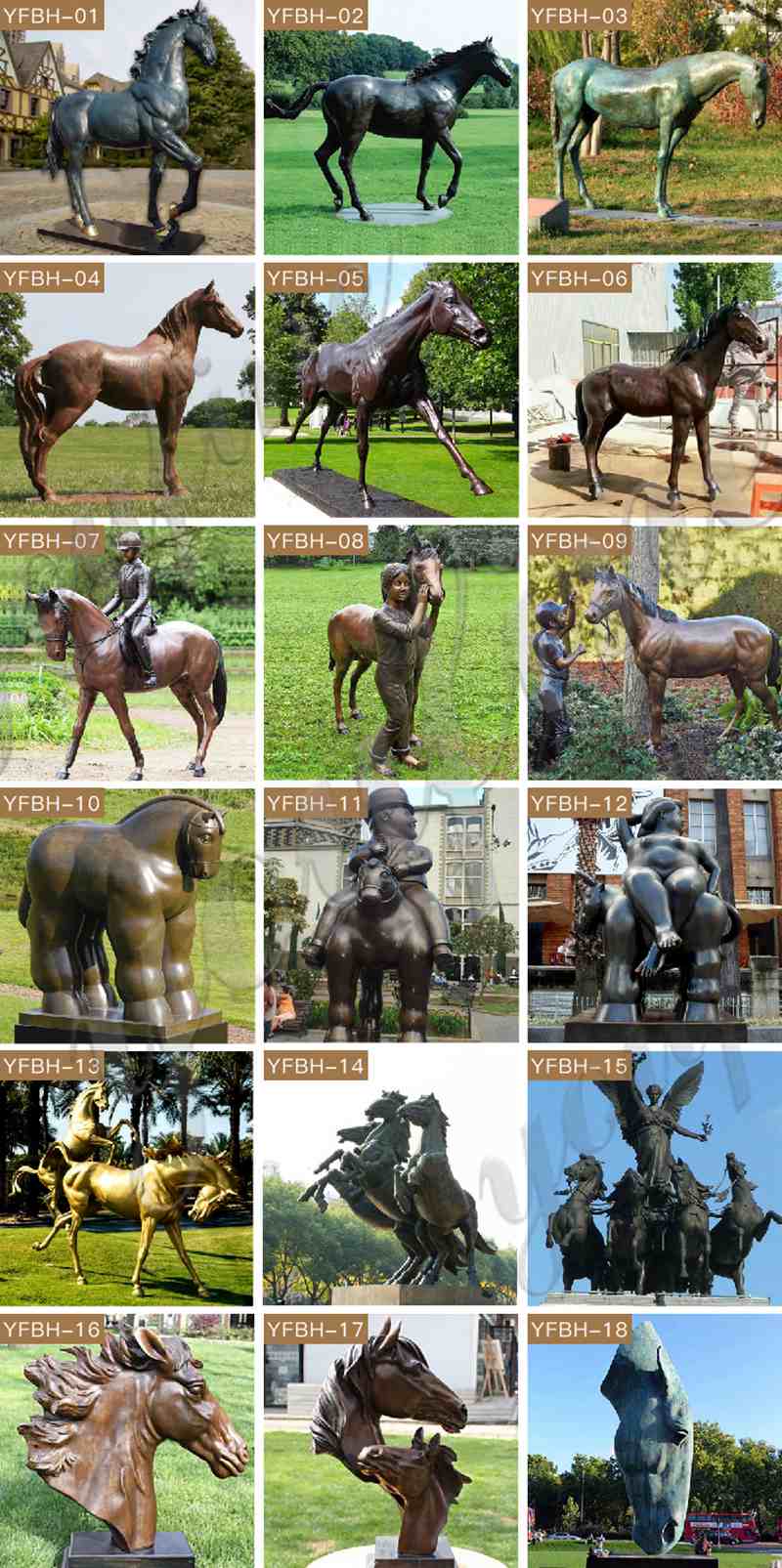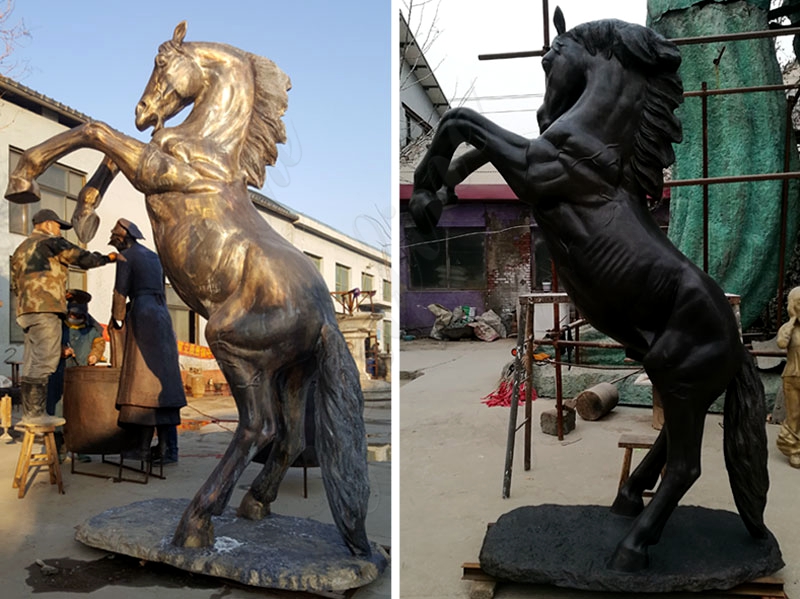 Customized Services for Bronze Animal Statues:
There are many other bronze horse sculptures in our factory, and our bronze horse head sculpture is also the choice of many customers. We have collected a large number of animal statues including bronze, resin, marble stainless steel and other mixed materials. It is worth mentioning that YouFine supports customization service for bronze sculptures.
Besides bronze horse sculpture, you could also choose from classic bronze bear sculpture, bronze lion sculpture, bronze Wall Street bull sculpture, bronze Great Dane dog sculpture and bronze lion sculpture. What's more, you could customize the size, color, shape, etc. that you want. We believe YouFine's sculptures could fulfill your imagination.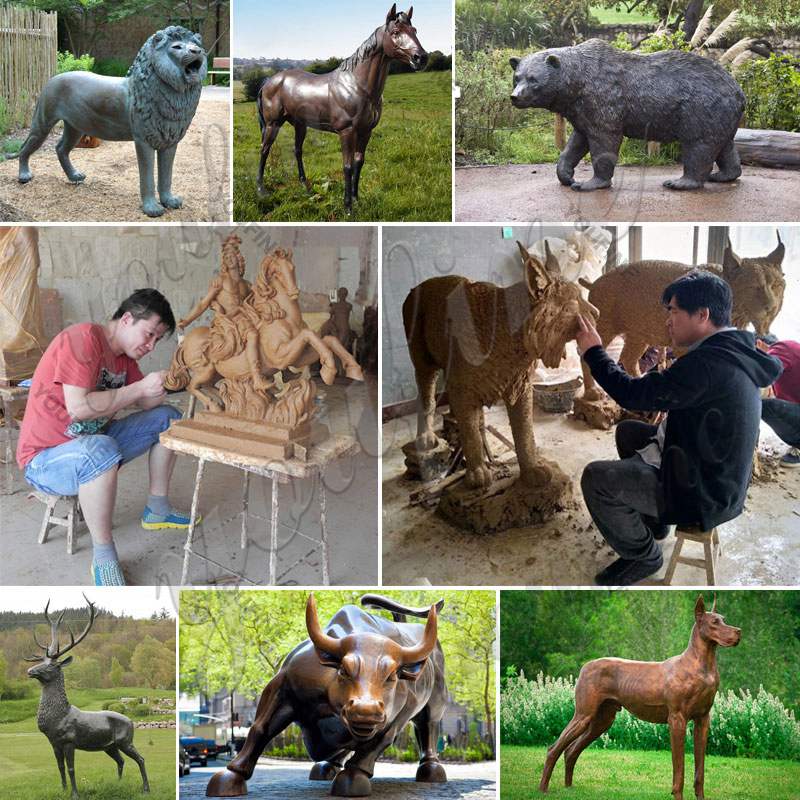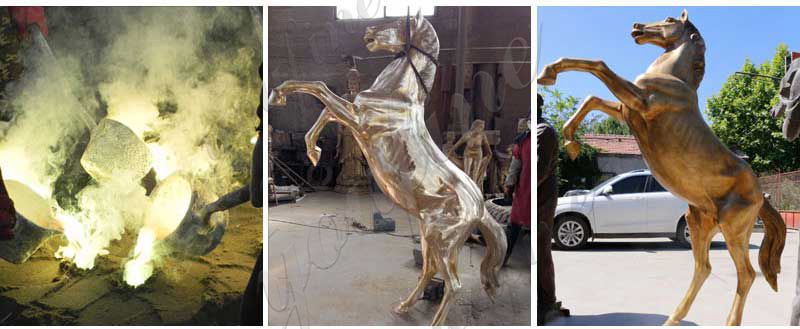 Contact YouFine:
Buy this life size bronze rearing horse statue for your outdoor garden. This collectible animal sculptures made of bronze would be the focus of your garden environment. This is a special order, so please contact YouFine for more details. Our motto is the highest standard of quality, value and customer service. Every art has a story and every bronze horse statue is carefully crafted, exquisite, and design-oriented, but affordable to the public. We are waiting for your good news.