If you are looking for a suitable statue decoration for your garden or square at home, then I sincerely recommend this life size angel statue to you. Let's take a closer look at this statue, the angel looks very elegant and beautiful as a whole, and the high-quality natural marble reflects its unique light under the sunlight.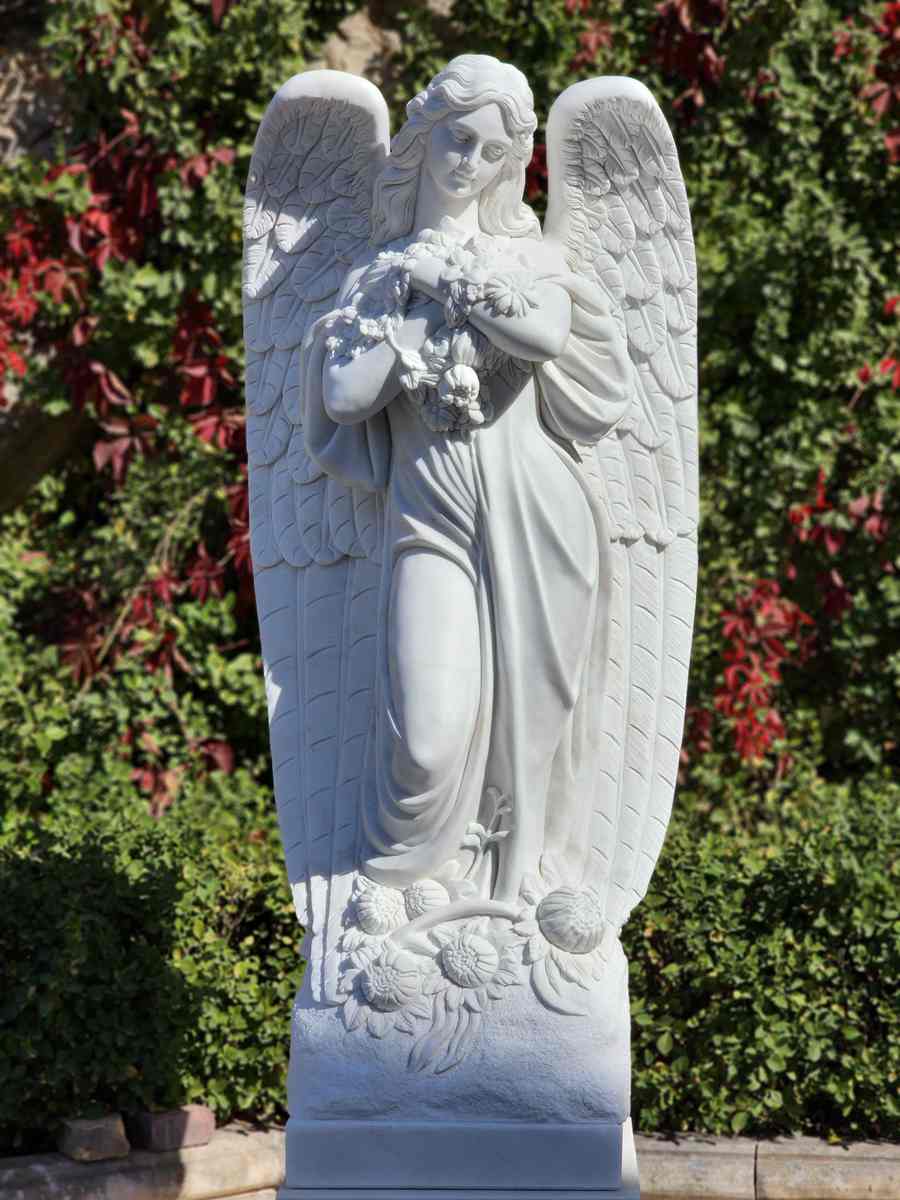 The angel's wings and the flower reliefs under its feet are carved lifelike, and it is an angel statue that could inject vitality and artistic sense into the environment. No matter which angle you look at this sculpture, people would be shocked by its exquisite appearance and the visual effects brought by the artwork.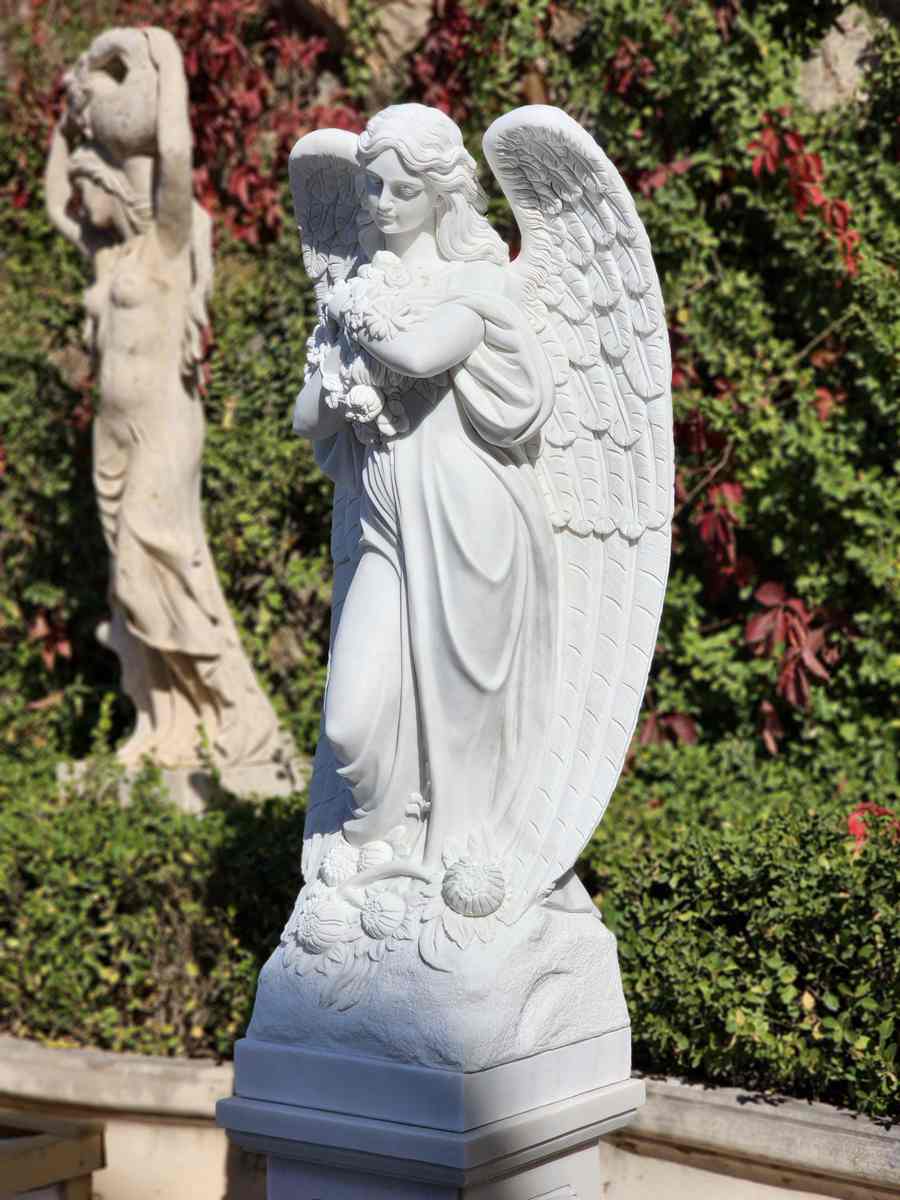 Customized Service
YouFine provides customized services for customers. From the moment you send us an inquiry, there would be professionals who would provide you with 1-to-1 service. They would recommend the appropriate size for you according to your placement location and actual situation, and adjust the statue according to your needs after communicating with the designer.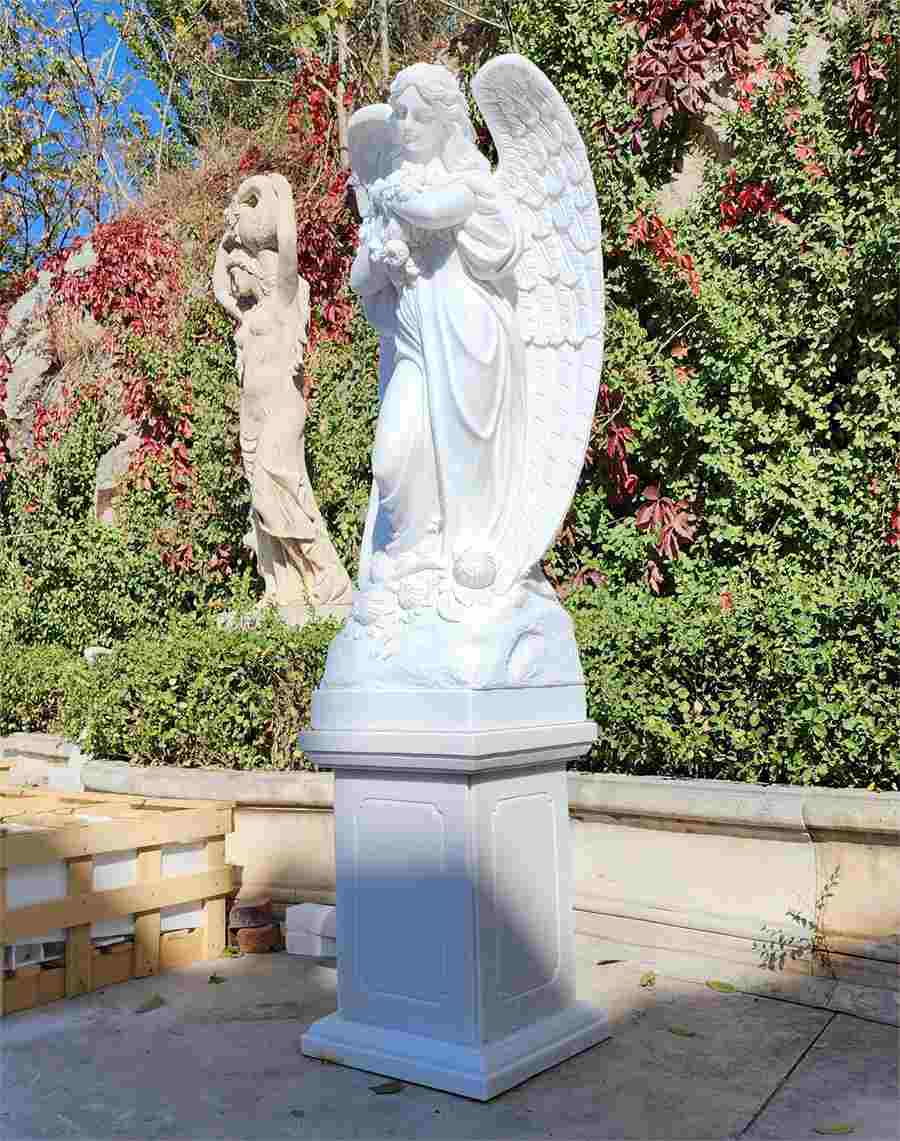 Beautiful Garden Decoration Supplier
YouFine has transformed the gardens of many customers around the world, providing them with a wide range of exquisite and high-quality marble sculptures. The designs of different marble angel statues are different, but the beauty they could bring to your garden is more than one.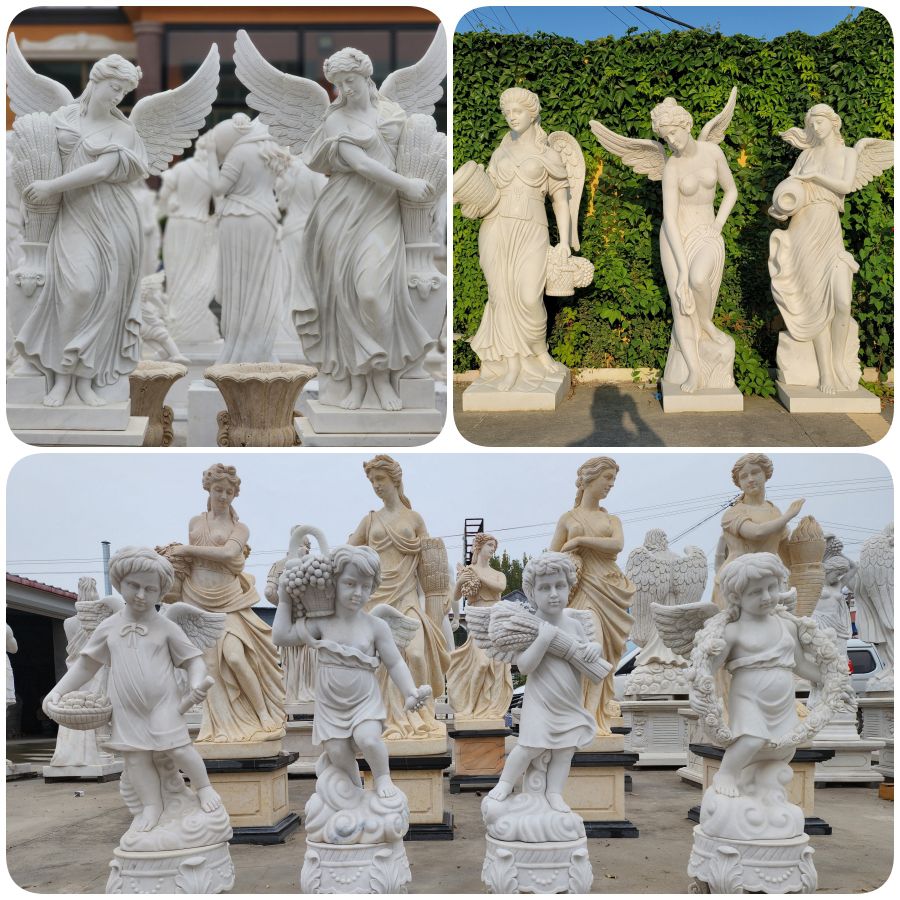 Stock Supply
YouFine's factory has a stock of marble angel statues, so it could satisfy many customers who are urgent or don't want to wait for a long time. Of course, the quality of these sculptures is on par with that of custom-made sculptures, and the artist treats each sculpture with great passion.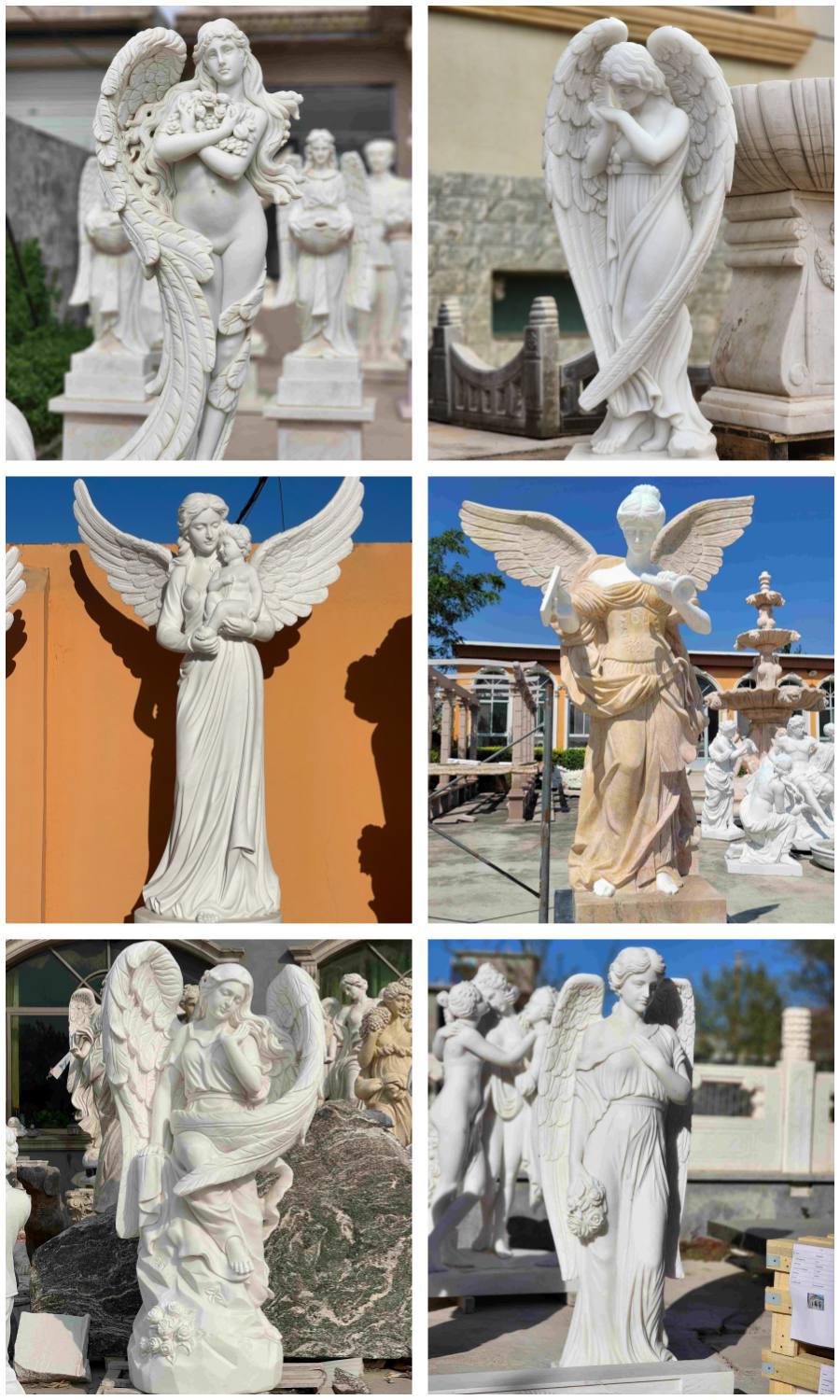 Transport Packaging
YouFine maintains long-term friendly cooperative relationships with international shipping companies, so our packaging complies with international transportation standards. By using materials such as shockproof sponge and strong wooden crates, the sculpture is protected from bumps to the greatest extent.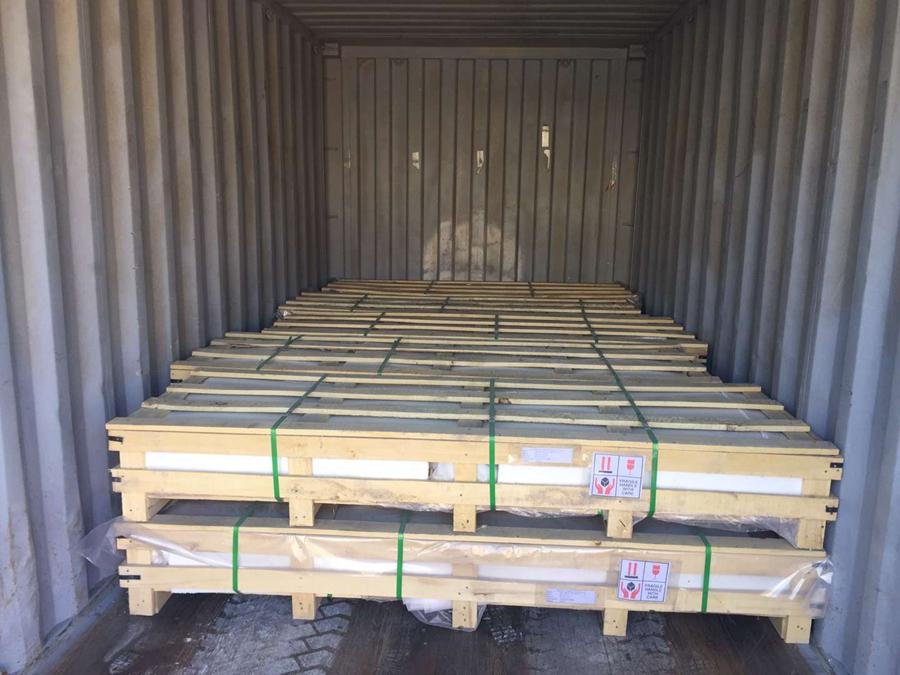 If you are interested in this elegant life size angel statue, please feel free to contact us!