Made of high-quality white marble, the Poseidon fountain has a timeless and classic look. The statue of Poseidon stands at the top of the large fountain holding a trident, showing the majesty and power of Poseidon. Around the fountain, there are also many beautiful figures to admire.
At the bottom of the fountain around the column carved with several elegant female statues, their faces look very vivid and gentle. There are also several carved statues of children with long fishtails and human heads.
In addition to this, the marble fountain is also carved around a lot of exquisite drawings and details, for this fountain adds a more gorgeous atmosphere.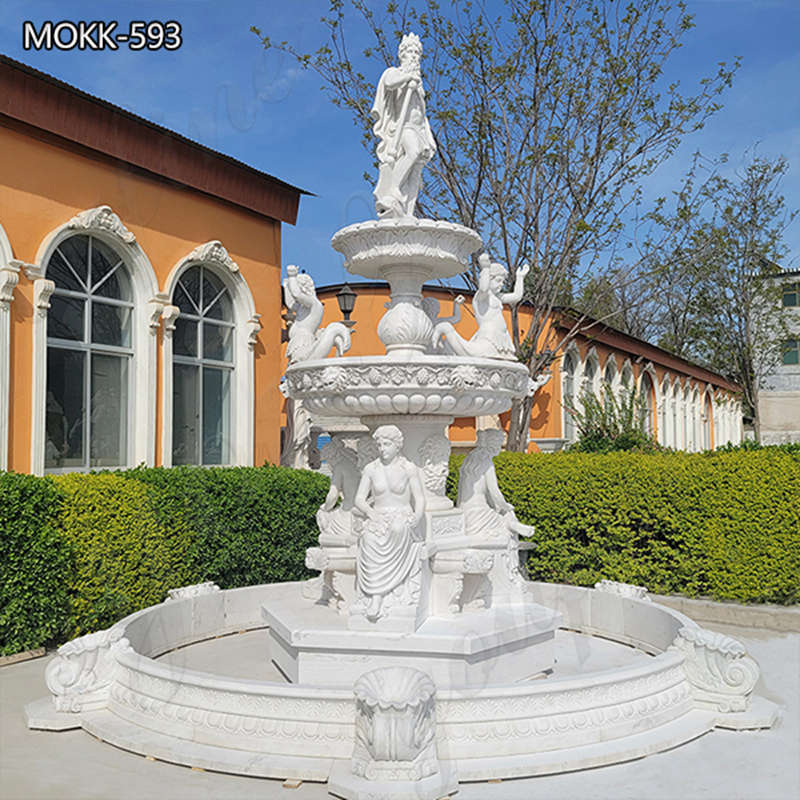 Exquisite Marble Fountain Carving Details:
Poseidon fountain carving details are very special. The delicate details of the trident, Poseidon's flowing robes, women's and children's statues of evocative, all create a lifelike and realistic image. This marble Poseidon fountain is one of YouFine's most popular fountain models. This large marble statue fountain is a highly valued work of art. Every detail of the fountain has been carefully carved, demonstrating the expertise and craftsmanship of YouFine's carving artists. Each statue on the fountain is a work of art to be admired.
It is a stunning masterpiece, and as such is enjoyed by many hotel and villa project clients.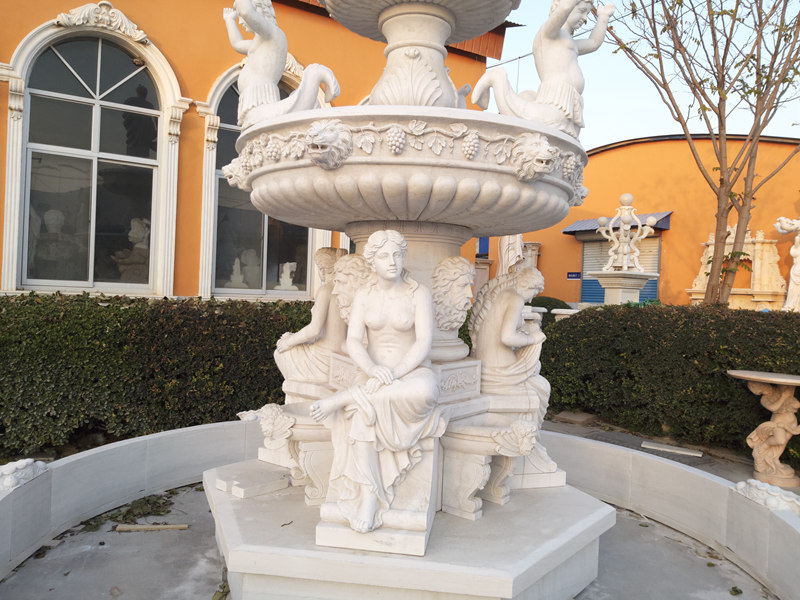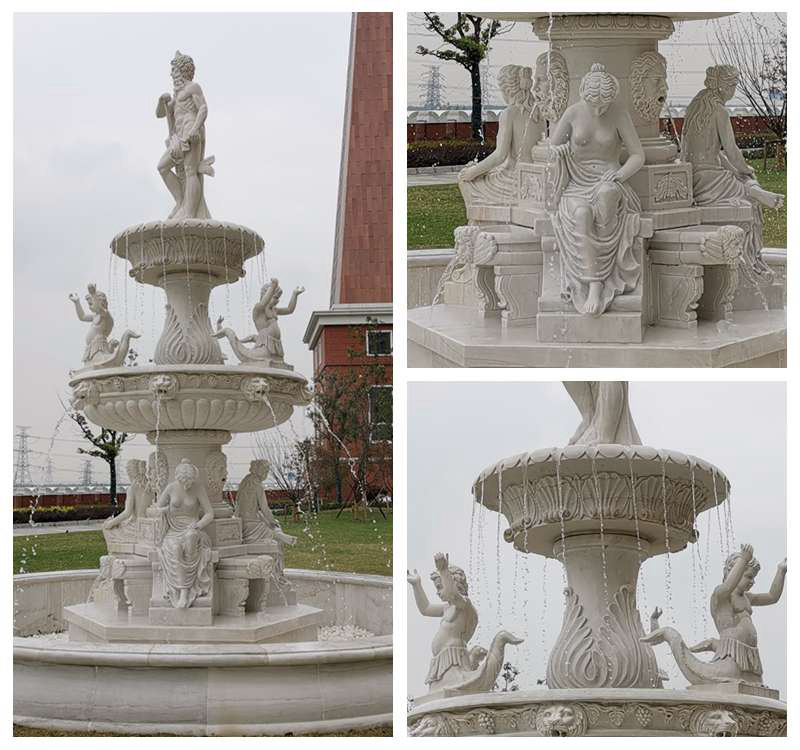 Advantages of YouFine Hand-Carved Marble Fountain:
When it comes to marble fountains, YouFine is a leading manufacturer that has been creating high-quality marble fountains for years. 
One of the main advantages is its durability, YouFine marble fountains are made of high-quality marble, carefully selected for its durability and beauty.
Another advantage is its unique and elegant design. YouFine has a team of professional designers who create stunningly beautiful designs that are sure to impress.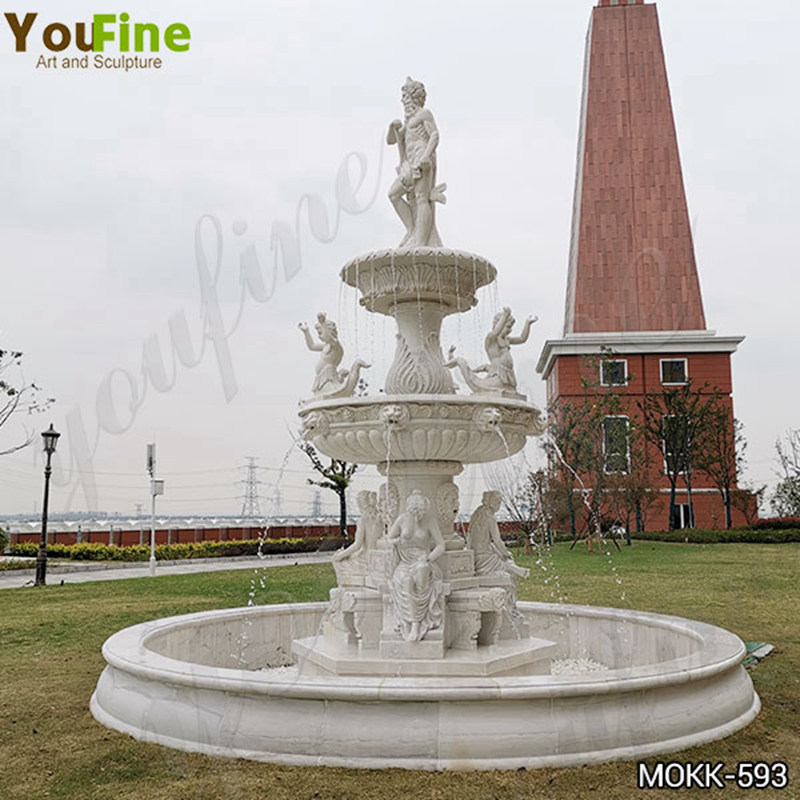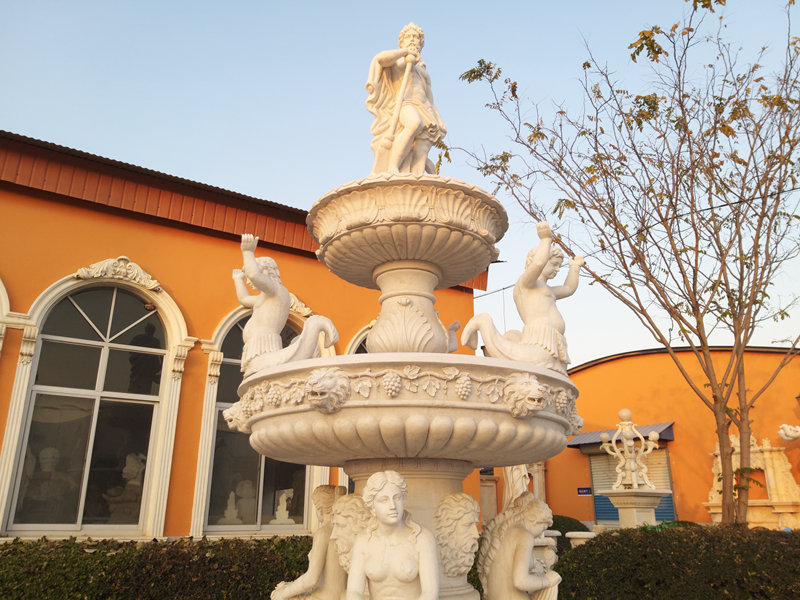 Hot Sale Marble Fountains Style Show:
Marble statue fountains are a popular choice for adding beauty and elegance to outdoor spaces. These exquisite works of art are found in public spaces, royal gardens, and private homes.
In addition to the classic tiered fountain and YouFine's explosive marble horse fountain, there are many popular fountain styles to choose from.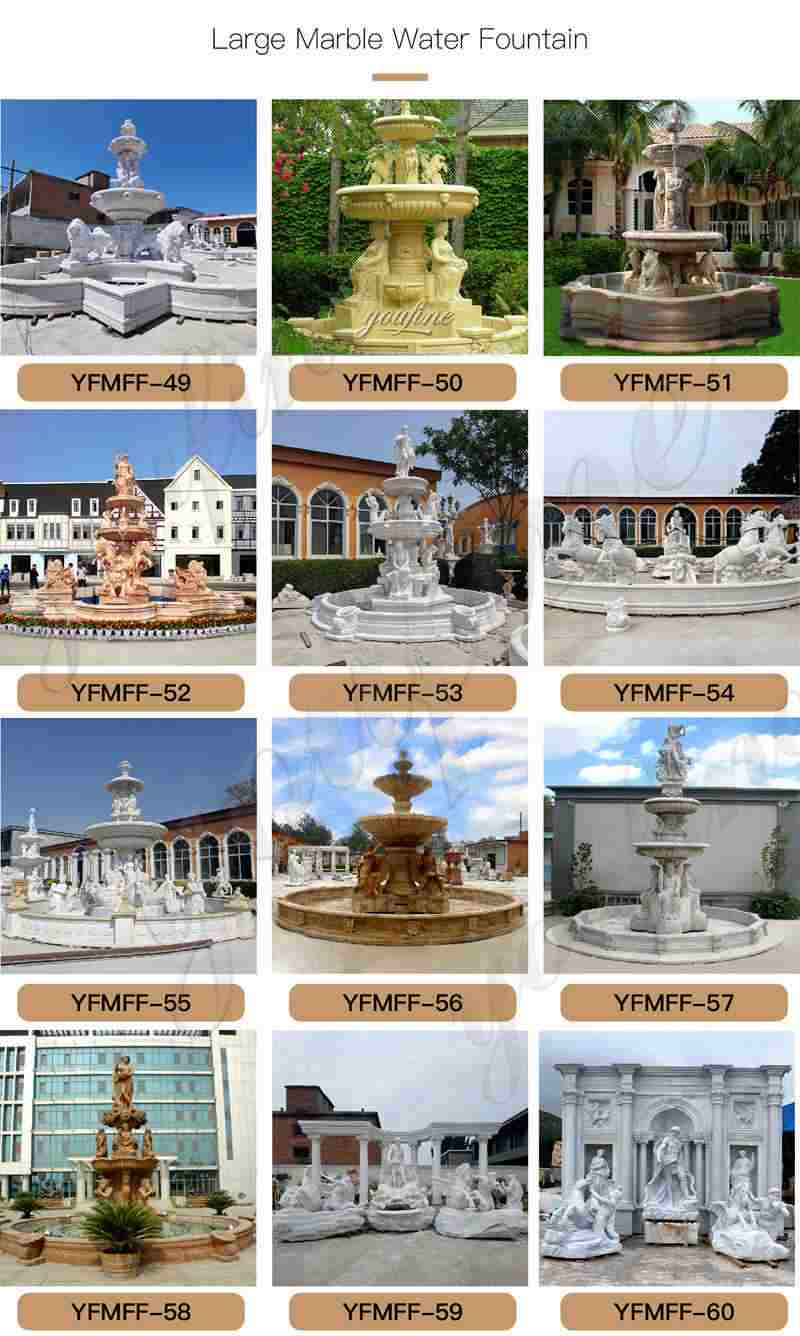 Trust YouFine to be the best choice for buying marble fountains. If you are looking for a beautiful marble fountain, YouFine will be your best partner.