Garden Decoration Sculpture Buying Guide
This beautiful large metal garden sculpture is specially designed for garden decoration. It is full of modern design style and aesthetic art and is the first choice for many home garden decorations. YouFine has deep research and understanding of decorative garden sculpture. Anyway, this set of metal flower sculptures is our designer's latest design in 2022. 
This set of sculptures is composed of many bunches of roses, and each rose blooms first to release its charm. The bright red exterior brings unparalleled visual beauty to this set of sculptures. If you buy it in summer, it would complement the green landscape of the garden. But if you want flowers that never die, now is the perfect time to buy them.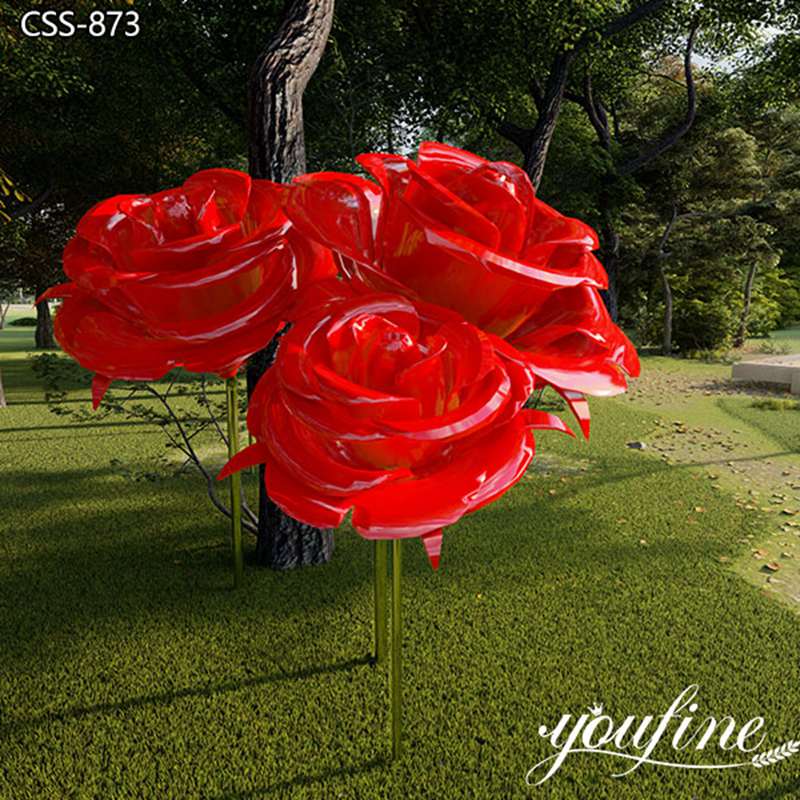 Advantages of Flower Sculpture
This set of metal flower sculptures has received a lot of appreciation and inquiries from customers, not only because of its beautiful appearance. On the one hand, the quality of this sculpture is very beautiful. The rhizomes of the flowers are made of bright stainless steel, and the parts of the roses are welded with high-quality 304 stainless steel. The curvature and layering of each petal are very close to the real flower. YouFine's stainless steel production artists have more than 20 years of experience, could accurately grasp the essence of each sculpture, and try their best to shape them perfectly.
On the other hand, these exquisite sculptures are designed by YouFine's professional designers. We are proficient in a variety of design skills and abilities. It is worth mentioning that, please believe that our designers could help every client to realize his dream.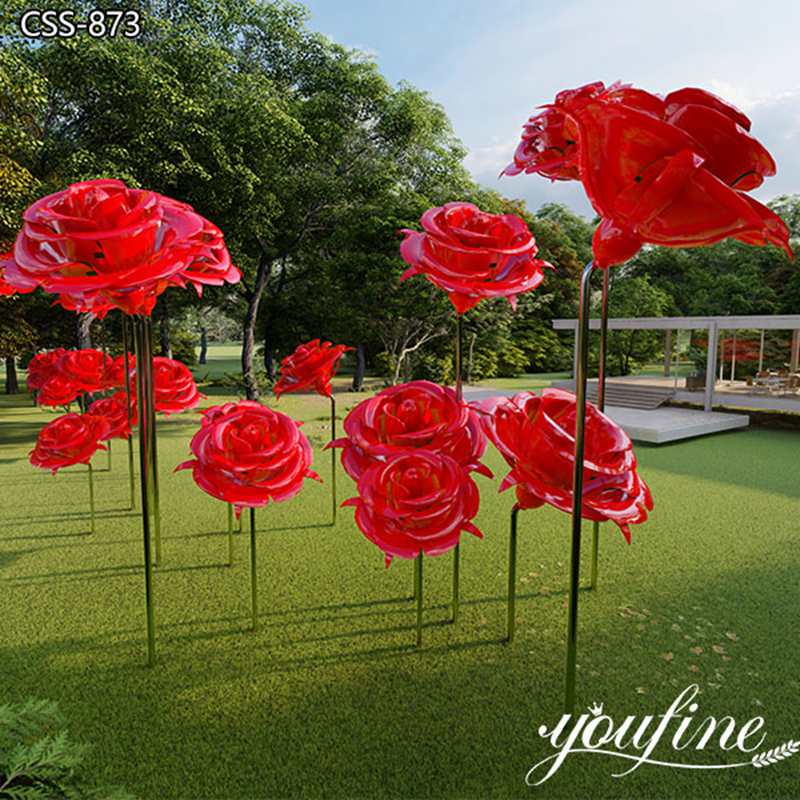 More Garden Sculpture Recommendations
Garden sculptures are a popular category of modern art, especially fine stainless steel garden sculptures. YouFine is a stainless steel sculpture supplier with nearly 40 years of experience. We have researched and designed countless popular garden sculpture styles. 
Many designs are patented, so trust YouFine to recommend the most suitable garden sculpture solution for you. In addition to mirror stainless steel plant sculptures, we also have many abstract stainless steel tree sculptures and life-size metal sculptures for the garden.
In addition, we could recommend the most suitable stainless steel garden sculpture for you according to the installation site you provide. Hope our sculptures could bring more beauty to your home.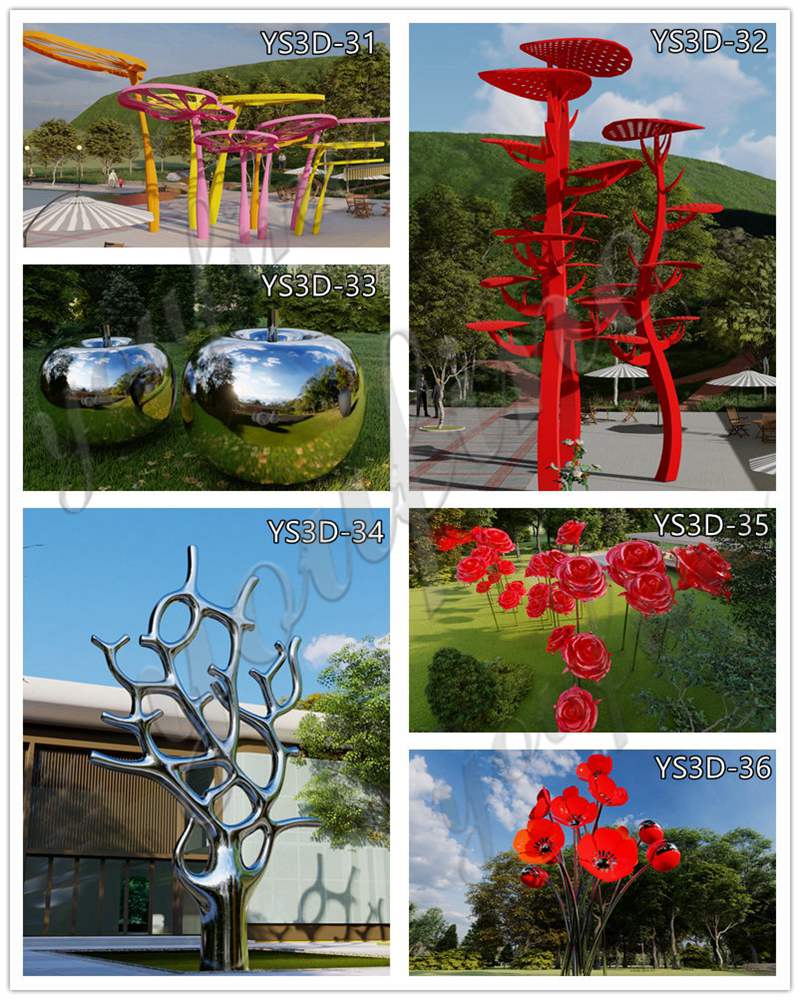 Large Sculpture Installation Guide
Many customers are ordering
large stainless steel sculpture
crafts from China for the first time, so they have many problems with shipping and installation. YouFine is an experienced sculpture export supplier. Trust us to provide you with the most comprehensive shipping and installation guidance. On the one hand, we have long-term cooperation with many well-known international freight forwarding companies and would choose the most reasonable and energy-saving plan for you. 
On the other hand, the installation of large sculptures. YouFine has many installation experiences in international projects, and we would provide you with comprehensive installation instructions and video assistance according to the actual situation. In short, our service would not stop until your sculpture is finished.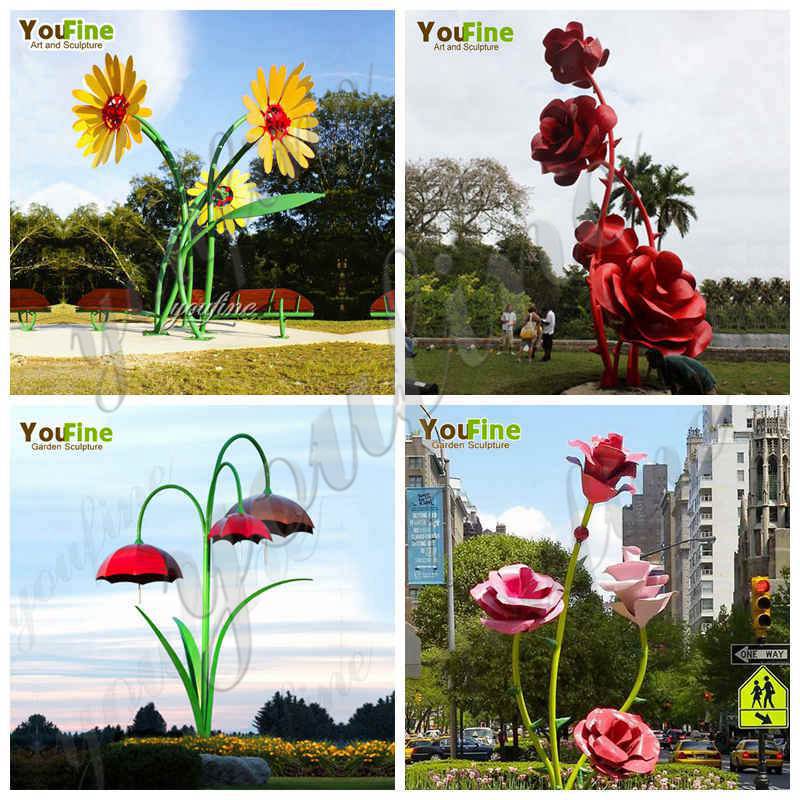 A beautiful garden sculpture is sure to bring more joy to your home. It's our promotion season now, don't miss this opportunity! Looking forward to your taking home this beautiful
stainless steel sculpture.