Details of Bronze Statue Fountain
This antique bronze sculpture fountain was specially designed and made by YouFine artists. Its color is very unique, a very beautiful and pure patina. YouFine cast this bronze water fountain as a sculptural fountain with figures. We see the top of the fountain is designed with several sculptures of children holding fish. The color of the fish sculpture is also patina, while the color of the boy sculpture is bronze, looks very harmonious, and matches. More, this outdoor water fountain pool body and pillar are designed with beautiful drawings. in general, this bronze fountain is suitable for many scenes.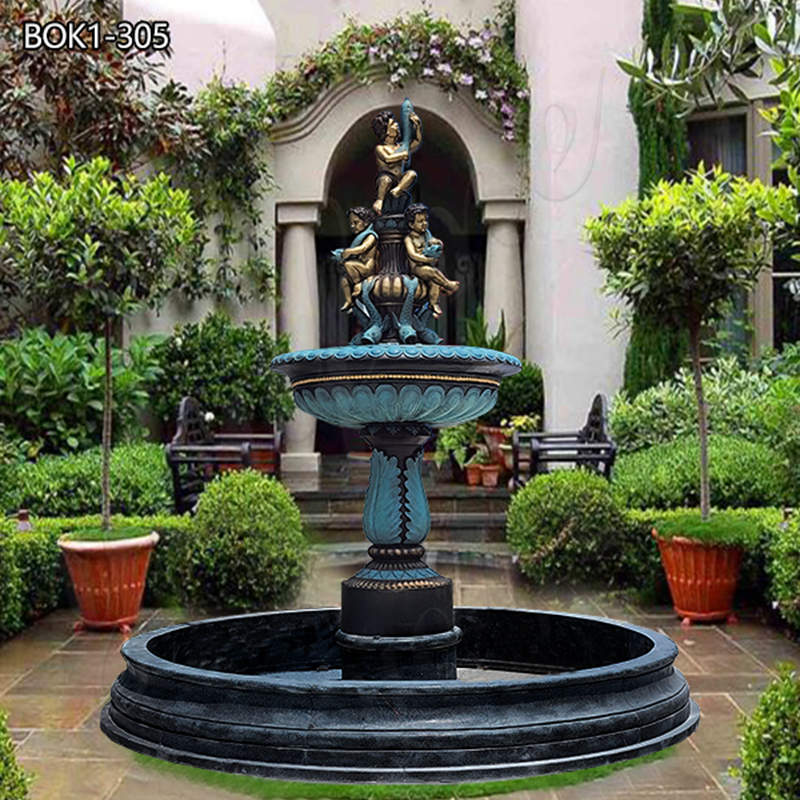 Professional Chemical Patina Technology
YouFine Bronze Sculpture Factory is a very professional sculpture supplier, we have a lot of experience in making bronze sculptures. As we all know, the YouFine factory has very professional patina artists, they have the first rank in the industry in chemical patina. The main reason is that the chemical patina used by YouFine's patina artists is carefully prepared according to their exclusive formula. As a result, no factory other than YouFine could create sculptures with the same beautiful colors. It is worth mentioning that the color of the bronze sculptures made by the YouFine factory is very stunning and could keep color for hundreds of years without fading. What's more, the color of the sculpture could become more and more natural with time.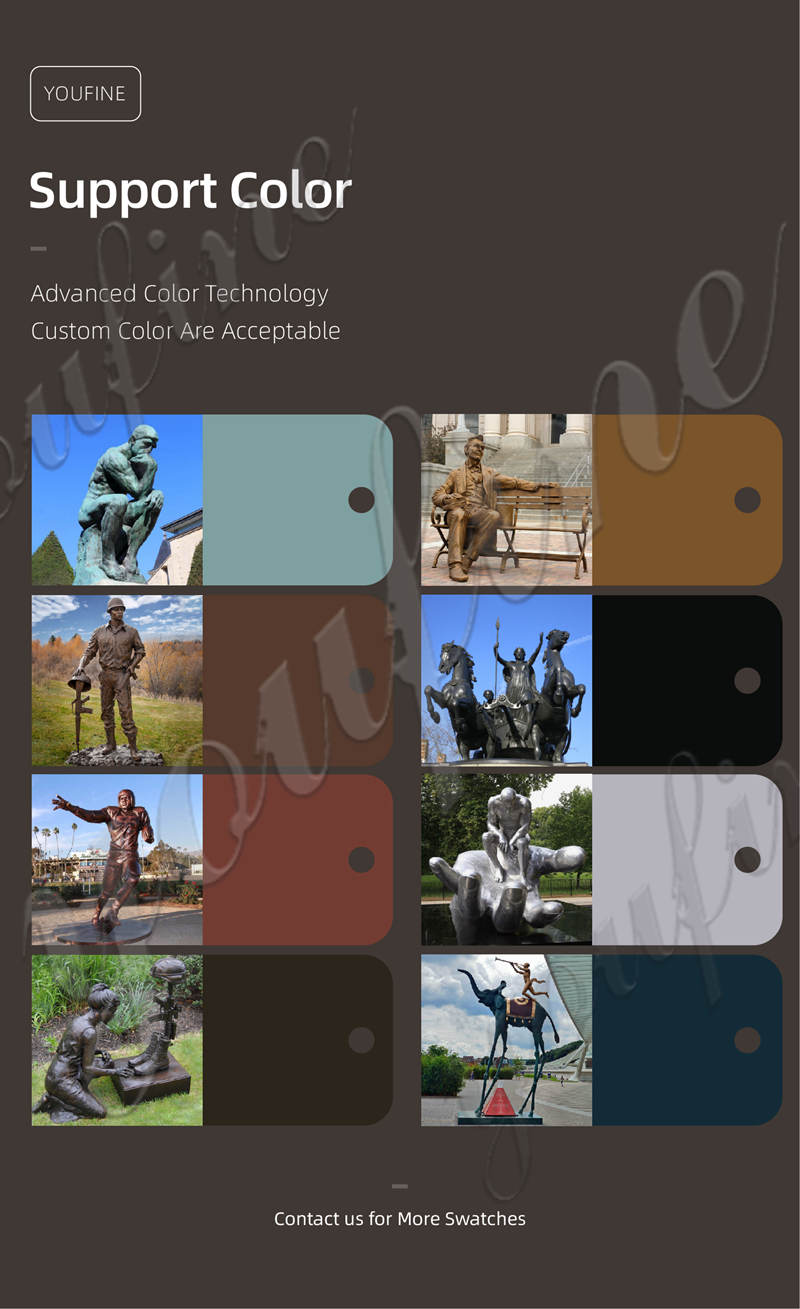 YouFine's Professional Team
YouFine offers a one-stop service for customers, and our team has its specialties and a clear division of labor. Our director Dora is a very responsible and professional sculpture enthusiast, she would often talk with the workers at the factory about the casting details and personally control the quality of the sculpture. YouFine has always aimed to become a world-renowned sculpture supplier, and we hope that our sculptures would reach millions of homes in the future.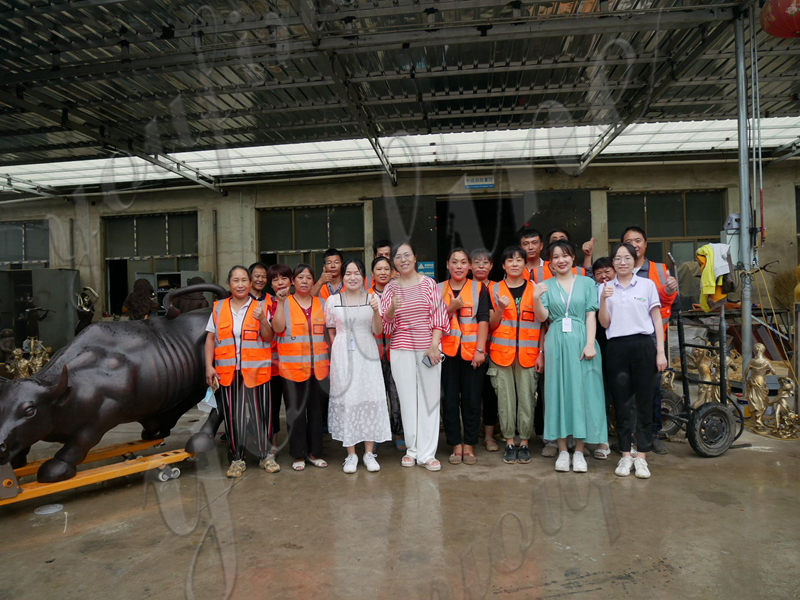 More Choices for Bronze Fountains
YouFine is a very creative sculpture supplier, and our design team dedicates its efforts to developing new products every quarter, to provide customers with more choices. Take this antique bronze water fountain, for example, we also have many different shapes and styles of bronze sculpture fountains, including
bronze figure fountains
, and bronze animal fountains, we could even provide you with a 1:1 replica of the
world-famous artist sculpture works
. What's more, if you want to change the color, size, shape, and color of the bronze fountain, we could also meet your requirements.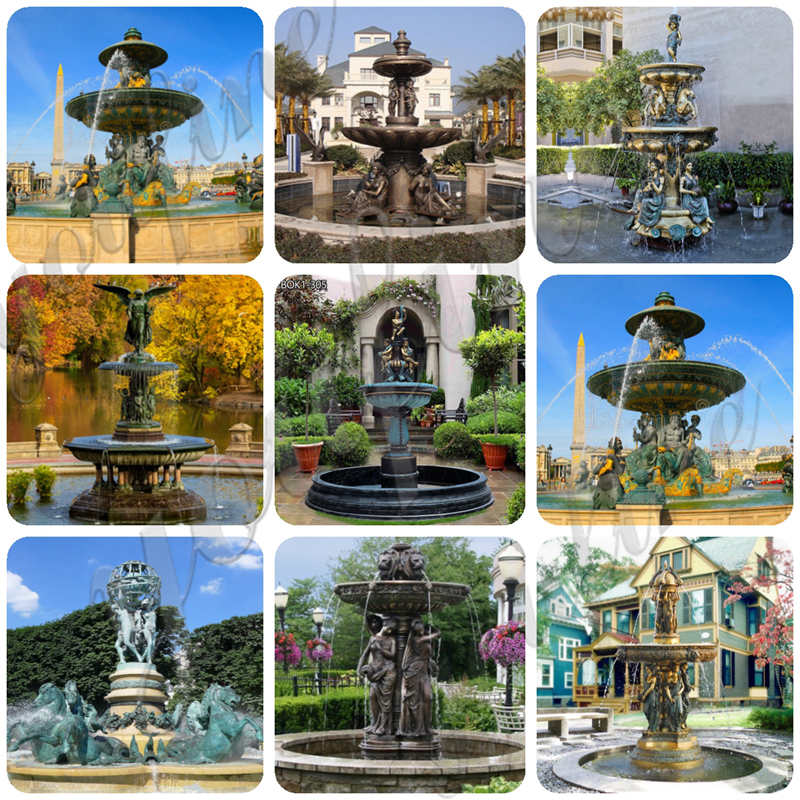 YouFine is a professional bronze sculpture supplier, our bronze sculptures have high quality and are at a reasonable price. Please feel free to contact us for more details.