The bare walls show an impressive sculpture, the work of the famous Milanese artist Matteo Puglisher. His sculptural work usually consists of multiple parts, and this fragmented combination gives more beauty.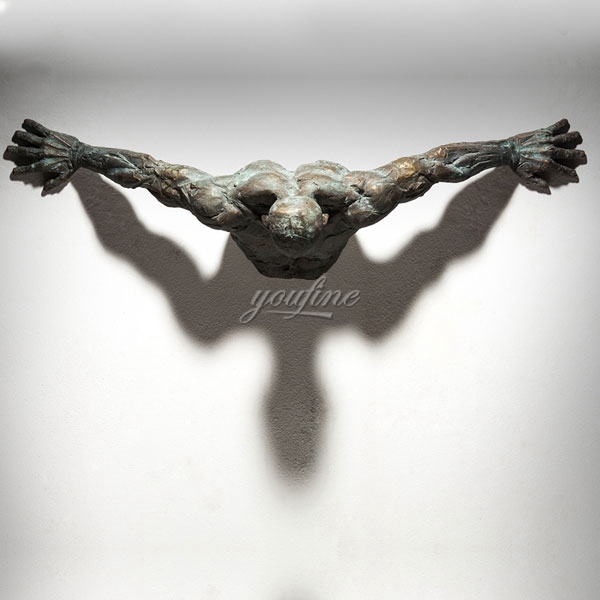 This Matteo Pugliese Man Sculpture could be placed wherever you want. Whether it's the wall of a boutique street shop or a memorable museum, it will be a more compelling presence.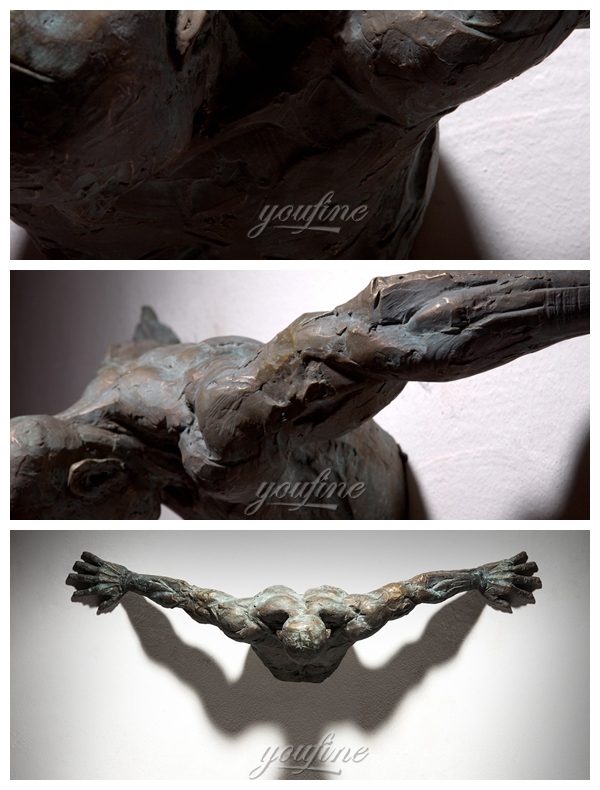 High-quality Sculpture
We could make all the reproductions of Matteo Puglisher, and the details and the overall style are a boutique. Every sculpture has its name but on the other hand, and different people see that they have different feelings.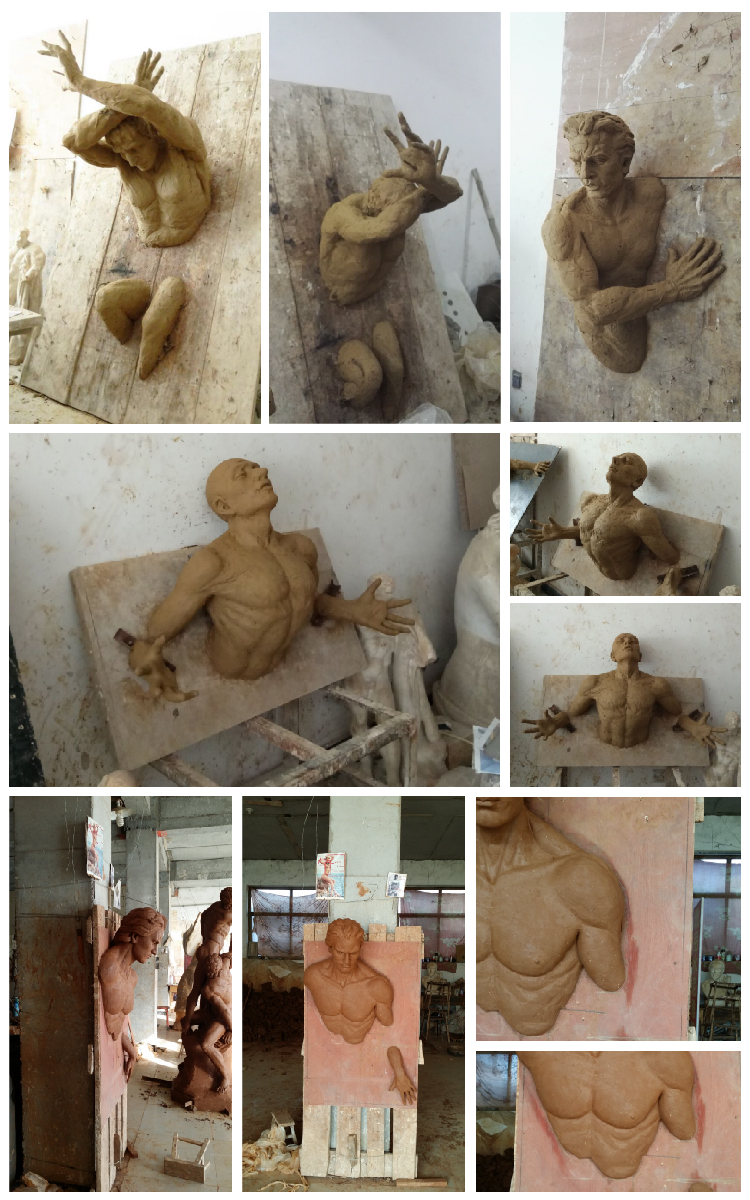 Professional Team
We are a professional
bronze sculpture
carving factory. In order to make the bronze statue more vivid and realistic, our artists must first make a 1:1 clay sculpture. Second, the sculptor made a wax pattern from the clay sculpture. Third, our bronze masters cast bronze based on existing wax patterns. Next, do surface treatment and color. Finally, we send the completed statue image to the customer for a final inspection.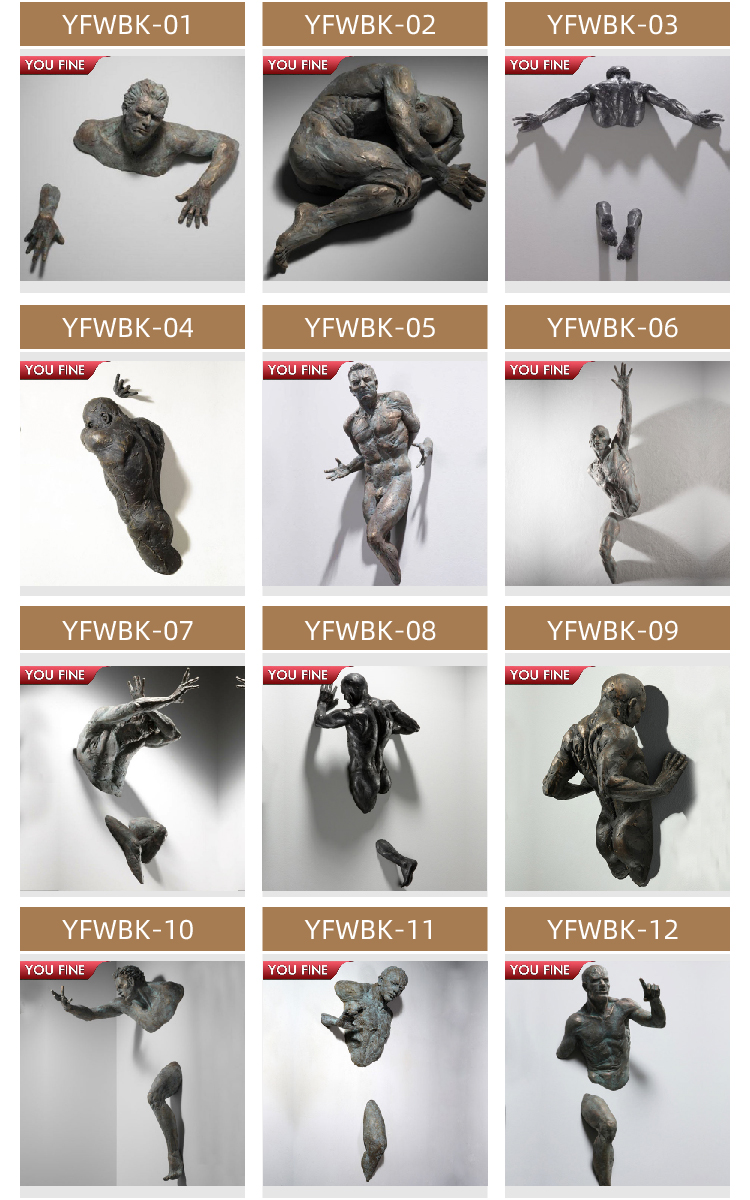 Please tell us which position you are interested in, or if you want to know more about this series, please leave us a message or send an email.