Dolphin stainless steel sculpture details:
Dolphins are ambassadors for man-nature cooperation. They are cute and intelligent. Everyone likes them very much. The newly developed stainless steel dolphin sculpture in our factory is very beautiful. The whole body of the dolphin is painted with champagne gold using electroplating technology. The sculpture looks very attractive.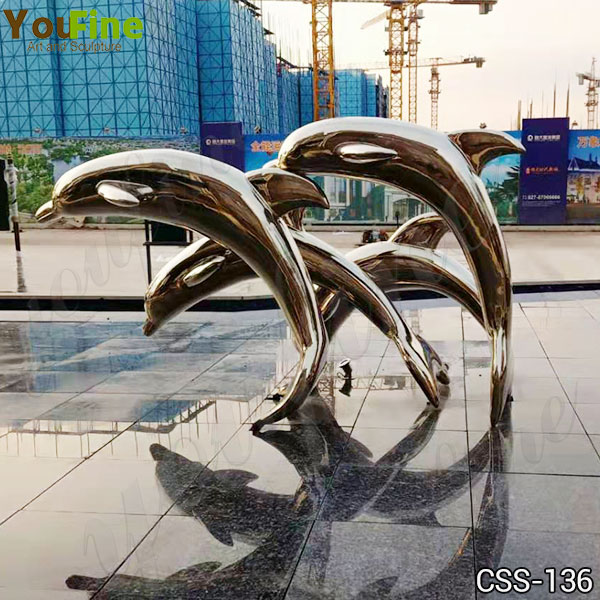 Production process of stainless steel dolphin sculpture:
Every small detail of our stainless steel dolphin sculpture is carefully forged by our craftsmen. They have many years of experience in the industry, so the appearance curve of the dolphin is very smooth. After polishing and sanding, the stainless steel dolphin sculpture has its own unique luster.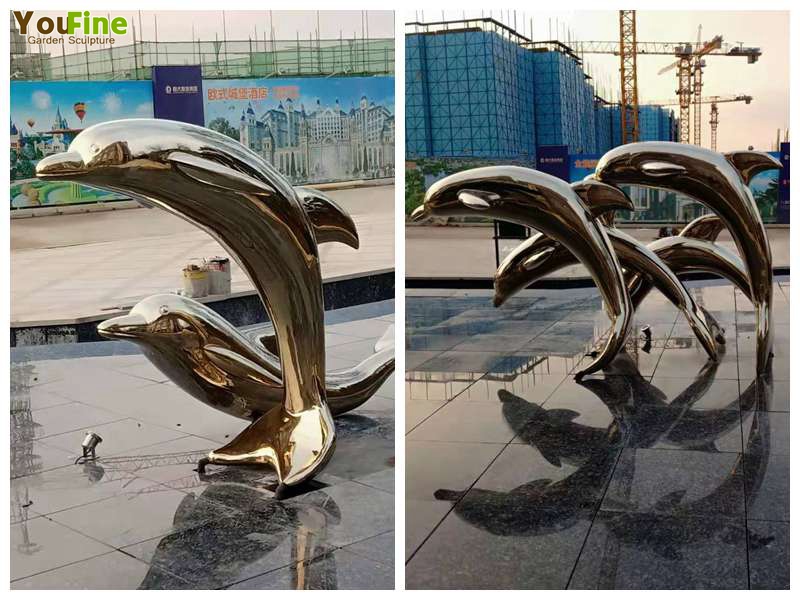 Advantages of our stainless steel sculpture:
We will make a metal skeleton inside the
stainless steel sculpture
to support the stainless steel sculpture, and we will do antirust treatment for the skeleton. As a result, our stainless steel sculptures are not only strong and durable, they could withstand harsh environments and still maintain their elegance.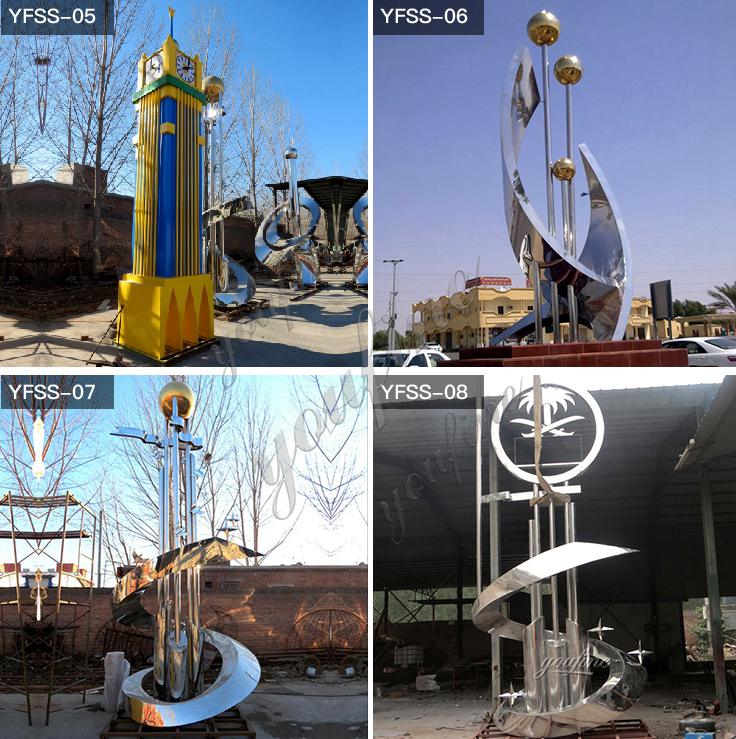 Application scope of stainless steel sculpture:
Mirror-polished stainless steel sculptures are very popular in modern public art because of their beautiful surface treatment and flexible production. Compared with other metal sculptures, stainless steel sculptures have unique characteristics of corrosion resistance and high temperature resistance, which are more suitable for modern style decoration of places, including outdoor gardens, squares, shopping malls, hotels, etc. Of course, it is also a good choice for interior decoration.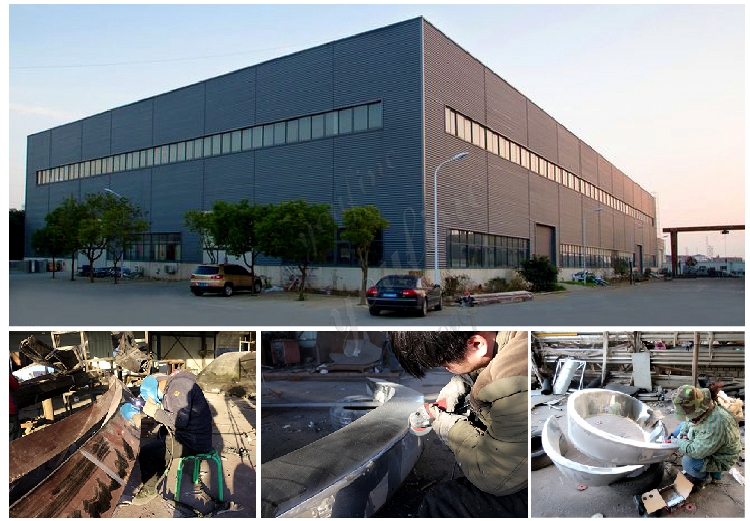 How to contact us:
There are contact information and message boards at the bottom of our website. We are a company with more than 30 years of experience in sculpture production and export. If you have any needs, please contact us as soon as possible.